A Simple Life
LaVyrle Spencer was born in 1943 in Minnesota, where she spent her childhood. Shortly after she graduated from high school, she married her childhood sweetheart and have since been married for more than 60 years. The couple had three daughters, though only one is still living. LaVyrle Spencer always enjoyed writing, but she did not complete her first book until she was in her thirties.
An Illustrious Career
While she was working as a teacher's aide at the local junior high school, LaVyrle read a book that inspired her to try writing again. She awoke one night at 4 a.m. from a recurring dream she had about her grandmother and began writing. This would eventually become her first novel, The Fulfillment. Since then, LaVyrle Spencer has written more than twenty novels.
She has won five Romance Writers of America RITA Awards, the Best Romance RITA Award, and has been inducted into the RWA Hall of Fame. Four of her novels have been turned into movies. This LaVyrle Spencer book list will walk you through ten of the best LaVyrle Spencer books available.
---
Best LaVyrle Spencer Books
---
A Troubled Woman
Long considered one of the best LaVyrle Spencer novels as well as the most popular LaVyrle Spencer book, this book introduces readers to Elly, who is known as the crazy widow in town, but she has long since become used to being considered an outsider. She had had a rough childhood, growing up in a dilapidated house with her grandparents, who were also considered crazy. Now, her beloved husband had died, leaving her all alone to raise their two young boys. That is when she realizes she is pregnant with their third child, and she also realizes that she cannot do it alone any longer.
With no other options that she can see, Elly decides to put a classified ad in the local newspaper, searching for anyone willing to marry her and help her raise her children. She never truly expected anyone to answer and is therefore beyond surprised when Will steps into her cluttered yard, looking for the wife he never thought he would have. Thus far, Will had lived a very lonely life.
A Troubled Man
He had known neither love nor tenderness throughout his entire childhood, and that trend continued into his adult life. He became a drifter, endlessly searching for anyone that might be willing to provide him with things he had yearned for his entire life: love and a home. Noticing the classified ad in the newspaper seems too good to be true. But when he steps into Elly's home, he realizes that he finally feels at home as well.
---
Fresh Grief
In this best LaVyrle Spencer book, we meet the widow Lee. Lee is in her mid-forties with three children who she loves deeply. She has a flourishing floral business in town, but she cannot deny that she has been lonely ever since her husband died. That is when Lee's grief comes back to the forefront. Her oldest son suddenly dies in a motorcycle accident, and Lee once again finds herself drowning in despair.
Unexpected Solace
Desperate for a calming presence, she turns to police officer Christopher. Christopher happened to be her son's best friend, and his grief is as clear as Lee's. The mom and the best friend find solace in each other, possibly the only two who can fully sympathize with the grief the other is feeling. Soon, Christopher becomes part of the family, coming and going as he pleases and joining in on family dinners.
Before long, Lee realizes she is falling in love with this younger man, though she is too afraid to make her feelings public. When she discovers her daughter is also in love with Christopher, she is faced with an impossible choice: stand in the way of her daughter's love, or give up all hopes of her own future happiness.
---
Life on the Farm
In one of the best books by LaVyrle Spencer, we meet cold and embittered Teddy. He has grown up working hard on an unforgiving farm that has left him serious and callous, believing that he will never find true love in his life. He is almost ready to fully accept that cold, hard fact of his life when beautiful and charming Linnea shows up in town.
She is to become the new teacher at the school, a fact that Teddy can hardly fathom. By his calculations, she has barely finished school herself. And it is true: Linnea is only 18 years old, finally grown, and ready to step into her first teaching position in the small farming community. When she discovers she will be housing with Teddy's family on his farm, she is at first intimidated by farm life.
The Coming of War
However, she is determined to help out as much as possible, a fact that Teddy quite admires in her. He is not impressed by her age, but he is by her spirit, and he eventually finds himself falling in love with her. But when war seems inevitable, Linnea realizes she may be forced to let go of everything she has come to love, Teddy included.
---
A Gentleman
David and Jesse both turn up injured on Abigail's doorstep after a terrifying train robbery in this best LaVyrle Spencer novel, and it is up to her to nurse them both back to help. Immediately, Abigail can see the difference between the two strange men in her house: David is a gentleman, while Jesse is not. David is loving. He is gentle. And he promises her the desires of her heart: love and happiness and everything she has ever dreamed of.
Or a Bandit?
Jess, on the other hand, was rude to her and violent in his outbursts. However, he was also devastatingly handsome and intriguingly sensual. Even though it is David telling her everything she wants to hear, it is Jesse that begins to haunt her dreams at night. Abigail has been called an uptight spinster, but she suddenly does not feel so uptight with Jesse around.
Though the two of them argue, fight, and tease each other, she cannot deny the chemistry between them. And it is not too long before Jesse has Abigail doing things that she never would have dreamed of. While her mind is telling her that David is her dream man, with core values so close to her own, she cannot ignore her heart, which is pulling her right into Jesse's arms.
---
A Street Urchin
In this top book by LaVyrle Spencer, we meet the orphan Anna. Anna was raised by the older street urchins on the streets of Boston, a life that she would not wish on anyone else. She survived her childhood by stealing, which was her only alternative to starving to death. Although, there was no one around who would have cared if she had starved to death. Besides that, she was constantly shamed by Boston's society as one unworthy to eat the scraps off their table.
A New Life
Nobody met her eyes on the streets, preferring to ignore her rather than to recognize the feelings of guilt they would have if they actually looked at her. Finally, she finds a way out of her horrible situation by means of a newspaper ad for a mail-order bride. Deciding that being a bride to an unknown man cannot possibly be worse than her current situation, she quickly signs up. Besides, at least all of her meals would be guaranteed as a wife.
Soon, a husband is found for her and she is sent to the outskirts of society: the Minnesota wilderness. Her new husband is kind and quickly forgives her of all her past transgressions as a street urchin. However, there is one secret that she cannot bring herself to tell him, and if it gets out, she may as well kiss her new life goodbye.
---
A Country Music Star
According to online LaVyrle Spencer book reviews, this is one of the best LaVyrle Spencer books ranked. At the young age of only seventeen, Tess left her small hometown and headed for the big city of Nashville, chasing her dreams to be a music star. Eighteen years later, Tess has achieved all her dreams, though her life leaves her no time for love, children, or family. That all changes one day when her sisters call her, begging her to come home to help take care of their ailing mother.
She reluctantly agrees and is almost immediately disappointed by her surroundings. Her jealous older sister constantly insults her, her mother constantly enrages her, and the handsome next-door neighbor Kenny manages to irk her by simply ignoring her. However, upon discovering that Kenny's daughter has promising musical talent, Tess feels like it is her duty to mentor the young girl. The more time she spends with his daughter, the closer Tess gets to Kenny.
Is Love Possible?
Eventually, he is not ignoring her anymore and even teases her a bit. Before the two of them know it, full-blown passion erupts between them. Within the month spent in her hometown, Tess grows to treasure the small community and has even found love. However, when she returns to Nashville she is faced with an impossible decision: give up her fame for love, or cater to her millions of fans?
---
A Marriage of Convenience
This is one of the best books by LaVyrle Spencer and also one of LaVyrle Spencer's best-selling books. It introduces us to Catherine and Clay. Catherine and Clay are newlyweds who just celebrated the wedding of the season; everyone who is anyone was there to celebrate the new couple and their future happiness. However, what all the guests do not realize is that the entire ceremony was a lie.
Clay and Catherine actually began with a one-night stand that turned into an unexpected pregnancy. Clay is ultimately a great guy who wants to do right by Catherine and his unborn child, thus the marriage. Catherine grew up in an abusive household and has virtually nowhere else to turn to help support her new baby.
Will Love Come, Too?
She willingly takes Clay's last name, but she refuses to take his money for herself; she only accepts money to spend on things the baby will need. Even though they have a marriage certificate, she won't allow Clay to use her body again without love involved. What neither of them was expecting, though, was to actually fall in love with one another. So how do two people in a marriage of convenience turn that into a marriage of true love?
---
A Divorced Woman
When Roberta finds out about her husband's affair, she decides she is finally done with that worthless man. She uproots her three teenage daughters and moves them back to her hometown in Camden, Maine. However, the year is 1916. That means that divorce is frowned upon, a woman should not be living alone and raising kids on her own, and she is instantly shunned as a loose woman.
Adjusting to life as the town scandal is harder than she thought it would be, but her daughters seem to be thriving. They soon make friends with a local teen, whose father, Gabe, happens to be drop-dead gorgeous. However, Roberta and Gabe get off on the wrong foot and somehow become enemies after their first meeting.
A Grieving Widower
It is not long, though, before the two of them put their differences aside and realize that they are inexplicably drawn to one another. Whereas Roberta has been divorced, Gabe is a widower who is still grieving his beloved wife. However, Gabe recognizes his daughter's need for a mother and her friendship with Roberta's daughters, prompting him to propose a marriage of convenience to Roberta. Roberta refuses, but the two eventually end up falling in love with each other, anyway.
---
Bereaved Maggie
In this best LaVyrle Spencer novel, we are introduced to the grieving widow Maggie. To say that Maggie is devastated would be the understatement of the year. The fact is, Maggie is struggling to find the will to live. Every day she tries to figure out how to move past her grief and regain the old vigor of her life. The only light left in her life, and the only thing keeping her alive is her daughter.
Dreams Unmet
When she simply cannot survive any longer at their home, she decides to pack everything up and move back to her hometown. It is not long before she runs into her high school sweetheart: Eric. And she finds herself surprised at his story. After high school, Eric married a career-driven woman who had no time for him, and definitely had no time for any children he wanted.
Finally done with fighting her, he decided to leave her, which left him feeling empty inside. But when he saw Maggie again for the first time in years, he was surprised at the new hope he felt blossoming inside him. But is the memory of their young love enough to prompt them to act now? Or has their chance at love passed them by?
---
A Saloon Owner and a Milliner
Generally considered one of the top LaVyrle Spencer books, this is a humorous story of honesty meant for everyone dreaming of love. The charming Scott has opened a saloon in Kansas and lives in the hopes that one day he will finally make the fortune he has been chasing his entire life.
Perhaps part of the reason he has not yet found his fortune has something to do with his gambling problem, but he is determined that this time he will succeed. What he did not account for is the Prohibition movement sweeping the nation, outlawing all sales of liquor. Unfortunately for Scott, his latest plan for fortune relied on selling liquor.
Unexpected Love
In his small town in Kansas, the Prohibition movement is led by the beautiful hat shop owner: Agatha. Though Agatha is beautiful and enchanting, she also has quite a temper and is not afraid to release it on Scott, who she considers the scum of the earth who sells alcohol to young and addicted people. The two are natural-born enemies, so everyone in town is surprised when the two begin falling for each other.
---
Final Thoughts
If you have made it through these best-rated books by LaVyrle Spencer and are still craving more of her family-oriented love stories, do not worry. There is plenty more where that came from. Then Came Heaven, November of the Heart, and Vows are all great additional choices for the best books by LaVyrle Spencer.
You can even read all LaVyrle Spencer's books in order, starting with her debut novel Then Came Heaven, and ending with the latest LaVyrle Spencer book: Small Town Girl. However you decide to enjoy them, there is no shortage of LaVyrle Spencer books!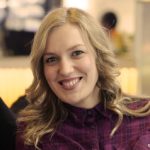 Alissa is an avid reader, blogger, and wannabe writer. (She's a much better cook than a writer actually). Alissa is married, has one human, one feline, and two canine kids. She always looks a mess and never meets a deadline.