Romance For The Ages
If you're a fan of reading romance novels, then you should probably stick around. If you're a fan of historical novels, well, you're also in the right place. If you love historical romance novels, then you need look no further than this article on the 10 best books and series by Loretta Chase! An American author who has been writing novels since 1987, Chase has been hailed as one of the "finest romance authors".
This may have something to do with her degree in English from Clark University. Chase will be the first to tell you that getting a job with a degree in English is not the easiest of tasks, and it's because of this that her first professional job was writing for an exhibition catalogue. Chase then went on to moonlight as a scriptwriter for corporate videos.
Real Life Romance
During this period of writing scripts, Chase met a video producer who encouraged her to write novels. She eventually married him, and the character, Mr Chase, from her first Regency novel, is based upon her husband. Isn't that such a sweet story! Since then, Chase has enjoyed a successful career as a romance author and won numerous awards.
If you feel like Chase is the kind of author whose books you'd enjoy, then keep reading! I am about to break down the best novels by Loretta Chase, so it's easier for you to just pick one you want to read and go from there! Chase has written well over 30 books, and I am reviewing my personal favorites – she has many others to choose from!
---
Best Loretta Chase Books
---
Love's Power
Starting off with one of the best book series by Loretta Chase, the Scoundrels series consists of 4 books and 2 novellas. Every hero in these books are in desperate need of the transformative power of love. You just know that means there is going to be boatloads of drama and romance! Also, just note that these Loretta Chase books do not need to be read in any particular order.
In The Lion's Daughter, Esme Brentmore is determined to avenge the murder of her beloved father. Nothing and no one will get in her way – not even Lord Edenmont, the handsome prodigal who finds himself tangled up in a heavily armed redheads' quest. Captives of the Night sees Comte d'Esmond in an entanglement with the beguiling Leila Beaumont.
Swoon-worthy
Lord of Scoundrels follows the tough Jessica Trent, determined to free her nitwit of a brother from Sebastian Ballister's chaotic influence. The last thing she expects is to be attracted to him! After they are caught in a compromising situation, Jessica relies on Sebastian to salvage her reputation. This one was probably my favorite of the series – and obviously that is because of Sebastian!
The Last Hellion sees the rich and handsome Vere Mallory being reckless, wild and self-destructive. Until the beautiful Lydia Grenville literally knocks him off his feet. Lydia is trying to protect the downtrodden of London and Vere is just getting in the way. But Vere has never backed down from a challenge. These romances will make you swoon and laugh at the same time!
---
Heroic Brothers
The Earl of Hargate is blessed with 5 sons, 4 of whom are the heroes of these best-selling Loretta Chase books. Miss Wonderful sees the rich and handsome bachelor, Alistair Carsington, arrive in the wilds of Derbyshire supporting the proposal of building a canal. Everyone is nice except for Mirabel Oldridge, who is extremely resistant to the canal. She will use every weapon in her arsenal to stop Alistair.
Rupert Carsington is the disaster of the family in Mr Impossible. Trouble follows him wherever he goes, but he always finds a way out – until now. Stranded in Egypt, Rupert's only option is to accept the dangerous proposal of scholar Daphne Pembroke. They can keep things strictly business, right?
Unexpected Romances
Lord Perfect is the best rated out of these Loretta Chase books, and I have to agree purely based on how much I loved this whacky romance! Benedict Carsington is the heir to the Earl of Hargate. Bathsheba Wingate comes from a family of notorious swindlers and frauds. Neither one expected to be thrown together on a rescue mission, and neither expects the other to be of any use whatsoever.
The last 2 books are Not Quite a Lady, about Darius Carsington loving the chase of Lady Charlotte, and Last Night's Scandal, which is about the scandalous schemes of Olivia Wingate-Carsington. These best novels by Loretta Chase are fun and hilarious, with sassy female characters and heroic males; you won't be able to put them down!
---
Scandalous Sisters
I would say that The Dressmakers series is the best of all Loretta Chase's works. These 4 books are all about scandalous sisters from an aristocratic family, determined and audacious enough to succeed in conquering London's dress trade. Marcelline Noirot is an ambitious dressmaker, a rising star in London in Silk Is for Seduction.
Marcelline wants to make a wedding dress for the Duke of Cleveland's intended bride. But the Duke has high standards and low morals – Marcelline may have just met her match. In Scandal Wears Satin, Sophy Noirot has the challenge of turning a family scandal into an advantage for their dressmaker's shop. This means she has little time for the Earl of Longmore, who can't seem to keep his hands off of Sophy's clothes.
Inconveniences
In Vixen in Velvet, Leonie Noirot has no time for Simon Fairfax and his advances. Upon his return to London, she is preoccupied with her transformation of his cousin, Lady Gladys. Leonie decides to make a wager with Simon, one that will teach him a badly needed lesson. Except Simon is more of a distraction than Leonie anticipated.
My personal best book in this Loretta Chase series is Dukes Prefer Blondes. The banter between Clara Fairfax and Oliver Radford is next level, which had me grinning from ear to ear. This hero and heroine find themselves locked into an inconvenient marriage, and yet they can't help but fall victim to their deepest desires.
---
Cold Feet
If you like the idea of misbehaving noblemen, then this is a Loretta Chase series you will want to add to your book list. These dukes are attractive, wealthy and impossible. They play by their own rules, which of course means they are long overdue for a shakeup. And who better to get these two men back on course than our lovely leading ladies?
A Duke in Shining Armor sees Hugh Philemon Ancaster doing everything he can to get his best friend's inebriated bride back to her betrothed. He has no intentions of running off with her. Lady Olympia Hightower is expected to marry a wealthy rake. The ton is shocked, her family is over the moon and Olympia is climbing out a window. Olympia isn't going to make this an easy catch for Hugh.
A Classic Twist
In Loretta Chase's latest book, Ten Things I Hate About the Duke, we see her put a spin on a Shakespeare classic and also a popular movie (you know which one I'm talking about). Highly opinionated Cassandra Pomfret has caused quite the uproar. Her father has had enough and thinks that a husband will keep Cassandra in check.
The Duke of Ashmont is swoon-worthy, but he's a troublemaker. He knows that it isn't right to damage a lady's good name, so he has no choice but to fix it. He can only hope that Cassandra doesn't use their wedding night to smother him in his sleep. A fun and enjoyable twist on a beloved classic, this series is a total hit!
---
Bad Women
The Fallen Women series contains two of Loretta Chase's most popular books. This series is about bad girls, who in the 19th century would have come to a bad end. But Chase wanted to change their stories, so she gave them happily ever after's (which we absolutely love to see).
In Your Scandalous Ways, the dangerous and masterful thief, James Cordier, is weary. He's been doing this for a long time, and he's lost his spark. His final mission is "acquiring" incriminating letters from a notorious woman. Francesca Bonnard has survived scandal and scorn, a fallen woman, but she is happy nonetheless. Francesca can sense bad news from miles away, and despite their chemistry, she knows that she should stay away from her handsome new neighbor.
Heroic Men
The next best novel in this Loretta Chase series is Don't Tempt Me. After 12 years in the east, Zoe Lexham has finally returned to England. After her time spent away, she knows things that young women shouldn't know. Zoe is basically a walking scandal waiting to happen – unless someone tames her. Enter Lucien de Grey, an attractive and charming duke, who is definitely no knight in shining armor.
Lucien never sticks around for long, always leaving women wanting more. But maybe he'll stick around for Zoe – he's certainly the perfect man to help save Zoe's reputation. A romance with a bit of mystery, I loved the strong female characters in this series. It's easy to see why Loretta Chase's books are considered top historical romances!
---
Taking Chances
No matter what her father says, Catherine Pelliston simply refuses to marry the scruffy Lord Browdie. She decides to take her chances on the streets of London, but things quickly go from bad to worse. Catherine is robbed and then finds herself in a brothel of all places – how scandalous!
The handsome Viscount Rand, who is visiting the establishment, is interested in Catherine. Her determination to preserve her virtue touches something in the Viscount's heart, and he takes her (against her will) to his home, where he will be responsible for her wellbeing. Has Catherine found herself a husband worth desiring? If you want to know, then you'll have to read Viscount Vagabond!
Not Your Typical Meet-Cute
Jack Langdon and Delilah Desmond met under the most unusual of circumstances. Delilah was holding a publisher at gunpoint! Let me back track a bit. Delilah is the daughter of an actress and an ex-rake. She goes with her father to London, looking for a husband, but unfortunately, her parents being who they are, means men think she is more suited to be a mistress.
When word gets out that someone is wanting to publish a memoir about her father's scandals, Delilah knows it would ruin the small chance she has of finding a husband. So, she takes matters into her own hands. And that's how she ends up meeting the sweet and unassuming Jack. A witty novel with a fabulous premise, you're most definitely going to want to read The Devil's Delilah!
---
Good Old Love Triangle
These Loretta Chase best books are some of the first she ever wrote. The thing that drew Chase to regency novels is that she loved 19th century English history, but she is also a big fan of "screwball" comedy – and this is very much prevalent in the two books in this series!
The first book is Isabella, about the 26-year-old spinster of the same name. Independent, rich and levelheaded, Isabella Latham long ago accepted that marriage isn't on the cards for her anymore. She does, however, attract the attention of many men, including the sexy Basil Trevelyan, a rake, and his cousin, the Earl of Hartleigh. Which one is a girl to choose?
Fatal Attraction
The second book is The English Witch, where poor Alexandra Ashmore is being forced into an engagement with a man she isn't in love with. Her nitwit of a fiancé is not only blind to her charms, but also to how stunningly beautiful other men find her. So much so, that one of these men, a hot-blooded Albanian, decides to kidnap her!
If Alexandra thought kidnapping was the worst of her problems, well, wait until she sees who her rescuer is! The dashing Basil Trevelyan is pursuing her, determined to make Alexandra his. With countless hilarious moments and some over-the-top action, this book showcases Chase's marvelous talent, especially considering it was the second one she ever wrote.
---
Opposites Attract
Another one of Loretta Chase's older novels, but still highly ranked, is Knave's Wager. It's a bit more of an old school historical romance, filled with desire and passion and seduction and betrayal – all the best qualities in a good old romance novel! It also features your typical rake/prude characters (who we all know will be converted by the end of the story).
Julian, the Marquess of Brandon, is a truly unlikeable hero at the start. He lives only for his own pleasure and self-indulges to fend off his own boredom. He knows his life is empty but refuses to acknowledge it. Then there's Lilith, a beautiful young widow who has renounced love and is engaged to a man that ensures financial security.
All Bets Are Off
Julian brews up a ploy with a courtesan as a way to keep busy. Julian bets that he can seduce Lilith in the space of 8 weeks. What Julian didn't expect was his attraction to Lilith, nor the challenge that she poses. Lilith resists Julian's advances furiously, but she can't help the part of her deep down that is drawn to him. Lilith's seduction may just be Julian's downfall.
With hilarious dialogue and amazing characters with great chemistry, you will become just as invested in this story as I was! There is also a cute sub-plot with Lilith and her mischievous niece, which I adored. Chase did a great job writing a book with vivid and emotional scenes. Definitely a winner!
---
Rumor Has It…
Amanda Cavencourt has vowed to find out who stole her sandalwood statue. An Englishwoman currently in India, you can imagine her surprise when she discovers that the culprit is a notorious reprobate known only as the Falcon. What interest would a man who usually partakes in dangerous missions have with her statue? Surely petty thievery is beneath him?
Amanda is beyond intrigued – is the statue worth more than she knew? She decides to board a ship with her lady's maid, chaperone and cook, following the Falcon. A case of mistaken identity leads Amanda to befriending a man named Phillip. The voyage is 8 long months, so she might as well enjoy herself.
Hiding In Plain Sight
After all the time they spent together, Amanda has started to develop feelings for Phillip. But he is hiding something about his identity and who he truly is. The betrayal might be too great for Amanda to bear, should she find out. She may have just met her perfect match – but are they actually meant to be?
If you read the book reviews, you will see this story by Loretta Chase has mixed reviews. Some people love it and others don't – as with anything! Personally, I really enjoyed it. Phillip infuriated me at certain points, but all in all it was a very well-written book and is different from Chase's typical regency romances.
---
Once In A Lifetime
Last of the best books by Loretta Chase, we have Falling Stars. This Christmas novella is all about forgiveness and the second chance for a once-in-a-lifetime type of love. This heartwarming book captures the true essence of the season, filled with goodwill, adorable children and sparkling diamonds, but not riddled with clichés.
Marcus and Christina fell madly in love – but it wasn't meant to be. Christina was involved with someone else and she had a tough decision to make. Unfortunately, her decision meant that Marcus and Christina parted ways angry and hurt. It's been 10 years since then, and the two are finally reunited.
Second Chance Romance
Christina and Marcus meet again at the home of a mutual friend, except a lot has changed since they last saw each other. Christina is a widow, left to look after twin daughters and Marcus never truly fell in love, but rather partook in casual flings. It's definitely not smooth sailing when they cross paths again. Harsh words are said, but the two slowly start to talk about the past.
Throw in the most adorable twin girls, who take an instant liking to Marcus, and the two ex-lovers cannot help but put their issues behind them. Their feelings never faded, but a lot has happened in 10 years and the pain from their separation still stings. Will they be able to forget the past in order to have a future together?
---
Final Thoughts
If you're interested in Loretta Chase after this article, then I've done what I came here to do. She is a fantastic author and truly a master of her craft. Her books are like a more modern version of Pride & Prejudice, which is what I really loved about them.
I haven't heard anything about Loretta Chase releasing any new books, but I'm definitely going to keep an eye out for any surprises! Chase does have other novels and novellas under her belt, such as The Last Hellion, Royally Ever After, and The Mad Earl's Bride. If you're wanting to listen to the books rather than read them, it's your lucky day because all of Chase's full-length books are available in audio format!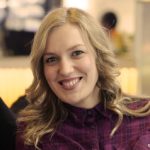 Alissa is an avid reader, blogger, and wannabe writer. (She's a much better cook than a writer actually). Alissa is married, has one human, one feline, and two canine kids. She always looks a mess and never meets a deadline.