Born To Be A Writer
Some people are just born to be writers, and one of those people is Canadian author Susanna Kearsley. Born into a family of readers, Kearsley was exposed to books practically from the day she was born. She spent her younger and teenage years writing the first chapters of books, but never really taking it any further.
Kearsley studied politics and international development at university, then went on to become a museum curator. It was during this time that her sister dared her to write more than just the first chapters, and actually attempt to write an entire book! It took Kearsley merely one summer to finish her first novel. She left the museum and never looked back.
An Author For Everyone
Susanna Kearsley is an author who has something for everyone. She writes romance, historical fiction, mysteries, and thrillers, although the latter she writes under the pen name Emma Cole. Kearsley has received multiple awards for her work over the years, and she is also a New York Times best-seller.
If you want to know what you would be in for when reading a Kearsley book, then stick around! In this article, I am going to review ten of Susanna Kearsley's best books and series. I'm sure that I can convince you to give this fantastic author a try!
---
Best Susanna Kearsley Books
---
Past And Present
I'm going to start the reviews with this best book series by Susanna Kearsley. The first book is called The Winter Sea, and it follows two different, but connected timelines. In 1708, rebels are conspiring to smuggle the exiled James Stewart back into Scotland to reclaim his crown. In the present day, Carrie McClelland is hoping that her next novel will be a best-seller.
Carrie wants to write about this all-but-forgotten story, and names the heroine after one of her ancestors. But she soon discovers that her book may be more fact than fiction. The second book is called The Firebird and follows art dealer Nicola Marter. She was born with a rare and dangerous gift: when she touches an object, she can see the history of it.
Moments In History
When a woman brings a small wooden carving to Nicola, she is immediately intrigued. Nicola uses her gift to find out more about this carved mythical creature from an old Russian fable. The last book is called The Vanished Days. It's 1707, and the young widow of a Darien sailor has come forward to claim her husband's wages, but she runs into trouble when her claim is challenged.
This series is absolutely excellent, and you will especially enjoy it if you're a history lover. The Firebird can be read as a standalone, but The Vanished Days was written as a prequel to The Winter Sea, so I would recommend that you read those Susanna Kearsley books in the correct order!
---
Back In Time
When film star Katrina Ward dies, her sister Eva decides to leave California for Cornwall, England, where they used to go during summers growing up. She wants to scatter Katrina's ashes there. Eva is seeking comfort in her favorite place, but she also knows that being there means she has to face the ghosts from her past.
The last things Eva expected to find were hidden pathways and mysterious voices, which transport her to the past. Eva slowly starts to accept that she can travel between centuries and talk to the people that lived in Cornwall hundreds of years ago.
Belonging
In the eighteenth century, Eva meets a man by the name of Daniel Butler, a man who lived and died long before she was even born. Daniel draws Eva into an intriguing world filled with treason and love, and she starts to fall for him. As she lays her sister to rest, Eva starts to question her place in the present. She must decide where she truly belongs: the present she knows so well, or the past that draws her in.
This is a best-selling Susanna Kearsley book and for good reason. It draws you in instantly, with wonderful characters and a great storyline. I also really enjoyed the twist at the end, part of which I had an idea of due to the clues Kearsley weaves into the story, but there were still parts that took me by surprise!
---
Dream House
Mariana is another one of Susanna Kearsley's best novels, a suspenseful and mesmerizing story of time travel. But first, let me ask you this: have you ever driven past a house that you were so drawn to, it became a dream of yours to live there one day? Well, that's exactly what happened to the heroine of this story.
Julia Beckett saw Greywethers, a beautiful old farmhouse, for the first time when she was 5 years old. As young as she was, Julia just knew that it would be her home one day. Years later, Julia has just become the owner, and she couldn't be happier. Now that she's in the house, she feels like there was a reason she was drawn to it.
Portal Between Worlds
Julia finds that Greywethers is a portal between worlds, and she is transported back to seventeenth-century England, where she becomes a beautiful young woman named Mariana. Initially, Julia is enthralled by the past, but as time goes on, she begins to realize that Mariana's life is starting to eclipse her own. Each time she goes back, she risks never finding happiness in the present.
You simply have to read this Susanna Kearsley book, and if you need a little more encouragement, then read the reviews! The premise of this book drew me in and once I started reading, I got so caught up in this story. Kearsley blends the past and the present seamlessly.
---
Revealing Secrets
Here we have one of Susanna Kearsley's best-rated and most popular books! It has a dual timeline, and I'm sure by now you can tell that she has an inclination toward these types of stories – and we love her for that! I highly recommend this novel in particular if you are a fan of romantic historical fiction.
For nearly 300 years, the diary of Jacobite exile, Mary Dundas, has remained unread. No secrets have ever been revealed – until now. Sara Thomas, an amateur codebreaker, has been hired by a famous historian and tasked with breaking the journal's code.
Familiar Faces
Traveling to Paris for the job, Sara finds that it may not be as easy as she initially thought. Mary's journal doesn't hold the secrets that Sara was expecting. It is filled with longing – for adventure, freedom, and family. But Mary's tale grows dire and Sara needs to be careful. She has to pick the right road, the one that will lead her home safely.
A nice surprise was that characters from some of Susanna Kearsley's other best books make an appearance in this one! Don't worry, you don't have to read any of her other works first, it is just something she does occasionally. Kearsley has said that she imagines all her characters living in the same made-up world and so they sometimes feature in each other's stories.
---
Have You Heard The Legend?
Do you know the legend of the Invincible Ninth Roman Legion? Do you know how they marched from York to fight the Northern Tribes, in a rocky field near the sea? I wouldn't be surprised if you don't, not many people do. That's because they vanished from the history books.
Archeologist Verity Grey has always been fascinated by the legends surrounding the Scottish Borderlands, and so is her eccentric boss. In fact, he's practically obsessed! His life's work has been focused on finding the resting place of the Ninth Roman Legion, and he thinks he has finally found it. He gets Verity on board to help him with an archeological dig so they can uncover the truth.
A Little Bit Of Everything
Verity's boss has based his belief not on scientific evidence, but rather on the fact that a local boy has seen a Roman soldier walking the rocky field, supposedly guarding the bodies of his comrades. Is Verity about to find the answer to an unsolved mystery? Or is she uncovering secrets that were buried on purpose?
Personally, I would say this book is ranked as one of Susanna Kearsley's top books. It had everything that I enjoy: history, archeology, supernatural elements, and romance (of course). This is one of those books where you promise yourself "just one more chapter", and the next thing you know it's 3am!
---
Divided Loyalties
1759 sees the world at war, with the North American colonies of Britain and France being dragged into the ensuing conflict. It was a complicated time, with New York merchants secretly trading with the French, despite it being forbidden by British colonial laws. Loyalties were very much divided, especially for the Wilde family of Long Island.
French officers are captured and brought to Long Island, throwing off the lives of the Wilde family, who are divided by the war. Lydia Wilde has no time for the unwelcome guests, and lieutenant Jean-Phillippe has even less time for Long Island. They will both soon discover that the bonds of love and honor cannot be easily broken.
Doomed
In the present day, the doomed romance between Lydia and Jean-Phillippe has become a local legend. Charley finds herself in Long Island as the new curator of the Wilde House Museum, and she doesn't believe in ghosts. But as Charley learns about the history of these doomed lovers, she realizes that the house holds secrets, and the legend may not be telling the whole story.
You will want to add this one to your Susanna Kearsley book list! It's a typical Kearsley story, with the twists she is so well-known for too. I also liked that the main character is a museum curator, as that is what Kearsley did at one point in her life, so I thought that was a nice link. This is also one of Susanna Kearsley's latest books, having been released in 2018!
---
The Perfect Distraction
Named of the Dragon is an older Susanna Kearsley novel, but it is definitely one of her best! The story follows literary agent Lyn Ravenshaw. Lyn has been plagued by nightmares since her baby died five years prior. When an author asks Lyn to accompany them to Wales over Christmastime she agrees, thinking that it will be the perfect distraction.
Instead, Lyn meets a peculiar and distressed young widow who is afraid for her own child's safety. She is convinced that Lyn's nightmares are what drew her to Castle Farm and that she is there for something important. The widow is running out of time, and she needs Lyn's help.
Uncovering The Truth From The Past
Lyn enlists the help of a brooding and reclusive playwright, and together, they begin to untangle a mystery. This mystery draws Lyn into a world filled with Celtic legends and dangerous prophecies. But there is also a child, and that child is destined for greatness. On this journey through the past, Lyn may just discover what her dreams about her dead child really mean.
I didn't want this book to end! Kearsley knows how to make reading her books a whole experience. This romantic mystery has great characters and a compelling and clever plot. Obviously, there are a few surprises throughout the story, it wouldn't be Kearsley if there weren't!
---
Gone Without A Trace
In 1921, an infamous Italian poet by the name of Galeazzo D'Ascanio wrote his greatest play – and his last. The play was inspired by Galeazzo's romance with his muse, the actress Celia Sands. On the eve of the play's premiere, Celia disappeared, and the show did not go on.
Many years later, Alessandro D'Ascanio is determined to finally get his grandfather's play onto the stage, and he offers the lead role to a promising young actress who, ironically, is also named Celia Sands. But maybe having the same name as the muse of this play is more than just a cute anecdote from her mother…
Made In Italy
Celia shows up at Alessandro's remote but magnificent Italian villa, ready for the first performance. She finds that she is drawn to the mystery that surrounds the disappearance of her namesake, and she can't help but also be drawn to the enigmatic and handsome Alessandro.
This one is a little different from Susanna Kearsley's usual best books. It doesn't have as much of a dual plot, but I actually found that quite refreshing. It's the perfect book if you're just looking for a fun escape. I liked reading about the background of putting on a theatre show, and I especially loved how descriptive Kearsley was when describing the Italian scenery. All in all, a very enjoyable read.
---
Another Name
So, this is one of those best books by Susanna Kearsley that was actually written under her pseudonym of Emma Cole, which I mentioned at the beginning of the article. It's more of a mystery/thriller-type novel, but of course, Kearsley dabbles in a little history too.
Kate Murray is standing on the steps of St. Paul's when an old man strikes up a conversation with her. He introduces himself as Andrew Deacon, commenting on a murder, and also saying something oddly familiar about Kate's grandmother. But Kate never gets to ask Deacon any questions about his tale, because he unexpectedly dies.
A Mystery From The Past
Kate's interest in this untold story is piqued, and she finds herself drawn into an investigation from long ago. Along the way, Kate uncovers secrets about not only her grandmother, but also the strange old man, Deacon. Then, Kate is dragged into a whirlwind of events, which takes her back to her grandmother's wartime past. Kate is starting to realize that finding the truth isn't always simple.
I was hooked by this mystery novel from the very first page, eager to find out the truth about the unsolved murder from many years prior. If you are a fan of WWII literature, then I think you will also really enjoy this one! The suspense is very exciting and will have you on the edge of your seat.
---
Hidden Treasure
Rounding up this review of the best novels by Susanna Kearsley we have The Splendour Falls. Emily Braden gave up on the concept of fairytales a long time ago, but even she cannot deny the fairytale-like town of Chinon, France, where she is holidaying with her cousin, Harry.
There is a legend surrounding the town of Chinon, about a thirteenth-century siege of the castle that sits on the hills above. The legend goes that Queen Isabelle, a child bride of King John, supposedly hid a great treasure somewhere. Harry is eager to explore the castle and its history, but when Emily arrives at her hotel, she finds that her cousin has vanished.
The Isabelle's
In her search for Harry, Emily becomes acquainted with the town and its people. She learns about a mystery that happened during the German occupation in WWII. Apparently, there was a second Isabelle, one who fell in love with a German soldier, and it ended in tragedy. The more Emily explores, the more she picks up strange tensions. The longer Emily searches, the closer she becomes to uncovering what really happened to both Isabelle's.
One thing that is nice about a Kearsley novel is that you always know what you are going to get. You can pick up a Kearsley book at random and you just know that you can curl up and enjoy it. There's always an element of mystery, history, and romance to it. This book is very engaging and by the end of it, I was ready to hop on a plane to France!
---
Final Thoughts
We have now come to the end of the article, sadly. I hope that I did this author justice and you are now ready to go and read her books, if you haven't already. I love author's where you just know you will enjoy their books no matter what, and Kearsley is one of them.
If you're interested in some of her other books, then make sure to check out The Gemini Game and Undertow as well! I don't know if Susanna Kearsley is releasing a new book anytime soon (one can only hope), but I am waiting with bated breath for when she does!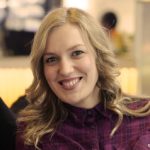 Alissa is an avid reader, blogger, and wannabe writer. (She's a much better cook than a writer actually). Alissa is married, has one human, one feline, and two canine kids. She always looks a mess and never meets a deadline.