Bio
Laura was born in 1950, in Mississippi, United States of America. Laura is a prominent, well-known award-winning author, New York Times bestselling writer, famous for her historical romance stories. Laura began her writing career around the year of 1985.
Laura acquired her Master of Science in the sphere of Geology, namely from the University of Texas at Austin. Laura spent the years prior to starting out her career in writing, working in the petroleum industry.
Career
As it turned out, the true vocation of Kinsale wasn't with petroleum, but with granite. Today, Kinsale has won and has been nominated several times for the Best Book of the Year award granted to her by the organization Romance Writers of America. Kinsale's romance stories almost always have a happy ending. In her words, this aspect is an 'integration of the inner self'.
Laura is also the creator of Hedgehog Inc. It publishes audiobooks that have been written by Kinsale and by other writers, most often narrated by Nicholas Boulton, while it is produced by The Story Circle of London. Kinsale's stories are some of the most touching, so we can get down to what the best Laura Kinsale books are.
---
Best Laura Kinsale Books
---
Everything You Love
Another series from Laura Kinsale's booklist is Victorian Heart that is comprised of only two books. The two books, however, feature all the things that we have grown to love by Kinsale. The series consists of the following books:
The Hidden Heart, published in 1986.
The Shadow and the Star, published in 1991.
Tess Collier
In the first book, we meet the protagonist, heroine Tess Collier. Tess is the daughter of a very well-known naturalist. Like in other novels, Tess is a Kinsale heroine that isn't primarily in old England, but is spending most of her time overseas. While it is only a small thing, it allows for the characters to be more independent as they aren't home. It is one of Laura Kinsale's best books and is set around the year 1863.
We begin with the death of Tess' dad. He died from a certain illness while in Brazil's jungles as he was traversing the world along with Tess with the aim of finding new specimens. On the deathbed of her father, Tess promises that she will go back to England and marry someone.
Gryphon Meridon
Gryphon Meridon, however, is a sea captain. Gryphon runs operations, some of which aren't as legal as they ought to be, throughout both Americas. Gryphon was orphaned as a young boy and has been at the sea from his boyhood years. We can deduce that Gryphon isn't all that trusting, especially of strangers. Gryphon is tasked with watching over Tess as they make their return to London.
To address the elephant in the room – Kinsale's writing and her stories can, at times, be quite intense. For example, in this one of the best-selling Laura Kinsale books, there is mention of a certain character who experienced abuse as a child. Even Tess is abused throughout the book, though not by Gryphon.
True Heart
In spite of that, the series still has a true beat and heart in its core. If we had a list of Laura Kinsale's books ranked, the series would be probably at the top.
---
Moonstruck
Another series in our review is Medieval Heart. The Kinsale books in order are as follows:
For My Lady's Heart, published in 1993.
Shadowheart, published in 2004.
In the first book, For My Lady's Heart, we see the story start as the hero and the heroine meet in a room, a crowded one at that, full of petitioners and priests. The hero is moonstruck from the get-go. After all, the heroine is a ravishing, beautiful woman. It is without a doubt one of the most popular Kinsale books. The novel reached the highest Laura Kinsale's book ratings and got the best Kinsale book reviews!
Melanthe
As the story goes on, we see the heroine, Melanthe, save the life of the hero, Ruck, whereby he promptly pledges his life and his sword to her. They part ways, as she goes along with her court, while he goes to earn her name and to find true fortune.
Years later, we see Melanthe as she has been widowed to a mighty Italian nobleman. She has promised to marry yet another Italian nobleman and is now going to England to claim a piece of land that the betrothed is inclined to take.
Past Catching Up
On her way there, she meets Ruck, once more. He journeys with her back north and works as the dame's guard. Their past, though, gets the better of them and they are left with the decision to either part ways forever or to work as a unit.
Gorgeously written, with believable characters, and an imperturbable Middle-English voice, truly one of the best-rated Laura Kinsale books.
---
Complex Story
Kinsale's beloved Flowers from the Storm was published in 2003. To this day, it is one of the author's great achievements and, without a doubt, one of the best Laura Kinsale books.
Kinsale hasn't written merely a romance that will entertain the reader for an x amount of time. Instead, what she has blessed us with is a dense, complex, invigorating story where the characters aren't cliched, overdone, or stereotypes. They're genuine, multi-faceted.
Maddy
One of the main characters of this best Laura Kinsale novel, Maddy, for example, is sometimes the aggressor, while, at other times, she's a kind of victim, giving us a clear duality that showcases her characteristics.
Jervaulx, on the other hand, is a singularly complex individual. During the beginning portion, he is a clear and cut egoist, doing things only for his pleasure. However, in the crux of his soul, Jervaulx is a thinker.
Opposite Beliefs
While Maddy is very blunt about her religiosity – she is a Quaker –, Jervaulx feels a kind of aversity towards faith as his mother had been overly cold demonstration of faith turned him away. Jervaulx, though, still believed in God in his own way. His aversity was only towards the way that his mother acted on her own beliefs.
Jervaulx suffers a stroke and his family seems to think that something is wrong with his mental faculties. However, Jervaulx now has a problem with speaking out. He has trouble making out his words.
True Beauty
The story of this one of the top Laura Kinsale books is truly ineffable. One can go on about it for days and days while only approaching the true beauty of it. It will make one laugh, it will make one weep, but most of all, it will make one feel.
---
To The Rescue
If you need any proof that Laura Kinsale is a truly excellent romance writer, then look no further than this best book. It is honestly one of the greatest historical romance novels that I have ever read (and that's saying something because I read a lot of them). The story follows Olympia St. Leger, a princess that needs a knight in shining armor more than anything.
Enter Sheridan Drake, a notorious scoundrel who finds himself taking on the role of white knight, if only because he finds himself intrigued by Olympia's beauty and innocence, although he also has an interest in her considerable wealth too. Unaware of who Sheridan really is, Olympia voluntarily gives herself over to his protection, but also finds herself drawn in by his addictive embrace.
Truth Is Revealed
Olympia and Sheridan find themselves on a journey across the high seas, fleeing from villains and weathering storms. A spark is lit between them, one that soon blossoms into love. The problem is that it is a love sparked by lies. A love born from deception always ends up revealing itself, one way or another. Ending up on a deserted island, the princess and her dark knight have to fight against the overwhelming odds to try and keep the spark between them alive.
Calling Sheridan an anti-hero is too nice of a term; he is much, much worse. However, you cannot help but find yourself starting to care for this handsome devil. He is one hundred percent the shining beacon in this story, and I will read it again just for his charm and wit. There is a lot going on in this book, but Kinsale makes it work (as always).
---
Beginning To End
Another highly rated historical romance book from Laura Kinsale, 'The Dream Hunter' is one of my personal favorites. It's exactly the kind of romance that I love to read, filled with big adventures, hardship, and animosity. Again, Kinsale manages to pack A LOT into 400 pages, so I am just giving you a heads up. You will not be prepared for where this story takes you, but I promise that you will be happy with where you end up.
Lord Arden Winter is the only heir to his parent's fortune, and his cool and restless demeanor manages to leave them frustrated beyond words. The only thing that Arden is concerned about is finding the legendary racing mare, String of Pearls. Then there is Zenia, the illegitimate daughter of Lady Stanhope, who has recently passed away.
Saving Lives
Zenia agrees to guide Arden across the Arab desert, but only if he agrees to take her to the father she has never known in London. Zenia spends months in the desert passing as a ragged Bedouin boy, dutifully serving her master as a loyal servant. Arden and Zenia save each other's lives more than once but find themselves at risk when a prince discovers that Zenia is in fact a female, and sentences them both to death.
The journey throughout this novel sees Laura Kinsale at her best. I really enjoyed the different geographical and cultural aspects, and the characters really stirred empathetic emotions within me. The story itself is actually a bit wild, and both of the main characters should be in therapy, but that's what makes it such an entertaining read!
---
Callie and Trevelyan
Laura Kinsale's next book in our review is Lessons in French that was published in 2010. Clocking in at around 480 pages, the book is a true gem.
The main characters of this Laura Kinsale's best book are Callie and Trevelyan. The two have loved each other for as long as they can remember. That, however, doesn't mean that their relationship has been without some bumps in its roads. Trevelyan, for instance, bears a number of secrets; he's even a wanted individual. He, himself, doesn't think that he deserves Callie.
Sick and Tired
Callie, herself, is a bit tired of love and relationships. She's been dumped three times now: and if we take into account that Trev once ran off on her, it's four.
She's a rich spinster and she is interested in cattle breeding. Unlike other heroines that are all about riding horseback, it is a refreshing thought to see Callie be intrigued with cattle. Her bull named Hubert has even won prizes.
Hilarious
Trevelyan does quite a number of things to show that he is here to stay in Callie's life, and a big portion of them concern Hubert and are almost exclusively funny to read of. An aspect of the book that gets a lot of attention from Kinsale is the small town in which they live.
Callie and Trev's most common issue with being together is the fact that they don't think they're supposed to be together. Trev has thoughts of not being capable of caring for Callie or giving her a good life. Callie, having been abandoned a number of times, thinks lowly of her looks and herself; she doesn't think she can keep a man.
Obvious Reasons
At the end of this best Laura Kinsale book, the two show us why regency romance is one of the most beloved genres in all of the literature and, more importantly, why we love Kinsale so.
---
Lady Leigh Strachan
The Prince of Midnight is one of the best Laura Kinsale novels and was published in the year of 1990. Its story is set in the 18th century and is concerned with heroine Leigh and her wish for vengeance.
Lady Leigh Strachan's family was murdered by a cult leader. She intends to change her appearance and dress as a boy. She goes to find a fellow recluse, S. T. Maitland. Maitland is a nobleman, once known as the Prince of Midnight.
Quest Ahead
The former prince hides in a castle, close to crumbling, in the foothills of the French Alps, along with his pet wolf. Maitland is dead in one ear, is stricken with occasional vertigo. All this and he even remains outstandingly sentimental to Leigh. Still, he joins her on the quest that she has set for herself. This is truly the best of Laura Kinsale!
The reason why she reaches out to the highwayman is because he is known for his astounding strength, cunning, and his markedly fantastic ability with the sword. If she has any hope of slaying the man that took her family away from her, Maitland's help is a prerequisite.
Tragic Story
Maitland, however, isn't who he used to be. If the fallen prince was on his best days, the ambition that Leigh had would have been a lightweight feat. However, in the shape that he now is, barely capable to stand for a prolonged period of time, he doesn't think much of himself.
The story is a tragic one, at heart, though the singularly potent touching aspect of it makes for a wonderful book. One of the best books by Laura Kinsale.
---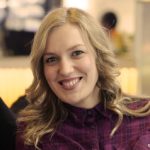 Alissa is an avid reader, blogger, and wannabe writer. (She's a much better cook than a writer actually). Alissa is married, has one human, one feline, and two canine kids. She always looks a mess and never meets a deadline.