Bio
MC Beaton (Marion Chesney Gibbons) (1936 – 2019) was a journalist and bestselling author of mystery and romance novels. Born in Glasgow Scotland, she ascribed her prolific career to having "the curse of the Scottish work ethic".
M.C. Beaton was the most common pen name she used, though Jennie Tremaine, Sarah Chester, Ann Fairfax and Charlotte Ward, were also names she published under. She was not always a published author as she worked in the adjacent fields of bookselling and journalism, making a living on Fleet Street, until she decided to pursue writing as a career.
---
Best Marion Chesney Books
---
Career
Her literary career started in the US where she had moved with her journalist husband and son, though she moved back to the UK when their son was about to go to university. With over one hundred and sixty romance and historical romance novels under her belt, Beaton then changed gears and ventured into the crime fiction genre.
This proved her main source of success as she wrote two very popular series introducing Hamish Macbeth and Agatha Raisin, to the world. Her Scottish police hero, Macbeth was made into three television series, though Beaton was ambivalent on the choice of Robert Carlyle being cast in the lead role. Chesney is the seventh most borrowed writer in Britain with approx. 21 million of book copies sold.
---
Origin of the Story
There are seven books in The Poor Relation Series, Poor Relation, published between 1993 and 1994, coming out after having published twenty-four other regency novels. The first book and one of the best books by Marion Chesney, Lady Fortescue Steps Out, establishes the origin story and introduces the main characters.
Lady Fortescue
Lady Fortescue, a Regency era heroine has only one asset, a decrepit house in a fashionable area of London. She is a poor relation with very little income so she teams up with several people in a similar situation and goes into trade, turning the old London house into a hotel called The Poor Relation.
The hotel does well and becomes a fashionable hangout for rich Londoners. Unfortunately, it is not favored by the Duke of Rowcester, Lady Fortescue's nephew, who doesn't like his aunt's heathen ways. He is determined to shut the hotel down until he meets the lovely hotel chef, Miss Harriet James.
Love Affairs
Subsequent novels in the series always include love affairs of the main protagonists, but besides that also interesting side characters with their own dramatic stories. The hotel becomes the focal point for all number of dramas, love stories, thievery, and even attempted murder.
Beaton's ability to create a conflict and solve with sense of humor in an absurd way became her recognizable writing style and one of the reasons she had so many fans.
---
Lady Rose Summer
The Edwardian Murder Mysteries series were styled as a crime fiction, the series consisted of five novels published between 2003 and 2006. In the first novel, Snobbery With Violence, the writer introduces the main protagonist, beautiful, intelligent and outspoken Lady Rose Summer, whose father is a wealthy important man.
Background Check
After a marriage proposal, her father investigates the suitor's past and intentions. The earl needs some assistant to investigate the potential fiancé, Sir Geoffrey Blandon, so he asks Captain Harry Cathcart, who is related to a poor baron.
When Harry suspects that somebody was murdered, he enlists the help of Scotland Yard's Superintendent Kerridge and Lady Rose, launching her adventures as an amateur sleuth. In Hasty Death, Lady Rose decides to go into the working world with her maid Daisy. There follows an adventurous romp involving kidnapping and a close shave with murder, save by a heroic rescue.
Investigations
The third instalment, Sick of Shadows, has Lady Rose getting engaged to her paramour, Capt. Harry Cathcart, so that she is not sent to India but when a murder actually occurs, she forgets about the journey and her engagement.
And in the final volume, Our Lady of Pain, Beaton ups the ante when Lady Rose is accused of murdering Cathcart's client in jealousy. Reviews applaud this series as one of the best books by Marion Chesney, combining lighthearted mystery, romance and a romp through Edwardian social mores.
---
Regency Period
Regency Royal was an earlier Edwardian Murder Mystery series of Chesney's, composed of twenty novels published between 1981 and 1993.
The setting is, once again, the Regency period in England which enhances the romantic dramas of the rich portrayed in the series. Each story focuses on a new heroine in a romantic adventure, the commonality between each heroine being that they are the upper class girls.
The Westerby Inheritance
The first volume, The Westerby Inheritance, tells of a spoiled young girl, her seemingly cold Marquee and her greedy, sneaky cousin. There are similar tropes throughout the series where heroines and the men they engage with are all flawed by their entitled upbringings.
Selfishness, greed, deception and mistrust run rife through their relationships, no matter how intelligent or privileged the female leads are. It's Chesney's knack for romantic conflicts and humor that make the series a page-turner for fans, set within the glamorous historical context of upper-crust Regency England.
Pampered Behavior
Despite the intrigue and allure, a major criticism of the series is that the characters are often unlikeable precisely because they behave in such a pampered fashion. Such reviews are attached to novels in the series where the arc of the story doesn't involve a clear transformation of the heroine, such as in book four, Lady Margery's Intrigue, or The Dreadful Debutante.
However fans argue there are many more in the series where the heroine does redeem themselves or have more substance such as in Love and Lady Lovelace or The Paper Princess, where the heroine has had a difficult life.
---
Miss Hannah Pym
The Travelling Matchmaker Series (1990 – 1992) is a series of six books that were first published under the author's original name (Chesney). The series represents wonderful work and some of the best books by Marion Chesney.
The female protagonist, Miss Hannah Pym, a spinster who was the housekeeper of a wealthy person, is bequeathed a fortune after their death. With this money, the adventurous Hannah decides to travel by stagecoach to various British locations, earning the title of the traveling matchmaker, as she arranges the romantic lives of the young women she meets along the way.
Positive Attitude
An example of the story format is laid out in the first volume, Emily Goes to Exeter in which Hannah has her first adventure. In it she meets a runaway heiress, Emily Freemantle, and the aristocrat she is running from, Lord Ranger Harley, in the stagecoach to Exeter.
Hannah encounters highwaymen, being stuck in the mud, caught in a snowstorm, and would-be murderers, but always has an incredibly positive attitude and does what she can to rally those around her.
Delightful and Challenging Scenarios
The social mores of the Regency period create many delightful and challenging scenarios along the way for Hannah and her young female heroines, creating an engaging, humorous and fascinating read. Critics and fans alike give this series resoundingly positive reviews because of the fresh take of the lively, older heroine in Miss Hannah Pym.
Her matchmaking expertise bridges any chasm between reluctant lovers with clever design and benevolent scheming, taking a place as some of the best books in the Chesney canon.
---
Unlucky 67
This series from Marion Chesney consists of six books, but I am just going to list my favorites for you here. There isn't enough space to do all six justice, so I would rather focus on the ones that I think will hook you enough to get you to read this series – and don't worry, no spoilers ahead! The first book, 'The Miser of Mayfair', sets the scene for the ones that follow.
Every season the world of high society hires a house in the heart of London. Every house in the West End get snatched up, except Number 67 Clarges Street, which is often thought of as the unluckiest house in Mayfair. Why, you ask? Because year on year, it stands empty, and the servants of the house could lose their jobs. Could someone finally be coming along to change the fate of Number 67?
Matchmaking
Each book from there follows an enchanting romance between new characters, which are set into motion by the servants of Number 67 Clarges Street, who are determined to keep the house alive and keep the matchmaking going. 'The Wicked Godmother' was one of the best stories, following Harriet as she tries to navigate two eligible bachelors and her evil guardian.
'Rainbow's Revenge' is the last book and definitely the best in this Marion Chesney series. The Duke of Pelham has returned to his home at Number 67, determined to find a wife. However, he is completely unprepared for what the season has to offer. These fun and witty novels are well worth the read. I just adored Number 67 and the antics that the servants get up to. I cannot recommend this series more!
---
Mentor For Money
This outrageous and hilarious series from Marion Chesney has six books in total, and I will say from the get-go that they do need to be read in order. The series follows the elderly Tribble sisters, Amy and Effy. Their story starts in 'Refining Felicity', where we see the sisters are going through financial difficulties and are in desperate need of money – and quickly!
So, the sisters come up with a plan. They put out an advertisement to mentor a "wild, unruly or undisciplined daughter" for the upcoming London season, aided by the rich Mr Haddon. When the impossible and headstrong Lady Felicity becomes their pupil, the Tribble sisters realize that they are going to have their work cut out for them.
The Girls
In each of the following books, Amy and Effy use their School for Manners to help train and mentor young and unruly girls into becoming women that are ready to be married off. The other girls are Fiona, Delilah, Clarissa, Maria, and Harriet. While their stories are separate, they do follow on from one another and sometimes are linked, so it would be best to read their stories in the correct order.
The series ends perfectly, so even though you will be sad to have reached the end, you will be more than satisfied. There is an endless amount of humor and entertainment in these books, but of course, plenty of romance too! Chesney is the best when looking for lighthearted Regency reads.
---
Fathers and Daughters
The Six Sisters series (1983 – 1985) was reprinted under the M.C. Beaton pseudonym though originally published under Chesney's penmanship.
There are six primary works in the series, each one focused on the six aforementioned sisters: Minerva, The Taming of Annabelle, Deirdre and Desire, Daphne, Diana the Huntress and Frederica in Fashion. It is a story about their father, a reverend, continues on an endless quest to have them married off while the daughters pursue their own love affairs.
Minerva
Minerva, charming and busy girl, is the oldest daughter who takes care of her siblings, because her mother pretends various illnesses so she can rest on a chaise longue.
Her vicar father wants money to send his sons to Eton, so he sends Minerva off to a man of fortune in London called Lord Sylvester Comfrey while staying with a farcical character called Lady Godolphin. Meanwhile Minerva's next youngest sister Annabelle attracts her own suitor, setting the stage for the next novel.
Entertaining Obstacles
The plot (such as it is) is all about keeping the dashing love interests and heroines apart, using all kinds of entertaining obstacles. Chesney (M.C. Beaton) writes with a deft hand to crate separate story lines for all the sisters while maintaining the format of a classic romance novel. Like her other regency romances, Chesney's fans enjoy the Six Sisters for the lively humor and romantic sensibilities set in Edwardian England.
Like her fictional characters, Marion Chesney was best known for her flamboyant and razor-sharp, Scottish wit and global readership, a testament to her prolific and inventive writing talents.
---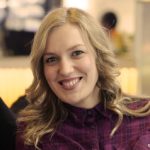 Alissa is an avid reader, blogger, and wannabe writer. (She's a much better cook than a writer actually). Alissa is married, has one human, one feline, and two canine kids. She always looks a mess and never meets a deadline.