Bio
Dare is known for writing some of the most memorable and thrilling historical romance novels out there. She is an amazing author and her favorite activity during childhood was reading. This list contains 8 of Tessa Dare's books you can't afford not to read. She used to spend every second of free time she had reading and you can safely assume that it paid off.
There are several novels and series that you can enjoy and some of the best Tessa Dare books out there have won her a few awards as well. She won the Romance Writers of America RITA Award in 2012 for Best Regency Historical Romance. The book that won her this award is called A Night to Surrender, one of the best-rated Dare books ever. So, let's dig around and discover which are the best books by Tessa Dare.
---
Best Tessa Dare Books
---
Exciting Series
Spindle Cove is the lucky pick that's going to get the spotlight first. Before you learn about the story, keep in mind that this is not a Tessa Dare books in order list. The books are not in order and are just the top 8 we find to be most exciting to read. This is one of her most exciting series which includes 5 original works but also features a few in-between novels that raise the book count of the series to 9 total works.
A Night to Surrender
The first book of the series is one of the best-selling Dare books and the one that gets this list moving. In A Night to Surrender, you discover much of what the series is about and meet some of the key characters as well. You discover that Spindle Cove is a haven for the ones who get to live there and a perfect place for gallant young ladies.
A Week to be Wicked
The second book, like in the rest of Dare's Spindle Cove books, tells you a few secrets about a special character. In this case, it's Minerva Highwood, one of Spindle Cove's top spinsters.
She, and the devilish Lord Payne, are running out of time and have only a week to fake an elopement, convince everyone they're in love, escape death, and travel 400 miles without killing each other. This is a story worth exploring.
A Lady by Midnight
The drama-filled love stories continue in the third book of Dare's Spindle Cove series. Here, you get to read about Kate Taylor and her tale of how she found friendship, comfort, and acceptance in Spindle Cove. Samuel Thorne, a militia commander, is another important character and destined to protect Kate's happiness. It's a story about forbidden love and the first battle that Thorne is about to lose.
Any Duchess Will Do
The most exciting story yet is in this fourth book of the series. Griffin York, the Duke of Halford is about to make his mother pay for forcing him to marry. When taken to Spindle Cove to choose the perfect bride, he makes a choice that is going to make his mother pull her hair out and move this book into the best Tessa Dare books list for sure.
Do You Want to Start a Scandal?
The exciting events of this book begin on the night of the Parkhurst ball. What's about to happen makes this one of the best Tessa Dare novels in the series. Two unidentified lovers had a wild night in the library and it turns out that this was a pretty big deal. All eyes point to Charlotte Highwood and if she can't prove it wasn't her, she will be forced to marry one of the coldest and most arrogant bachelors she has ever met.
---
Unforgettable
Here's another amazing series by Tessa and it's more thrill, drama, and romance waiting inside. If you're trying to find the best Tessa Dare novel then one of the books inside might be just what you're looking for. The series contains 4 books in which you get to read about some very exciting moments and meet many passionate and unforgettable characters.
Romancing the Duke
You already know what to expect from one of Tessa Dare's best books, a memorable love story, and a few characters who make you want to read and read for hours. The setting in this book is a strange castle where some sparks are about to be lit. Isolde Ophelia is the main character and you get to read about her struggles to find love at a time when she yearns for romance the most.
Say Yes to the Marquess
This is the second book in Dare's Castles Ever After series. You get to meet Clio Whitemore, a girl who just inherited a castle and was done waiting 8 years for Piers Brandon, the Marquess of Granville. This is a story of marriage, cold feet, and the planning of an impossible wedding that any bride to be would find irresistible.
When a Scot Ties the Knot
Prepare for Tessa Dare's best book within the series yet. This is an amazing and heartwarming story about imaginary love that comes to life. Miss Madeline Gracechurch has always been shy with guys so she creates the imaginary gentleman of her dreams. She starts writing letters to this fictional character only to meet the real version of him five years later. The suspense will be too much to handle and the love too tempting to resist.
Do You Want to Start a Scandal?
If this name sounds familiar it's because this book is also a part of the Spindle Cove Series by Dare. This is the same book with the same story so if you have extra time on your hands, it wouldn't hurt to revisit this wonderful tale if you have read it once already. If not, then it's even better as you get to experience a thrilling event for the first time.
---
More Than Entertaining
Moving on, you might realize that Tessa has more series than stand-alone books as her stories are simply too exciting and have much to share than a single book can fit. If you plan on reading Dare's series in order, know that this list is not listing them in that way. So, this series contains 4 historical romance stories that will keep you very entertained.
The Duchess Deal
The Duke of Ashbery starts off this series as he returns from war. All he does after his return is not something to admire as he simply broods around all day and causes mischief all night. But then, he starts wishing for an heir and that means he needs a wife. This is where you meet Emma Gladstone, where the romance begins, and where the book becomes one of the top Tessa Dare books around.
The Governess Game
Alexandra Mountbatten is one of the main characters in this book and she is a woman who likes discipline, control, and responsibility. Chase Reynaud is the opposite. He lives by his own rules, is someone no one can resist in bed, and doesn't plan on settling down.
Alexandra is up to the task to change this man and you get to see how all of that goes. Just so you know, it's going to be a very difficult process. These characters make this one among the best Tessa Dare series ever.
The Wallflower Wager
In The Wallflower Wager, you get to read the story about the Duke of Ruin and the loyal and heartfelt Penelope Campion. Penelope is the kind of person who takes in every living creature that needs help.
Gabriel Duke is the opposite, cold, arrogant, irresponsible. Do you know the old saying "opposites attract"? Well, this is going to be something like that, but not without a few difficulties.
The Bride Bet
And the last book of Dare's Girl Meets Duke series is a story about, well, a duke of course, but a bit more as well. If you've ever made the kind of pact with a friend where the two of you would get married if you were still single after a certain amount of years, then you'll have a great time with this book. Nicola didn't take this seriously but it turns out that the Duke of Westleigh did.
---
Trilogy
If you're a fan of Tessa's work, then you know that you can never have enough of her daring, thrilling, and engrossing romance stories. Dare's Stud Club series holds three more books that fit the same description so let's find out a bit about them.
One Dance With a Duke
It seems that Tessa has a thing for Dukes as this is a word that has been mentioned more than once or twice in our Tessa Dare book reviews. Well, as long as she keeps writing these brilliant romance fiction stories, we got nothing to complain about. This is the first book in the series and the Duke that's going to be stealing the spotlight is Spencer Dumarque.
He is a stunning horse breeder and the Duke of Morland. Oh, and he is also a member of a very exclusive club, known as Stud Club, that has an acceptance rate so tight that not even Donald Trump would get in. Spencer's story is that he has a hard time finding the perfect girl until he finally crosses his eyes with Lady Amelia d'Orsay.
Twice Tempted by a Rogue
The elite Stud Club novels by Dare return in the second book with another tempting character waiting to meet you inside. This time, the handsome gentleman in question is known as Rhys St. Maur. He is a brooding war hero who has nothing to lose and wouldn't be afraid if he did.
Instead of his death wish coming true, a good friend of his from the elite Stud Club was murdered and this news strikes Rhys heavily. Dare's Stud Club books are full of surprises so make sure to never let your guard down.
Anyway, this forces Rhys to return to his ancestral home in Devonshire where a surprise was waiting to meet him. This is where Meredith Maddox comes in, a hardworking woman who wasn't counting on romance to change her life any time soon. You get to read about the relationship that forms between these two and the sparks that start flying everywhere in another one of the best Tessa Dare books ever written.
Three Nights With a Scoundrel
Next on our Dare series list is a book that introduces you to Julian Bellamy, a bastard son of a nobleman. Julian is finally on a straight path in life until he meets the founder of the elite gentlemen's club and his sister Lily.
Lily causes Julian to return to his wild ways and he begins to care much for her. But, when Lily's brother is murdered, Julian swears to find justice and set Lily on the right path with someone worthy of her class. This is a story of pride, irresistible urges, banned love, and so much passion that it will get hotter as you read. These three books make Stud Club one of the best Tessa Dare book series you can hope to read.
---
Thrilling
Goddess of the Hunt, Surrender of a Siren, and A Lady of Persuasion, are the three books inside this trilogy that are going to bring a lot more excitement and thrill into your life. If you're looking for the best Tessa Dare book, there's a big chance you'll find it in this series. Let's see what each of them has to offer.
Goddess of the Hunt
In the first book, you meet two characters who never planned what is about to take place. One of them is Lucy Waltham. She's decided that it's time to begin her hunt for a husband. But, before locating her target, she decides to go for a test run and randomly chooses her brother's friend, Jeremy Trescott.
It turns out that Jeremy isn't the best testing material and happens to be a real competitor. He has a vast fortune and many secrets that keep him mysterious. Lucy hadn't planned for all of those sparks to start flying but now she can't control it. Jeremy tries to keep things under control but when a scandal occurs, the real test will finally begin.
Surrender of a Siren
Sophia Hathaway, one of the main characters, is an heiress who wants nothing but to run away from a loveless marriage doomed to fail. In her attempt to escape this forced life, she creates a new identity and poses as a governess to secure a ticket on the Aphrodite.
Then you get to meet Benedict Grayson, a free-willed man who lives and roams around the globe for profit and pleasure. When he meets Sophia, something is going to change and instead of offering her pleasure and stealing her gold, he starts caring and becomes prepared to do anything it takes to keep her at his side. Will this work, or will they ruin each other's lives?
---
Luke Trenton
From all of Dare's books you've seen here, this is the first stand-alone one that we have to offer. This is another story about romance and all the thrill and excitement that come along with it. Luke Trenton is one of the first main characters you get to meet inside and he has just returned from a long and bruising war. You've met a lot of exciting characters from our Tessa Dare books list and Luke is definitely no exception.
Who Is the Girl in the Story?
As with all the other most popular Dare books, this one also has two main characters who carry out the exciting romance part of the book. The girl in this one is called Cecily Hale. Cecily knows she isn't a little girl anymore and she desires a real man. You should have a pretty clear idea for who that will be by now.
---
Co-Authored
Rogues Rush In is one of the rare Tessa Dare novels that contain two amazing romance stories in one book. She had a little bit of help with this one as Christi Caldwell, another best-selling author offers a helping hand.
Passion and Drama
These two write one unforgettable tale each and manage to take the breath away from so many readers. The two stories inside are called Her Bride for the Taking and His Duchess for a Day. The book is filled with passion, temptation, drama, and much more.
---
Wonderful Story
Here is the final book we'll be reviewing and don't worry, we're not listing Dare's books ranked, this is not the worst just because it's the last. His Bride for the Taking is a wonderful story that features much romance and a few broken rules.
Forbidden
The story follows two characters that fall madly in love with each other but there's just one problem. The groom touched his best friend's sister and we all know that's something you never do. How will it all play out, how does her brother react, and will love win at the end? This, and much more, is up to you to find out.
---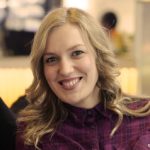 Alissa is an avid reader, blogger, and wannabe writer. (She's a much better cook than a writer actually). Alissa is married, has one human, one feline, and two canine kids. She always looks a mess and never meets a deadline.