Judith McNaught
Authoress Judith McNaught was born on the 10th of May, 1944, in San Luis Obispo, California, United States of America. McNaught is a superb American author of mostly historical, but also of contemporary romance novels.
As of yet, McNaught has sold more than thirty million copies of her novels in print. On a side note, at a CBS radio station, McNaught was the very first executive producer.
---
A Kingdom of Dreams Book
---
Life and Education
Judith McNaught, as we mentioned, was born and raised in San Luis Obispo. McNaught majored in Business at Northwestern University. McNaught was proposed by a dentist from Saint Louis, to whose offer she said yes. The two of them had two children, son Clayton and daughter Whitey. However, the two divorced soon thereafter.
The second of McNaught's husbands, Michael McNaught, and she met as she was working as an assistant director for a movie crew – the movie at hand was for General Motors. Additionally, McNaught worked as the director of public relations for the company.
Huge Family
Along with her second husband, Michael, Judith had seven children. Two of them were from Judith's first marriage, while Michael, himself, had five from his own previous marriage. It was Michael that promoted writing so much to McNaught, even going so far as to purchase her a brand new typewriter. He even remained a support for the authoress when years of rejection and denial followed.
Career
The first time that Judith McNaught ever found her work on the New York Times Bestseller List was in the year of 1988. Following this occasion, all of her novels from then on have been featured on the same prestigious list. With all of that mentioned, we can look at the brilliant work of McNaught and give our book review.
Westmoreland Saga
This is by and large amongst the greatest medieval romance works that have come from the talented mind of Judith McNaught. It is also a part of her loved series, Westmoreland Saga, which is comprised of four novels. A Kingdom of Dreams book is the first in the series – though it wasn't the first to be released, but is the chronological start of the series –, and it was published in the year of 1989.
The People We Portray
The main characters are Jennifer Merrick and Royce – nicknamed the Black Wolf – Westmoreland. Royce Westmoreland is also the Duke of Claymore. It seems to be a wholly normal day when through the doors of Jennifer's convent school comes Royce Westmoreland and he abducts the venerable, beautiful Scottish girl, Jennifer.
As the people all over the lands are wont to whisper, Royce Westmoreland's nickname, The Black Wolf, or just The Wolf, frequently causes an itch of dread, fear, and anxiety to the surface when it is spoken. However, if Royce thinks that Scotland's finest and proudest girl Jennifer is going to just take everything passively or complacently, he has another thing coming.
Headstrong
Jennifer, in her headstrong, impetuous manner isn't someone that's just going to stand down and obey whatever it is that The Black Wolf barks or growls at her. Jennifer is completely and entirely uninterested in anything that Royce might want with her, even though the mighty English warrior is more handsome and more alluring than any man Jennifer has laid her eyes on before.
The obnoxious attitude that Westmoreland espouses is one that irks Jennifer, but also succeeds in teasing her. Jennifer enters into this battle of wits against Royce, however, the heart can scarcely mute what potent passion courses through its vessels.
Embrace of the Passion
It seems to be a mundane night in captivity, when Jennifer finally gives in to Westmoreland, they share each other's bodies, but much more, the hunger that Royce had, now Jennifer shares. Jennifer, as we noted, is stubborn, heedless, and does things at a whim.
These are, in fact, the sole reasons why she found herself in the convent wherefrom she was plucked by the mighty warrior in the first place. Her father undermined her and wanted to have her be and act as a true lady. However, it is this unwavering aspect of hers that allows for her survival in the ranks of Royce, and, inevitably, for she and Royce to come together eventually, hand in hand.
Character of Brilliance
The hard-hearted Royce is also a character of brilliance in the story. The mightiness of him is only surpassed by his cold pitilessness, but is also undermined by the righteous heart that he has, though he denies it completely. In spite of the moments that he could find himself hurting Jennifer and being officious towards her, he also showed a tender, loveable side of his whenever he could muster up the courage – which for a mighty warrior such as him took quite a bit.
The romance that Jennifer and Westmoreland enjoy is scarcely ever anything beneath a rollercoaster of emotional proportions. The seduction and the temptation at hand, coupled with the pestilence of betrayal, with the melancholy of forgiveness, and finally the beauty of loyalty, are the things with which their relationship is tinged.
A Verdict
The pain that Royce caused Jennifer and, subsequently, the sorrow that Jennifer afflicted Royce with marks their story with a breathtaking reality, one that is without mercy, heartbreaking, but inevitably one that is beautiful.
For each moment of sorrow and suffering caused, there are double where their innate sweetness and loveable characteristics are on full display. Our A Kingdom of Dreams review has hopefully done the story justice. The series consists of three more novels, which are superb in their own right.
---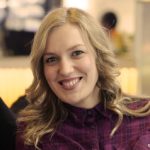 Alissa is an avid reader, blogger, and wannabe writer. (She's a much better cook than a writer actually). Alissa is married, has one human, one feline, and two canine kids. She always looks a mess and never meets a deadline.