Jennifer Crusie
Talented writer Jennifer Crusie, whose real name is Jennifer Smith, was born on the 17th of September, 1949, in Wapakoneta, Ohio, United States of America. Crusie is a wonderful American author, primarily of contemporary romance books. Her works, oftentimes bestsellers, number more than twenty and have been published in as many countries.
Jennifer, as we noted, was born in Wapakoneta, Ohio, to father Jack and to mother JoAnn. Her real last name is Smith, however, in the honor of her late grandmother, she uses her maiden name. A great portion of Jennifer's life was spent in Ohio, while she, at the present moment, lives in New Jersey.
---
Welcome to Temptation Book
---
Education
Jennifer attended the Wapakoneta High School, while her Bachelor of Arts was acquired in Bowling Green, Ohio, from the Bowling Green State University. The Master's Degree she got in Professional Writing and Women's literature was received from the Wright State University. Her second Master's Degree was acquired from Ohio State University.
It was while Jennifer was working on her second Master's Degree that she tipped her toe in the waters of writing. Initially, it was to analyze the differences between male writing of adventure novels and female writing of romance novels.
Career
She was to read a hundred of each, but during her reading of the romance novels, she changed her mind and changed the title of her dissertation. Crusie attempted to see whether she could write a romance book, which she definitely could, and the rest is history. Following her resigning from her job in 1991, Crusie focused completely on writing.
As far as awards go, Jennifer Crusie was the recipient of the 2005 Romance Writers of America's RITA in the Best Contemporary Single Title. Ten years prior, Crusie had also won the 1995 RITA in the Best Short Contemporary Series category. With all of that said, we can now give our book review.
Dempsey Series
This book is in line with the funniest works that have come out of the rich and imaginative mind of Jennifer Crusie. It is a part of her Dempsey series; in fact, it's the first book. It was published in the year of 2000, while two years later, the sequel followed.
The main character of Welcome to Temptation book is none other than Sophie Dempsey. Sophie is thirty-two years of age, and along with her little sister Amy, has been running a company for wedding videos in Cincinnati. The company has been going strong for two-thirds of a decade now.
Bored All the Time
The job, however, isn't all that exciting and Amy finds herself frequently bored out of her mind at the mundane everyday life they share. Sophie, on the other hand, likes it this way because it allows her to polish off the family name.
After all, their dad and brother aren't exactly fans of the law, and Amy might have a few immoral urges here and there. A day comes by when their elder brother Davy's ex Clea, who works or worked as an actress, offers them quite the proposal.
She asks them whether they can make a documentary for her return to her home in Temptation, Ohio. We learn that the actress hadn't been home for the better of two decades. Sophie is hesitant and untrusting of Clea.
Listen to Your Heart or Be Persuaded?
Amy bears the same sentiments, but as a means to get away from the staidness of their usual work, she makes Sophie accept. Additionally, Amy hopes that this can be a chance for her to make a segueing into Hollywood. Sophie, on the other hand, wants nothing out of Hollywood, and only wants to remain as respectable as she has been thus far. Sophie's intuition tingles as she finally says yes to Clea.
It turns out that Sophie was on the dot with her intuition. As the documentary filming begins, it doesn't take long for the true colors to come forth. It turns out that what they are to be filming is pornography, though the vanilla variety. Temptation's residents don't take kindly to the ordeal once they learn of what is happening.
Phineus Tucker
The mayor of Temptation, Phineus Tucker, tries to reason with the filmmakers at the home of Clea and he learns that, in his line of work, he's never faced so formidable opponent as Sophie Dempsey. This problem has got to be solved, but he can't seem to find a way. Or, it might be that he just might have the eye for Sophie.
Phineus is actually the fourth in his family to have been a mayor and he's also a single father to Dillie, his daughter. During the beginning, Sophie doesn't want anything to do with Phineus being that he is a town boy and she hasn't had much luck with town boys, but she comes to see that he is a genuinely kind and loveable person.
Also, Dillie is a hoot and a half. As he and Sophie get to know each other, they come to the point where they can't keep their hands to each other with all the passion and attraction.
A Wholly Unexpected Twist
Things take a turn once Sophie and Amy's brother comes to town, with the producer for the pornographic movie, and the husband of Clea, Zane. Zane doesn't last long and he's found murdered.
Amy, being the rash person she is, moved the body so that the family is now all in on it. Additionally, the unrated version of the pornographic movie has just been released on TV. They don't have much time, but they need to find out who slew Zane and who released the film.
Home Run
The story is a tale of intrigue, of murder and of smut movies, but also of frivolity and laughs, and, most of all, of attraction and fervent passion. Jennifer Crusie hit a home run with this amazing book and we hope our Welcome to Temptation book review has done it justice. The second book in the Dempsey series is Faking It and it's one that we happily recommend to genre lovers.
---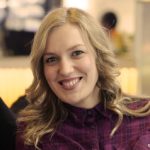 Alissa is an avid reader, blogger, and wannabe writer. (She's a much better cook than a writer actually). Alissa is married, has one human, one feline, and two canine kids. She always looks a mess and never meets a deadline.