---
Best Funny Romance Books
---
Uplifting
We all know that a big portion of the appeal and interest in romance stories stems from the fact that romance novels are known to be uplifting, gratifying, and generally have happy endings. It is wired in us as humans to want happily-ever-afters and positive outcomes. However, we don't always want to go through a highly dramatic or melodramatic storyline until we get to the point where the story is going to offer us a joyous conclusion.
Feel Good
For this reason, we have funny romance stories, which, for the majority of the story, make us laugh, feel good, and enjoy them. The hijinks, antics, and jokes all help to make the story not just frivolous or lighthearted, but to give it a more humane, if comedic element. As such, we will now be taking a look at our list of the best funny romance books.
---
Always Delivers
The always-wonderful authoress Sally Thorne has never failed to deliver with her works and the 2016 novel named The Hating Game is no exception. Take a look at some of the works in our brother's best friend romance books review.
Lucy and Joshua
Lucy Hulton and Joshua Templeton until recently didn't know each other. They were working at their companies and didn't have many a care in their world. Then, their companies were forced to merge, so they work as the executive assistants to the two CEOs.
They immediately disliked the fact that they had to work in the same office and pretty much the same work, so they resorted to everyone's favorite game: banter, comedic quips, and the occasional (not so) lighthearted insult. A day seldom, if ever, goes by when their one-upmanship is absent.
Promotion
However, when they get word that one of them is going to get a promotion soon, they have no choice but to concede to working together. Not quite. If anything, their games only get more severe. They even agree on a bet. If Lucy gets promoted, Joshua stays as the assistant and doesn't say a word so long as Lucy is his boss.
More and More Intense
However, if Joshua does, Lucy has to quit her job. Without a doubt, their hijinks are only going to get more and more intense, though they do feel the bittersweet sense that they're going to lose an integral part of their office days. Of course, the sexual tension only grows until their bosses come forth and reveal that the promotion goes to…
---
Standalone Novel
Madeleine Sophie Townley is the real-life name of writer Sophie Kinsella. Kinsella, a proud Londoner, is a novelist whose works always surprise and astonish us. The 2003 novel Can You Keep a Secret? is the one we've picked for our list of the best funny romance books.
Emma
Emma, the protagonist, is in her twenties at the moment, and works as a marketing assistant. Just recently, she got the opportunity to better her career with a business trip to represent her company.
However, on the plane, Emma gets a bit too panicky and downs an inordinate amount of vodka tonics, leading to her drunkenness. To loosen up, even more, Emma reveals all the things she has on her chest, including her unfiltered thoughts on her career and company, to the mate beside her. It felt wonderful, though only for the moment.
A Little Tease
After this little trip, Emma makes her way to work only to see the same man, Jack, there. Is he stalking her now? Why no, Jack is actually Panther Cooperation's CEO. Jack, however, doesn't hold a grudge, but actually just wants to tease Emma now and again, until it all moves into a lovable, romance-based quip-exchanging.
As Emma gets out of a dead-end relationship, Jack being the single man that he is, the reader watches as the comedic banter sets up their first date. The first date of many to follow, surely; doubtlessly filled with many teases and passionate, comedic wisecracks.
---
Knitting in the City Series
Penny Reid is a terrific writer, through and through. The fiction of Reid has always amazed us, but the 2013 novel Neanderthal Seeks Human succeeded so doubly. Neanderthal Seeks Human is also book one of the seven-book series Knitting in the City.
Jeanie Morris
Jeanie Morris is eccentric, to say the least. Her nerdy, geeky, and borderline socially-anxious personality is a lot of fun to read about, though it's not something that Jeanie hates about herself. She likes the way that she is because it's her.
However, her life isn't going all that well. Jeanie just discovered her fiancé has not been faithful to her and thus she no longer has a home to live in. To top it all off, she even lost her job – her sole means of income. There was but a single thing that happened that wasn't completely terrible or unlucky, and that was meeting Quinn.
Quinn
Quinn was the security guard that escorted Jeanie. She sees him again soon and he offers his services to her: he'll help her get a job. Jeanie was interested in Quinn because, for one, he was very handsome and attractive. When he even offers to help her out, Jeanie is inching ever closer to falling for him.
Little Gossip
For once, seeing as her fiancé wasn't the most exciting man in the world, Jeanie has a chance to tell her knitting group a little gossip about her new love interest. Of course, Jeanie can't knit, but her antics with the group and even more so with Quinn make this novel a gentle, tender, lovable, and humorous entry into the body of work that Penny Raid boasts, but also to our best funny romance books review.
---
Dempseys Series
Wapakoneta, Ohio's own brilliant author Jennifer Crusie can't be a miss when one is trying to find the best funny romance books. Her whole oeuvre is worth recommending, but our favorite is the novel Welcome to Temptation, published in 2000.
Sophie Dempsey
Sophie Dempsey is a thirty-two-year-old, working a fine job with her sister. They do wedding videos in their hometown of Cincinnati. Sophie and Amy have been working together for a number of years now and while Sophie loves her job because she can help enhance the respect given to their surname because the men of the family have only tarnished the legacy, Amy, however, finds it very boring.
And, then, in town storms Clea, the ex of their older brother. Clea is an actress and gives them an offer she thinks they can't refuse. Clea asks of them to film a documentary for her comeback to Temptation. Sophie wants to stay away from Clea by all means, but Amy convinces her to do something fun and not wanting to be a drag, Sophie gives in.
Phineus Tucker
When the shooting finally does start, Sophie and Amy bear witness to how easily a documentary can devolve into a pornographic scene. Soon, they've attracted the attention of Phineus Tucker, Temptation's mayor. Sophie and Phineus have a lot of back-and-forths, ones that inspire laughter and cackles to the reader, as we see how nicely the two of them work.
Unfiltered Version
However, when Clea's spouse Zane is killed by an unknown assailant, the humorous and frivolous gains a more poignant tint. Nonetheless, we see the humor return when Sophie and Dillie interact and, more than anything, when the so-called unfiltered version of the documentary is aired on the local news.
One thing is for certain, the reader is in for a lot of laughing, giggling, and smile-cracking at Sophie and Phineus. If we made you interested in Jennifer's work, take a look at our article about the mystery romance books.
---
Two Authors
The two brilliant authoresses Christina Hobbs and Lauren Billings came together in 2010 to form the brilliant writer known as Christina Lauren. Together, they have published a number of contemporary romance books, but one that we feel epitomizes what we're looking for with our list of the best funny romance books is the 2018 novel Love and Other Words.
Elliot and Macy
Elliot and Macy were friends for the majority of their teen years. After the death of Macy's mom, Macy and her dad spent their weekends at a house they built. Elliot was the first-door neighbor and this is when Macy and he met. They caught on to the fact that they were very much alike very early and a bond was formed between the two.
It didn't take long for feelings to grow, though it did take some time until they confessed them to each other. It was also this night that everything went awry and, despite their intentions, they split up. Macy never came back to the house nearby Elliot's, so they both tried to move on.
Ten Years Later
More than ten years later, Macy started working at a clinic for pediatric purposes, got engaged, and life was pretty steady. However, she never felt anything overly-stimulating for her fiancé in spite of their time together. She doesn't ask for much and they're fine together. You can find more novels like this one in our selection of the new romance books.
And, then, out of nowhere, Elliot and she see each other by happenstance. It was a mere moment, but it contained everything that had happened. They talked only to see memories flooding back. Their talk, though, wasn't a morose or forlorn one, but one for old time's sake – quip-filled, humorous, and lighthearted.
Terrible Choice
Still, they both felt that indisputable, unmistakable sense that they had missed each other. Macy, especially, has a terrible choice in front of her. Does she go and chase the guy that crushed her heart a decade ago or should she go on with her secure life with her fiancé?
---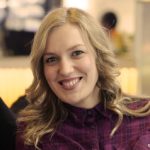 Alissa is an avid reader, blogger, and wannabe writer. (She's a much better cook than a writer actually). Alissa is married, has one human, one feline, and two canine kids. She always looks a mess and never meets a deadline.