Jojo Moyes
Pauline Sara Jo Moyes was born on the 4th of August, 1969, in Maidstone, Kent, England, United Kingdom. Pauline used her professional name Jojo Moyes more often than her real name.
Achievements
Jojo is known for being a superb English journalist, screenwriter, and a wonderful writer of romance books. Check it out! Jojo is also amongst the very few writers to have won, on two occasions, the Romantic Novel of the Year Award. Additionally, her novels have been translated into as many as 28 languages.
---
Me Before You Book
---
Education
As we mentioned, Jojo grew up in Maidstone, Kent. Prior to going to University, Jojo was employed in a number of jobs, ranging from typing statements in braille for the blind at NatWest, writing brochures at Club 18-30, and a controller of a minicab for a rather short period.
As an undergraduate at Royal Holloway, University of London, Moyes took up a job at Egham and Staines News. In 1992, Moyes was enabled via a bursary financed by the newspaper The Independent to take up the postgraduate newspaper journalism course at City University. For the following ten years, Jojo worked devotedly at The Independent, at a couple of different positions.
Career
Jojo has been the recipient of a number of awards. As we mentioned, Moyes received the Romantic Novel of the Year Award from the Romantic Novelists' Association on two different occasions, namely in 2004 for her novel Foreign fruit, and once more in 2011 for the authoress' The Last Letter from Your Lover.
Additionally, Me Before You received a nomination at the UK Galaxy Book Awards for Book of the Year. For the 2020 Fiction Book of the Year, Moyes' The Giver of Stars was shortlisted. Jojo, at the moment, resides on a farm in Great Sampford, Essex, along with her spouse Charles Arthur. The couple has had three children together. Having said that, we'd like to now go deeper into our Me Before You book series review.
Me Before You Series
Jojo Moyes' wonderful series is one of the most touching, heartfelt romance series in quite a long time. The series is comprised of three novels thus it is a trilogy, and they go as follows:
Me Before You, published in 2012
After You, published in 2015
Still Me, published in 2018
A Heartbreaking Tale
Louisa Clark is twenty-six years of age, and she lives an exceptionally normal life. She isn't overly ambitious, though it does seem that her sister, Treena, who is also a single mom, outshines Louisa quite often. Louisa has just recently lost her job at a local café because of its untimely closure.
Having no other recourse, Louisa tries her luck at the Job Center, and as it so happens, she is presented with a very odd opportunity. She is offered a job taking care of Will Traynor. Will Traynor is a successful, affluent, young man, though about two years ago, he'd been in an accident that left him quadriplegic.
Like a Real Person
Will once used to be a great man. He was always interested in sports, even the most extreme variety. He liked to go around the globe, but sadly his condition has made all of those things a distant past.
Louisa tries to do all that Will asks of her, even when he is exceptionally rude and arrogant. Will comes to consider her a genuine person as she is the only one that treats him like a person, not just a wheelchair-bound man.
A Mermaid in a Sea of Fish
The mother of Traynor, Camilla, is the one that hires Louisa in spite of the fact that Louisa isn't at all versed in caretaking. Louisa, in the eyes of Camilla, seems to be a person that can help uplift the downcast Will. In the course of her job, Louisa meets the medic that is appointed for the medical requirements that Will might need, and Steven, the father of Will.
In a short while, the two begin to develop feelings for each other. Will, in spite of the terrible situation in which he is, all of the lows that he has faced, and the fact that he will never be able to do what he once adored doing, still finds a kindred spirit, one that he can look to and see a soul, genuine and loving, not just an apparition of sympathy or pity.
Purest Form Possible
Louisa, on the other hand, has found someone that doesn't need her to be something she most certainly isn't. Together, the two, it seems, have found love and it is theirs for them to make it flourish into the purest form possible.
In the heat of life, a life sad and tragic, painful and sorrowful, Will and Louisa had found love and that love had carried them until death. As it so happened, Will passed away by the time of the second book.
Always Go On
Louisa is left mourning one of the very few people that had ever understood and loved her. However, if Will had taught her anything, it was that she had to go on and change in tandem with how the world around her changed, even if such a change entailed his own death.
More Works
Truly, the series is one of the most heartbreaking, harrowing, yet beautiful romance stories of the 2010s. Jojo Moyes has done the unthinkable and made a series that touches the heart. One Plus One, The Giver of Stars, and The Girl You Left Behind are a few other Jojo Moyes novels that are sure to make readers fall in love all over again.
---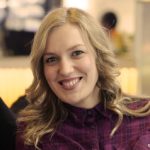 Alissa is an avid reader, blogger, and wannabe writer. (She's a much better cook than a writer actually). Alissa is married, has one human, one feline, and two canine kids. She always looks a mess and never meets a deadline.