---
Best Contemporary Romance Books
---
Evolution of Romance
We know of romance novels that are considered classics. We know of romance novels that were written in the 1800s, in the first and in the second half of the 1900s, and so on and so forth.
However, romance stories that are of a time wholly different from the one in which the reader is right now can often struggle from anachronisms. As such, stories that come by during the reader's lifetime, as they are written by the contemporaries of the reader, feel normal the most. For this reason, we are going to be taking a look at our picks for the best contemporary romance books.
---
The Kiss Quotient Series
Exceptional authoress Helen Hoang was born in 1982. Hoang's works are ones that never even come close to disappointing and her 2019 novel The Bride Test is no exception. The Bride Test is novel number two of the series named The Kiss Quotient, though the individual novels don't feature the same main cast throughout the series.
Khai and Esme
The protagonists of The Bride Test are Khai Diep and Esme Tran. Khai is of Vietnamese heritage, though he and his family live in the USA. Khai, as we learn, is on the autism spectrum, so he has quite a few problems that he needs to overcome.
For one, Khai thinks that he can't mourn, he can't feel sympathy, and that he can't be in love. His mother, however, is resolved to help her son, and to do this, she takes a trip to Vietnam to find him a bride. Esme, as we come to meet her, is a fairly young lady doing everything in her power to provide for her daughter.
Financial Issues
Esme works as a maid, but that isn't a high-paying job, so problems are copious. As she is working her job, though, the mother of Khai comes by her and is in awe at how beautiful she is. Esme is given an offer to go with her to the US so that she can meet Khai, spend time with him, and if they like each other, eventually get married.
Chance of a Lifetime
However, if they don't like each other, Esme will be forced to go back. Knowing that this is the chance of a lifetime, Esme accepts. As she and Khai get to spending time, they come to terms with the problems that the other has, but also the problems that they have. The reader can't help but just want and root for Esme and Khai to make it together, fall in love, and get married.
---
Forbidden Hearts Series
Alisha Rai is an amazing writer whose works in our time are beloved by her ardent fans. The 2017 novel Hate to Want You, the first of Alisha's Forbidden Hearts series, is often recognized as Rai's best work, yet. Let's now proceed with our best contemporary romance books review.
Characters
We first meet John Chandler and Sam Oka. The two had gone through many things together and eventually found themselves opening a chain of grocery stores called C & O, from their last names. Sam's and John's children and even grandkids were raised together and they were always a sight to behold.
Nicholas Chandler and Olivia Kane were friends initially, though they soon fell in love with each other. However, Nicholas' mom and the dad of Olivia died in a car accident and that tore them apart. The families shunned each other and they were forbidden from mingling.
Against the Wishes
Olivia and Nicholas, however, could not bear to just let each other go, but also can't go against their families' wishes. They made a deal. Once a year, on the birthday of Olivia, they would meet up – wherever that may be, since Olivia was a bit of a wanderer – and enjoy the passion and the ferocity of their yearning.
This year, though, Olivia did not make any arrangement with Nicholas, so he thought that it had come to is uneventful end. And then he sees that Olivia has come back home. Will the two of them finally stand their ground and embrace their love or will they finally give up?
---
Standalone Novel
Christina Lauren, the amalgamation of Christina Hobbs and Lauren Billings, has yet to publish a less than satisfactory novel. The 2019 standalone novel named The Unhoneymooners is perhaps the best that the duo has come up with yet, and we think it rightfully belongs on our list of the best contemporary romance books.
Twin Sisters
Olive and Ami are twin sisters, though their streak of luck has hardly been the same. Ami was pretty much always luckier and she is even getting married pretty soon, while Olive has just recently had to move in back to their parents' home because she was fired. Olive never held a grudge, however, and is delighted that her sister has found someone, namely Dane, to love her as much as she loves him.
Whole Other Story
Olive doesn't think all that much of Dane, but she likes him enough to respect him. His brother Ethan, however, is a whole other story. The two of them have considered the other as their nemesis for as long as they've known each other.
Nonetheless, Olive just has to put up with Ethan for a little while after which she'll be free to go to her job interview and get her life back on track. When everyone else gets food poisoning, however, Ami and Dane offer their honeymoon trip to Olive and Ethan since they don't want it to go to waste.
Little Lie
Ethan and Olive accept since it's not every day that you get to go to Maui and they will just avoid the other for the ten days that it lasts. However, when Olive comes by her to-be boss, she is forced to lie that Ethan is her spouse.
As the two are forced to mingle with each other, they have two choices: come around to each other and see that the other isn't all that bad or, the likelier option, be at each other's throats for the length of the honeymoon.
---
The Sunshine Sisters Series
New York Times bestselling novelist Jennifer Probst is a singularly capable author. Her Love on Beach Avenue, released in 2020, is even regarded as her best work, which is why we will be taking a look at it.
Main Protagonists
Avery Sunshine and her two sisters live in Cape May. The three of them started their very own wedding planning company called Sunshine Bridal. Avery adores her job and she loves the fact that she makes the wedding dreams of girls come true for a living.
As it turns out, Avery is asked by her college friend Ally to plan her wedding. Avery is more than happy to do the job, but she is going to have to work together with Ally's brother Carter during the whole process. The two of them don't like each other, but they want to make Ally happy, so they're willing to swallow their pride.
Unbearable Tension
We see that Ally and Carter had been through much in their life, so Carter has always been a bit overprotective of his little sister. In terms of Avery, Carter remembers her as a vibrant and feisty girl from college and despite their clashes, he did like her.
As the two begin butting heads, we see that they have more in common than they would ever admit to. When the tension between them gets unbearable, Carter and Avery try and find things to cling on to so that they can justify their dislike of the other, but then they find out that they might actually like each other.
---
Cocktail Series
Amazing novelist Alice Clayton is from the USA. Clayton's works have garnered her a loyal fan base who cannot wait for her next bestseller. One of her most loved works is the 2012 novel Wallbanger. We have more than enough reason to consider is one of the best contemporary romance books and we will explain why.
Caroline
Caroline has just landed herself a great job as an interior designer working for a great firm. She is given an apartment to stay in by the firm's boss, though she has yet to make his acquaintance. The apartment is dazzling and stunning, but when it comes time to sleep, she can't close an eye.
Her walls are being banged, her picture frames are falling down, and worst of all she can't sleep. This repeats a few nights more and Caroline comes to the conclusion that it's her neighbor having sex. She also finds out that there are three women that come around for coital satisfaction.
Wallbanger Himself
Caroline gives each of them a name based on certain things they are known to do during sex and this goes on for a while. When Caroline has had enough, she storms in and gives her neighbor, wallbanger, a piece of her mind.
Mr. Wallbanger has definitely taken notice of how Caroline looks, being that she came in a very attractive nightgown, but he does take a bit offense that she kind of ruined the mood. Nonetheless, Caroline is soon at a party to meet her boss, her colleagues, and her bosses' friends, when she makes the acquaintance of wallbanger, himself.
Hard Decision
It doesn't take long at all for the two of them to become friendlier and then go beyond even this friendliness. Soon, they are faced with the decision to either remain friends or busy themselves with banging some walls.
---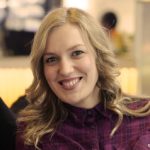 Alissa is an avid reader, blogger, and wannabe writer. (She's a much better cook than a writer actually). Alissa is married, has one human, one feline, and two canine kids. She always looks a mess and never meets a deadline.