---
Best Forbidden Romance Books
---
Taboo
Humans love to do wrong things. When we say wrong things, we don't mean the cardinal sins, of course, though they are no less subject to the transgression-based, whimsical nature of man. Man has a need to transgress any and all taboos that are put in front of him.
Transgression
The great Georges Bataille, in his book Eroticism, notes that transgression doesn't go against the taboo, but affirms and transcends it. Of course, there is a lot more finesse and insight in the book, but that is a point that is worth extracting and mentioning here. Knowing this, we can now continue with our list of the best forbidden romance books.
---
Amusing
Brittainy C. Cherry is a brilliant writer and her amusing works always leave us musing their meaning and implications. One of our favorites of Cherry's is the 2014 novel Loving Mr. Daniels.
Ashlyn
Ashlyn is currently a nineteen-year-old, very, very pretty, and a lovable person. Ashlyn isn't at college yet, though she should be. When she was young, Ashlyn was forced out of school because of some health issues, so she lost a year.
We first meet Ashlyn as she is being sent to reside with her father, whom she doesn't exactly know, and graduate from high school there. She's not happy about something like that, but she's forced to comply with her mother's wishes.
Daniel
While traveling to her dad's place, she meets a man named Daniel with whom she shares her affection for Shakespeare. Daniel wastes no time and invites Ashlyn to a club to listen to his gig.
Ashlyn found this encounter with Daniel as something relaxing and uplifting because for a while she wasn't stressing. She accepts and then leaves to get to where she was going. Ashlyn is more than perplexed and hurt to see that her father has another family here and the implications sting.
Bit of a Complication
She tries to go to the club soon, but collapses because of her forlorn situation and Daniel rushes to her aid. They have a nice moment here and kiss, though it is tinged with sadness. They go on with their interactions here and there.
Ashlyn finds Daniel very much helpful, like a beacon of hope. However, when she begins her senior year, she learns that one of her teachers is actually Daniel. Ashlyn assumes that they've made a big mistake and that it'll fall over their heads, but why would it be a mistake when she can't stop thinking about him and he's the only one that makes her feel happy?
---
Standalone Novel
Penelope Ward is a Boston native and a terrific novelist. Her work titled Stepbrother Dearest was released in 2014 and is one we think belongs on any list of the best forbidden romance books.
Greta and Elec
Greta and Elec are stepsiblings. It is the dad of Elec and the mom of Greta that married. Most of the time, Elec is with his mother, but was sent away for a year to live with his dad. As the two first met, we see that Elec is an archetypal teenager, brooding and subject to mood swings.
Greta, though just wants to have him as a friend because he's older and thus cool in her eyes. When Elec does give in and they get closer it is cut short because Elec needs to leave soon to care for his sick mother. They didn't let their final night together go to waste, though, and their embrace was a blazing one.
Moved On
Years in the future, however, they have a chance to meet again. However, in the meantime, it seems that Elec has moved on. He has a girlfriend named Chelsea, though Greta hasn't forgotten their time together and especially their last night.
When Elec and Greta do see each other again their hearts thump like thunder. They are both troubled and have no idea what to do seeing as Elec has a girlfriend, but his heart yearns for Greta, and Greta can't live knowing that Elec has found another. Should they go to the burning temptation of sin or to the muted acceptance of it and move on?
---
Lochan and Maya
Tabitha Victoria Anne Suzuma is a Londoner, but even more a brilliant writer. Book number five that Tabitha ever published was Forbidden and it is the one we will be focusing on.
Lochan and Maya Whitely are the protagonists of Forbidden. The two live in a home that is derelict, to say the least. Father dearest left a long time ago, mother kindest is an alcoholic, and they are left to care for their younger siblings. As the two were forced to take charge, the roles they assumed sent them whirling into a world that was not to be theirs.
Falling in Love
The two adapted to trusting and loving each other so much that they fell in love with each other and they couldn't do anything against the power of their hearts. It is a taboo, of course, but one that didn't come out of their wanton or gratuitous will, but of necessity and weakness of the soul.
Parental Figures
As we get to know both Lochan and Maya and see how great they are with their other siblings, we see that the roles they took upon themselves – those of parental figures – were ones that children like them should never have needed to. If the two of them found each other in the ferocity of the world, the barrenness of their home, and fell in love, who are we to say that theirs is a terrible love, a mistake, or a flaw?
---
Indispensable
Leah Raeder is an amazing writer that was born in the year of 1982. The works of Raeder never cease with how astonishing and satisfying they are and the 2014 tale named Unteachable is no exception. In fact, it is a work we think is indispensable to anyone trying to find the best forbidden romance books.
Maise O'Malley
Maise O'Malley turned eighteen only a little while ago. It is summer, so Maise knows that it's her last summer before graduating from high school and then it's only one more until she is off to college. As such, Maise has a couple of things she wants to accomplish: keep her grades up for college, keep everything in place, and help her mom with rehabilitation.
Maise has had a lot on her mind in the last period, so going to a carnival isn't a bad idea. At the carnival, she meets a guy called Evan Wilke, whom she likes instantly. The two click immediately and Evan being older only heightens the attraction for Maise, which culminates in their one-night stand.
Summer is Over
Maise has had similar flings before, but she's never felt something like this for the previous men. Knowing what it could lead to, Maise tries to stay away and let her feelings die out by themselves.
When the summer ends and school begins, Maise is happy to be taking her Film Studies class, but then the professor waltzes in and wouldn't you know it, it's Evan. Maise had been trying to keep him off of her mind – not too much success –, but now that he's right there in front of her, she can't stop her yearnings.
Risk Worth Taking
The two of them can't keep out of the other's embrace for long and soon they're sneaking around. Maise and Evan know what could happen: Evan fired and his name besmirched, while Maise would be reprimanded, expelled, and a domino effect of bad things would ensue. Yet, they don't want to stop at all.
---
Priest Series
The ex-librarian and current USA Today bestselling authoress Sierra Simone always writes superb stories. Her 2015 novel Priest, the first of the Priest series, is a genuinely great read and one that we recommend in our best forbidden romance books review.
Father Sullivan
Tyler, or more formally recognized as Father Sullivan, has not had an easy life. When still fairly young, Tyler's sister was abused and violated by a man of the church. The young girl was so distressed and afraid of the backlash that she decides to kill herself, sending her family into a whirlwind of distraught emotions and pain.
Then, with time, Tyler came out to his parents and told them of his desire to become a priest. His mom and dad refused to communicate for half a year and didn't even honor his ordination with their presence. Tyler had chosen the priest life because he wanted to become a better man, not one focused on vengeance and sorrow, but on love.
Poppy Danworth
On the other hand, we have Poppy Danworth. Poppy, having graduated summa cum laude from college, was anticipating an easier life to follow. She was expected to be a rich man's wife, raise a rich man's kids, and to live a rich life, but that's not her style exactly.
Poppy high-tailed it out of her boring, uninteresting life, and found herself on a more fascinating path, though perilous. As things get more and more twisted, she finds herself in a confession booth with Tyler on the other side.
Temptation
When she starts counting down the things she has down that are wrong, that have hurt others, or that she thinks weren't expected of her, Tyler observes that temptation has found him. He begins sweating in his mantle and soon, they are at each other with a lecherous, erotic, and perverted fierceness that one has to read it twice to believe what's happening.
---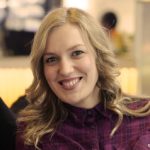 Alissa is an avid reader, blogger, and wannabe writer. (She's a much better cook than a writer actually). Alissa is married, has one human, one feline, and two canine kids. She always looks a mess and never meets a deadline.