---
Best MMA Romance Books
---
Mighty Warriors
MMA, meaning Mixed Martial Arts, represents a form of combat where most martial arts forms are utilized. It is not a no-holds-barred match, of course, but on that is regulated and has rules. The appeal for Mixed Martial Arts perhaps comes from the appeal for the mighty men that fought and did battle in the coliseum's arena. They were men built from bloodshed, the need to survive, and they had bodies that were a marvel to see.
Alpha Males
Of course, today Mixed Martial Arts combat doesn't entail murdering people and even less so wild, large animals. The appeal today stems from the fact that MMA fighters are historically known for being alpha males, often possessive, and those bodies aren't chopped liver, either. With that said, we can now give our list of the best MMA romance books.
---
Worth the Fight Series
Michele Mannon is a wonderful authoress whose works are always there to amaze and satisfy us. For a writer that began her career in 2011, Michele has been busy. Our favorite novel of hers is the 2013 book Knock Out, which is the first of the Worth the Fight series.
Logan Rettino
Logan Rettino did not expect that her life would take a turn like this. Her boyfriend dumped her on live television, she had to segue from being a ballerina to an MMA ring girl, and is now working her butt off to entice the crowd during the fights.
The salary, however, is pretty nice, and she's using it to pave her own road. She was even guaranteed a backstage bonus if she succeeds in persuading a talented welterweight fighter to on with his career and not retire. As such, Logan is dead-set on collecting that check.
Keane O'Shea
On the other hand, Keane O'Shea, the welterweight fight at hand, seems to be infallible when in the cage. He was once in the Marine Corps., but now fights in MMA bouts with a mercilessness that can't be imitated.
When Logan begins to try and convince him to not retire, he can't deny that he is attracted to the ballerina's beautiful looks, but his mind is set. Nonetheless, he can't keep his mind off of the thought of Logan. The two have an easy entrance into their romance, though their stay is one marked by ferocity, an attempt to become better, but also a fear for each other.
Terrific Story
But, when they do get together, the poise and elegance of the ballerina clashes with the brutality and unrestrained power of the fighter and gives us a terrific story. Knock Out definitely belongs on our list of the best MMA romance books.
---
MMA Fighter Series
Vi Keeland is a New York native and a superb novelist whom we admire very much. Her 2013 publication of Worth the Fight is a story that we can't not recommend. Worth the Fight is also the first novel in the three-book MMA Fighter series. You can also find Keeland's name on our list of the awesome new romance novels. Make sure to check it out.
Elle and William
Elle, one of our protagonists, has been with William for some time now. William is also her associate, but with how mundane and monotone their romance has become, Elle finds it unbearable. William doesn't stimulate her in any way, shape, or form. For nearly three years, William failed to interest her really, so that was that.
Of course, Elle had an okay life besides William. She works a job she liked a lot and has a nice apartment, but something seems to be missing. When she comes by popular MMA fighter Nico Hunter, that something is no longer missing.
Disbelief
As Nico sauntered into her office as just another client would, Elle found herself breathless and in disbelief at what she was feeling. Nico, on the other hand, shared the same sentiments, but his demons from his past do not stop hurting him. Nico had committed something very bad, something that he will never forgive himself for, and something that will follow him to the grave.
As they start talking, interacting, seeing each other, and having more and more frequent encounters, we see that they're quite similar. One similarity is the fierce attraction they feel and that they're going to act on very soon. It's sure to be a knockout.
---
Redemption Series
Without a doubt, Sarah Castille is one of the best and most inventive writers in the MMA romance genre. Her 2013 release of Against the Ropes shows just that and has landed her on our list of the best MMA romance books. Against the Ropes is also the first of the five-novel series Redemption.
Makayla
Makayla is the main character of Against the Ropes. A number of things happened to land Makayla as an EMT for an unsanctioned club of fights, which doesn't bode well for Makayla. For one, Makayla has trouble with seeing violence and anger, as she can be quite easily subjected to vomiting.
However, there is no one like her at her job and this job, in particular, pays a lot. Makayla wants to pay off her student loans as soon as possible, so she's resolved to make it work. The fact that the owner, a man named Torment, attracts Makayla so is an added bonus.
Max
Torment's real name is, however, Max. He isn't an around the clocks fight promoter, though he is exceedingly rich. Makayla isn't used to being around such wealth, but she isn't out of place.
Sure, she can't enjoy that kind of food, nor can she enjoy the people of the high-society that Max associates himself with, but she does like Max and does enjoy him. It's not all great, however, since Max can be quite possessive, overbearing, and their intimate time can be a bit too erotic for Makayla's taste.
Drawn Towards
Nonetheless, she feels drawn towards Max or Torment, and in spite of the torments that she does inevitably feel, still goes on trying to make it work with him. It is a testament to what true, unabashed, unwavering love. This is a genuinely touching story that we recommend wholeheartedly.
---
Fighting Series
The NYT bestselling writer named J. B. Salsbury is one terrific writer. She resides in Phoenix, Arizona, with her family, and puts out brilliant novels quite often. The 2013 novel Fighting for Flight is the first in the Fighting series and one we feel is worth picking up in our best MMA romance books review.
Raven Morreti
Raven Morreti was brought up knowing that her father was a well-known, nefarious, and notorious pimp in Las Vegas. She always felt like an outsider, what with her father's job, and her mom being a prostitute.
When she finally gets away from her dad and mom and finds a normal, ordinary job as a mechanic, Raven is more than happy to live life like this: cool, steady, and never hurrying with anything. And, then into the picture steps Ultimate Fighting League fighter Jonah Slade and turns her world topsy-turvy.
Priorities
Jonah, himself, only has a little while to go before getting his long-awaited knock at his promotion's title. He is resolved to not let his concentration move from the belt and to go on training until he has it around his waist.
In the cage, he has not been bested once, and he doesn't intend to lose his undefeated record soon. However, it only takes one look at Raven to breathe a new life into him. While he is known as being a tough and rough guy, Raven's power over his heart is too much, and he submits to her tender, sweet ways.
Out of the Blue
Then, out of the blue, both of their worlds are changed irrevocably as Raven's father has caught up to her and he has some intentions that are nothing less than wicked. Both Raven and Jonah have choices to make and these choices will define their life together or their lives separately.
---
Fighting for Love Series
Gina L. Maxwell is a resident of the upper portions of the Midwest. Maxwell's work is one that always inspires and slakes our thirst for action-packed, engaging storytelling, and the 2012 publication of Seducing Cinderella is no different. The novel is also the first in the Fighting for Love series.
Lucie and Reid
The protagonist, Lucie, works as a physical therapist. Her heart goes out to a certain doctor with whom she has frequently worked with, but he doesn't seem to boast the same feelings. Then, like a godsend, an MMA fighter named Reid steps into Lucie's life.
Reid needs her as a physical therapist as he is going through some injuries and wants to get them sorted out and get his title back. The two strike out a deal: Lucie gets him all well and done for his fight, while Reid does his magic and makes her a seductress per excellence. But, then again, things are never quite as simple as we would like them to be.
Unmistakable Attraction
What we soon learn is that Reid is the best friend of Lucie's elder brother, but Lucie has never looked at him in the romantic light. To honor their deal, Reid moves into Lucie's place for a while so that they can get each other for their matches: Reid for the belt, Lucie for the doctor's heart.
However, when they begin spending more and more time with each other, they can only go on for so long before giving in to the indomitable, unmistakable attraction they both feel. Reid, then, makes a decision to claim not just the title, but the love of Lucie, too. And, Reid always gets what he wants.
---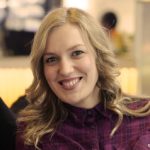 Alissa is an avid reader, blogger, and wannabe writer. (She's a much better cook than a writer actually). Alissa is married, has one human, one feline, and two canine kids. She always looks a mess and never meets a deadline.