---
Best Rockstar Romance Books
---
Ultimate Lifestyle
Rockstars are the people that we looked to when we thought of famous people for a long time. After all, not many other people could garner concerts of tens of thousands of people, but rockstars did that with ease. They portrayed a lifestyle that was very appealing and one that pulled the average Joe or Jane and fantasies abounded because of this.
Of course, there's always something attention-grabbing about people that can write songs for you and rockstars certainly did write a lot of love songs. With that said, though, we will now proceed with our best rockstar romance books review.
---
Stage Dive Series
Australian novelist Kylie Scott is a wizard with the quill. Her 2013 novel named Lick is one that we could not get out of our system for weeks after reading it. Lick is also book number one in the four-novel series named Stage Dive.
Evelyn Thomas
Evelyn Thomas is Lick's protagonist. Evelyn has been waiting for her twenty-first birthday party since she turned twenty. Now, she has her friends with her, they're out in Las Vegas, Nevada, and they are getting hammered.
However, when the booze had become too much for Evelyn, she had either fainted or just fell asleep. Nonetheless, she's in a toilet right now, and next to her is a tattooed man whom she can't, for the life of her, remember. Her hand is also showing a ring with one great, shining diamond that wasn't there the night before.
Quite a Complication
The covered-in-tattoos lad explains to Evelyn what happened and she learns that the ring on her finger was given to her for the marriage that soon followed. Evelyn's first thought is to get an annulment, but then again… Evelyn knows that she has never been one to loosen up like that. She was a bookworm at school, always studying, never having time for a boyfriend, but this guy isn't all that bad. She remembers that the tattooed chap is named David Ferris, a guitarist in a well-known band.
Annulment
David was under the impression that Evelyn and his marriage last night was a genuine one, not one that would be annulled in a day or two. He thought that Evelyn really did like him for him, not just because of his position in the band. As bitterly as they might taste, David does say the words that he'll get an annulment if that's what Evelyn wants. But is that what Evelyn really wants?
---
Storm Series
Hull, East Yorkshire native novelist Samantha Towle has always followed through with her brilliantly written tales. One of our personal favorites is none other than 2012's The Mighty Storm. The Mighty Storm is the first of the Storm series, too.
Trudy and Jake
Trudy Bennett and Jake Wethers were very close when they were in their initial teenage years. They liked each other a lot – in fact, they were each other's first flame –, but it all ended when Jake had to move to the United States. Years upon years later, Trudy is a columnist for a well-known magazine, has a decent lifestyle, and a boyfriend called Will.
At the moment, she has a chance to land the interview of a lifetime with The Mighty Storm's lead singer. She knows him well, too, though they haven't talked in more than a decade. Jake Wethers, her first love, was in a band.
Yearning
Jake had lost one of his buddies and went into a bit of a dark place; he even ended up in rehab. The time in rehab isn't something that Trudy glosses over in the interview, but asks all the hard questions.
After finishing up, Jake asks Trudy out to dinner and she can't say no knowing that she hasn't forgotten him after all these years and neither has he. She does and her heart can't stop yearning after that, but she has to move on. One can imagine how surprised Trudy was when she gets asked by her boss to accompany Jake and his band on tour while writing his bio.
Hard Choices
Trudy knows how bad she wants him, she knows what going on tour would mean for her and Will, and what it would mean for her life. But, she also knows what it would mean for her first love and the confusion of it all cuts her deep. Seize the chance that was taken from her or benumb herself and move on? Truly, The Mighty Storm is one of the best rockstar romance books.
---
Thoughtless Series
C. Stephens is a great, remarkable writer from the USA and one that never disappoints with her stories. The 2009 novel Thoughtless is one that we picked for our list today, so let's jump into it straight away.
Kierra and Denny
Kierra and Denny have been going strong for two years now. They loved each other so much that they moved together when Denny got an internship in Seattle. Kierra applied for a scholarship at a University and they took leave of their hometown. As the two of them don't know the city, they stay with Denny's old pal from a high school semester named Kellan.
When Kierra and Kellan are left alone, it's a little awkward. Kierra has always been anxious, but with how hot Kellan is, the effect is doubled. Kellan didn't waste time with casting a fanciful eye on Kierra, though she is his friend's girlfriend.
Easy Pickings
Kellan had grown accustomed to having whichever girl he might want and with great ease. However, Kierra is distinctly different from the girls that Kellan was used to so he is doubly as interested in her. Despite the sinfulness of it all, Kellan wants Kierra and with time she reciprocates these same feelings.
Being in a band, Kellan portrays his artistic personality with charm, but though it's attractive and appealing, Kierra has no clue of what to do. She doesn't want to hurt Denny, but her heart jumps and flutters when she's with Kellan.
Best of Both Worlds
If Kierra could, she would be more than happy to have the best of both worlds, but as it turns out, things are never really perfect and never really go our way. She has to make a choice and so does the reader. We hope that the reader now understands why we think that Thoughtless is one of the best rockstar romance books.
---
Sinners on Tour Series
Olivia Cunning is without a doubt one of the best rockstar romance writers out there. She was born in 1973, but her works are genuinely timeless. The 2010 book Backstage Pass, the first of the Sinners on Tour series.
Myrna Thornhart
Myrna Thornhart is our protagonist and Myrna is a remarkable professor. Her subject of teaching is human sexuality. She, herself, is divorced, but moved on quite easily after the failure of her and her ex's marriage. Myrna gets to go to a lot of conventions and conferences, seeing as her position at her university is a lofty one, but this one is even more special.
In the hotel's restaurant, she catches a glimpse of a guitarist who plays in the band that she adores: Brian, of the Sinners. Myrna makes the first move and soon enough her erotic side has thought of a number of fantasies and yearnings for Brian, here.
Amazing Passion
The two get drunk and spend the night together, with brilliant passion exploding between them. They don't stop, though it was what Myrna had expected, after just that night. In fact, they are building a slow, but sure infatuation with each other.
Brian, who is used to girls throwing themselves at him and having girls want him more than anything, finds himself constantly thinking about Myrna. He hasn't the slightest clue of how to get Myrna to b with him, but little does he know Myrna might want the same thing as him.
---
Runaway Train Series
Katie Ashley was born and raised in Atlanta, Georgia, United States of America. Her 2013 novel Music of the Heart, the first of the five-book series Runaway Train, is our final pick for the list of the best rockstar romance books.
Abby Renard
The main character of Music of the Heart is none other than Abby Renard. Abby, for the better part of her youth years, has had one thing in mind: she wants to become a member of the band that her brothers are a part of.
Abby's brothers have a summer tour that is going strong, but Abby wants to just try and see whether she' cut out for the job or it's just wishful thinking. For this reason, Abby is getting ready to join them on the tour bus, when she realizes that she's in the wrong one completely.
Runaway Train
Jake Slater, the Runaway Train's lead singer, finds Abby in his own bed and thinks she's just one of his many, many groupies. It doesn't take long for Abby to piece things together and to get to the bottom of the situation.
For good measure, Abby even hits the womanizer. Nonetheless, Jake gives her a challenge: he is sure that Abby would not endure just one week on his bus, which Abby refutes by accepting the challenge. However, when Jake begins having trouble in his own life, Abby doesn't think twice before helping him out.
Coming to an End
Soon, though, the week has come to its eventful end, but they both don't want it to end. What this means for both of them, we can't say, but the reader can rest assured that both of their lives are going to change, though whether for the better or the worse, we can't spoil all the fun.
---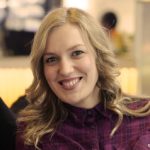 Alissa is an avid reader, blogger, and wannabe writer. (She's a much better cook than a writer actually). Alissa is married, has one human, one feline, and two canine kids. She always looks a mess and never meets a deadline.