From California to New York City
Tessa Bailey is a New York Times Bestselling author who lives on Long Island, New York. Her novels can usually be classified as romance novels, and you are guaranteed to get a happy ending with the best Tessa Bailey books. Tessa was born in Carlsbad, California, but she was determined to make her way to the east coast as soon as she could.
The day after she graduated high school, she packed up her meager belongings and drove as fast as she could to New York City, where she began waitressing at her uncle's pub in Manhattan. She worked at the pub while she attended Pace University, where she studied English. Upon graduation from the university, she was determined to be a journalist, but fate had another idea.
Born to Write Romance
Writing romance novels had always held her attention, and it was no different now that she had a degree. She published her first novel in 2013 and has gone on to publish almost 70 books since then. Here we will narrow that Tessa Bailey book list down so you can see the ten most popular Tessa Bailey books.
---
Best Tessa Bailey Books
---
Two Sisters
In one of the best series from Tessa Bailey, we meet the Bellinger sisters: Piper and Hannah. There are only two books in this series (so far!), and these Tessa Bailey books in order are It Happened One Summer and Hook, Line, and Sinker, which is one of Tessa Bailey's latest novels. In the first book, we follow the story of Piper: the wild sister whose main focus is fashion and partying.
Piper and Brendan
After a crazy night that ends with Piper in jail, her stepfather finally decides that he has had enough stress from these two girls that came with his new marriage. He decides to send both Piper and Hannah to Washington to run their late father's bar. Luckily, she is able to find a little entertainment in the shabby small town in the form of Brendan.
Brendan is a sea captain, and he is unimpressed with Piper's city ways, which makes Piper even more determined to do well while she is there. Even though the two are complete opposites, neither one can deny the attraction that is between them. As the two start growing closer, Piper begins to question what it is she truly wants out of life.
Hannah and Fox
The second book follows Piper's sister Hannah as her friendship with Fox begins to blur into something else. She knows from their friendship that Fox is a ladies' man, and she initially is not interested in him as anything more than a friend. However, when she needs to crash on his couch, Fox realizes that he has fallen for her. The only problem is that she needs his help to get another man's attention. Hopefully, he will be able to show her that he is serious about her.
---
Fix Her Up
The books in this series are some of the best books by Tessa Bailey, and it is easy to see why. In the first book, Fix Her Up, we meet Georgette, who has never been taken seriously by her family. Her entire family works in home renovation, and Georgette decided she wanted to be a party planner, which led to disappointed parents.
With this being the case, she decides to strike out on her own, determined to make a name for herself. When her best friend's brother has a career-ending injury and comes back home, Georgette convinces him that they should pretend to be dating. Let's face it: those types of plans never work out quite the way they are meant to.
Love Her or Lose Her
The second book in the series is called Love Her or Lose Her and is considered to be one of the best novels by Tessa Bailey. Rosie has discovered that her high-school sweetheart husband just is not the same man that she fell in love with. She forces a marriage boot camp on him and is surprised when he is entirely on board with her idea. She is even more surprised when he takes the reins and points out how their fractured relationship is not entirely his fault. Secrets come out, but can their marriage survive them?
Tools of Engagement
The last book in the series, Tools of Engagement, tells the story of Bethany and her perfect life. Seriously, everything about her life is perfect. Except for her love life. When she gets invited to a home renovation competition, the only person she can find to help her is the new guy in town. There's no denying that Wes is handsome, and it is not long before the sparks are flying. But does Wes fit into the rest of her perfect life?
---
A Christmas Romance
This top novel from Tessa Bailey is often considered her version of a Christmas romance. The story circles around Stella, who is not afraid to admit that she is not a fan of the Christmas season. She is standing outside of a department store, admiring (or rather, looking upon with disgust) the Christmas decorations in the window when a man stops and asks her what she thinks about them.
A truthful woman, Stella tells him that it is her opinion that the decorations are just plain awful. Of course, her luck would be that he is the store's manager Aiden. Aiden, however, appreciates her honesty and asks her what she would do to improve the decorations. This exchange eventually ends with Aiden offering Stella a job at his store, and she simply cannot refuse, mainly because that means she will get to work daily with Aiden.
Another Steamy Romance
This story includes a stereotypical grumpy character falling for a bright and "fun" character, but there is an exciting twist that it is the female that is the grumpy character. As is always the case with one of the best Tessa Bailey books, this book is full of steamy scenes, so it is not meant for those who are easily embarrassed. Window Shopping is a feel-good story with a Christmas theme; a nice, easy read when you are looking for something quick and light-hearted.
---
An Interrupted Vacation
This best-selling Tessa Bailey book is told from the points of view of Taylor and Myles. Taylor has come to vacation on Cape Cod with her mourning brother. Her brother is a panda caretaker, and his favorite panda has just died. Taylor hopes that a long vacation will cheer him up a little, but she was not planning on finding a dead body in their vacation house!
Taylor is a self-proclaimed true crime podcast fanatic and is sure that she can help solve this crime. However, when handsome bounty hunter Myles shows up, he tells her in no uncertain terms that she will only be in his way. He is a professional who does not need help. Of course, the two eventually end up working together, and the sparks that flew when they first met soon become a full-fledged flame.
Suspense and Romance
Their relationship is held in suspense throughout most of the book, with the two of them getting interrupted every time they are close to getting to know each other better, but it only adds to the story. This book is different from the other best Tessa Bailey books by the fact that the readers also get to see what is inside Myles's head, as the other point of view is his. It is a nice switch to see how the man in the situation is feeling about and thinking about his love interest.
---
Police Officers vs. Criminals
This series by Tessa Bailey is considered one of her best series. There are five books in this series, each one full of the naught romance that we all have come to love and expect from one of the best books from Tessa Bailey. Protecting What's His is the first book of this series, which follows criminal Ginger, who steals $50,000 and makes a run for it. She takes her sister with her and heads to Chicago, where she is sure no one will suspect a thing. Little did she know that they would be living right next to a cute police officer.
His Risk to Take is the second book in the series. In this book, we switch to follow the story of NYPD officer Troy and a beautiful pool hustler named Ruby. However, things become complicated when Troy discovers Ruby's past link to a case he has been working on. The third book of this series is called Office Off Limits. In this story, Daniel is learning negotiation skills from his NYPD mentor when he meets a beautiful kindergarten teacher. Unfortunately for him, he did not realize that her dad was his mentor.
Closing out the Series
The last two books of the series follow the same theme: handsome and strong police officers falling for women who should be off-limits. Maybe that is what makes them so intriguing.
---
Two Novels
This series by Tessa Bailey contains four different books and is well-loved by all Tessa Bailey fans. The first book, Getaway Girl, tells the story of Addison. While attending her cousin's wedding, Addison finds herself the getaway driver for the groom after her cousin leaves him at the altar. This groom also happens to be the mayor of the city, and the affair that follows causes quite a stir among the public. Actually, it just might cost Elijah his upcoming election.
According to Tessa Bailey reviews, Runaway Girl is the best-rated Tessa Bailey novel available. It is the second book of the series and follows a similar theme as the first book. Naomi has also left her husband at the altar, but this time we get to see it from the runaway bride's point of view. Will Naomi try to win back her jilted fiance, or will she give the new guy a chance?
Two Novellas
Renaissance Man is a short story about a man who has been rangled into a jousting contest for the hand of a beautiful maiden at the Renaissance Faire. Will his bravery earn him his reward? The last book of the series is also a short story, this time about Birdie and the starting linebacker of the football team. The two have found themselves locked in a basement together during a frat party. Will these two opposites find something in common?
---
Two Broken Hearts
In one of the new books by Tessa Bailey, we follow the story of two people with fiery personalities and recent heartbreaks. Willa has just gone through a messy breakup and subsequently headed to Dublin, Ireland to get over it. Shane has just lost his father, been forced out of the racing circuit he had been training for and is now responsible for his mom and his little sister.
His goal is to sell his dad's inn and get right back to racing. However, he is thrown off and intrigued by the loud-mouthed American girl who has taken out a room in his family's inn. He thought he knew exactly what he wanted out of his life until Willa showed up and worked her sarcastic charm on him.
Are They Ready?
Neither of them can deny the feelings that begin to grow for the other one, but neither seem sure if they can get over their pasts or put aside their dreams for this new relationship. Both agree that they want more than a summer fling in the sheets, but neither is quite sure whether they are ready to commit to a relationship. That would involve Willa getting over her recent breakup and Shane putting aside his dreams.
---
A Singing Bunny
The three novels in this series are some of the best novels by Tessa Bailey that you could read. The first book is called Chase Me and is about Roxy, who has dropped out of college and moved to New York City with big dreams of becoming an actress. In the meantime, she makes some spare cash by delivering singing telegrams. Luck would have it that her very first gig is for a handsome and rich Louis. Louis is not entertained by the song or the situation, but he is intrigued by the girl with the gorgeous voice under the bunny costume.
A Student and Her Professor
Need Me is about medical student Honey, who finds herself quite distracted by a new professor. When the two meet at an off-campus party and suddenly find themselves locked in a closet together, they realize that this could be the beginning of something real and steamy.
Blue-Collared Men
The last book of the series, Make Me follows the story of blue-collar Russell, who happens to be in love with an uptown girl named Abby. When Abby begins to catch on to Russell's feelings for her, she begins to realize that maybe a cute blue-collar man is just what she needs in her life.
---
More of Ruby and Troy
Another hot and steamy romance series, brought to you once again by the talented Tessa Bailey. This series contains five separate novels and once again covers the love lives of men in uniforms, much like the Line of Duty series. As a matter of fact, in the first novel of this series, we once again meet Ruby and Troy, who had their very own book in the Line of Duty series. In this novel, Ruby and Troy are together, but when her father comes back into town, she may be forced to choose between her old life and her new one.
And More Officers
Risking It All follows Officer Seraphia and crime boss Bowen. It is a recipe for disaster, but when he cannot help but protect her, she gets a glimpse of his softer side. Up in Smoke, the third novel of the series is about ex-Navy SEALs Connor and authority-hating Erin, who she is surprised to discover can soothe her like no other.
Boiling Point tells the story of con artist Austin and independent investigator Polly. Can she resist his appeal even knowing that he is a con artist? The last book of the series is called Raw Redemption. It is about a disgraced cop named Henrik who suddenly employs the daughter of a local crime boss as an informant against her own father. Can Ailish resist Henrik in the face of danger?
---
Vampires, Fairies, and Humans
Here we have one more set of steamy romances for you to enjoy by the infamous Tessa Bailey. First, we have Reborn Yesterday, the classic story of a vampire and a girl. However, before he can wipe her mind, she reveals a secret that makes him question everything he thinks he knows about the world.
This Time Tomorrow is one of the top-ranked Tessa Bailey novels. It is about a vampire named Roksana, who is supposed to kill the handsome vampire known as Elias. It is easier said than done, especially considering the memories of a magical night long past. Today Tomorrow and Always tells the story of an Uber-driving vampire named Tucker who falls for a fairy named Mary. Unfortunately, the two met inside his car when he was hired to take her to her wedding.
There's More!
As mentioned above, Tessa Bailey has plenty of other published works to choose from once you have made your way through this extensive list of Tessa Bailey's best books. Some of the best books by Tessa Bailey include Driven by Fate, Too Close to Call, and Duty and Desire, among many others.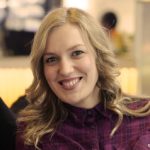 Alissa is an avid reader, blogger, and wannabe writer. (She's a much better cook than a writer actually). Alissa is married, has one human, one feline, and two canine kids. She always looks a mess and never meets a deadline.