Colleen Hoover
Margaret Colleen Fennel, known professionally as Colleen Hoover, was born on the 11th of December, 19179, in Sulphur Springs, Texas, United States of America. Colleen has thus far authored 11 novels and 5 novellas, most works falling into the New Adult or Young Adult genres.
Additionally, Colleen has been frequently featured on the New York Times Best Sellers list.
---
It Ends With Us Book
---
Early Life
Colleen was born in Sulphur Springs, Texas, to father Eddie Fennel and mother VannoyFite. Hoover was raised in Saltillo, Texas, graduating in 1998 from the Saltillo High School. Just two years later, in the year 2000, she married Heath Hoover; the couple has so far had three children, all of which were boys.
Career
Colleen received her degree in Social Work from Texas A&M-Commerce. She took up several different jobs, mostly teaching and social work, prior to starting her writing career fulltime. It was in November of 2011 that Colleen started writing the first of her eleven novels, Slammed. Colleen never intended of publishing the book, though upon receiving words of praise, she thought it might be a good idea.
The novel is famous for utilizing the lyrics of The Avett Brothers throughout its story. In just a little while, no more than a couple of months, Colleen's novel was reviewed by Maryse Black, a book blogger, and received a five-star rating. This prompted the book sales to go through the roof. And just like that Colleen Hoover became the famous author she is today.
Pretty Famous
She has made an appearance on talk-shows like ABC News Nightline, CBS This Morning, and the like. Hoover has also been the recipient of the UtopYA Con Award. With that covered, we can now move onto our book review. This is probably the quintessential Collen Hoover novel. It truly is one of the authoress' best works, and that's saying something. It was published in the year of 2016.
Lily Bloom
The novel's story begins with one of the two main characters, Lily Bloom. Lily is a fairly young girl, freshly having graduated from college. She now lives in Boston, and is, at the present moment, sitting on a rooftop attempting to clear her head after the funeral service of her dad. It is here that she first comes by the neurosurgeon known as Ryle Kincaid.
Can't Stay Away
It doesn't take long for the two of them to hit it off, but it also doesn't long for them to see that they might not be what's best for each other. Ryle, on one hand, seems to be interested only in a temporary affair, just an adventure of sorts, while Lily wants to be in a relationship. Seeing how they're at a crossroads, the two of them split up and that's that. That's that until six months into the future, where they meet once more.
It's a superb thing that Hoover has done with the characters. In only a little while we see how their own dynamics aren't suitable, even though they seem to have perfect chemistry in all other aspects.
Allysa
They meet by chance as Lily offers Allysa, Ryle's sister, a job at her own flower shop. Seeing each other frequently now, the two's interest in each other only multiplies each day, so Ryle actually gives in and tries out the relationship with Lily, in spite of his unwillingness before.
Who Is Lily Inside?
Lily isn't just the run of the mill girl looking for a boyfriend to settle down with, though. She has her own demons, as she's trying to come to terms with the loss of her dad, even though he wasn't the nicest person to her or her mother.
She comes by a journal she'd written when she was only fifteen, and it chronicles a relationship she'd had with a homeless eighteen-year-old named Atlas. Just like that, Lily begins to question whether or not she wants closure from Atlas, too.
Blooming Relationship
Ryle and Lily's relationship, though, seems to be blooming. They look like the perfect couple, but there's more to it all than what meets the eye. One day it happens that Lily and Atlas meet, but there's no spark there, as Lily points out, and the two of them part ways as soon as she assumes that closure has been achieved.
In a few days, on a fairly calm evening, Lily and Ryle get into an argument that ends with Ryle hurting Lily. He snaps out of it and tries to comfort her, which Lily accepts, but we can see that something isn't as it seems. Lily is left baffled at what happened; it doesn't take much for her to see Ryle as her dead dad, and she threatens to leave if that ever repeats.
Déjà vu?
The following day, Ryle has his hand bandaged, while Lily's eye has a bit of a bruise on it. They're at a restaurant when Atlas, out of the blue, comes by and by way of deduction concludes that Ryle has hurt Lily. If you enjoy books like this one, that is not only about a sweet romance, you must read ourarticle about the romance thriller books.
Turmoil is what follows as Lily, urged on by Atlas, comes to see herself as her mother as she was abused once. Ryle, on his own account, has demons, too. For instance, his younger brother died by way of accident with Ryle being at the forefront of it all.
More and More Suspicious
Ryle begins to be all the more suspicious of Lily and Atlas, to the point where he repeatedly hurts Lily. Lily, on the other hand, is pregnant. Having no other recourse, she confides to Allysa and her mother, as Ryle gets ready to leave for England. He stays there for three months, and upon his return learns of the pregnancy.
Wonderful Story
Lily makes the right choice in picking Atlas over Ryle, as the two meet and finally decide to try their hand at a real relationship. The story is markedly harrowing, heart-wrecking, and wonderful. Truly one of the best Colleen Hoover novels. And with this concludes our book review of It Ends with Us. Maybe Someday, Verity, and Hopeless are a few other treats from Hoover which are also superb.
---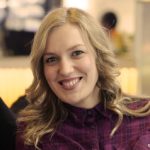 Alissa is an avid reader, blogger, and wannabe writer. (She's a much better cook than a writer actually). Alissa is married, has one human, one feline, and two canine kids. She always looks a mess and never meets a deadline.