---
Best Military Romance Books
---
Exceedingly Powerful
The aspect or fact of the military that is present in romance novels is that of losing one another. When one partner leaves to go to war, it is often with poignancy and with great sadness that the two say goodbye because they know it may very well be the last they ever see of each other.
Until the day that one returns either in a body-bag or in the jovial affirmation of life, the two hold each other in their hearts. As such, we can agree that the military side of romance can be exceedingly powerful, but it can also be quite erotic.
Specific Aspect
Of course, men that go into the military more often than not learn to become resolved, succinct, and dominating. As such, the erotic aspect of the relationship is shaped by that side of the man and the way that the other partner responds to this. Now, with that said, we can proceed with our list of the best military romance books.
---
KGI Series
Texas native Maya Banks was born in August, 1964, and has been publishing novels for quite some time now. Our personal favorite of Banks' fiction in terms of military romance is the novel named The Darkest Hour from 2010. The Darkest Hour is also book number one of the KGI series.
Ethan
Ethan, the protagonist, has hit quite a dry spell as he is dismal and in mourning of his wife still. She perished in an airplane accident one year ago as Ethan was informed. Now, Ethan still hasn't come to terms with that loss, but he's trying. He knows he has to move on, but when he gets a letter saying that Rachel is alive, he is more than just stumped.
Included are pictures of Rachel as she is held captive. The letter goes on to say that Rachel is trapped in Columbia, in a drug cartel. Information regarding the particulars of the cartel's members, whereabouts, shifts, and the like, are all incorporated as Ethan seems to have gotten a second chance with Rachel.
Destination Columbia
Ethan doesn't waste one minute though his questions persist. He requests his brothers and friends in the KGI to help him with the operation and in just a very short while, Ethan and the crew are on route to Columbia. Soon, guns are blazing, the din of gunfire is present, as we learn that Rachel has been on strong drugs for the last year or so and most of her memories are pretty much gone.
There are very few names and scenes that still linger in her mind; Ethan's being one of them. As she is soon helped by Ethan, we learn that both of them seem to be keeping a dark secret beneath the passion that runs through their veins for each other.
---
Standalone Novel
Lucy Score was born and raised in the state of Pennsylvania, United States of America. Score's work has always had the power to excite and amaze us, but the 2015 novel Pretend You're Mine is one that we think is rightfully on our list of the best military romance books.
Harper and Luke
Harper and Luke are the main characters of Pretend You're Mine. Luke, for one, is hailed as a hero in his hometown. He is with the National Guard, is well-respected, loved, and he's also getting ready to go on another mission. On the love side of things, Luke doesn't have a love interest, nor does he think he needs one.
He's good-looking, attractive and if he wants one, he can get one at a moment's whim. His family, however, are incessant with their inquiries about his love life. One day, though, he comes by the sweet, alluring Harper and he has a plan: his military career has taught him the importance of decoys and camouflage, so he will use Harper as a decoy so that his family let up.
Change of Plans
Harper, on the other hand, was sure that she wanted to make changes in her life, but when she and Luke cross paths her plans of changing cities again are put on the backburner.
While Luke only wanted to have someone so that he wouldn't be annoyed anymore, one night spent in the embrace of Harper is enough to completely change his outlook on love and life. Soon, both of their intentions become so trivial that they can't keep each other off of their mind.
---
Flight & Glory Series
Rebecca Yarros is an outstanding writer through and through. The 2014 novel Full Measures is one that we suppose is perhaps the best Yarros has put out, though the series to which it belongs, the Flight & Glory series, is full of brilliant writing.
December Howard
The life of December Howard took a sharp turn once her ears perked up and notified her that there is a knocking – three distinct ones, to be precise – on her door. Being that December has grown accustomed to the customs of the military as her father is in the army, she is familiar with what the knocking at her door signifies.
Her father had departed to do his service for his nation, but she was never going to see him again. The sorrow and anguish she felt as she was making her way towards the rapping is nothing short of horrible, but she had to. She also had to find a way to keep the family together as their world was turned around.
Josh Walker
And then Josh Walker walked into her life. December had been crushing on him in high school, but they had not seen each other since. Now that he's back, the two begin seeing each other more and more frequently. He begins coaching December's little brother and when Josh lays his eyes upon December other than being completely smitten for her, he also feels that she is alone and she needs someone.
All She Needs
As an effort is made by Josh, the pained heart of December is finally warmed up, though the loss of her dad could never be erased. If nothing more, Josh gives her his attention, his embrace, and his love. For now, that's all December needs.
---
SEAL Team 12 Series
Marliss Melton was born in the year of 1966. Marliss is a terrific novelist and a superb storyteller whose works are, in our opinion, woefully underrated. Her 2004 novel Forget Me Not is especially powerful. Forget Me Not is also the first of the eight-book series SEAL Team 12.
Gabe Renault
The life as a SEAL member is not easy at all. For one, their days can have the worst of turns, but so can their whole lives. As a mission goes awry, they are considered as good as dead. However, one of them, Gabe Renault, was abducted, though his memory can't help him deduce why.
His kidnappers questioned him for days on end, but couldn't extract any info. Somehow, he finds a way and escapes with his life and is on his way back home. First, though, he makes his way to the base and finds that he's not hailed as the hero he expected to be. As the so-called procedures get underway, Gabe regrets even coming to the base at all. He should have gone straight to Helen.
Time Flows By
Helen, on the other hand, has been missing him for some time now – years even – and thought him dead. With time, she moved on slowly and now works as a manager while taking care of her kid. And, then she gets the call that Gabe is alive. She finds him in a hospital and is notified that he can't remember anything.
Slow Progress
Helen and Gabe are just happy that they have each other again, but months go by before Gabe makes any progress with his memories. However, piece by piece, he starts to recall parts and these parts are sure to imperil the second chance he's been given at life. As their romance is ignited once more, it is also endangered as Gabe's life is being threatened by someone that wants to keep the past as secret as possible.
---
Troubleshooters Series
Suzanne Brockman resides in the proximity of Boston, Massachusetts, and continually publishes brilliant work of fiction after brilliant work of fiction. In our candid opinion, her best work is the 2000 novel The Unsung Hero and it is also the one we think belongs on our list of the best military romance books.
Main Characters
More than a half-century in the past, one Charles Ashton and one Joe Paoletti were on the same side of World War II. After it ended, they found themselves head over heels for the same girl. Cybele Desjardins was her name and she could only have one of them. The other, sadly, had to go on without her.
Nonetheless, Joe and Charles remained close, bonded, and were best friends for so long. While Joe was unlucky, yet kindhearted and worked as the gardener of the rich, though unenthusiastic Charles, they were still respectful of each other. When Charles was afflicted with cancer and was told he had a few months more left, Joe stayed with his friend.
She Is the One
Kelly, the daughter of Charles, was never really in her father's favor. Nonetheless, she has come back to tend to him. As Joe's nephew, the SEAL lieutenant, Tom Paoletti makes a return following a substantial injury, Kelly is more than intrigued.
She and Tom had been close to getting together nearly twenty years ago, but fate seems to be smiling for them now. For the length of his military career, Tom had been yearning for Kelly knowing that she was the one for him and now after surviving such an affliction, he finally has the chance of a lifetime. However, things are rarely, if ever, so simple.
---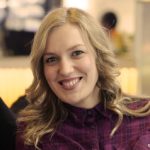 Alissa is an avid reader, blogger, and wannabe writer. (She's a much better cook than a writer actually). Alissa is married, has one human, one feline, and two canine kids. She always looks a mess and never meets a deadline.