Francine Sandra Rivers
Francine Sandra Rivers was born on the 12th of May, 1947, in the United States of America. Francine Rivers is a prolific American writer, primarily of fiction novels involving inspirational Christian romance stories.
Before she found God in 1986, the author mostly wrote historical romances. The most beloved novel of hers is Redeeming Love, while The Last Sin Eater was her book which was adapted as a full-length movie.
---
Redeeming Love Book
---
Early Life
Francine was the daughter of a nurse mother and a police officer father. Ever since she was a kid, Francine had desires to become a writer. Francine acquired her Bachelor of Arts degree in the subjects of English and Journalism from the University of Nevada, Reno. Upon graduation Francine began working as a reporter for a newspaper, primarily spending her time writing human interest stories and obituaries.
The thing that piqued Rivers' interest and inspired her to become a romance novelist was a series of romance books that her mother-in-law sent her. The first manuscript of Francine's was sold and published in the year of 1976, and for the following few years she wrote exclusively historical romance books.
Career
Francine has received quite a few awards for her works. For instance, she is in the Hall of Fame of the Romance Writers of America. She has won the most prestigious award in romance writing four times, the RWA RITA Awards. Other awards include the Holt Medallion, the ECPA Gold Medallion, and the Christy Award. At the present moment, Francine and her spouse Rick Rivers live in northern California. They have three children of their own, and five grandchildren, as well. With that all said, let's proceed with our book review.
One of the Best Ever
Francine Rivers' nearly five-hundred-page novel is undoubtedly among the best inspirational romances ever written, let alone one of Rivers' best novels. The standalone novel's merits are divine and untold. This is a book with the power to change one's life. It was published in the year of 1991, and republished in 1997 with slight edits concerning the intimate times that the characters enjoy. You can also find it in our selection of the best Christian romance books!
Our Honest Thoughts on the Novel
Without a doubt, Redeeming Love book is an extraordinary, engrossing novels, whose grip, once it has taken hold of you, never quite let you go. The superb novel is at once touching, compelling, heartrending, beautiful, tragic, and wonderful.
The way that the story envelops the reader completely is something that is scarcely ever achieved with a genre novel, but here we are, and here Francine holds complete and utter power over the reader and you can be sure that she is going to use it make the reader laugh and cry, often both at once.
Running Deep
The experience that one embarks on when he or she opens the book is a humbling one. The story scarcely concerns itself with any petty drama, any lecherous or licentious images, or even any overtly love scenes.
Its voice runs much deeper. It penetrates into the barrenness of despair and hopelessness. It broods on the need for believing and our innate desire for redeeming ourselves. The story shows how our love, our faith, and our faith in love can get us through even the most trying times.
Distrust Faced With Genuineness
One of the main characters is Sarah, or more frequently referred to as Angel. Angel is a woman whose life took a pivotal, damning turn when she was still a mere child. While still barely capable of taking care of herself, Angel was sold off into prostitution.
Angel is an irrevocably pretty, troubled lady whose demons encumber on her constantly. She was all alone, she was abused and hurt repeatedly, and her heart could barely bear the weight of the world as it came crashing down on her. The hapless lady only knew of letting her body be used for money, so when Michael comes into her life, she is at her wits' end about what may be going on.
Honest and Genuine
For one, he conveys to Angel a life built upon honesty and genuineness, but this candidness is something that Angel has never felt in her life. She feels undeserving of what is being offered to her, but yearns for freedom and dominion over the damnable past she carries.
The power of Angel remains a nearly passive one, seldom on exhibit in an outright manner, but frequently as a silent one. The journey that she takes in order to liberate herself and to do good by Michael is one to applaud and one to weep for.
A Few Words on the Novel's Scope
What can we say of the character of Michael other than that he is a genuine godsend? His very entrance into the crumbling depravity of a life that was Angel's is nothing short of divine. The way in which he was so prepared to wait out for Angel to come around to becoming accepting of the things offered to her, and his endless love are just remarkable.
His belief in himself, something on which the novel concentrates heavily on, far outshines any religious faith, though the belief in God is a central point, as well. Angel and Michael work so well and their individual story delivers such a blow to the heart that it is only outweighed by the gentle caress once their relationship is kindled.
Absolutely Brilliant
Nothing short of absolutely brilliant can be said in hope of describing Francine's work. Our book review of Redeeming Love can only go so far in conveying the novel's power, but picking the book up will surely make you feel emotions wholly above anything earthlike.
The Atonement Child and A Voice in the Wind are two other superb novels from Francine Rivers that will surely interest readers.
---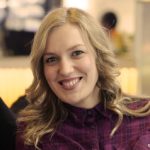 Alissa is an avid reader, blogger, and wannabe writer. (She's a much better cook than a writer actually). Alissa is married, has one human, one feline, and two canine kids. She always looks a mess and never meets a deadline.