Greatest Calling
Elisabeth Elliot is a well-known name in the Christian community. She was a missionary and public speaker, as well as a critically acclaimed author. For the better part of her life, Elisabeth Elliot influenced believers of the Christian faith through her best-selling books.
It goes without saying that Elliot's greatest calling in life was to spread the love of Jesus, and this led her to Ecuador with her husband, Jim Elliot. Sadly, Jim was speared to death in the Amazon along with five other missionaries in 1956, while trying to make contact with members of a tribe there.
Legacy
Elliot wrote over twenty books in her lifetime – and a long lifetime it was! She lived to the age of 88 years old, and sadly passed away in 2015, after a long and difficult battle with dementia. Her legacy will always be remembered through her work.
That is why I am going to dedicate a whole article to all of Elisabeth Elliot's best books. Although she is no longer with us, her work speaks for itself. She wrote about many topics, and anyone who is looking for inspiration or wanting to reaffirm their faith – this one is for you.
---
Best Elisabeth Elliot Books
---
True Story
This book is the story about what happened to Elliot's husband and the other young men who were killed in the Amazon while on a mission. It was 1956, and Elliot's husband Jim travelled to Ecuador, wanting to establish communications with a tribe there called the Huaorani Tribe.
The only other contact the people of this tribe had previously had with the outside world resulted in attacks. Jim knew that this would be a dangerous mission, but he went anyway. They planned to use modern technology to be able to share the gospel to those who did not know Christ.
Spreading The Word
Elliot waited in a nearby village together with the other wives, anxious to know how the mission had gone. They received the worst possible news – that Jim and the other men had been murdered. At the request of all the families, Elliot extended her stay in South America and wrote a story that would change lives around the world forever.
This is the best book to start with when looking at all of Elisabeth Elliot's books as it shares a story of love, God's grace, and inspirational courage. As sad as the premise of this story is, I promise you it isn't all doom and gloom. It's uplifting and filled with extra tidbits of information, from letters and journal entries, to photographs and quotes.
---
The Female Experience
This highly ranked Elisabeth Elliot book is a collection of essays about what it means to be a woman. However, for Elliot, the starting point is God – the One who created women. She bases each essay off of Scripture, and dives into her experiences as a Christian woman, and the observations she has made along the way.
Elliot writes from the perspective of every stage of her life, whether that be single, married, or widowed. She really covers all the bases. It is one of those books that are timeless, and each time you read it – especially throughout different stages of your life – a new point will resonate with you.
A Range Of Topics
This is the type of book that may seem targeted at women, but men could benefit from reading it as well. You need only read the reviews for this Elisabeth Elliot book to see that a whole host of men have read it and it has helped them gain a new perspective! It's beautifully written and wholly uplifting.
Each essay deals with a different topic and there are 49 essays to feast your eyes on. I love essay collections because each one is a different length and each one is a new experience. You can choose to read one, or many, at a time, and you can read an essay in-between your other books. What's not to love?
---
Retelling
This is a classic story of obedience, forgiveness, and faithfulness. It's another one of Elisabeth Elliot's best novels, and details the life of Elliot's husband Jim, and the mission that ultimately led to his untimely and tragic death. Jim was a dynamic but direct man, with an intensity and passion for his faith.
Elliot takes us on the journey of Jim's life, and we get to see him grow and change as his belief in God evolves. Jim's story reads like a novel and yet it is all true, which makes it even more compelling. While he died young, Jim lived a full life; he was a father, husband, and a missionary.
Follow God
This story is mostly told through Jim's journal entries and letters, rather than from Elliot's perspective of her husband (although it is there). But in this sense, she has allowed us readers to learn who Jim was and make our own minds up on his character. What I really enjoyed about this book is that Elliot tells it as it is – she doesn't dramatize anything, not even Jim's death.
This is an epic biography about Jim Elliot, and what made him the man that he was until he died. But the main point of this book is not to bring fame to Jim after his passing, but rather to persuade readers to admire God, whom Jim patterned his entire existence on. After reading this, you will find yourself thinking about what it really means to be a follower of God.
---
All About Dating
Here we have one of Elisabeth Elliot's most popular books, and it's all about dating. If you are a Christian couple (or a single) and need some guidance around your love life, then this is most certainly the book for you. You would be hard pressed to find another book on dating that will stand the test of time the way this one does. It may be old, but it is very much still relevant.
Elliot uses her own life as an example and guides readers of both genders and all ages on how they can put Jesus Christ in charge of their love life. She covers a range of dating issues, such as: how far is too far (physically), the role of men and women in relationships, how to know if a person is the right one to marry, among others.
Revisiting
This book is linked to another one of Elisabeth Elliot's best books called Quest for Love, which I will be reviewing later on in this article. This is one of those books that you can revisit as many times as you want and each time it will help you with whatever issue you are dealing with, or questions you have in your love life, at that time.
One thing I admired about Elliot while reading this book is how she doesn't make it seem easy – giving your love life over to Jesus Christ is not an easy thing to do! Elliot explains how purity is more than waiting for marriage to have sex and how passion is not a bad thing!
---
The Mother
This biography about the life of Amy Carmichael is one of Elisabeth Elliot's best rated books. Who is Amy Carmichael, you ask? Well, she was an inspirational Irish writer and missionary who was in south India for fifty-three years of her life without furlough.
During this time, Amy became known as "Amma", which translates to "mother", due to the Dohnavur Fellowship, which she founded as a refuge for underprivileged children. Amy was horrified by the number of children in India that were being used for unspeakable acts at the local temples in the area she was based, and she felt called to do something to help them.
Home For Children
The Dohnavur Fellowship essentially started out as an organization created by Amy to provide these children a home, but she referred to it as a "family". She got others involved to help her manage it and over time it grew to such an extent that the Fellowship was eventually born. The amazing thing is that it still exists as a Christian charity to this day.
This was a very interesting read as I didn't even know who Amy Carmichael was before reading this, and you can see from her acts of service how much love Amy had for those around her. If you need an example of God's influence, then you need look no further than this story. It truly is an incredible read.
---
Questions And Lessons
This was Elliot's final book, which was released in 2019, after her passing. Elliot used it as a chance to share experiences from her own life, as a woman who has experienced great loss and suffering herself. She shows us how it is in the midst of our greatest struggles that God teaches us the most important lessons.
Elliot shares the most profound truths on very difficult topics, and she does it so simply and gracefully. She asks a lot of questions surrounding her own struggles and I found them so helpful because they are so relatable. These are questions that many of us ask ourselves at one point or another.
Relatable
What this book essentially is, is a collection of transcripts from all the messages Elliot had once delivered to live audiences. One of my favorite quotes from this book is one that Elliot borrowed from Richard Baxter, and it goes like this: "Christ leads me through no darker rooms that He went through before". If anything can sum this book up, it is that quote.
This is the perfect book for anyone going through grief or suffering. Maybe now is not the right time for you to read it, but when the time comes, be sure that this Elisabeth Elliot book is on your list, because the little nuggets of truth that she shares are immensely helpful. Or if you know someone going through a hard time right now, then share this with them.
---
Understanding Discipline
One of the best novels by Elisabeth Elliot, this one is all about self-discipline, which is a term not often heard in our age of instant gratification. Everyone has this approach to life that you should just do something if it feels good, but there are certain times and situations in life where it's not just about how you feel, it's about having self-discipline.
Throughout this novel, Elliot offers her understanding of discipline to the next generation of Christians. She believed that it held great value, especially in these modern times – or what was "modern times" back then, as this book was released in 1984. However, I feel it is relevant in any time period.
God's Call
Some things that readers will learn from this book is how to discipline the mind and body, as well as time, feelings, and possessions. Elliot also talks about how to overcome anxiety and changing poor attitudes and bad habits. She shares the importance of having trust in God during trying times and giving Christ control of all areas of life.
What this novel is, summed up, is a self-help book. If you're feeling a bit lost and need a new sense of direction, then this is the book for you. Elliot masterfully weaves in Scriptures, her own personal stories, and observations of the world around us. The main takeaway is this: if you are seeking fulfillment as a human being, then you need to answer God's call to obedience.
---
Heart And Mind
This is a collection of articles from the newsletters that Elliot used to send out. Each one is used to encourage you to try and know God better. And, according to Elliot, the best time to know God is when your mind is still and your heart is quiet, which is something that all Christians should strive for.
What I found amazing about this book is that it may have been released in 1995, yet the lessons still apply to life today – and I think anyone who reads this would agree! There are so many moments where life is crazy and you are busy and frazzled; whether that be due to work, your kids, school, or taking care of your family. We often get distracted by all the "noise" around us.
Real Life
Elisabeth Elliot covers a wide array of topics throughout this novel, having put together all of her best articles in one place. I found everything I read to feel so relatable, even if it was something that I hadn't experienced myself. I think this is because Elliot keeps it real – literally.
Elliot shares not only snippets of her own experiences, but also those of friends and acquaintances, like her readers. This is one of those books that you can go back and read it and still find something that resonates with you, depending on where you are in your life. It's definitely an inspirational and uplifting read.
---
Her Side
In the previous reviews, we see how Elliot has written quite a bit about her husband Jim's experience in Ecuador, but not so much her own. That is why I decided to include this book, as I feel that this is a story worth reading. In order to really understand Elisabeth Elliot's experience in South America, you need to read this book.
It is all about Elliot's first year as a missionary, which she spent trying to bring Christ into the lives of a small group of native women in Ecuador. It is during this time that Elliot faced some of her own physical and spiritual trials and tribulations. She goes into detail about the realities of the primitive world in which she ministered, which I found particularly interesting.
What If?
A beautiful thing about this story is how Elliot went back to the place where her husband was killed, which was no easy task, and managed to successfully share the gospel with the natives. She talks about her early days there, while also reflecting on some of life's most important questions. She did all of this as a young mother who was recently widowed.
One of the most important takeaways from this book is the message of forgiveness. And no, it isn't all neatly wrapped up with a nice little bow waiting to become a sermon about God's grace. Elliot asks a lot of difficult questions, a lot of "what ifs". We get to see a side of Elliot that she has never shared before.
---
Q&A
I am going to round things up with Quest for Love, which is the follow on from Passion and Purity. Elliot decided to write this book because of all the letters with endless questions that she received from the readers of the first one. Instead of answering them all separately, Elliot figured that many others would benefit from having the questions and answers in one place.
"If I ever marry, will God take that desire away? Why should a man still be expected to initiate romance?" These are just two out of many questions that Elliot addresses throughout this book. She uses biblical guidance in her responses and makes a point to revive antiquated concepts, such as honor, integrity, and commitment.
Real Love Stories
Elliot shows us how all the above-mentioned concepts are still applicable to dating today, and she gives real life examples of people who have found love through God's direction. While this book seems to be aimed at those who are single and dating, I think it has messages that couples could equally benefit from.
The beautiful part of this book is that Elliot barely focuses on herself. Instead, she chooses to use Scripture and the true stories of others to drive her message home: that if you live a life of servitude to God, he will direct you to the right person. So many people have benefitted from reading this, it is no wonder why it is one of Elisabeth Elliot's top books.
---
Final Thoughts
If I had to sum up all of these best books by Elisabeth Elliot, the biggest thing that stands out is this: she lived a life led by faith and put all her belief in God, even when the noise tried to drown His voice out. Even when times were tough and she faced her greatest challenges, she always turned to Christ.
These books are perfect for anyone needing some guidance in their lives. However, the list doesn't end here. Elliot has plenty of other books that I haven't mentioned, so make sure to check them out as well!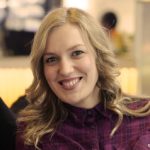 Alissa is an avid reader, blogger, and wannabe writer. (She's a much better cook than a writer actually). Alissa is married, has one human, one feline, and two canine kids. She always looks a mess and never meets a deadline.