Well-Known
Tracie Peterson is a name that is well-known in the Christian book community. Having given her life to God at the age of six, Tracie Peterson is now a best-selling author of over a whopping 110 books. She mainly writes historical fiction novels, with some romance threads.
It's always interesting to find out how different authors got into writing. For Peterson, she always felt this calling to be part of some form of ministry, and she decided that writing will fulfill that mission. She is now able to reach millions of people worldwide with her books that are based in faith.
Personal Motto
Tracie Peterson and her best books are very much loved within the Christian community. She has won numerous awards and is a highly requested speaker. She also teaches writing workshops at her home in Montana, where she lives with her husband and their children.
Peterson used to write under the pen name Janelle Jamison, but now her name is out there for all to see. Not only that, Peterson now owns Peterson Ink, which handles book production. The most important thing to note about Peterson is that her motto when she writes is always this: For God Alone the Glory.
---
Best Tracie Peterson Books
---
Unwelcome
Let's start things off with one of Tracie Peterson's best book series. This one has three works in total, the first of which is called Treasured Grace and is set in the 1840s Frontier. Grace Martindale has had her share of hardship in life. When her parents passed, her two younger sisters became her responsibility.
After being married to a minister and moving to the West, Grace decides to use the skills of natural remedies and midwifery she learned from her mother to help others. When they arrive at the Whitman mansion, Grace finds help in a French-American fur trapper. Except not everyone is welcoming of her skills – or her presence.
The Other Sisters
Beloved Hope is the second book, and follows Grace's younger sister, Hope. Having survived their ordeal at the Whitman mansion, Hope spends her days tending to their flock of sheep, having no interest in giving her heart to anyone. But Army lieutenant Lance Kenner may just be the one to bring the light back into her life.
The third book follows the last sister, Mercy, who wants nothing more than peace between the native people of Oregon Territory and the white settlers. When Mercy travels south to help her pregnant friend, she meets Adam, a man brokenhearted after a failed engagement. She finds him attractive, but Adam is determined to keep Mercy at arm's length. When tragedy strikes, both have to rely on their faith in God to help them through it.
---
Escaping
The first book in this best series by Tracie Peterson is called Treasures of the North. Grace Hawkins is desperate, and the only way she will escape an arranged marriage is to forsake her comfortable upbringing. She comes up with a sinister plan. We also meet Peter Colton, who is using the Alaskan Gold Rush as an opportunity to grow his family's business.
An unexpected partnership may be what these two need to pursue their dreams, forcing them to form a tentative friendship. Book two is called Ashes and Ice, where we meet Karen Pierce, who has a harrowing journey ahead of her. Her only option for safe passage is Adrik Ivanov, a man who has been in love with Karen for a long time.
Dangerous Voyage
The last book is called Rivers of Gold, following Miranda Colton. After being swept off a boat, Miranda is rescued but must now find her way back to the people that she loves. Assisting her on the journey is a botanist who is carrying a package – one that could potentially put them both in danger.
All the books in this Tracie Peterson series do not need to be read in order. You can simply enjoy them as you please! Something I wasn't expecting but that I enjoyed was the multiple POVs throughout these stories, which worked well with the complex and detailed plot.
---
Into Alaska
Another three-part series with some of Tracie Peterson's most popular books, these do follow on from one another, as they all follow the same storyline. I'll be giving you a general breakdown of all three books so that you have an idea of what they are about. The books are called Summer of the Midnight Sun, Under the Northern Lights, and Whispers of Winter.
Leah Barringer has her world turned upside down when her brother Jacob brings home Jayce Kincaid, the man who rejected her a decade ago. Even worse, Jayce is part of an expedition to the Arctic, and he is inviting her brother to go with him. Then there is Helaina Beecham, who has arrived in Alaska, determined to hunt down the man the Pinkertons have sent her after.
Questions Answered
The problem for Helaina is that Jayce is the man she was sent to apprehend – but it appears he has been in two places at once. Helaina starts to have doubts about her mission, wondering if there is a larger problem at play. Will Helaina be able to discover the truth, will Leah ever love again, and will Jayce and Jacob find their way back?
Well, if you want the answers to all of these questions, then you will need to read all three of these top Tracie Peterson books! I really enjoyed this series, as the characters have strengths and weaknesses just as we do. I also liked seeing how each character's faith got stronger with every problem they faced.
---
Courtroom Drama
This is a series that Tracie Peterson wrote jointly with another author, James Scott Bell. The stories all follow one another, however, I am only going to review the books that Peterson wrote, which are the first three. I really enjoyed these books; I feel like they are some of Tracie Peterson's best works! Plus, having a strong female character had me sold.
It's 1903 in City of Angels, and we are introduced to Kit Shannon, who arrives in Los Angeles to take over the courtrooms – which is usually male territory. But Shannon has dreams of her own and feels drawn to the law. She is quickly made to realize that the pursuit of justice is a male-dominated field.
Never Back Down
When Kit has a chance meeting with the most prominent criminal lawyer in the city, Earl Rodgers, she gets an apprentice position working on a notorious murder case. Shannon is determined to find the truth, and she won't let anything stop her. The sequels are called Angels Flight and Angel of Mercy, which see Kit Shannon facing new challenges.
She is thrown into a court case riddled with racial hostility, and an old enemy of hers is arrested for murder. Kit's resolve will be tested throughout, but she knows she has to use her faith and intellect to find the truth and protect the ones she loves. You will find yourself cheering Shannon on for putting a spotlight on many injustices. This is definitely one you will want to add to your Tracie Peterson book list!
---
In Alaska
In the Shadow of Denali, we meet Cassidy Ivanoff and her father John, who both work at a prestigious hotel near Mt. McKinley. John is a wilderness guide and has a new apprentice called Allan Brennan, with whom Cassidy forms a close friendship. But Allan has a secret reason for why he's there – to find out the truth about his father's death.
In Out of the Ashes, siblings Collette and Jean-Michel are free from post-war France. Collette has dreams of an adventure, but Jean-Michel just wants to forget the horrors of the war. When an unexpected invitation to visit the Curry Hotel in Alaska turns up, it seems like the change Jean-Michel needs. The last person he expects to see is Katherine Demarchis, a long-lost love from his past.
All About The Outdoors
Tayler Hale is a woman ahead of her time in Under the Midnight Sun. Having always loved the outdoors, she is one of the first female naturalists. Her boss arranges a new job for her in Alaska, at the Curry Hotel, which is thriving with visitors seeking out the great national park. There she meets Thomas Smith, a man she has to find a way to work with, which complicates everything.
These are some of Tracie Peterson's latest books, and they will leave you well and truly satisfied. Peterson definitely has an eye for historical details and magnificent descriptions. Each of these best novels by Tracie Peterson stands strongly on its own and will completely captivate you from the first page!
---
Searching For Home
Set in the 1890s, this series follows three women who each have secrets, but are also longing for a place to call home. In A Sensible Arrangement, Marty Olson is more than ready to leave her past, and the pain from it, behind. She sees an advertisement for a "Lone Star bride" and decides to answer it. Done with romance and love, Marty travels to Denver to be married to a man she doesn't know.
A Moment in Time is the next book, where Alice Chesterfield is being pursued. After surviving a traumatizing attack, Alice fears she will never be free from the man who left her scarred. When the opportunity to go to a secluded ranch in Texas comes, Alice thinks that maybe this will be the sanctuary she needs.
All Tied Up
Lastly, there is A Matter of Heart. Jessica Atherton had elaborate dreams which were crushed when the man she was supposed to marry ended up wedding another woman. Two very different men enter Jessica's life, both vying for her attention. Will she decide to pursue adventure, or listen to the gentle urges of her heart?
These are some of the best-rated Tracie Peterson books, and they have a mystery that connects them all. She emphasizes God's grace throughout and makes sure to match it with the themes of each novel. I loved how the characters featured in all of them because it gave a clearer picture of where they all ended up, so it didn't feel like anything was left unsaid.
---
Unexpected Love
The Sapphire Brides series by Tracie Peterson are all highly ranked books that are set in Montana during the 1890s. A Treasure Concealed follows Emily Carver, a woman who is looking to put down roots instead of following her gold-hungry father to different mining camps. What she doesn't expect is to find love with a man in one of the camps.
Caeden Thibault is a young geologist, a serious man trying to escape his past. He has avoided romance but something about Emily has caught his attention. In A Beauty Refined, Phoebe is excited to accompany her father on his travels from Germany to Montana. She has no idea that a young man there is about to free her from the lie she has been told her entire life.
Past Lovers
The final story is A Love Transformed where Clara's husband dies suddenly. While she is stunned, she is not heartbroken – their marriage had been arranged. With two small children and no money, Clara decides to return to her family's ranch in Montana, where she unexpectedly comes face to face with the love of her life.
Once again, faith is at the center of each of these best novels – Tracie Peterson has a knack for consistently calling out sins but it's always in a graceful manner. The stories themselves are wonderful and can either be read together or as standalones. The biggest takeaway is that God doesn't have to be met in a church, he can be met everywhere and anywhere!
---
In The City
If you read the book reviews for this Tracie Peterson series, you will see how much people absolutely love her writing. It goes without saying that you might enjoy one book more than the others, and for this series, I would like to dive more in-depth into my personal favorite. All three books are set in San Francisco, and the first one is called In Places Hidden.
The main characters each have a mystery to solve, and of course, find love along the way. The third book is called In Times Gone By and sees the main character fleeing to San Francisco for a fresh start. But for me, the best book is the second one, called In Dreams Forgotten.
Just Friends
Judith Gladstone ends up in San Francisco when her parents died, searching for a long-lost aunt whom she has never met. Instead, she finds herself falling head over heels for her friends' brother, Caleb. He promises to help Judith find her aunt but sadly seems to only see her as a friend. When Judith and her aunt are finally reunited, shocking revelations about her family come to light.
So, you can definitely read these books as standalones, however, I would read them in order purely because the characters do feature in all three and you do want to know their backgrounds. However, if you don't, you won't miss out on anything! These are three fantastic books with really interesting endings. I also found the paths the characters were on easy to relate to which made me enjoy them more.
---
Harvey Girls
Now, these best books by Tracie Peterson can either be bought alone or as a collection (I recommend the collection because I just know you'll want to read them all). The series starts with Shadows of the Canyon, with Alexander Keegan working as a Harvey Girl in a luxury resort near the Grand Canyon.
Alexandra feels like her life is complete – until her father's indiscretions are revealed and her mother is accused of murder. Now Alexandra feels like she's the center of unwelcome attention. The next book is Across the Years, where we meet another Harvey Girl by the name of Ashley Reynolds. Her husband, who is supposed to be dead, reappears and wants to reunite the family.
Innocent
The last book is called Beneath a Harvest Sky, where we meet Rainy Gordon, a Harvey House guide. Rainy fled her dark past, thinking she has left it all behind. Imagine her surprise when she becomes a suspect in a theft. Rainy knows she is innocent, but all the evidence is pointing her way. Will anyone come forward and defend her honor?
What I enjoyed the most about this trilogy was the history behind it. Tracie Peterson really did her best to stay true to the past in these books. It was so interesting to learn behind the scenes of how everything was done back then. Of course, the true highlight was the romance!
---
Big Changes
In our last series containing some of the best novels by Tracie Peterson, we have the Bells of Lowell. First up there is Daughter of the Loom, which sees families being ushered into the industrial revolution. This causes the quaint countryside where Lilly grew up to change, bringing those of great wealth and those of tragic loss.
Lilly's only choice to survive is to work in the mills and she finds herself resentful of the owners that have taken away everything her family owned. In A Fragile Design, we see Arabella escaping the life of the Shakers. She finds work in the mills of Lowell, but the freedom is short-lived. Now Arabella's fight is for true equality for all the mill girls.
Speaking Up
In These Tangled Threads, we meet Daughtie, an outspoken girl who was raised in an atmosphere of equality. She is very vocal about supporting the rights of others, from mill girls to immigrants. What she doesn't expect is the hostility that grows around her friendship with the Irish artisan, Liam.
These storylines are tightly wound, and the main thread throughout is an important message about equality. Peterson deals with not only the rights of African Americans and women but the fight that went on at the time in order to get those rights. Of course, there is some romance thrown in, but I really loved the strong female heroines that came out of these stories!
---
Final Thoughts
All in all, if you are looking for a good historical novel that deals with important topics, stays true to the time period, with some romance and, of course, a lot of faith, then Tracie Peterson is your go-to. Her female leads are all strong women that have to stay true to their faith to overcome hardships, and I think there are good messages to be taken away from her books.
Over and above that, her books are just very enjoyable to read! They are beloved by many, so I think you would be missing out if you didn't give them a try. Tracie Peterson has also released some new books that came out earlier this year, Along the Rio Grand, and Beyond the Desert Sands, so make sure to check those out too!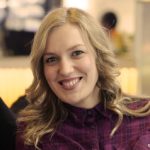 Alissa is an avid reader, blogger, and wannabe writer. (She's a much better cook than a writer actually). Alissa is married, has one human, one feline, and two canine kids. She always looks a mess and never meets a deadline.