A Full Career
Jude Deveraux was born Jude Gilliam in Kentucky in 1947. She was married to her first husband when she was 20, though she was divorced and living with another man by the time she was 23. She was married to this man until she was 44. At 45, she married a third time, having a son together. Heartbreakingly, her son died at the age of eight, when he was hit by a truck near their home.
She published her first book in 1980, when she was 33 and has since published more than 80 individual works. Most of her books have made it to The New York Times bestseller list and she has won 19 awards for her novels throughout her career. Take a look at this Jude Deveraux book list for a peek at the 10 best Jude Deveraux books.
---
Best Jude Deveraux Books
---
25 Romance Books
This best series from Jude Deveraux is also one of the most extensive series in her collection. With a whopping 25 books in this series, it would be hard to list all these Jude Deveraux books in order. It would be even harder and more time-consuming to give a synopsis of each of the books in the series. Therefore, we will take a look at just a few of the best Jude Deveraux books in this series.
The Black Lyon is the first book in this best Jude Deveraux book series, and it tells the story of Ranulf, a fierce warrior. Suffice it to say that big and strong Ranulf has been brought to his knees by a woman in the past, and he has lived to regret it. Never again will he fall for those tricks. At least until Lyonene enters his life. The second book of this series is called The Velvet Promise and it tells the story of Judith and Gavin.
An Unrealized Fate
The two first meet at their wedding, and it is not long until Judith realizes that her husband's heart belongs to another woman. As Gavin continues to use her body and ignore her heart, Judith realizes that destiny might not be done with her yet. And remember, there are 23 additional romance books included in this series, so do not be afraid to jump in with both feet and enjoy all of these best Jude Deveraux books. Additionally, the 13th book in this series is often considered the top ranked Jude Deveraux book, at least when it comes to online Jude Deveraux book reviews.
---
A Series of Edileans
Here is another series of bestselling books by Jude Deveraux, and it is just as full of romance and history as the first series. Within this series, there are nine primary works, so it is safe to say that this series may seem much more manageable to readers. The first book of the Edilean Series is called Lavender Morning, and it is the story of Jocelyn's search to discover who she really is.
When an elderly friend dies and bequeaths all of her possessions to Jocelyn, she is shocked to find a secret letter. This letter includes clues to a mystery that began way back in 1941, and it also includes an introduction to just the type of man Jocelyn has been searching for. The second book of this series is called Days of Gold, and it goes all the way back to 1766 when Angus finds himself captivated by the beautiful Edilean.
A Daring Escape
Edilean comes to him for help, which results in Angus being accused of kidnapping the young noblewoman. In order to escape, he takes the endangered Edilean and boards a boat to America. Throughout their journey, they are able to build a bond of love strong enough to overcome all of their obstacles. There are seven more fantastic novels in this series. Each of these best books by Jude Deveraux is about either a woman bearing the lovely name of Edilean or is set in a location by the same name.
---
Three Women, Three Separate Problems
Finally, we come across a series that contains fewer than five books! These best Jude Deveraux books are The Summerhouse, Return to Summerhouse, and As You Wish. The first of these books, The Summerhouse, starts at the 40th birthday party of three best friends. Leslie, Madison, and Addie decide to rent out a summerhouse in Maine, each one bringing her own personal problems to the vacation.
Trips to the Past
When the mysterious Madame Zoya offers each of them a trip to the past, they are all faced with the decision of altering their past choices. The second book of the series covers Madame Zoya's encounter with three more women: Amy, Faith, and Zoe. However, this time, Zoya is taking the women back to 18th-century England with the hopes of changing Amy's ancestry.
In the last book of this series, Madame Zoya once again offers three women the opportunity to travel back into their own past and correct the mistakes that they have made. However, will Olivia, Kathy, and Elise truly take this risk? And if they do, will they be able to see what can happen when their dreams finally come true? The three books in this series are among the best-rated Jude Deveraux books, according to online Jude Deveraux books reviews. Many people agree that they are all eye-opening about the influence of past choices.
---
Mysteries and Weddings
In another trilogy including some of the most popular Jude Deveraux books available, we come across books titled True Love, For All Time, and Ever After. In the first book, we meet Alix, who is just finishing architectural school. When an elderly family friend dies and wills her an old house in Nantucket for a year, Alix sees this as the perfect opportunity to help her best friend plan her wedding.
Much to Alix's surprise, she quickly runs across the mystery of a missing woman from 200 years ago and feels obligated to help solve it. Mix in an attractive tenant living on the property and you have a great recipe for a Jude Deveraux classic mix of romance and mystery. In the second book of the series, we first find ourselves at a wedding in which Jared cannot help the way his eyes are drawn to the bridesmaid everyone keeps calling Toby.
Bridesmaids and Stepsisters
Jared is the heir to a throne and must marry who his parents choose, but there is no denying the chemistry between them. Now he just has to fight it. The last book of the series is about stepsisters Hallie and Shelly. Shelly is an aspiring actor who feels no remorse for the way her sister has put her life on hold for her.
As a matter of fact, Shelly has often stolen Hallie's boyfriends and now, it seems, an entire house that was willed to her. When Hallie meets James, it could be just the thing she has been waiting for to put distance between herself and her sister.
---
A Lonely Retiree
This is a four-book series that includes some of the best novels by Jude Deveraux. The first book of this series is called A Willing Murder, and it is a story from a romance novelist about a fictional romance novelist. This novelist, named Sara, is finding retirement hard to cope with. She has moved back home to restore the family mansion, but she absolutely refuses to admit that she is lonely.
Luckily for her, her niece has just moved to town to work as a real estate agent. What began as a calm and relaxing retirement is suddenly something much different when two skeletons are discovered in the sleepy little town. The second book of this series is A Justified Murder and picks up where the first book left off. Sara and her niece are determined to never get involved in investigative work again.
A Small Town with Many Murders
That is, until elderly Janet's body is discovered in town. A Forgotten Murder, which is both the third book in this series and a relatively new Jude Deveraux book, continues to follow the story of mystery-solving Sara and her small, rag-tag group. This time, the group is traveling to England to try and solve the mystery of a couple that disappeared decades ago. It seems like no one has any clue about the couple, but Sara and her crew soon find out that everyone in town has something to hide.
In the last book of the series, A Relative Murder, which also happens to be one of the latest Jude Deveraux books, one of Sara's crew has been assigned as the deputy while the sheriff is away. It is not long before a new guy shows up in town and a new dead body is uncovered. With no one in town willing to take the case, it is once again up to Sara and her niece to solve this crime and put the town back at peace.
---
Talking to the Dead
The first book in this series is simply titled Forever, and is often viewed as one of the best Jude Deveraux novels available. In this novel, we meet Darci, who grew up in a rough household. Rather than allowing her experiences to make her bitter, she became a driven and ambitious woman. When she hires a new personal assistant, she is surprised at how attached she becomes to him.
Solving Crimes
But when she learns that he is determined to solve the mystery of his parents' disappearance, she realizes that she must call on certain abilities to help him. Forever and Always follows the story of Darcy and her journey to learn how to use her powers. This time, she is helping a man find his missing son, as well as hoping that this search will help her finally find Adam.
The last book of this is called Always and finishes the story of Darci and Adam. Darci has still had no success in finding Adam when she is enlisted by the FBI to find a missing man. However, when her investigation is suddenly upended, she must find the links to solve the crime and avoid being kept captive for all eternity.
---
Two Books, Two Sisters
This series includes two top books from Jude Deveraux: Twin of Ice and Twin of Fire. In the first book, we meet Houston Chandler, who is engaged to Lee. Suddenly, Kane decides to propose to her as well, which completely takes Houston by surprise. Surprise is putting it lightly; she is outraged! At least on the outside. On the inside, she is intrigued by the offer. In fact, she has always been intrigued by Kane, and her defenses are soon sliding down from around her.
The second book of this series covers the story of Houston's twin sister Blair. Blair has spent her life dreaming about practicing medicine, which brings her to her sister's jilted fiance, Dr. Lee. After gaining her medical degree despite not being a man, she continues on her goal to capture Dr. Lee's heart, which she also succeeds at. However, she soon notices that Lee frequently disappears at night. But where could he be going?
---
An Infamous Knight
In another trip into the past, these two top novels by Jude Deveraux quickly became classics in their field. In the first book of the series, The Taming, we meet Liana right as all of the most valiant knights in the land are paying tribute to her. The infamous Rogan arrives seemingly determined to seduce Liana, but you simply cannot seduce the willing.
A Love Denied
Even more than willing, Liana vowed to wed him, and held fast to her promise. What she was not counting on was the feuds, murder, and betrayals that would come along with those promises. The second book of the series is titled The Conquest. This book tells the story of Zared, the only girl in a noble family of brothers.
Her brothers are determined to protect their family from their mortal enemies.When Zared falls in love with a son of the enemy family, things get a lot more complicated. Not only is she determined to catch his heart, but she must also protect him from the harm her family wishes to cause him.
---
Summer Hill, Virginia
We as readers are once again transported to an all-American town that is full of both romance and history. The first book of the series is titled The Girl from Summer Hill, and tells the story of Casey and Tate. When Tate shows up in town, the women are all beside themselves. Except Casey. However, when they are both cast in a local production of Pride and Prejudice, Casey finds herself drawn more and more to Tate.
Suddenly she is faced with the decision of how close she wants to actually get to Tate. The second book of the series is titled Met Her Match. In this book, we meet bad girl Terri. At least, that is what the townspeople see her as. When Nate moves into her resort, he is shocked to hear the rumors about Terri. He seems determined to discover who is spreading lies about her, but the last thing Terri wants to do is revisit the past.
---
An Immersed Author
In one of the best novels from Jude Deveraux's long and award-littered career, we are met with a story that is sure to become one of your classics. Following the story of Hayden, we discover that she is a bestselling romance writer who has found her soulmate at long last. The only problem is that he is completely fictional and lives in one of two places: the pages of her latest novel and her overactive imagination.
A Trick Gone Wrong
When her real-life fiance breaks their engagement, Hayden is not upset. In fact, she barely notices at all. She definitely does not lose any sleep over it. Instead, she visits a psychic, hoping to learn more about her soul mate. The psychic tells her that in a past life, she was a very promiscuous woman named Lady de Grey.
Unfortunately, the psychic's trick goes wrong, and Hayden is suddenly thrown into Edwardian England, which is the time Lady de Grey lived. Now Hayden gets a firsthand history lesson about a woman the world remembers as a loose woman. Most importantly, she gets to involve herself in a relationship with a beautiful, brooding man.
---
There's More
Now, we realize that this article was only supposed to be about the ten best Jude Deveraux books. However, there are many more than ten books on this Jude Deveraux book list. If you ever find yourself wanting even more Jude Deveraux, even after this extensive list, you may be interested in Legend, The Mulberry Tree, or The Maiden.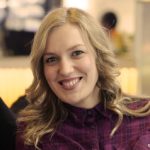 Alissa is an avid reader, blogger, and wannabe writer. (She's a much better cook than a writer actually). Alissa is married, has one human, one feline, and two canine kids. She always looks a mess and never meets a deadline.