Jane Austen
Jane Austen is a highly respected, genius authoress, whose works are hailed as being masterpieces and nothing less. Jane Austen was born on the 16th of December, 1775, in Steventon, Hampshire, United Kingdom. The novels of Austen belong to the romance genre, though by way of her writing she also critiques the society in which she lived during the turn of the eighteen-hundreds.
There is barely any writer in history who is as well-regarded as Austen is and her fans number hundreds of millions.
---
Pride and Prejudice Book
---
Early Life
As we noted, Jane was born and raised in Steventon, Hampshire, though she was anticipated a whole month in advance. Being that Austen was born in 1776 and the winter that year was a truly biting and tough one, Austen was not baptized until the beginning of April and even then she only received the Jane portion of her name.
When Austen was seven, she and Cassandra, her sister, were taken to Oxford for education purposes. However, they were soon sent back, in the fall, since they had contracted typhus, with Jane quite narrowly missing the bullet.
Jane's Beginning
As a result of this, Jane was educated at home, though she did go to boarding school in Reading along with Cassandra. The fees, however, for the tuition to study there were quite substantial, and in 1786, they were both sent back home.
On her own, though, Jane would become a pioneer in the literary world. With her four most beloved novels – Sense and Sensibility, Pride and Prejudice, Mansfield Park, and Emma – she would attain an enormous degree of success. Sadly, in the year of 1817, on the 18th of July, in Winchester, Jane Austen passed away.
Magnum Opus
The works of Austen are celebrated today and studied heavily. In the glory of the brilliant authoress, we will now proceed with our book review.
This book is widely recognized and regarded as being the magnum opus of the mighty quill of Jane Austen. It is hard to debate this opinion, though all of her works can easily be viewed as being the best. Austen was a writer in the truest sense of the word. Pride and Prejudice book was published in the year of 1813, though it is adored even today, more than two centuries in the future.
The Scope of Austen's Most Famous Work
The timeless story begins in the early years of the 1800s. The Bennet family are the protagonists of the story. There are five daughters to Mr. and Mrs. Bennet, and they are all dreading the day that they are going to get married – a day that is fast approaching.
A bit of anxiety is also attributable to the fact that upon Mr. Bennet's departure to the afterlife, the inheritor is to be none other than William Collins, though the estate is far from being that of a wealthy or affluent man's. Soon, we are transported to the world of balls and the prose at this point is nothing short of utterly majestic and absorbing.
Charles Bingley
At one such, ball, we see a man named Charles Bingley have his eyes become increasingly fascinated by one of the Bennet sisters, the lovely and timid Jane. Jane is the oldest of the sisters, so it is expected by the standards of society and of the time, that she is to marry first.
Bingley's comrade, Darcy, doesn't have quite the fanciful interaction with Jane's sister, Elizabeth. It is manifest that Elizabeth and Darcy are both interested in the other, but we see a slight battle of wits.
The Tables Seem to Have Turned
We see how Darcy views himself as superior to Elizabeth, her sisters, and family, as he is much higher in society, though we also observe as Elizabeth views the officious and arrogant countenance of Darcy as something inferior to hers. The pride of Darcy clashes with the prejudice of Elizabeth.
Collins, the man that is to inherit the estate, comes around to town with the intention of engaging with one of the Bennet daughters. He proposes to Elizabeth who wastes no time and says no to him. Collins, in a sense, one-ups Elizabeth by asking her friend Charlotte to marry him, who accepts.
George Wickham
In the same few days, Elizabeth has an interaction with a military man named George Wickham. Wickham knows who Darcy is and his words are scarcely ones that inspire respect.
On the other hand, though, Charles has left for London, leaving Elizabeth with the impression that Darcy is talking him into having second thoughts about his romance with Jane. Darcy, himself, is fascinated by the cleverness and the liveliness of Elizabeth.
Change in Heart
As it turns out, Darcy proposes to Elizabeth, but she says no citing the fact that he tried to cause a tear in the relationship between Bingley and Jane. Darcy explains that he was only trying to see how far the love of Jane went for his dear friend. Accordingly, an elaboration is received by Elizabeth concerning the words of Wickham. Elizabeth, at this point, starts to have a change in heart and might be coming around to Darcy.
However, Lydia, the youngest daughter, might have done something quite terrible and something that would leave the family in disrepair and disrepute. If they do not act swiftly, all may be lost. Now, what is to become of Darcy and Elizabeth, of Lydia, and of Jane and Bingley, we cannot say.
Absolute Classic
After all, this novel is one that we recommend to anyone seeing as it is a classic whose value is not subject to time. Do yourself a favor and step into the world of Jane Austen. Our book review of Pride and Prejudice has hopefully convinced the reader that the volume is more than worthy of his attention.
If our review is anything to go by, then Sense and Sensibility, Emma, and Mansfield Park are three other novels of Jane Austen that we would suggest the reader pick up and read. You are sure to love them!
---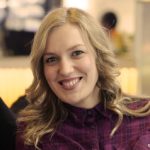 Alissa is an avid reader, blogger, and wannabe writer. (She's a much better cook than a writer actually). Alissa is married, has one human, one feline, and two canine kids. She always looks a mess and never meets a deadline.