Diana J. Gabaldon
Diana J. Gabaldon was born on the 11th of January, 1952, in Scottsdale, Arizona, United States of America. Diana is a well-known American author of romance novels primarily, though she has dabbled in writing historical fiction, mysteries, adventure stories, sci-fi, and fantasy novels.
---
Outlander Book Series
---
Early Life
Gabaldon was born to father Tony Gabaldon, who worked as an Arizona state senator from Flagstaff for 16 years, later working as a supervisor of Coconino County, and mother Jacqueline Sykes, who was of English heritage.
While she was born in Scottsdale, Arizona, the majority of Gabaldon's upbringing was spent in Flagstaff, Arizona. Diana acquired her Bachelor of Science in the study of Zoology from North Arizona University in 1973. Her Master of Science, in the subject of Marine Biology, was received from the University of California, San Diego, in 1975. Finally, her PhD in Behavioral Ecology was acquired from North Arizona University in 1978.
Career
Diane was employed at the Center for Environmental Studies at Arizona State University, and while she worked there, Gabaldon became the founding editor of Science Software Quarterly in the year of 1984.
Throughout the '80s, Diane authored reviews of software and tech- related articles for various publications. Diane worked as a professor at Arizona State University for a period of twelve years prior to taking up writing as a full-time career.
Diane, at the present moment, is aged sixty-eight, living with her spouse Doug Watkins, in Scottsdale, Arizona. The couple have had three children, one of whom, Sam Sykes, is an author of fantasy novels, too.
Total of 10 Novels
The Outlander book is a science fiction and part of the romance series with the same name that began publishing in 1991. Diana had planned for a total of 10 novels to be published and she has currently only done 8 of them, the last being published in 2014 and the rest of the 10 are still waiting to be released.
They are the following bunch:
Outlander, published in 1991
Dragonfly in Amber, published in 1992
Voyager, published in 1993
Drums of Autumn, published 1996
The Fiery Cross, published in 2001
A Breath of Snow and Ashes, published in 2005
An Echo in Bone, published in 2009
Written in my Own Heart's Blood, published in 2014
So, as we mentioned, the series currently has eight published books, the first one to ever get published in 1991 was the novel called Outlander in which you get introduced to the world of the main protagonist. A character named Claire Randall goes back in time, specifically to the 18th century, where the exciting events of the series take place. With all of that noted, we can now take a look at our Outlander book review.
Things to Bear in Mind
It is worth noting that this historic romance series also features smaller entries in between the individual books, though they aren't as important as the main books that we have enumerated above. The stories inside the books are directly connected with the next book and you get to read about the time-traveling adventures.
On a different note, the books almost always average around a thousand pages, so the reader obviously needs to devote himself completely to series if he hopes to understand the whole story.
1945
The story of Outlander book begins in the year of 1945. Our main character, Claire, used to work as a combat nurse. She only recently came back from the second World War. As such, she's also recently been reunited with her spouse Frank. The two of them live in Scotland.
Frank, himself, is entranced with the studies of a form of trees – family trees, in particular – and he is looking at his own, following one of his forebearers bearing the name Black Jack Randall. Claire, on the other hand, is intrigued with trees in terms of botany. Claire is absorbed with studying the plants that seem to have the innate ability to heal and rejuvenate.
What Could Be Headed Claire's Way
In her own studies, Claire, by sheer happenstance, comes by a circle of stones referred to as the Craighna Dun. It is here that Claire makes a discovery of an odd kind of plant. From here on out, Claire is completely devoted to the plant's properties and she can't stop thinking about it.
A few days later, she returns to take the plant in the proximity of the stone circle, but she hears a weird sort of shriek or scream. It's the stones, as far as she can deduce. One by one, they begin to scream. Everything changes for this woman in just one second.
Nothing is the Same
The strange occurrence sees Claire waking up. She is still in the land of Scotland, but the time doesn't seem to be the same. In fact, it doesn't seem to be the same century. All of a sudden, Claire begins seeing kilt-clothed men about the place. She even comes by a man with similar facial features as Frank, but it's clearly not him.
After this event, she becomes an outlander as she finds herself transported to 18th century Scotland where nothing is the same as where she comes from. What's even worse is that she was unfortunate enough to be sent back in time to the point when there was a horrible war going on, more specifically in 1743.
War-Torn Scotland
While she had only recently become free from the ravages of war present in her time of 1945, she finds herself in this war-torn Scotland, constantly under raids. It doesn't take long for Claire to be kidnapped by a group of men. It is by this kidnapping that she meets a man named Jamie Fraser.
Jamie is a character who offers Claire an enormous amount of love after which this story quickly turns into a very romantic one indeed. Combine the very passionate romance, time travel, the thrilling adventures, and time-travel, and you have the perfect book for any fan of any book genre.
What May the Implications Be?
As she soon learns, if she has any inkling of hope to survive this whole ordeal, she's going to have to marry this man Jamie. By completely ludicrous and eldritch means, Claire, the outlander, has found herself in a time entirely not hers, but she has to make the best of it.
Claire is in a sort of tug of war, with one side being pulled by her 1945 husband Frank whom she loves dearly, but also for Jamie Fraser of the time where is in right now. The choice between infidelity and certain death is not an easy one to make, but Claire must choose quickly.
Dragonfly in Amber
Many events take place in the first book of the series which we can't cover all, but the story directly continues in the second book, Dragonfly in Amber, as you get to read how Claire's story in the 18th century moves forward.
In this novel, twenty years have passed since Clair's initial travel back in time to the 18th century and now you find her back in her own time with her daughter. Though, the time travel part is far from over as, this time, Clair travels back again with her daughter to reveal the truth about a love that is more powerful than time itself.
Broad Story
You can only imagine how broad the story of this magical and romantic series spans as the events from only the first two books of the series are enough to keep you entertained for a while. If you make it to the second book of the series, the rest will definitely be coming your way as once you get involved in this timeless fantasy story, you won't want it to end.
Luckily, two more books are yet to be released. Definitely give these 8 books in the series so far a read if you enjoyed the first Outlander book. The Lord John Grey series of books from Gabaldon are also a nice treat for anyone interested.
---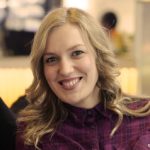 Alissa is an avid reader, blogger, and wannabe writer. (She's a much better cook than a writer actually). Alissa is married, has one human, one feline, and two canine kids. She always looks a mess and never meets a deadline.