Bio
If you have heard the name of this amazing author before, you probably know her through her most popular novel, The Nightingale. We will talk about that one shortly, but first, let us introduce you to Hannah. She is an American author who releases a new novel almost every year with the next as exciting as the previous.
Not many people have that big of an imagination to work with that constant flow of writing, but Hannah sure manages to pull it off. An interesting fact about her is that she did not intend to be a writer. Hannah actually graduated from the University of Washington with a degree in communications and then worked at an advertising agency in Seattle.
---
Best Kristin Hannah Books
---
Career
Another thing she did just before becoming a full-time writer was getting another degree in law at The University of Puget Sound. After that, Kristin devoted her time and energy to writing very interesting novels, and as we can see it worked out perfectly. So, now it's time for you to check out the best Kristin Hannah books.
---
Award-Winning
Of course, we are going to start with probably Hannah's best novel, which has won multiple awards and even made it into a famous blockbuster movie. The Nightingale, one of her many amazing historical novels, has such an inspiring story that it just had to be made into a movie. It is also one of Kristin Hannah's best-reviewed books.
Hannah writes a story about the power of women and everything that they can endure when it comes to the ultimate goal, survival. It's one of Hannah's best books that simply anyone will find inspiring and can relate to as the characters face the immensely hard times of war.
Vianne Mauriac
It's during the period of World War II, France is occupied and overtaken by the German nazis. We meet some of the first characters in the book as Antonie leaves to fight at the front and says goodbye to his wife Vianne Mauriac.
Vianne did not actually believe that the Nazis were invading France and find it ridiculous. However, soon she witnesses countless soldiers marching in, trucks coming from all sides, tanks shaking the ground, planes dropping bombs from everywhere, and killing innocent people. Everything suddenly becomes a war zone and we have all seen how horrible war is.
Hard Choices
Vianne finds that her house is taken by force by a German captain. Having no other choice for herself and her daughter, she is forced to live with the enemy. Now we see all the choices she must make to survive, most of which are extremely hard.
In the following pages, you will meet her sister Isabelle, who is eighteen years old and as rebellious as she can be. You will have a lot of fun on the adventures with these characters and see what else is going to happen. If we made this list of Kristin Hannah's novels ranked, it would be, without a doubt, one of the top-rated Hannah novels.
---
Story of Survival
Similar to The Nightingale, it is another one of the top Hannah's novels that hold a story about what it takes for someone to survive in this world, to face difficult times, and to make bold choices.
It takes place in 1974 mostly in Alaska, but before that, we meet some of the characters in a different place as we see Ernt Allbright, who was previously a prisoner of war, finally coming home to his family after the Vietnam war. Those times certainly did a number of things to Ernt's mentality in a way that made him a very volatile man who was very unpredictable and impulsive. If we sorted Hannah's novels in order of popularity, The Great Alone would be among the top Kristin Hannah novels.
Just a Normal Life
He's looking for a normal life after the war, where he just wants to have a regular old job and spend time with his family without doing anything out of the ordinary. But when he starts losing job after job, Ernt makes a bold and impulsive decision to move to Alaska with his entire family in hopes of a better future where he can get off the grid and live in peace.
New Life Awaits
Ernt has a wife who would do anything and go anywhere for the man she loves, and her thirteen-year-old daughter who can not wait to see more of the world. The interesting part of this novel starts after they move to Alaska. After all, it is one of the most popular Hannah books and maybe even the best Hannah novel for a reason.
You will have an exciting time witnessing everything this family has to go through to survive the long cold nights in Alaska and everything it takes for someone to live there. It's probably the best of Kristin Hannah.
---
Choices
It's 1934 in Texas and things are chaotic, with a drought and millions of people out of work. Farmers are fighting to not only keep their land, but also for their livelihood. With no water, the crops are dying, and the endless dust is threatening to bury everyone. This is one of the darkest periods in the Great Depression.
This is a dangerous and uncertain time for everyone, and there's a decision to be made. Elsa Martinelli finds herself having to make an agonizing choice: does she stay and fight for the land she loves, or does she go to California and try to make a better life for herself and her family?
Hope And Sacrifices
This is an ineffaceable portrait of America and the American Dream, a story that takes the reader on a journey through the eyes of one determined woman. This is a woman whose sacrifices and courage defined a generation. It is an epic novel about love and hope, set against the backdrop of one of America's most poignant times in history.
It is no surprise that this Kristin Hannah book is one of her best rated; it is a truly beautiful and moving story. It's a story of a family trying to survive, and I felt myself rooting for them every step along the way. The book is not a short one, but I finished it way quicker than expected because I just couldn't put it down! This is the perfect book if you're looking for a new historical fiction.
---
Mother and Daughter
This is another one of the best Hannah novels that we are sure most mothers and daughters will like. It's a tale from the best-selling author who writes wonderful words about the precious relationship between a mother and her daughter.
Different mothers and daughters have different relationships, some more loving than the other, but in this story, we meet two sisters who are far from being alike and have very few things in common. It is one of the most popular Kristin Hannah novels, maybe even the best Hannah book for many of her fans.
Meredith and Nina
Their names are Meredith and Nina Whitson, one of which has chosen to be a stay-at-home mother who spends her time taking care of her children and the other one became a famous photojournalist who is traveling the world.
After not seeing each other for a while, they get the tragic opportunity to become close again when their father falls ill. We meet their mother Anya, a mother who has not shown much love, and even now, in a time of crisis, is still very cold towards her daughters.
Beautiful Drama
You will certainly have a wonderful time reading about the lives of these people as it is quite interesting and full of drama. You will learn about a different kind of mother-daughter relationship and see how they all handle it. After all, it is one of Kristin Hannah's best books.
---
Something Different
The next book on our list is slightly different from the books reviewed above, but that does not mean this is not one of the best Kristin Hannah novels. Kristin knows how to write amazing stories on many topics, and you can now find out for yourself what we mean.
Firefly Lane is one of the best-selling Hannah books about love, loss, and the wonderful emotional values of true friendship, set in 1974. In this story, we meet an eighth-grader named Kate Mularkey, who is not having the best time in school and has accepted the fact that she is at the bottom of the popularity scale.
Lucky Coincidence
Just as Kate is giving up hope, Kristin introduces her to the new girl at school who instantly becomes one of the most popular kids. As luck would have it, Tully has just moved there and they happen to be neighbors.
Tully was looking forward to making new friends and luckily for Kate, so was she. Now, these girls were anything but similar. Kate, a great underdog, with nothing close to being cool but only a wish, and not having any friends, and Tully, a popular girl who seemed to have it all, beauty, ambition, intelligence. Something just clicked between these girls and they eventually made a pact to be best friends forever. Speaking of best friends, have we mentioned that this is one of the best books written by Kristin Hannah? Yeah, we most likely did.
Friendship Through the Years
You will certainly learn a lot more about these interesting characters as this story spans over three decades. Firefly Lane is a great story about friendship through the years that true Kristin's fans can't wait to get their hands on. It is one of the best books by Kristin Hannah that we have on our list.
---
Happy and Tragic
Last but not least, we present another one of the amazing novels by Hannah, filled with strong emotions between a variety of people who care deeply for each other. It is a story that shifts from happy to tragic as the characters go through good and bad times, like most of the novels from Hannah book list. It is a story that really touches readers as it talks about family, love, loss, and support from the people we love. Let's now look deeper at Hannah's next book on our list of the best books by Kristin Hannah.
Jude Farraday
In this last suggestion from our review of the best books from Kristin Hannah, we get to know a few characters who are all part of a family. One of them is Jude Farraday, a happily married mother whose job is to take care of things around the house and her children, putting the needs of those she loves above her own, like any loving mother.
Then there are her twins, Zach and Mia, who are both well-behaved children with fairly normal and happy lives. Then a new family member enters their lives, Lexi Baill, a former foster child with a somewhat dark past.
Lifechanging Twist
Everyone is supportive of Lexi and things seem to be going pretty well for everyone. Just when everything seems normal, Hannah comes up with a life-changing twist that affects everyone. Make sure to find out how they deal with the new problems they face as you begin to unveil the secrets of this book yourself. It is also one of the best-selling Hannah books, which only proves its quality.
---
The Girl From The Woods
If you're looking for a story that will move you (maybe even to tears), then look no further than the book 'Magic Hour' from the best-selling Kristin Hannah. The story follows a woman named Dr. Julia Cates, who was a well-respected and well-known child psychologist throughout the country. That is, until a tragedy ruins her career.
Julia decides to retreat back to her small hometown in Washington, hoping to move on from everything. This is where she meets a six-year-old girl who emerges from the nearby woods, trapped in a world of fear and isolation. There is nothing more important to Julia than saving this girl, who she calls Alice.
Finding Home
Saving Alice is not something Julia is going to be able to do on her own. She's going to need help from those around her, including the sister she barely knows and the handsome doctor who is surrounded by secrets. While trying to find a home for Alice, Julia finds her faith and strength put to the test. Through all of this, will she be able to find a home for herself, too?
This is an impossibly beautiful story, and it ticks all the boxes of things I want in a fiction novel: romance, mystery and drama. The plot itself is also very interesting and nothing like I have ever read before. Everything works together perfectly, from the charming small town to the vivid descriptions and colorful characters. This is not a book that you will want to skip!
---
Falling Apart
All marriages have their breaking point, all families have wounds and all wars come at a cost. In this best book, Kristin Hannah tells the intimate story of a husband and wife in a troubled marriage, in love and at war with each other. Many couples have their issues, and it's no different for Michael and Jolene Zarkades.
They face the pressures of everyday life the same as everyone else, trying to balance their careers, children, bills and chores. All of this while their 12-year marriage is slowly falling apart. Then Jolene gets a deployment that puts her in harm's way, and defense attorney Michael finds himself stuck at home, a single parent to their two daughters.
The Front Lines
Michael finds himself in unchartered waters operating as a single parent and it kills Jolene to leave her family, but as a soldier, she knows that she has a duty. She continues to write letters to home, painting a picture of her life on the front lines that won't worry her family as much. But this war is going to change Jolene in ways she never would have expected, and Michael will find himself facing his worst fears.
This is very profound and honest look on marriage, as well as the toll that war takes on American families. There are so many messages to take away from this novel, but the biggest ones are love and hope. It would be rude of me to not give you a heads up, so I will leave it at this: this story will make you cry, but you will be glad you read it.
---
Three Sisters
Here we have another top book from Kristin Hannah, and it may just be her most heart-wrenching story. This is a story about the three Grey sisters, who have always been very close. Their bond became even stronger after their mother died, standing together against their disapproving father who cares more about his reputation than his own children.
Winona is the oldest and she needs her father's approval the most. She knows her father doesn't value the qualities she has, but as the best lawyer in town, she won't stop trying to prove her worth. Aurora is the middle sister, the peacemaker who tries to keep everyone happy while she hides her own pain.
Truth Comes Out
The youngest sister is Vivi Ann, the star of the family. Stunningly beautiful with a huge heart, she is adored by everyone. Everything comes easy to Vivi Ann. That is, until a stranger shows up in town. That's when everything changes. The Grey sisters will find themselves pitted against one another. Their loyalties will be tested, and secrets will be revealed.
But the biggest secret of all is the truth about a shocking crime; one that may just shatter their sisterly bond for good. I am dying while reviewing this book because it just has so much drama and I am here for it! It's beautifully written and really homes in on what it means to be a family. You might find yourself heartbroken at times, but I promise that the ending will make it worth it.
---
Consequences
Everybody makes mistakes, but some mistakes have bigger consequences than others. Which is the case for Meghann Dontess, whose terrible choice years ago cost her everything, including a relationship with her sister, Claire. Now a highly successful attorney, Meghann has put any thoughts of love on the backburner – but then she meets a man who thinks he can change her mind.
Claire Dontess has fallen in love and is getting married. As her wedding day draws closer, Claire steadies herself to face her older sister, Meghann. Finally reunited after two decades apart, these sisters who think they have nothing in common will find themselves trying to become what they should have been the entire time: a family.
Together Again
The sisters may just start to realize that the thing that put a wedge between their relationship was all a misunderstanding. Each are holding on to the hurt and resentment from past decisions, but both secretly wish they were closer. Their story highlights how it is never too late to make amends, and you will regret it if you don't.
I really enjoyed this book, even though it made me cry more than once (especially the last 30 pages – you've been warned). The storyline changed a few times and I honestly didn't expect where the story ended up, but I was more than happy with the ending. The characters also had great development which is always a win! This is a bit slower than some of Kristin Hannah's other books, but it still well worth the read.
---
Final Thoughts
Hannah has proven herself why she is the bestselling author and why she has won awards for her books, as she truly writes some of the best novels out there, with some amazing stories to share with everyone. Her amazing imagination brings out some great fictional characters and stories for all to enjoy. That's all folks! We hope our review has answered your question about what the Hannah's best book is!
---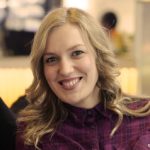 Alissa is an avid reader, blogger, and wannabe writer. (She's a much better cook than a writer actually). Alissa is married, has one human, one feline, and two canine kids. She always looks a mess and never meets a deadline.