---
Best Marriage Counseling Books
---
Inspiration and Information
If you are looking for solutions to your own marital problems or advice for others, then you will find this selection of the best marriage counseling books a great source of inspiration and information.
The selected marriage communication books have been written by therapists and psychologists with many years of experience of counseling as well as what they have gleaned from their own marriages.
---
Communication Problems
Gary Chapman wrote one of the best marriage help books because he realized that communication problems were the source of many marriage break-ups and unhappiness.
His counseling work within his church, as well as his personal experience of marriage with all its ups and downs, gave him the expert knowledge required to write this influential book. Each chapter in this book relates to one of the five love languages that Chapman has identified. They are:
Using words of affirmation
Spending quality time together
Giving and receiving gifts
Performing acts of service
Understanding the value of physical touch
Save and Deepen
According to Chapman, becoming adept at using these five love languages will save some marriages and deepen those that need it. The Five Love Languages was unique when it was first published because it was different from the ultra-religious marriage counseling books that were available. While Chapman is a professing Christian, he has used a common-sense approach to helping couples to communicate more efficiently.
Understanding Love Language
Finding a definition of what love means to us, and then learning about what love means to our partner, is fundamental to gaining an understanding of what each person wants from a loving relationship. Only when we understand each other's love language, can we hope to have a long and happy union.
This is not a once in a lifetime job, but marriage needs regular maintenance and checking in with each other to ensure that the love languages are being understood.
Handy Workbook
The handy workbook style of this marriage counseling book ensures that couples commit to doing the tasks at the end of each chapter and reflecting on areas in communication that may need improvement.
An updated version of The Five Love Languages is available and modern couples may find that it is a better reflection of the types of problems that couples in 2020 need help with. Chapman has not included any mention of the myriad of relationships couples find themselves in today, but rather than feel excluded, my advice would be to take what is good from this marriage help book and forget what does not apply to your relationship.
---
Broken Trust
Many couples are not able to even contemplate continuing the marriage after trust has been broken by an affair. The mental anguish and turmoil of emotions can seem overwhelming and many couples need intensive professional help to see their way out of the nightmare.
Enormous Encouragement
If the couple agrees that they want to save the marriage, then After The Affair, by Janis Spring, could be an enormous encouragement in their quest to find the best marriage help book. Finding the cause of the problem that led to infidelity is always a painful but necessary part of the healing process and this book has been used successfully in couples counseling.
Identifying the inevitable phases that couples will go through after an affair, is a lot like the phases of grief one experiences after the death of a loved one. Each phase has to be accepted and acknowledged on the path to reconciliation or divorce. After the Affair has a grounded, non-judgmental approach to dealing with the repercussions of an affair.
Ask and Answer
This is one of the best marriage help books because it expects couples to ask and answer some deeply personal questions. In the modern context, this book remains relevant and it is a useful manual that is often used by in marriage counseling sessions and church study groups.
Reviews by readers declare that this book has helped them to make sense of a devastating blow to their marriage at a time when it feels like no-one understands the pain of broken trust.
---
Interesting Ideas
The Rolling Stones said "I can't get no satisfaction" but Harville Hendrix maintains that it is possible to get the love you want. In his new book Getting the Love You Want: A Guide for Couples, he presents new and interesting ideas and it has become the best marriage help book. Couples will benefit from his lengthy experience as a therapist and marriage counselor, as well as his relaxed writing style.
Mindful Marriage
Hendrix encourages couples to commit to a mindful marriage relationship. By this, he means that we understand the principles that drive us towards a certain partner and the threats that are waiting in the shadows. Once a couple is conscious of the dangers, they are also prepared to overcome them and forge a deeper and more loving relationship.
First Hendrix illustrates the stages that romantic relationships go through initially and recommends ways for couples to manage the conflict that may arise. The following section of the book explains how to attain a conscious marriage, where love and support are enjoyed at a deeper level.
Ten Steps
In Getting the Love You Want, couples are taught the ten steps to a mindful relationship and the book provides exercises to be completed and discussed to consolidate this learning. Following these steps should lead to a revitalized relationship with improved communication and mutual satisfaction.
Getting the Love You Want is recommended as a marriage help book for couples who have enjoyed long marriages or for couples who have deeply ingrained bad habits that have soured their relationship. This information is as relevant today as it was when this book was first published and this book has received glowing reviews from couples around the world.
---
Drought
No matter how much you loved your partner at the beginning of the relationship, it is extremely difficult to sustain that intensity of emotion as life goes on.
Many married couples experience the "drought" when real-life sucks all the energy out of you and there is nothing left to give to your relationship. That is exactly when couples need this best-selling marriage help book by Marcus Kusi.
Drifting Apart
Some couples feel themselves drifting apart, while others only notice that things have changed between them when they have become perfect strangers living under the same roof. When things have gone that far, it is difficult to know where to start with rebuilding the relationship.
Emotional and Sexual Intimacy in Marriage was written for couples who find themselves unable to remember why they fell in love in the first place. Couples who are wondering where the feelings of love have disappeared will find the answers that they are looking for in this practical and honest marriage counseling book.
Tips and Solutions
Married couples know that the growing chasm between them can only lead to the growth of dissatisfaction, resentment, and loneliness within the marriage. All the ingredients that are necessary for the divorce that they fear will be the inevitable ending to the marriage.
Kusi offers help to couples who have reached this depressing point in their marriage and inspires couples not to give up. His advice includes the following:
Practical tips for reigniting the spark of romance
Solutions for the disappointing lack of performance between the sheets
Ways to identify why you are both emotionally, physically and sexually dissatisfied
Discovering new ways to express your needs and wants to your partner in a way that will be well received
Make your home a refuge from the troubles of the world. It should be a place where you can let down your guard and relax
Learn to communicate feelings about intimate issues without judgment or fear
Enjoy Each Other Again
Kusi and his wife have experienced the pain of a relationship that has become unfulfilling and they have survived to tell the tale. They have discovered five secrets that they perform every day, no matter how little time they have to spare. They prove that it is the little things that they share that lead to the greatest intimacy.
This is an excellent marriage counseling book for couples as it provides templates for practicing intimacy every day of the year. For couples in gridlock, this allows them to try new things and enjoy each other again after thinking they had reached the end of the road in their relationship.
---
Vast Experience
This husband and wife team have vast experience in dealing with marriage problems and applying therapies that work in their couple counseling sessions. As with many of the best marriage counseling books, this one focuses on the need for excellent communication between spouses.
By using real-life examples of couple's conversations, the Gottman's collate their findings to enable other couples to benefit from their insight.
Lonely Place
When a couple is in the middle of conflict and despair, it is a very lonely place. Through reading about the experiences of other couples in Ten Lessons to Transform Your Marriage, it is possible to feel reassured that you are not alone.
Married couples often hide their problems from others out of loyalty or embarrassment, but when they share the solutions to their problems, other couples benefit immensely.
Separate Chapters
The Gottman's have taken the most common problems that couples experience in their relationships and deal with the issues in separate chapters. This makes it easier for the reader to choose the most relevant chapters for them. Here are some examples of the topics that are covered in this book:
Couples who are surviving an affair
Coping with a spouse who is a workaholic
Changing scenarios within the marriage
Surviving your spouse's anger or changing moods
The nagging wife
What happens when the kids arrive?
Finding time for sex in a busy life
There are many relevant tips and ideas for couples who are struggling with one or many of these common problems. The advice in this best book for couples counseling is detailed and explicit, which is just what you need when all around you is mayhem and disillusionment.
Be Selective
The Ten Lessons to Transform Your Marriage is aimed at helping as many couples as possible within the scope of one marriage counseling book. For that reason, couples need to heed a word of caution when reading this book.
My advice is that you do not try to apply all the advice in one go. Be selective and use discretion about which are the priorities in your particular relationship. Also, it is important to allow your spouse time and space to assimilate the information. Deal with your issues and your spouse will appreciate the respect and time to do the same.
---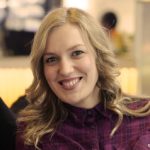 Alissa is an avid reader, blogger, and wannabe writer. (She's a much better cook than a writer actually). Alissa is married, has one human, one feline, and two canine kids. She always looks a mess and never meets a deadline.