William F. Harley
William F. Harley, author of this book is a qualified, practicing American psychologist and counsellor. Getting married is easy, but staying married seems to be a remarkable achievement in 2020.
The current divorce rate in both the USA and the United Kingdom is not far off 50%, and so those who would like to stay happily married, need to be reading a range of marriage books.
---
His Needs, Her Needs Book
---
Happily Married
Reading this book is one way to become informed about the best strategies to employ if you want, not just to stay married, but to be happily married. Many young, married couples do not have good role models to follow in this regard, so reading books about marriage is a way to glean as much wisdom.
His Needs, Her Needs, written by William F. Harley, claims that it can assist in "building an affair-proof marriage". I wonder what makes this such a good book.
Romance Is Not Enough
Romantic love that leads to marriage is quite different from an arranged marriage, for instance, and it needs ongoing nurturing to be able to sustain the "til death do us part" bit. When you think about it, many of us go into the biggest emotional and financial deal with hardly a clue of what we are committing to.
Armed only and romantic dreams and fantastical ideas of what marriage is going to be like, we jump right in and find ourselves drowning in the mundane problems that will inevitably surface. No wonder so many people get despondent after a couple of years.
Both Parties
The first thing to remember is that it will take both parties to make a marriage happy and successful. This is the approach that Dr. Harley took when he wrote the study manual for His Needs, Her Needs.
As a commended clinical psychologist and marriage counselor, he put his knowledge and experience of what makes a marriage work, into writing this bestselling marriage guidance book. However, his best qualification is the fact that he and his wife, Joyce, have been happily married for over fifty years!
Ten Important Needs
According to Dr. Harley and Joyce, there are just ten important emotional needs that husbands and wives need to satisfy in each other to achieve a happy marriage and avoid the possibility of either of the partners from straying. The program that he has designed will teach married couples how to love in a more creative and caring way, as well as how to look out for the pressure points that could lead to divorce.
Study Guide
His Needs, Her Needs book is a type of study guide that is used with small groups. After watching a video, the group discusses some questions relating to what they have observed. Couples then work on their own set of questions individually. Strict rules guide the structure and confidentiality of the couples who have engaged with the program.
After completing their homework, a couple is required to have a "date night" when they share their thoughts and feelings about that unit of study. Following that discussion, couples are expected to practice what they have learned and embed this into their relationship.
Chapters in the book cover topics such as The Love Bank, Affection and Sexual Fulfillment, Intimate conversations, Companionship, and Family. Each chapter effectively deals with the big issues that couples will encounter in their life together.
Positive Reviews
His Needs, Her Needs book receives mixed reviews from both male and female readers. Positive comments proclaim that it is a book that can form the foundation of a happy marriage. Couples who enjoyed the book believe that it was of supreme help during the early years of marriage and the inevitable growing pains that newly-weds experience.
It provided couples with a common way of expressing their needs to one another. Although the basic premise of the book is Christian, it is not overtly so, and couples from any or no faith could find valuable information between the covers.
Negative Reviews
Negative book reviews of His Needs, Her Needs are common in that they do not like the patriarchal tone and obvious pro-male bias. In other words, if the wife does everything to please her husband, including how they look, act and think, and make themselves available for sex whenever the husband decides, then the marriage is bound to go swimmingly. With those and other unrealistic demands on the modern woman, Dr. Harley reduces his audience considerably.
Just Animals?
It appears that Harley believes that men and women are just animals who react to stimuli and that if their primal needs are satisfied, then all will be well. Published in 1995, most of the material in this book is outdated and the unrealistic expectations could cause more problems than they solve.
For example, the author states that a wife should be a housewife and not pursue a career of her own. With married couples struggling to keep house and home together in these financially pressured times, it would be interesting to see how many would stay married without both partners making a financial contribution just to buy the basics.
Antiquated Ideas
With many more antiquated ideas like that one, His Needs, Her Needs inevitably led to some very angry responses from female readers, in particular. Harley fails to employ the most important skill of all that makes a marriage work well and that is having respect for each other. He does not seem to respect women and places all the blame for a husband having an affair on the shoulders of the wife.
One male reader's review stated that, although Harley is strongly anti-divorce, he is almost glib when stating that some marriages must inevitably fail. While there is, of course, some kernel of truth in this marriage guidance book, it is too much like a DIY manual for constructing flat-pack furniture and living, breathing, messy marriages comprising fallible people are not built or repaired in the same way.
In Conclusion
His Needs, Her Needs requires the reader to have an open mind and needs couples to be selective when taking the advice proffered in this book.
---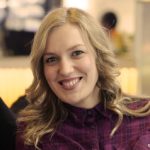 Alissa is an avid reader, blogger, and wannabe writer. (She's a much better cook than a writer actually). Alissa is married, has one human, one feline, and two canine kids. She always looks a mess and never meets a deadline.