Timothy Keller
Timothy Keller is a popular New York pastor who has written this marriage guidance book with his wife Kathy, to whom he has been married for more than thirty-six years. He shares his experiences and wisdom on how to have a long and happy marriage in his book, The Meaning Of Marriage.
Christian Book
This is fundamentally a Christian book that will inspire all who have an interest in getting married or staying married. Keller refutes the idea that romance is essential for a happy marriage.
---
The Meaning Of Marriage Book
---
Divorce is Not a Solution
Tim Keller is also opposed to divorce as a solution to an unhappy marriage and he does not believe that there is only one perfect partner for each of us. Instead, he believes that the purpose of marriage is to strengthen our spiritual relationship and increase the happiness that we experience in our marriage.
No Place for Selfishness
Reading book reviews of The Meaning Of Marriage, I was impressed by how many couples have found that this book delivers on its promise to assist them in their quest for a happier Christian marriage. The reasons for the success of this book in the marriage guidance genre are many and varied.
Christians understand the idea, based on New Testament ideology, that marriage symbolizes the relationship between God and the Church. All the aspects of that relationship should be reflected in the marriage between two people.
In essence, Keller proposes that marriage should be a caring relationship in which selfishness has no part. Putting each other first is the key to a happy marriage according to The Meaning of Marriage book.
You Don't Know Me at All!
Another interesting idea put forward by Keller in this book is that when we fall in love with someone, we don't know them completely. As we get to know them through the marriage relationship, we find out that they are not the perfect person we fell in love with, and disillusionment sets in. The most vital characteristic that will sustain a marriage is not romantic love, but deep and lasting friendship.
Men and Women Have Equal Value
Keller has a more democratic approach to the roles of men and women in a marriage. This is a refreshing change from the patriarchal tone of many other Christian guidance books. Recognizing that couples are living in a much-changed culture, with completely different pressures and desires than those of previous generations, is a welcome insight.
As with many books of this genre, The Meaning Of Marriage book makes the mistake of using too much repetition when making a point. Married couples, with busy lives and many commitments, do not have time to wade through reams of words. They want short, sharp examples that offer practical advice that can be implemented in their situation. This is one of the few criticisms that are highlighted in reviews of this book.
Love Hurts!
Another controversial point made by Keller is that we should not have lingering thoughts about hurts we have endured as a result of previous family or relationship failures. He believes that this makes us focus on ourselves too much, whereas he thinks that our energy should be directed at caring for our spouse now.
While many agree that we should not let past hurts overwhelm our present happiness, it is important to realize that for others, their hurt is a very deep problem that may require many different therapies before they are completely healed.
Significance and Benefits
On the whole, The Meaning of Marriage book fulfills its promise to explain the significance and benefits of the institution of marriage and has provided worthwhile insights for many readers.
---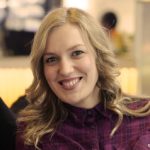 Alissa is an avid reader, blogger, and wannabe writer. (She's a much better cook than a writer actually). Alissa is married, has one human, one feline, and two canine kids. She always looks a mess and never meets a deadline.