Bio
Thomas Dexter Jakes Senior was born on the 9th of June, in the year of 1957, in South Charleston, West Virginia. The author is far more familiar to audiences by his pen name T. D. Jakes. He is an American writer, filmmaker, and bishop to The Potter's House, which is an American megachurch, though it isn't denominational.
As noted above, Jakes was born in South Charleston, West Virginia, but he was brought up in Vandalia, West Virginia. He grew up to become, when aged only twenty-five, a pastor for the Greater Emanuel Temple of Faith, which was a storefront church in Smithers, West Virginia, boasting ten members in total.
---
Best T. D. Jakes Books
---
Career
In several years, his congregation had grown exponentially, boasting more than 300 members, but this was nothing compared to what was to come. In 1981, he and Serita Jamison finished their nuptials business and have been together ever since.
The author has also received a Grammy Award in the category of the Best Gospel or Chorus Album in the year of 2003 for his album A Wing and a Prayer. Now, with that said, we can take a look at the best T. D. Jakes books.
---
What Doesn't Meet the Eye
Woman, Thou Art Loosed! is one of Jakes's books for women, but also one of the best-selling Jakes books. The book is a great achievement and it was published in the year of 1993, spanning nearly two hundred pages.
Woman, Thou Art Loosed! is a book written especially for women. The story is about a couple who supposedly and outwardly seemed to have everything one could wish for – great careers, faith in God, friends in the church, but when tragedy strikes, how strong are they to weather the terrible storm that was about to hit them?
Standing Firmly
This book is about overcoming all the obstacles, problems, and difficulties we encounter, whether it is so tragic that grief has taken our hearts or just a small inconvenience.
There will always be fear and always disappointment in life, but the author here wanted to express his devotion to women all over the world, and if you ask us, he has done just that. It is not only one of the most popular Jakes books, but very possibly the best T. D. Jakes book.
---
Leadership
Of all the books from Bishop Jakes, Soar! is perhaps the best T. D. James book, period. It is one of the invaluable Jakes's books on leadership that you should take with you. It was published in 2017, making it one of Jakes's most recent books.
Can't Pick and Choose
The author is well aware of the fact that all people are too often forced to stay in jobs that only serve to hinder and thwart our progress, both mentally and physically.
In this case, we watch others at work and make their dreams come true, but we are constrained by the desk or counter, or by the hard work we know. However, since the author is more than eager to inform us, there is always enough time to start the journey to your dreams.
Never Too Late
In Soar!, the Bishop talks about a variety of topics, but most importantly, he talks about how you can turn your unique vision into something that not only serves your dream but the world. One of T. D. Jakes's best books ever.
---
Recommended
When Women Pray is one of the most important Jakes Bible study books ever. It is a very complete volume that we cannot recommend enough. Of the entire T. D. Jakes list of books, this book could be at the top of the best-rated Jakes books. It was published in 2020, so that it falls in line with T. D. Jakes's newest books.
Not Alone
At a time when women are burdened with having even more influence and even more impact on the lives of future generations, the power that prayer has is essential for us to realize that we are not alone in our burden. We are in the company of others, in the company of God, and are helped by others and by God.
Speaking to the Almighty
Based on the lives of ten women who dedicated themselves to the art, splendor, and beauty of prayer, the author analyzes how prayer can influence the lives of people, especially women. Whether the goal is to find one's true self, to find and use one's strength, or to find a way to recover, prayer is there to help all of us who are in need. One of the best books written by Bishop Jakes.
---
Facing the Important Questions
Crushing is not like the other Jakes's relationship books because it doesn't focus on the relationship we have with our partner, but with the one and only, God. Out of all the books written by Jakes, this one deserves our recommendation the most, we reckon. Crushing was published in the year of 2019, so that we can count it among T. D. Jakes's new books.
A wholly insightful and knowledgeable volume, Crushing stands as one of the most important books that the author has published so far. What the writer set out to do when he embarked on the journey of writing this significant work was to answer one of the oldest and most paramount questions that humanity has known.
Personal Issues
These two questions have to do with why is it that the good are forced to toil and to suffer and where God is when such cruelties and brutalities occur. The book at hand is very, very personal, intimate, as the bishop speaks of the many things he has passed through in his life.
From his daughter becoming a mother in her teens to his mother's deteriorating condition due to Alzheimer's, he holds nothing back – and no matter how hard we try, we cannot hold back our tears either. One of the best T. D. Jakes books on the T. D. Jakes books list.
---
Point of View
Destiny is a wonderful book that we wholeheartedly recommend to our readers. Out of all the Jakes's books, Destiny is one of Jakes's best-selling books. When looked upon from a broader point of view, the book also falls into the category of T. D. Jakes's leadership books.
Fated to Be
What the author regards as fate or destiny is this sense of a tugging feeling, of being pulled in a certain direction, something that has led you either to the right place or to the right person.
It is this inner kind of compass that guides us to the achievement of the most transcendent, satisfying goal we could hope for. In a completely deterministic way, the author looks at the fact that many of the things we have done in life were not in our hands, and that is because we were meant for them.
Don't Let Up
To step into your destiny means to accept the role that you were given, to do what needs to be done, and find what we need to feel delighted and happy. Life is much better when we have a goal, but even better when we know that we have a destiny to achieve something. One of the top Jakes books of all Jakes books ranked.
---
Must-Read
One of the best Jakes books for men – though it isn't specially reserved for this gender, we just think that it speaks a little more pronouncedly to men – is Reposition Yourself. Accordingly, this is one of Jakes's books on relationships. It was published in 2007, spanning nearly 300 pages.
What God Tells Us
Reposition Yourself is a book that is focused on the scripture and the many quotes that the spiritual message of Christianity holds for us. There are many, many walks of life that can be applied to with the Christian message, the Christian principles, and the belief that prayer is what we require to build upon what we have.
Keen Insight
Using his three decades of experience in counseling on spiritual, relational, and financial issues, the bishop is ready to give us some pointers on how to find and achieve a content life, whatever our current position and whatever our goal is. At hand, we have a magnificent book that we think stands as one of the best books by T. D. Jakes in our T. D. Jakes book reviews.
---
Speaking to You
The Lady, Her Lover, and Her Lord is one of those Jakes's books on marriage that we just can't get enough of. It was published in 1998 and it might be the T. D. Jakes's best book we've picked up. In The Lady, Her Lover, and Her Lord, the author speaks to women about how to turn the pain of the old into something that drives you into the future.
It is worth mentioning, however, that this is not a book in which the author speaks unambiguously to a single gender, but a book in which a discourse takes place between the two genders. We called it one of Jakes's marriage books for a reason. One of the best Jakes books for couples, as well.
Significant Topics
With writing the volume at hand, the author's intention was obviously to focus on the essential aspects of a woman's life, namely on her relationship with God, with her partner, and with herself. Self-love is just as important as self-esteem and the author makes this abundantly clear.
A key topic that the author also discusses has to do with choosing a partner and what the criteria ought to be, since shallowly picking based on looks will lead to your downfall. One of the best books written by Jakes.
---
Easy to Lose Yourself
Among Jakes's latest books, we have one of Jakes's Instinct books that we absolutely love. Who would have thought, that out of all the Jakes's books, Instinct is such a treat to read. Instinct was published in the year of 2014.
The author has noticed that life in the world we live in can sometimes feel rather hazy, depending on how fast things are going. There are dangers and time-consuming distractions at every turn, so it can be quite easy to be side-tracked from the only true thing in life – God. One of Bishop Jakes's books we can't get enough of.
Being Aware
Examining various cultural, historical, and even intimate examples on the subject, the author is more than willing to talk about the inherent tendencies and latencies we have.
It is crucial to know when to think about taking risks, when to stop something in life, and when to listen to your heart. The author has prepared this powerful volume just for us. It is one of the best Jakes books ever.
---
Angst and Absolution
Let It Go is not just any entry among the books by T. D. Jakes, but one of the best T. D. Jakes books of all time. Let It Go was published in 2010 and comprises a total of almost three hundred pages.
The author has written many books on many topics, but his sharpest, most touching works always seem to have dealt with the subject of fear – and as such we can consider this book one of the best books on fear that Jakes has written. Here we can see why the writer and bishop is considered a true spiritual virtuoso by his many, many ardent fans and his large audience.
What You Need to Do
The writer is more than aware that both he and his Christian readers are familiar with the ideas and conceptions that truth is higher than time, higher than any culture, and that it shows a complete and coherent human understanding, which is all too rare. If you are interested in seeing how you can learn to forgive in order to be forgiven one day, then this volume is just for you.
---
What's Missing
Not Easily Broken is, with regards to all Jakes's novels, most often considered to be the best T. D. Jakes novel ever and we can see why. Not Easily Broken is a terrific book and we recommend it to all our readers. It was published in 2006.
Not Easily Broken is a book about a certain couple. The couple got married and it seemed like life would have a happy ending as their jobs ran smoothly, their hopes for the future were upheld, and their lifestyle was based on hard work and sacrifice. However, there was something absent from their lives and it was something very important.
Paying Their Dues
When they made their vows, they pledged that they would have a total of three relationships during their marriage, one for each other and the last one directed to God.
However, with the stress and difficulties in life that came and went, so did their commitment to this vow. When things go wrong, only by affirming this vow they can finally reach the light at the end of the tunnel. One of the best T. D. Jakes novels ever.
---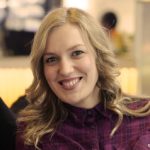 Alissa is an avid reader, blogger, and wannabe writer. (She's a much better cook than a writer actually). Alissa is married, has one human, one feline, and two canine kids. She always looks a mess and never meets a deadline.