Bio
Timothy J. Keller was born on the 23rd of September, in the year of 1950, in Allentown, Pennsylvania, United States of America. He is a famous and prominent American theologian, Christian apologist, and pastor. Redeemer City to City, an organization that trains pastors for global city ministries, was cofounded by Keller and he is its Chairman.
Childhood
As noted, Timothy was born and raised in Allentown, Pennsylvania. His parents were William B. Keller, a TV ad manager, and his mother was Louise A. Keller, with Clemente being her maiden name.
---
Best Tim Keller Books
---
Life and Education
The author attended Bucknell University where he acquired his bachelor of arts in 1972. Three years later, he received his Master of Divinity from Gordon-Conwell Theological Seminary. Finally, in 1981, Timothy was granted his Doctor of Ministry from the Westminster Theological Seminary.
He and his spouse Kathy presently live on Roosevelt Island in New York City. The couple has had three children, all boys – Jonathan, David, and Michael. Sadly, in June of this year, Timothy made the revelation that he had been diagnosed with cancer of the pancreas. With that said, let's take a look at what we think the best Tim Keller books are.
---
Strobe Light of Honor
Among the best-selling Tim Keller books and also among the most popular Tim Keller books is his 2008 volume titled The Prodigal God. The work is highly regarded in both the public eye and among critics.
More than once, Timothy has been referred to as the C. S. Lewis of the 21st century, and we can't do much more than just concur with this statement. The prominent minister, in his book The Prodigal God, utilizes one of the most well-known and adored parables from the Christian faith so as to bring forth a ray of hope and the prospect of salvation for us all.
Jesus' Famous Parable
By using the quite idiosyncratic and unique writing style that he has, Timothy is able to enlighten us on the topic of Christianity, Jesus, and the like, because he doesn't just look at it from one obtuse angle, but from a plethora.
Here, Keller uses the crucial message of Christ by taking a look at the most famous parable of the Messiah. The moralistic and those that have no faith are the ones to whom the prodigal grace of God is aimed at.
---
Mistakes We Fall For
The Meaning of Marriage is one of the top Tim Keller books. The nigh-three-hundred-page book was published in the year of 2011 and it is terrific. The culture which we have been a part of for the better part of our lives has seemingly always pushed us to strive to find the so-called one, our soul mate, the one we're meant to be with, etc.
We are taught that for a marriage to be successful, romance is the highest priority and that your partner is to aid you in becoming better. Even that marriage isn't something that is perpetual, but it can end in divorce when things have become irreparable, and such. However, in Tim's eyes, these things that we've been taught are nothing short of erroneous.
What Is Marrying For?
In The Meaning of Marriage, Keller utilizes the Bible as a means of a guide, while also giving heartfelt and touching advice from his own thirty-odd-year marriage to his wife. Keller goes on to show us that marriage was created to bring us closer to God, to bring us bliss and glee in our lives.
As Keller begins delving deeper and deeper, he reveals observation upon observation and it all culminates wonderfully. Out of all Keller's books on marriage, this is our favorite.
---
Beleaguered Religion
The Reason for God is assuredly one of the best Tim Keller books that we've had the chance to enjoy. The three-hundred-page volume is one of the densest and most insightful that Tim has written, but also one of his most forthright. The novel was published in the year of 2007.
It is no secret that in the last two decades or so, religion, more specifically Christianity, has been the victim of caustic attacks by the vocal minority of atheists. There have been a number of books that have gone directly against religious and Christian thought and these books are so widely received as being fantastic that one begins to wonder. Nonetheless, in The Reason for God, Tim Keller grants us his own answers to the many doubts cast by the atheists so prominent in our culture.
Hard-Hitting Questions
Tim observes, examines, analyzes, and answers numerous questions, like why humanity is forced to suffer on this planet, how a God who loves his believers and creations would willingly send them to burn in Hell, why Christianity is somewhat exclusive, how it is that one of the many thousands of religions is the one true one, while the others are supposedly false, why wars have been begun and fought in God's name, and a plethora of other similar, hard-hitting questions.
Tim misses no beat as he dismantles the skeptic doubts that have been cast all while maintaining his divine poise. One of the best books by Tim Keller.
---
The Apostle's Words
The Freedom of Self-Forgetfulness is one of Tim Keller's best books. It is a wonderful, short, and straight to the point book which dazzles the hearts of the readers and fans of Keller. Published in 2012, we absolutely love this fifty or so page book.
While Paul and the other Apostles asked very many questions and pondered very many thoughts, one of the few that stick out the most has to do with what the indicators are of a so-called supernaturally altered heart. The church in Corinth is the one that Paul had been writing to just as he had come across this question. Paul in no way meant something superficial or shallow, but something that bespeaks of an internal, even spiritual change and what it is that can signal this modification.
Blessed Are the Forgetful
The punchy book utilizes the tenets of Christian belief and faith that Keller always adheres to. Keller brings forth the assertion that by thwarting our need and inclination to associate every event, experience, even story with ourselves, we can allow ourselves to be liberated from self-condemnation.
In the eyes of Keller, a humble person is not one that loathes himself, nor one that adores himself, but one that can be forgetful of oneself. It is also one of the best Keller books for teenagers.
---
Paying Attention
Counterfeit Gods: The Empty Promises of Money, Sex, and Power, and the Only Hope that Matters is one of the most well-loved Keller books, one of those that have the lengthiest of titles, but it is also one of the best Keller books, to date. It was published in the year of 2009.
What's better than the truest of loves, the success that will open doors for you, and pretty much the life you've always dreamed of? Today, more than ever before, we live in a world where faith is passed on these things, viewed as sacrosanct in the context of things to be achieved, and it is our firm conviction that they are what lead to a happy, fulfilled life. However, recessions, for instance, can quickly show one how precarious and frail these ideals are and how easily one can lose all that he has if all he has is money, for one.
False Idols
The truth, as Keller brings it forth, is that man has made counterfeit gods and false idols out of these things, out of sex, money, and out of power, and gives them the worship that the one true God is deserving of.
The author doesn't mean that we should give everything up and go bankrupt or anything of the sort, but that concentrating so much on these aspects of life so much so that they are in control of us, will inevitably bring us disaster and damnation. Perhaps the best Tim Keller book.
---
Sacrosanct Facet
Prayer: Experiencing Awe and Intimacy with God is a three-hundred-and-thirty or so page book which saw the light of day in the year of 2014. Coincidentally, it is also one of our Tim Keller's recommended books because it is so darn amazing.
It is the teaching of Christians that in churches, in schools, at home, and everywhere in between, we are given the ability to speak to God, to ask of him for something, and to confide in him with something, and we are to do this via prayer. Seeing as prayer is a portion of the Christian faith that demands acute and extreme concentration, Keller has granted us this masterful volume where he discussed and examines how it is that prayer works.
Speaking to the Almighty
The enthusiasm, the insightfulness, along with the expertly usage of the Bible is what makes Keller the terrific author that he is. Here he is able to bring up numerous prayers, namely ones that delve into forgiving, love, losing something, grief, bereavement, and so on and so forth, with his trademark potency.
Prayers aren't meant to be words spoken to the empty space in a room, but ones intimate and powerful and aimed at the God we believe in.
---
Self-Esteem
In a time where work is the means of making do with the many difficulties in life, the author has brought us his Every Good Endeavor. The question of self-worth, of why it is that we have to toil day in and day out so as to make a living, why it is that we are doing this kind of a job and not something more suited to our skills, why everything seems so inaccessible and hard, etc.
There are many questions that the people of today and even of the last number of decades have been forced to ponder daily while receiving no human answer as to the meaning of it all. However, a human answer is not what one needs, but a human messenger of God's answer is.
The Meaning of Toil
There is nothing more soothing, more alleviating, and satisfying to hear than the words of Keller as he gets down to the meat of the problem at hand. The biblical wisdom and insight that he has is unmatched, but so is his ability to advise and to reconcile certain things that seem irreparable.
The author ruminates on the idea that work is not for us, but for others, it is not meant to be of self-interest, but something that shows our integrity, or power, our belief, and our conviction in the one true God.
---
Preach Thy Belief
Jesus the King is on our list of books by Tim Keller and it is so because it is one fine, even magnificent book. Published in the year of 2011, the two-hundred-and-fifty-page book is one that we recommend wholeheartedly.
By now, we are used to the idea that if there is a question of Christian or religious origin, then Timothy Keller, the wonderful and world-renowned minister, is sure to have some kind of an answer, an answer that is to appease our appetites for asking. In the volume in hand, namely Jesus the King, Keller is at his most direct, even preaching, as the book demands the utmost focus and willingness to learn.
Cosmic Revelations
The Gospel of Mark is where, in the New Testament of the Holy Book, the life of Jesus is revealed to us. From Joseph, Mary, Bethlehem, Nazareth, to the Apostles, to the Crucifixion, and to his Resurrection, we listen to Keller as he goes through Christ's life while delivering his most personal and frank opinions on how the Son of God's life is a mirror as to how the story of the world is.
---
False Side of Righteousness
Generous Justice is in the league of our favorite books by Tim Keller and it is not hard to see why. The two-hundred-and-fifty-six-page book was published in 2010, but remains as Tim Keller's best book. Secular society is the place where the thought that the Bible is among the greatest impediments to justice in all of history.
It is accepted as being a means to thwart justice as we know it, especially because of the things written therein. It is thought of as being filled with views that are regressive, it condones and even aims to give a mechanism for slavery. However, this, in the eyes of Timothy J. Keller, is all wrong and he is here to make it be known.
The Integrity of Justice
He asserts that by experiencing a life of grace, one can see what it is that true, generous, divine justice is. For the many people who have doubt inside of them, who have sown doubt in others, or who have had doubt sown into them, Keller brings forth insightful experiences and analogies to bolster his point and to deliver one of his most intimate works. It is one we suggest picking up as soon as possible because it is one of the best books by Timothy Keller.
---
Reconciling the Pangs
As the final book in our Tim Keller's book reviews, Walking with God through Pain and Suffering is one of the most touching that the author has put out and also one of our most loved. The book was published in 2013.
Surely, more than once, in our lifetimes we have come to question why it is that we are subject to suffering, to bad things, to things that are not just of our liking but are quite detrimental to all that we stand for. Well, in Walking with God through Pain and Suffering, the author delivers his answer as to the question that has plagued the minds of men for years and decades. This is a book that grants a modern outlook on the question and this helps quite a lot in the accessibility angle.
Reason for Affliction
There are books from the 20th century that have tackled this issue, some of which aren't just aimed at the Christian religion, but of faith and belief in general.
However, with time, books become kind of outdated, that is unless that book is the Holy Bible, and the author is here to grant us his views on this issue of suffering and pain in the most honest, most sincere manner possible, the only manner that he knows. One of the best Tim Keller series that we recommend is Keller's For You series.
---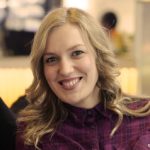 Alissa is an avid reader, blogger, and wannabe writer. (She's a much better cook than a writer actually). Alissa is married, has one human, one feline, and two canine kids. She always looks a mess and never meets a deadline.