Award-Winning Writer
If you had to ask Lynn Austin when she was younger what she wanted to do when she grows up, the last thing she would have said was "be a writer". Austin was more of the living in her imagination type growing up. She studied psychology in university and worked as a teacher for many years, even spending two of those years teaching 4th grade in Colombia. This is where her love of reading started.
Living in Colombia with no TV and plenty of spare time, Austin became an avid reader. She later moved to Canada with her family, where she found the time to start trying her hand at writing novels. Lynn Austin spent eleven years perfecting the craft of writing fiction, and it is no surprise that after all that time, she came out with books that received eight Christy Awards for her excellence in Christian fiction.
Expect The Unexpected
Austin's first novel was published in 1995, and she has since released twenty-three books in total. In this article I will write ten book reviews on Lynn Austin novels and series. I consider these to be the best books by Lynn Austin that I really recommend you read!
This may not be a genre for everyone; I certainly didn't think it was one that I would enjoy. But I found myself pleasantly surprised. It's always the authors you least expect that are the ones you come to appreciate the most. Once I started reading these books it became very obvious to me why Lynn Austin has won so many awards.
---
Best Lynn Austin Books
---
First Success
This Lynn Austin series is where she started writing some of her best books. Her first ever book, Gods and Kings, is the first in this historical fiction series. The main stories in this five-part series follow the Kings of Judah during the kingdom split. Austin does an incredible job at exploring the historical context and spiritual conflicts affecting the characters in these novels.
Gods and Kings is about Hezekiah, a second born son and prince of Judah, living in a kingdom under siege from hostile forces. King Ahaz, Hezekiah's father, has abandoned Yahweh and turned his nation onto idolatry. This story is a coming of age tale, as we see Hezekiah's life, from a turbulent childhood wrought with fear, to his first-ever encounter with the touch of God that changes his life forever.
Walking With God
The rest of the books in this series are Song of Redemption, The Strength of His Hand, Faith of My Fathers, and Among the Gods. The former two continue to follow Hezekiah's journey embracing God's Law, while the latter two follow King Manasseh dealing with his anger towards God after a tragic loss.
If the other reviews I've read are any indication, this biblical fiction series by Lynn Austin is one of the best out there. I became so aware of the time these stories were taking place in and how God used one person's life to change the course of a whole nation. It's quite a wild concept to wrap your head around.
---
Award-Winning Series
This three-part series contains the most popular books by Lynn Austin. These are arguably Lynn Austin's best books, the first two earning her Christy Awards. Candle in the Darkness tells the story of Caroline, the daughter of a wealthy family from Virginia. Raised to believe slavery is God-ordained and accepted by the Bible, Caroline has an eye-opening experience that forces her to confront her beliefs.
Fire by Night is one of Lynn Austin's top books. We meet the pampered and spoilt Julia Hoffman, living a luxurious life in Philadelphia. Her only priority during these war-ridden times is finding a husband. We are also introduced to Phoebe Bigelow, who would rather enlist in the war than work for someone else. Two completely different women, both on the run for different reasons.
Daunting Choices
A Light to My Path I found to be the most impactful. Grady and Anna are both slaves, and each views their lot in life very differently. Grady is resentful that he is treated differently because of the colour of his skin, while Anna has accepted her fate as a maid. Do they sit back and accept the life that was chosen for them, or do they get revenge?
You do not have to read these Lynn Austin books in order as each one follows the journey of a different character. The link lies in the fact that each story contains a different perspective during the Civil War. It is actually a really clever way of writing, and I'm not surprised that these are considered the best books by Lynn Austin!
---
Love And Faith
Drawn back home to Wyatt Orchards ten years ago, Eliza is now widowed and looking after her three young children alone. With increasing debts, Eliza has no clue how she will run this orchard on her own. And then a stranger appears on her doorstep. Eliza assumes Gabe is no different to every other down-on-their-luck person looking for work during the Depression.
Gabe tends to the farm with a familiarity that is more than coincidental and raises a lot of questions. Eliza finds herself drawn to Gabe's gentle ways but is concerned that his past and motives could jeopardise everything she has fought for. This book will heal you, challenge you and leave you with questions about yourself that require you to search deep down to answer.
Made For The Screen
You may have been reading this review and thought that the storyline sounds somewhat familiar. This is because Lynn Austin is one of those lucky authors that has had her books made into movies! This novel was made into a movie for the Hallmark Channel. You can read this book and then see the characters come alive on screen!
As a reader, the book is always better, and that certainly applies here as well. This has to be one of the best Lynn Austin novels. It has a little bit of everything: love, faith, family and turmoil. My favourite character by far was Aunt Batty, I loved how much wisdom she had. This was an incredible read and I highly recommend!
---
Intertwined Stories
This is one of many best-selling books by Lynn Austin, and after reading it, I totally get why. It's one of those books that is an emotional rollercoaster and stays with you long after you've finished it. I wouldn't say it is the best Lynn Austin book ever, but only because her Refiner's Fire series takes that crown. This standalone novel just has that quality where you want to stop reading but you can't. This the type of story that just draws you in.
Based in Brooklyn, New York during World War II, this story shows us how people's lives are intertwined in ways we don't even realise. Eddie is heartbroken after his wife dies and decides to enlist in the army. This leaves his children, Esther and Peter, devastated that they may also lose their father. Eddie's landlord, Jacob, is counting down the days until the war ends, hoping that his son will make it out alive.
More Connections
There is another character whose life is intertwined with Eddie's and Jacob's. Penny has been in love with Eddie for years and feels like she's been given a chance with him when his wife passes. When Eddie enlists in the war, Penny offers to take care of his children, in the hopes that Eddie will finally notice her.
These character's each face their own battles and learn to grow and change in ways they never expected. Along the way, they discover some truths about the love of God, not only when He is present, but also when He is silent.
---
Best Friend Betrayal
This beautifully written two-part series includes the latest books by Lynn Austin, having been released in 2020 and 2021. If I Were You jumps between two timelines. In 1940, Audrey and Eve are two best friends who couldn't be more different. Their differences are polarising, until a greater threat unites them. The Nazi invasion pushes the girls to fight together as ambulance drivers.
All the while, an American soldier pursues Audrey in the hopes of a future together, and Eve is wishing for a future with Audrey's brother. Fast forward to 1950, and Audrey is a widowed war bride, leaving England for a fresh start with her American in-laws. Upon arrival, Audrey finds out that Eve has spent the past four years impersonating her. This deception will bring their complicated friendship – and its secrets – to the surface.
The True Meaning Of Christmas
The Wish Book Christmas was the better ranked out of these two Lynn Austin books. We see best friends Audrey and Eve excited to start new traditions with their sons, when the 1951 Sears Christmas Wish Book arrives. As their boys obsess over all the toys in the book, Audrey and Eve realise that they need to teach their sons what Christmas is really about.
The second book in this series is kind of like a balm for your soul after the first one. It is not as heavy, but more wholesome and heart-warming. This book is one of the best by Lynn Austin and the perfect Christmastime read!
---
Not-So-Happily-Ever-After
Living in a dream world with her nose stuck in a book, Alice Grace Ripley has the rug pulled out from under her when her boyfriend ends their relationship. Even worse, Alice has lost her job at the library due to the Great Depression cutbacks. Running from the small-town gossip in Illinois, Alice finds herself in a backwoods Kentucky town, with no electricity, cars or running water.
Finding herself responsible for the care of the people around her, and delivering books to the scattered townspeople, Alice stays longer than she planned. It is in this small town where Alice discovers that adventure, mystery and romance, may be better in real life than she could have ever imagined!
A Little Bit Of Everything
When I read the synopsis of this book, I thought it would be a slower read, and I was completely wrong. There were so many different aspects to this story: danger, murder, family-feuds, romance, to name a few. I also loved Alice's character, she's so witty, direct and honest. I had actual laugh out loud moments at some of her comments.
This book was sad, exciting and beautiful, all at the same time. The way it was written almost reminded me of Alice in Wonderland, and that execution alone makes this one of Lynn Austin's best books. Honestly, I consider this to be the best novel by Lynn Austin, but that's just my personal opinion. You will have to read the book and decide for yourself!
---
Finding Faith
This three-part book series by Lynn Austin is not one that has to be read in any particular order. While the books are based in the same place, each one details the story of completely new characters. Return to Me follows Iddo and his oldest grandson, Zechariah. King Cyrus is allowing God's chosen people to return to Jerusalem, which Iddo wants more than anything.
Iddo has spent years watching his family abandon their faith and wants nothing more than for them to leave Babylon's pagan culture and return to Jerusalem. Zechariah is torn between the comfort and success of Babylon and the voice of God encouraging him to return to the land of his forefathers.
Her Best Niche
Keepers of the Covenant details one life-changing moment in the lives of Jewish exiles. A new decree has arrived from the palace in Babylon, commanding the termination of every Jewish man, woman and child in the empire. Ezra, a Jewish scholar, is called upon by his community to lead them, as they seek out God and His reasons for this tragedy.
The wall of Jerusalem has broken down in the third novel of the series, On This Foundation. With God's guidance, Nehemiah, a Jewish cupbearer to the King in Persia, travels to Jerusalem to help rebuild the city wall. He does not know the dangers that he will face along the way. It is clear from this series that Lynn Austin is at her best when she is writing biblical fiction. With three stories which will take you on different journey's, I highly recommend this series!
---
The Tale Of Two Women
These are two of Lynn Austin's best rated books. Waves of Mercy tells the story of two women. Geesje de Jonge crossed the ocean at seventeen-years-old from the Netherlands to the small town of Holland, Michigan. Fifty years on, it is the town's anniversary and Geesje is asked to write a memoir about her earliest experiences there.
At a nearby resort, twenty-three-year-old Anna Nicholson is trying to get over her failed engagement. Anna is troubled and unsure about whether she wants to return to her life of privilege in Chicago. She then meets a young student working at the hotel for the summer, and Anna finds herself seeking his advice on everything that has been troubling her.
An Unexpected Connection
Geesje and Anna could not be more different, and yet, there may be a connection between the two. An unexpected surprise awaits them. Legacy of Mercy continues the stories of Anna and Geesje after the revelations of the first novel. I won't say too much as that will spoil everything, but I will say that Anna is back in Chicago and Geesje is helping Dutch immigrants adjust to life in America.
I really loved Geesje's story, but I think that Anna's is my favourite. Both women go through so much throughout the books and it all comes together nicely in the end. Lynn Austin is at her best with these books; with realistic characters and an interesting storyline, you won't be able to put them down!
---
New Discoveries
It's 1893 in Chicago and the World's Fair is taking place. This is the perfect backdrop for Violet Hayes. In this book, Lynn Austin does her best to give Violet everything she is looking for: a little mystery and romance. Violet has come to Chicago under the guise of finding a new husband at the World's Fair, but truthfully, she is here to find her mother, whom she recently discovered is still alive.
Violet learns about the different worlds of Chicago through her family. Her grandmother works with the church; her one aunt is a suffragette, marching for women's rights; the other aunt is grieving over the death of her husband; and the last aunt introduces Violet to the high society of Chicago.
Lessons Learnt
Throughout the course of the novel, Violet is exposed to things she never could have imagined. She meets interesting new people, solves some mysteries, learns some harsh truths and realises that life is viewed through a lens of varying perspectives. By the time summer is over, Violet will need to decide what the right path is for her.
What I enjoyed about this book is that I had no idea how it was going to end! Austin did a great job wrapping it all up nicely, and even though I'm usually good at guessing how books are going to go, I wasn't expecting it to end how it did. This is definitely one to add to your Lynn Austin book list!
---
It's A Man's World
To round up these reviews of Lynn Austin's best books, we have A Woman's Place. This novel follows the lives of four women in the 1940s, each one having watched their sons, brothers, and husbands fight in the war. Virginia longs for a purpose; Helen is lonely; Rosa is desperate to escape her in-laws; and Jean is trying to prove herself in a man's world.
All four women come from vastly different backgrounds, but the common denominator is their work. They work in a shipyard, helping build ships for the allied forces during World War II. It was very interesting to see how these four women grew doing a job that was, at the time, considered a man's job.
Powerful Women
This is very much a story about women finding their inner strength. As someone that is a big fan of history, I really enjoyed this book because it really gave some perspective on what women went through back home while the men were at war. Austin does touch on aspects of the war, however her main focus is the love, faith and friendship between these four women.
This novel is considered one of the best by Lynn Austin, so I think you would only be doing yourself a favour by reading it! It's actually such a good storyline, and I loved how Austin wrote each character as having a different voice when they were narrating. It always kept me mindful of which character I was following. Definitely one I would recommend!
---
Final Thoughts
Look, I will be honest and say that Lynn Austin is not an author I thought I would ever enjoy. But once I started reading her books, I was more than happy to be proven wrong. Austin definitely has her niche in biblical fiction and that's where her writing truly shines. There is undeniably an element of faith in all of her novels, but it does not overshadow the story itself.
The best part of these ten novels is that the characters all feel so real and relatable. It's made me look forward to reading the next one. Lynn Austin has a new book that was released in 2021, called Chasing Shadows. I haven't read it yet, but best believe I absolutely plan to! I hope you will do the same.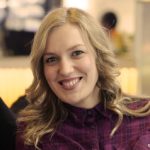 Alissa is an avid reader, blogger, and wannabe writer. (She's a much better cook than a writer actually). Alissa is married, has one human, one feline, and two canine kids. She always looks a mess and never meets a deadline.