A Career Born from Grief
Colleen Coble was born in 1952 in Indiana. Raised on a farm, she was the oldest of four children. As a matter of fact, her career as a writer and an author was inspired by her role as the oldest sibling. Her younger brother was killed by a lightning strike, and she used her writing as a way to cope with her grief.
Her grief over her brother's death resulted in her first four novels, which were set in Wyoming. She completed her first novel while still working for a call center; she found time to write in between the more than 1000 calls she answered every day. Coble's novels are often filled with action, which she attributes to growing up on a farm with three brothers.
A Long Career
Colleen Coble had her first novel published in 1999 and has published more than 50 novels in her career. She has won several awards for her novels, including the ACFW Carol Award and the Daphne du Maurier award. She still lives in Indiana, though now she lives with her husband, where she continues to thrill her audience with new books. Here we have ranked some of the best Colleen Coble books available.
---
Best Colleen Coble Books
---
A Once-Peaceful Town
This series is set in a peaceful town called Rock Harbor, but suddenly that peace is destroyed and the town is filled with suspense (and romance).The first book is generally agreed to be Colleen Coble's best book. It all starts with the disappearance of a plane that is carrying some of the townspeople, including Bree's son and husband. Bree begins her relentless investigation, not able to stop looking for her loved ones. But, her investigation leads her to a violent crime that she perhaps should not have uncovered.
As the investigation gets messier and messier, Bree eventually finds a dead body in her very own basement, and that is just the beginning of the terrors that rock this small, once peaceful town. A local scientist is found dead in the lake, an attempted murder, an abandoned baby, and an actual murder all take place, leaving the residents of this town wondering what the heck happened to their home.
A Master at Her Craft
All the while, Bree is trying to navigate her new status as a widow and her re-emergence into the dating world. Colleen does a masterful job weaving her vivid characters into these mystery-filled stories. There is a light amount of romance, combined with twists that you will not see coming. For those who love both romance and mystery or suspense, why not try one of the best Colleen Coble series out there, and get everything rolled into one amazing story?
---
A Sanctuary
This Colleen Coble series begins with a woman and her daughter looking for refuge from a stalker. They head to the Lonestar Sanctuary, which is a sanctuary for both abused horses and troubled youth. The sanctuary owner welcomes Allie and her daughter with open arms, but the foreman is not quite as trusting. However, when danger comes to the sanctuary gates, Allie and Rick will have to find a way to work together.
A Continuing Series
The second book in the series follows Shannon, who returns to her hometown as a single mother. A run-in with an old nemesis and his daughter sparks her interest, and the ensuing investigation uncovers an old family mystery that brings her closer to her old enemy. "Lonestar Homecoming," the third book in the series, revolves around Gracie and her daughter.
Like Shannon, Gracie is returning to her hometown as a single mother. She finds refuge in the home of a single father, perhaps love will find these two as well? The fourth and last book of the series follows a set of grieving parents, Eden and Clay. When they begin working at the Bluebird Ranch, they also begin to rediscover their love for one another. Read for yourself to discover the ending to one of the best Colleen Coble book series available.
---
Welcome to Hope Beach
The trilogy of the Hope Beach series includes some of the most popular Colleen Coble books ever published, so it is definitely a must-read. These novels in chronological order are "Tidewater Inn," "Rosemary Cottage," and "Seagrass Pier." In the first book, Libby is excited to inherit a gorgeous hotel, but her dreams soon turn into nightmares when her best friend is kidnapped and she is blamed. "Tidewater Inn" is one of the top Colleen Coble books in circulation.
"Rosemary Cottage" follows the story of a grieving Amy, Amy thinks that foul play was involved in her brother's death, but the authorities quickly dismiss that idea. Can she get to the bottom of what really happened? The last book of the Hope Beach Series is about Elin, who received a heart transplant and is now plagued with "memories" of her donor's murder. Can she help the authorities solve her donor's murder with these memories?
The Master of Suspense
Colleen Coble does a great job adding enough suspense to keep the "Seagrass Pier" story going, basing her story on the theory of "cell memory." Using this theory to help solve a murder is a genius and novel idea that we can all trust Colleen Coble to handle like a professional. Overall, this series is suspenseful and filled with romance, just as you would expect from Colleen Coble.
---
Meet Claire, Mallory, and Kate
Welcome to another suspenseful trilogy set in a once-peaceful town brought to you straight from Colleen Coble. In the first book, Claire begins to have flashbacks about an entire year that she spent missing away from her family; a disappearance that she had no idea about! When she discovers a man whose mother disappeared in the exact same way she did, her interest is officially piqued and the two set about solving this mystery…and falling in love. Coincidentally, the first book of this series is also one of Colleen Coble's best-selling books.
In "Mermaid Moon," the second book in the trilogy, Mallory returns home after her father mysteriously dies. After confirming her suspicions that he was murdered, Mallory begins a long journey to find his murderer and to find herself again. The third book follows the story of Kate, who is looking to earn a little more money to keep her family's blueberry farm afloat. That could be easier said than done, however, with the stalker, escaped prisoner, and the cute entrepreneur that have all recently walked into her life.
A Series Full of Twists
Colleen Coble does a wonderful job with this series. As always, she is able to bring together romance and suspense seamlessly, telling the stories of women who are hoping that a new life will come soon. This is one of Colleen Coble's most popular books, and it is easy to see why. It is full of twists that you will not see coming and red herrings that are bound to draw your attention away from the real culprit.
---
Historically Romantic and Mysterious
The "Mercy Falls" series is one of the Christian romance series that she is best known for. The first book follows Addie, who discovers that she is actually the long-lost daughter of a wealthy family. Not the daughter of the lighthouse keepers that she always thought she was. During her search for her true identity, Addie ends up discovering secrets that may have been better left in the dark.
Promised to another, Katie, the heroine of the second book of the series, finds herself drawn to a lighthouse keeper who is not her fiancé. During their thorough investigation of her friend's disappearance, Katie discovers a sense of peace and trust that she had never known before. If she puts her faith in God, can this same peace be hers?
Typically Atypical
The third book in the series is called "The Lightkeeper's Ball," and it covers the story of Olivia, an heiress to one of the most distinguished families in America. After her elder sister dies, it is up to her to ensure the future of her entire family. But when she finds out that her sister's death was no accident, she is left wondering who she can trust.
As always, Colleen Coble does not disappoint with her lively characters and her attention to detail. No matter how many books you read by Colleen Coble, you are never able to figure out her pattern, and this series is no different. Just when you think you have the mystery figured out, she throws another curve ball at you and you have to start solving the mystery from a level zero again.
---
Colleen Coble's Latest Series
This series is one of Colleen Coble's latest books, published in 2020 and 2021. In "One Little Lie," Jane is appointed sheriff in Pelican Harbor, where she is quickly faced with the arrest of her very own father. Having grown up in a cult and being forced to leave her mother behind when they left, Jane is determined to find her now. So, she enlists the help of a local journalist, who may or may not have some dark secrets of his own.
The second book takes place further in the future; Jane has a 15-year-old son now, and her town is facing the threat of an environmental disaster. Her son's life is targeted as sabotage, and she and Reid must come together to protect their son.
An Action-Packed Adventure
"Three Missing Days" is the last book in the series, and is definitely one of the best novels by Colleen Coble. It opens with Jane investigating a local murder when her son is named as the top suspect. Once again, Jane and Reid must come together to fight for their dysfunctional family. Also, do you remember that mom that Jane has been looking for?
Colleen Coble has done it again with this trilogy. Her characters are lifelike and experience real human problems and emotions. If any author was ever able to pack action, romance, suspense, and mystery into one series, all while giving it a Christian feel, it was Colleen Coble, and she does it beautifully. Keep in mind that these Colleen Coble books take place chronologically, and should be read in order.
---
Murder and Secrets
In the first book of this series, Shauna is faced with keeping her small family afloat after her husband dies in a climbing accident. Then, her business partner is murdered, convincing Shauna that she is in danger too. To protect herself and her son, she turns to her husband's best friend, who she blames for his death. When secrets start to come to light, it becomes obvious that there is someone who would rather those secrets stay in the dark.
And Even More Murder
The second book finds Ellie searching for her sister's murderer. The Coast Guard seems convinced that her sister was a pirate who faked her own death after intercepting a huge cocaine shipment, but Ellie knows better. She tries her hardest to convince the Coast Guard that they are wrong, but perhaps it is Ellie who is wrong.
The third book in the series is one of Colleen Coble's best-rated books, which is quite an accomplishment. Bailey is running for her life when she finds herself in the middle of an FBI investigation. She is a top suspect, but how can she convince them that she does not know anything about the investigation? This series by Colleen Coble does not have to be read in order; it can be read as a stand-alone book.
---
An Unknown Sister
In case you were unaware, Colleen Coble is also the author of standalone books as well! And here we have one of her best novels that she has published. This novel centers around Harper, who was orphaned at a young age and never knew who her father was. When she takes a DNA test, she discovers that she has a half-sister named Annabelle.
Upon hearing Annabelle's story about how her mother mysteriously died as well, Harper is intrigued. It seems a little strange to her that both of their mothers died under mysterious circumstances and never told either girl who their father was. When her business partner is attacked, Harper and his son begin to question the stories they have heard of the past. Slowly, the two realize that secrets cannot always stay in the past. Sometimes you have to unravel the past in order to create the future.
The Edge of Your Seat
Once again, Colleen Coble is able to hook you right from the first page, keeping you on your seat the entire time. In fact, you will find yourself having trouble with actually putting this book down. You may have to tell the kids to call Grandma for dinner, because there is no way you will be able to pause in your reading of one of Colleen Coble's best novels.
---
A Series of Plot Twists
These are some of the best Colleen Coble novels, based on all of the positive book reviews that you are able to find. Based in Hawaii, per the name, Colleen Coble has once again enmeshes dark secrets, tragic occurrences, and deep investigations to take you on the ride of your lifetime. You will not be able to keep your predictions for very long when faced with all of the red herrings and plot twists coming your way.
Trouble in Paradise
In the first book of the series, a tourist boat has sunk, and Kaia teams up with the U.S. Navy to investigate why exactly it went down. Little does Kaia know that this investigation will uncover a load of secrets that puts her and her loved ones in danger. The second book is called "Black Sands," and is just as full of intrigue and mystery as you would expect from any Colleen Coble novel. Annie and Mano go forth to investigate her brother's death, but little do they know that an ancient cult is reemerging on the main island.
The third book, "Dangerous Depths," follows Leia as she decides to quit her medical career and more or less become a hermit on a secluded island. However, she was not counting on death, an intruder, secret treasure, and a murder to disrupt her quiet time. To wrap up the series, the fourth book opens after an accidental shooting that has left Lani blind. But maybe an accidental shooting is the wrong label for what happened to her.
---
A Desperate Sister
Lucy is slowly running out of money, food, and other resources that she needs to take care of her two younger siblings. With no other choice, and upon learning that her father's death was not an accident, Lucy packs up her siblings and signs up for a proxy marriage in Texas, where she hopes she will be safe and her siblings will be taken care of. She only hopes that a city girl like her can make it on a Texas ranch.
A Lighthearted Western
The second, and last book of the series is called "Safe in His Arms." Following the story of Margaret, we see a hardened young woman who is determined to find her own way in this world. However, her father has dreams of her settling down and giving him some grandchildren.
When she hears the handsome new foreman talking with his friends about a bank robbery, she must decide between her judgment and her heart. This series is one of Colleen Coble's more lighthearted series, with less intrigue and suspense than usual. But it is generally agreed that it is a great read for those that love Christian fiction and westerns.
There's More
Colleen Coble has had a long and lucrative career as an author, so this is not a complete book list of her works. She is a master of intrigue, mystery, and suspense. With her expert uses of plot twists and red herrings, her stories will keep you guessing until the very end. For more reading options from Colleen Coble, check out "A Stranger's Game," "Anathema," and "Alaska Twilight."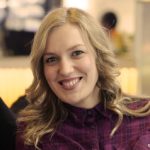 Alissa is an avid reader, blogger, and wannabe writer. (She's a much better cook than a writer actually). Alissa is married, has one human, one feline, and two canine kids. She always looks a mess and never meets a deadline.