---
Best Christian Romance Books
---
Divine Love
Christian romance stories are ones written with the intent of inspiring the reader with how majestic the love of God actually is. They aren't written just to preach about the Almighty, to convert someone to the faith, or to speak ill of others, but in order to convey the true beauty, power, and greatness that devotion to the good Lord brings.
It is because of this that Christian romances are so successful and bring so much happiness to the reader. It is because of this also that we will now be taking a look at our list of the best Christian romance books.
---
Adored
Francine Rivers is a superb writer whose works are adored by critics and fans, of which we are devoted members, alike. The 1991 novel Redeeming Love is the one we will be focusing on now.
Sarah
Sarah, also called Angel, has been through much. Sarah was still quite young when she was given in return for payment to a life of prostitution. As such, Sarah has a lot of things that haunt her. She was mistreated, molested, and afflict constantly, so that she doesn't trust in man all that much.
Having become familiarized with how the mighty paper stands in the mind of the mob, Sarah is quite disconcerted. Then, into Sarah's life walks in Michael. Unlike the men that Sarah had grown accustomed to, Michael is a forthright, kind man who gives freedom to Sarah as an offer.
Hand in Hand
Initially, Sarah is stumped and dumbfounded by what the intention of the man in front of her might be, but soon learns that there actually are kind, pleasant people in this damnable world of ours; they're just quite hard to find.
Sarah makes a vow to herself to always be thankful to Michael and soon enough, they both walk hand in hand into a world of devotion, love, admiration, and sweet cherry wine. Without a doubt, this is one of the most remarkable tales we've read in the genre, but we can't just spill the beans on what happens next; we leave the rest to you, kind reader.
---
Standalone Novel
Deeanne Gist is a wonderful, brilliant writer whose works we cannot help but admire. Gist's tales have always amazed and left us in a state of awe, but the 2005 standalone novel named A Bride Most Begrudging did so doubly and it is why we have counted it as one of the best Christian romance books.
Tobacco Brides
In Virginia, for the farmers that were part of the colony, whenever they would see an English ship docking, it was manifest that it was carrying the so-called tobacco brides. These tobacco brides were women that were trying to find a life greater and more decent in America than the one back home.
They are called tobacco brides because they were, in essence, traded for by way of exchanging tobacco. Men were thus often interested by his event, but one man, Drew O'Connor, was not touched at all. Drew isn't looking for a bride or wife, but just trying to get a maid to help around the home and with his sister. Drew had lost the love of his life and was still feeling the pain from it.
Lady Constance Morrow
Nonetheless, Drew finds a woman named Constance Morrow, Lady Constance Morrow. This sassy, strong redhead says that her father is an Earl and that she was taken to America not by her volition.
For this reason, she wants to go back immediately, since she isn't much of a cook and isn't much for a poor man's life. She even tends to devote more time to homework than housework. Drew is thus quite perplexed, though they do make it work with time. It's not an easy process, since they're quite different, but in this difference, they find something otherworldly to cling to: in spite of it all, love.
---
Archer Brothers Series
California native Karen Witemeyer is an amazing novelist who never disappoints. Out personal favorite of Witemeyer's is the 2012 novel Short-Straw Bride, the first of the three-book Archer Brothers series. Let's learn more about this wonderful book in our best Christian romance books review.
Meredith Hayes
Meredith Hayes is still a kid when we jump into the story. We first see her run after the bully that took possession of her lunch at school. She's often in that kind of a situation, but another situation that she's often in is being pressured by her friends.
This time, she is challenged to go into the infamous, forbidden Archer Land. Being still a child, Meredith takes up the challenge and walks in, though fearfully. Just as her luck would have it, she gets caught in a trap. She is scared out of her mind, but then someone rushes towards her and gets her out of the trap before the worst has a chance to come.
Travis Archer
The person that saved her is Travis Archer and this is when Meredith learns that the Archers aren't bad people at all, but ones at the forefront of being talked about. Meredith continues on home, though her injury would leave her with a limp for the length of her life; another thing to stay with her for the length of her life would be Travis. A couple of years later, we see Meredith has all grown up and her family is ready to have her marry a guy named Roy.
Returning the Favor
Meredith hates Roy because of his ways. She learns that Roy wants to burn the Archer land to acquire their estate, which is the prime opportunity for Meredith to return the favor to Travis. As she makes her way towards the Archer family, her heart thumps and flutters with a mighty intensity, hoping to help Travis as he helped her and to see her love again.
---
The Codebreakers Series
Roseanna M. White and her works never cease to astound and make us think. The 2019 novel named The Number of Love is Roseanna's best and we will be taking a look at it right now. The Number of Love is book number of the three-novel series The Codebreakers.
The Great War
The Great War was a period of much bloodshed, suffering, and damnation. While in year number three of the war, the strong point of the English is the field agents that they have. These field agents are tasked with acquiring important information, while the so-called codebreakers are there to decipher any and all German messages.
One such codebreaker is Margot de Wilde. Her office is in Room #40 and she does her job with a mesmerizing speed and accuracy. However, when something unexpected happens, Margot is liable to feel lost.
Drake Elton
An agent named Drake Elton has come back from the field with injuries, while his assailant is not keen on letting him go. He meets Margot, thus sending her in a whirlwind of emotions. Margot is instantly attracted to Drake and can't come to terms with the fact that numbers didn't have any play in this.
Drake reciprocates the same feelings and can't get Margot off of his mind. As their lives become intertwined, they become subject to many nervous, fast-paced, and tense dangers. But when their hearts become connected, one can be sure that they will go through any lengths for their love and their romance.
---
9/11 Series
Karen Kingsbury of Fairfax, Virginia, USA, is one brilliant authoress. The 2003 novel One Tuesday Morning is our final entry for today on the list of the best Christian romance books.
Jake and Eric
Jake Bryan and Eric Michaels have never met, but they look identical. Jake is a firefighter who is devoted to God, but his wife Jamie is a fervent skeptic. Nonetheless, they don't let this point hinder their relationship at all.
Eric, however, is a businessman who is just yet making a name for himself. More often than not, Eric is forced to be absent from important events in the family's life, but everything for a career, eh? Eric lives in LA, while Jake is a New Yorker.
Lucrative Deal
Eric has a trip to go on, to the World Trade Center as he is to be making a lucrative deal. However, luck would not be on Eric's side as the day is September, the 11th. When plane number one falls into the buildings, both of their lives are changed forever.
Jake and his team make their way to the WTC to help all those in need. Eric, on his way out of the building, falls down the stairs and hurts himself, but Jake helps him up. As they take one look at each other, it seems as if someone's holding a mirror in front of them. Time is not in abundance, so they make it out and Jake runs back in.
Memory Loss
When it's all said and done, Eric is seen lying unconscious near a fire truck, while Jake died trying to help others in the building. Eric, because of his injuries, is subject to memory loss and they take him for Jake.
Jamie cares for the person she thinks is her husband as she begins feeling that something is very wrong. Eric, himself, can't piece the disjointed memories together, but a yearning pains him. In these dire moments, will he find the light he needs?
---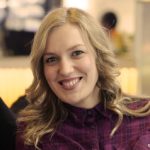 Alissa is an avid reader, blogger, and wannabe writer. (She's a much better cook than a writer actually). Alissa is married, has one human, one feline, and two canine kids. She always looks a mess and never meets a deadline.