Telling Stories
If you are a fan of romance novels, then look no further – the best author when it comes to romance books is Rachel Hauck. She is known for her romantic series and standalones, and is quite the established writer, having been a New York Times, USA Today, and Wall Street Journal best-selling author.
Hauck's story-telling journey actually started at quite a young age, yet this is something she only realized later on in life. She started her first novel in 1994, after feeling this pull from the Lord that the career she was in at the time was not her true calling. Looking back, Hauck says that she realized that she has been telling stories her entire life, whether that be playing make believe or writing in her diary.
The Power Of A Story
One thing Hauck has always said is that everything in life is a story, and the journeys she has gone through influences her writing every day. Things like her travels overseas, married life, the youth ministry, and being a writing coach, have all come together as the underlying basis for her works.
The one thing this author loves most is the power behind a story. Having readers write to her and tell her how her books have changed their perspective on something is what brings Hauck her greatest joy. The power lies in the story being incorporated into real life. I will be breaking down all the best books and series by Rachel Hauck for all you romantics looking for a little inspiration!
---
Best Rachel Hauck Books
---
All About Weddings
We're going to start this article off with one of Rachel Hauck's best book series, which has three books in total. Each one follows different storylines, but they all are based on the same thing: weddings! The Wedding Dress follows Charlotte, who owns a chic bridal boutique in Birmingham. When she finds a vintage dress at an estate sale, she can't help but wonder who it belonged to.
Charlotte's search into the gown's history distracts her from her own messy love life. Each woman that wore this dress over the last century has their own story of pain and destiny. Charlotte might just discover how timeless true love really is, while learning more about her heritage.
Finding True Love
In The Wedding Chapel we meet retired football coach, Jimmy Westbrook, and photographer, Taylor Branson. Jimmy built a beautiful but forgotten chapel for the love of his life in 1949. A realtor wants the land the chapel is on, and Jimmy can't see why he should keep it any longer. But Taylor shows up with an old family photo, determined to convince Jimmy to save the chapel.
The last book is The Wedding Shop. In the 1930s, Cora Scott is counting down the days until her love returns home to marry her. The days turn to months and then years. Decades later, Haley Morgan has returned home after finishing her military service. She decides to open a wedding shop, her childhood dream, but she doesn't realize that it's the first step in a journey of courage and true love.
---
Royal Romance
Anyone who is a fan of the movie The Prince & I will absolutely love these top books by Rachel Hauck! In Once Upon a Prince we meet Susanna, a woman who never had dreams of a great romance. She thought she would marry her high school sweetheart – until he broke up with her. Imagine Susanna's surprise when, in a moment of distress, an actual prince comes to her aid!
Princess Ever After follows Regina, who is quite settled in her life as a classic car mechanic. She's never dreamed of anything more. But one day, an unexpected visitor shows up, telling Regina that she is, in fact, a long-lost princess. Regina starts to wonder if her destiny is so much more than she ever could have imagined.
Swoon-worthy
The last two books in this Rachel Hauck series are rated the best. How to Catch a Prince is about long-lost lovers reuniting and deciding if there is still a flame between them. A Royal Christmas Wedding sees Avery and Prince Colin reuniting five years after the prince broke Avery's heart. Colin is ready to pursue what his heart desires, but will he be able to convince Avery to give him another chance?
These are the perfect novels to read during December, when you're sitting in front of the fire and drinking some hot chocolate! You will not only be captivated reading these – you might even find yourself swooning! Just note that all of these Rachel Hauck books are linked, so I do recommend you read them in order.
---
Writer's Block
When Tenley Roth wrote her first book, she never expected it to be such a huge hit. Having a first book that is a best-seller is every writers dream. But now comes the hard part: writing a second book that is just as good. With the second book's due date looming, Tenley finds herself being weighed down by writer's block.
She can't fight the fear that she won't be able to replicate her early success – is she just a fraud who has now run out of inspiration? With her publisher breathing down her neck, Tenley is feeling overwhelmed. Then her estranged mother calls out of the blue, informing Tenley that she has cancer, and asking for her help through the chemotherapy.
In Time
Packing up her bags and heading to Florida, Tenley meets a furniture designer who tells her a story about a desk she is using at her mother's house. She learns about Birdie Shehorn, a woman who wrote at that same desk a century earlier. What both these women do not realize is that they are bound together by a fate that not even time can erase.
You need only read the reviews for this Rachel Hauck book to see how much people adore it. This story takes place over a dual timeline and is about two women trying to find their place in the world. There are moments of laughter and sadness and you will find yourself loving both of the main characters stories equally!
---
Main Players
This latest book from Rachel Hauck is highly ranked, and for good reason. I truly loved the premise of this novel, I thought it was such a unique concept! I also really enjoy stories where we get to see events from the perspective of multiple characters. Also, what book lover wouldn't want to be part of a secret literary society?
Let me introduce you to the main players: there is Lena, an executive assistant who is hoping for a promotion. Jett is a literature professor nursing a broken heart. Uber driver Chuck longs for a second chance with his children. Ed, an aging widower, wants to write the story of his incredible marriage. Lastly, we have Coral, who has broken off her engagement and is on the verge of losing her multi-million-dollar empire.
Secret Society
All five of these New York natives receive an anonymous invitation to join the Fifth Avenue Story Society. They have no idea who sent them, and all think it must be some sort of practical joke. They've never even heard of this society! Yet, curiosity has them all showing up. They realize that this might their chance to rewrite their own stories.
This Rachel Hauck book is one you definitely want to add to your TBR list! The whole time I was reading I felt like a fly on the wall, getting to see the healing and friendships that occur amongst these characters. I especially loved the concept of a magical library – and I am still waiting for my own invitation!
---
Stay Or Go?
Here we have another best-selling book series from Rachel Hauck. The one thing I really enjoy about her series is that while the stories may be connected in the sense that the characters feature in all the books in one way or another, each story can be read as a standalone.
The first book is called Sweet Caroline and is about, funnily enough, a woman named Caroline. She has spent her whole life sacrificing her needs and desires to help others. When Caroline is given the opportunity of a lifetime in Spain, she wants to say yes. But then her old boyfriend returns to town and she finds herself the new owner of a rundown café. Should she stay or should she go?
Heating Up
The second book is called Love Starts with Elle (love the wordplay). Elle is loving her life in South Carolina, running a successful art gallery and spending time with friends. When her pastor boyfriend proposes to her, Elle doesn't hesitate to accept. But he has just been offered a new job in a different state. Does she leave her dream for his?
Lastly, there's Dining with Joy, which sees the titular main character as the host of a popular cooking show. But Joy has a secret: she doesn't know how to cook! Enter the owner of a Manhattan restaurant as her new co-host, and the simmering heat in the kitchen has started to boil over. This fun and entertaining series has some of the best books by Rachel Hauck!
---
Tragic Events
It's spring in 1953, and Everleigh is happily married and has recently discovered she is pregnant. The future is looking bright – until a tornado sweeps through her Texas town and leaves Everleigh widowed and childless. Seven years later, Everleigh is living with her mother and has aged beyond her years.
Nothing has reignited that tiny spark of hope in Everleigh – until she bumps into an old friend from high school named Don. He reminds Everleigh that life can be more than what it is. But she is keeping a secret, one that could threaten both her and Don's future happiness.
Facing The Truth
Beck is a tough New York City cop whose father died in 9/11. The tragedy didn't just take his life, but Beck's memories too. When Beck learns she has inherited a house from Everleigh, a woman Beck cannot remember, she takes a trip to figure out why. Upon arrival, Beck meets Bruno, a man she's supposedly met before. She has to work to recover all the memories that she lost.
One beautiful house that connects these two women, they both have to search for the courage inside themselves to face the truth and find true love. This is another one of Rachel Hauck's new books, and it is a good one! Very well written and captivating from the first page!
---
The Past
This is one of Rachel Hauck's most popular books, and we get to see her do what she does best: write a dual timeline story. In the past we have Esther and Hamilton, childhood friends that fell in love. They appeared to have a bright future together, but the Revolutionary War may just be the thing that tears them apart.
People are picking sides, and Hamilton feels torn in two. On the verge of battle, he pens a letter to Esther. She has to choose between her loyalist father, and the man she loves. In the present, we meet Chloe, the daughter of an Oscar-winning actress and famous director.
The Present
Chloe is trying to pave the way for her own career, which is proving difficult. All she wants is the perfect role and the perfect romance – does that only exist in movies? When Chloe accepts a role in a revolutionary war film, she meets the screenwriter, Jesse. Little does she know that he based the entire film on an old letter that belonged to an ancestor.
The stories and lives of these four characters will collide in a way that none of them expect. The love letter from the past may have the power to affect the future. I really loved this book and the history aspect to it. Hauck weaves the plot together in a very clever way that is unexpected, but so lovely to read.
---
Fairytale Dreams
There are two books in this modern-day fairytale series and they really took me back to my younger self who used to play dress up, pretending to be a princess. The first book is called To Love A Prince, with Daffodil Caron doing what many girls do at some point in their lives – dreaming of being a princess. But for Daffodil, that dream was closer than most, because she grew up as a playmate to the royals.
But one day, Daffodil came across a royal secret – and everything changed. It's been 18 years, and she is now an art curator with a new life. The last thing on Daffodil's mind is her childhood friend, Prince Augustus. Until a turn of events sees the two friends reunited. Can they overcome the obstacles and allow themselves to love again?
New Friends
To Save A King is book number two, where we meet Gemma Stone, a small-town girl trying to make her way in Hollywood. It didn't turn out to be the journey she expected; rather, it was 12 years of bad decisions, resulting in Gemma returning home with a limp and a secret. When HRH Crown Prince John makes a trip to Gemma's town, they form a fast friendship.
While the two are drawn to each other, love is not an option. Can they stay away? The best novels are the ones that you simply cannot put down, which is the case for this Rachel Hauck series! The characters are great and there are moments that feel really relatable (even though I am not, in fact, an actual princess).
---
Big Dreams
This two-part series has a couple more of Rachel Hauck's best novels, and the perfect summer beach reads! We'll start with Lost in NashVegas, which tells the story of Robin. She decided to pass on stocking groceries and start chasing her dream of being a songwriter at the famous Bluebird Café in Nashville.
The only problem? Robin has severe stage fright. This fear has prevented her from following her dreams for years. But Robin has now decided she's going to go for it, that she may just have a chance at making it big. Taking a leap of faith and relying on the new friends she makes along the way; one can only hope Robin doesn't do what she's best at: packing up and running!
Real Life
Next we have Diva NashVegas, where Aubrey James may just have to face the past she's been running from. As the queen of country for the last decade, Aubrey has had some public altercations. But the real Aubrey remains a media mystery. When Aubrey is betrayed by someone close to her, she knows that she has to tell the public her story. What she doesn't expect is that the interviewer is someone from her past.
These books are fun, easy, and enjoyable reads. Nothing too mind-bending, but the perfect feel-good stories! I especially loved the country element, and how Hauck didn't shy away from the difficulties of trying to break into the music industry – or how heavy it can be once you're in it.
---
Returning Home
It wouldn't be right to do an article on all the best novels by Rachel Hauck without throwing her most recent book releases into the mix. In One Fine Day, Chloe Beason LaRue left her home of Hearts Bend looking for a fresh start after high school. She moved to Paris, went to pastry school, got a great job, and a wonderful husband. Life in France was pretty good for Chloe.
When her husband tragically dies and her mother has a health scare, Chloe finds herself back home and working as the head baker at a new bakery in town. What she doesn't realize is that coming back home will push her right back into the arms of Sam, the boy who broke her heart.
Take A Chance
We meet international hotel manager Ben Carter and real estate developer Cami Jackson in You'll Be Mine. Ben finds himself back in Hearts Bend to sell the inn he inherited when his grandparents died. He doesn't plan on sticking around. All he can think about are his memories with Cami, but she isn't coming back anytime soon… until she does.
These are both fun and romantic reads, all about second chances and taking a chance on love. You'll have some heart-squeezing moments, but also catch yourself laughing. I loved the bigger messages that were intertwined throughout the story of faith, forgiveness, and reconciliation. The perfect feel-good books!
---
Final Thoughts
Well, there you have it. All of the best books by Rachel Hauck! It's a good mix to choose from, as there are some of her older and newer works. She is the perfect author for lighthearted reading, sweet romances that make your heart melt, and just overall feel-good stories with deep messages woven in! Make sure to give her books a try – they're perfect for those cozy winter holidays and those sizzling summer vacations!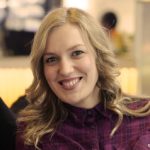 Alissa is an avid reader, blogger, and wannabe writer. (She's a much better cook than a writer actually). Alissa is married, has one human, one feline, and two canine kids. She always looks a mess and never meets a deadline.