---
Best Angst Romance Books
---
Anxiety and Dread
Angst is defined as a feeling of deep anxiety or dread, typically an unfocused one about the human condition or the state of the world in general. As such, we can agree that this kind of feeling is very much present in romance novels. After all, falling in love is a period of much anxiety. Am I doing the right thing? Are we right for each other? What if love doesn't exist, but I'm just being led on? and so on and so forth. Accordingly, there are romance stories that focus heavily on this aspect of life, so we will in turn focus on these stories and give our picks for the best angst romance books.
---
Gabriel's Inferno Series
Canadian novelist Sylvain Reynard has yet to disappoint her loyal fans, of which we are proud to say we are part. The 2011 novel named Gabriel's Inferno is our personal favorite of Reynard's work.
Gabriel Emerson
Gabriel Emerson is a professor and is known as a very insightful and notable authority on the writer named Dante Alighieri. However, when nighttime comes, Gabriel strips himself of the Renaissance allure and olden poise and enters into his world of pleasure and satisfaction. His attractiveness is unmatched, his charm and entrancing qualities are next to none, and any girl would be happy to get together with Gabriel. On one of these nightly ventures, Gabriel meets Julia. They get to know each other, the glamorous beauty of Julia clashing with the sophistication of Gabriel, and soon enough they're in bed. Gabriel is used to having these one-night-stands, so when he sees Julia in one of his classes, he is more than stumped.
The Dante Aficionado
Of course, it's been more than half a decade, but he's still surprised he even remembers her at all. The anxious and awkward Julia remembers Gabriel very much, though. As we jump into their skins and look at the world through their eyes, we see that they are both pained. The Dante aficionado feels broken and weighed on by his past, though he still walks forward masking his plight.
Another Chance
At times, their personalities clash as Gabriel rages out, though he immediately regrets it. As they get to know each other, six years after their first encounter, we see that they have another chance at something they didn't even know was there.
---
Slammed Series
Colleen Hoover, a Sulphur Springs native, is a writer whose romance writing is second to none. Truly, the author's remarkable style is something to be analyzed attentively. The debut novel of Hoover, Slammed, published in 2012, is our next pick for our list of the emotional angst romance books.
Layken
Layken is the protagonist of Slammed. We see Layken as having had an ordinary life until now, though it is going to change quite fast. Layken's dad has passed away, so that she is left all alone with her mom and younger brother. The weight of that loss is something that hangs for the whole family, but Layken is the one that picks up the pieces. Half a year later, they are moving to Michigan seeing as they can't afford their old home anymore. They hope that moving will help them move on, too. Just as their van is pulling up in the driveway, Kel, Layken's brother, jumps out and makes a friend immediately. Caulder and Kel have an easy time getting to know each other, but then Will comes out.
Will
Will is the elder brother of Caulder, so Layken says hi and in a little while, the two of them are on a date. Will is a fan of slam poetry, so their first date is naturally at a poetry slam. Seeing Will open his heart out and perform leaves Layken mesmerized and her heart flutters.
Caring and Genuine
Just as Will's words were slammed on stage, Layken finds herself slammed into a world of romantic affection, though weighed by her angst. As she and Will get to know each other and spend more and more time, Layken sees how caring and genuine Will is and it helps her anxiety quite a lot. She is turning a new leaf in life, not devoid of angst, but one that embraces it and doesn't let it be a looming shadow against the firmament of romance.
---
Six
Another awesome angst romance book by Hoover finds its way on our list, as we take a look at the 2012-published Hopeless. The vegan mother of Sky has homeschooled her for her whole life. It's not that Sky isn't free to do certain things like going out, but having a phone or using the internet is scarcely available to her.
Real High School
In fact, the few times that Sky finds herself out in the world is with her best friend Six when they go out. Sky has been trying for a while and has finally gotten her mom to say yes to letting her graduate from a real high school and she's ecstatic about the prospect. We even included this book in our selection of the high school romance books. Make sure to check it out for more info.
Free to Do Anything
When Sky was out with Six, though, she had grown used to having a one-time thing with guys she liked because she is free to do what she can in life. When the people at the high school begin harassing her, though, Sky doesn't flinch at their rudeness or manners. She focuses on herself, though she admits to having certain troubles in her life. An anxious teenager like Sky is always bound to be more than what meets the eye, so she doesn't pay attention to what the others are saying.
Dean Holder
And, then she meets a certain person named Dean Holder. Dean is very good-looking, attractive, and Sky likes him, though she has never felt this way about other boys. Dean has his own can of worms, as well. His anger control is not always perfect, but Sky and Dean find that they work nicely together and they're not going to let their angst and inner troubles keep them apart. Truly one of the best angst romance books!
---
Contours of the Heart Series
The New York Times bestselling authoress Tammara Webber is one to keep an eye on when trying to find the top angst romance books, certainly. A lot of Webber's works fit the description, but the 2012 Easy is our personal pick.
Jacqueline Wallace
The protagonist of Easy is none other than Jacqueline Wallace. Jacqueline has lived a fairly decent, normal life so far. She has a boyfriend named Kennedy with whom she has been for the better part of three years. She moved away from her city so that she can be with Kennedy for their college years, but her life is flipped on its head when Kennedy breaks up with her. They still go to the same college and share classes together, so for about a month, Kennedy is dismal, sad, and heartbroken. Soon, she decides that she can't lead her life by Kennedy's dictation, so she wants to turn a new leaf.
Lucas
After all, she keeps catching glimpses of a guy named Lucas looking at her. Accordingly, he keeps showing up more and more often in her everyday life. She notes that Lucas is very cute, attractive, and ultimately a handsome lad, but doesn't think she's ready to move on so fast to another relationship. The two finally met when Lucas barges in and saves Jacqueline from an attempted rape by Kennedy's one friend. Buck had been stalking Jacqueline for some time now and she's lucky that Lucas was there to save her.
Baby Steps
Now, life really isn't easy after a breakup like that and to be nearly raped, so Jacqueline is having a very hard time. Luckily for her, Lucas is more than ready to help her out of the slump. They are baby steps that they take, but ones that are firm and steady. They both have trouble – who doesn't? – but they've found each other in a period when they needed nothing more than compassion, attention, and love. As such, they're both ready to give it their all. Definitely the top angst romance book!
---
Real Series
Katy Evans, a superb writer, was born on the 3rd of March, 1976. Evans in her illustrious career has written very many books, but the 2013 novel Real is one we think is possible her best. Real is book number in the seven-book Real series.
Remy and Brooke
The main characters of Real are Remy and Brooke. They have both been through a lot in their lives and at the start of the novel don't know each other. However, as they get closer to meeting, we see the pages buzz with the anxiety not just of their troubles, but more so of the love that we know is to come, though a costly one. Remington is mentally ill, though still functions by himself. He has certain meds that he is supposed to take, but he opts not to. His bipolar disorder is one that turns him from the sweet, kind person that he actually is to the intense, manic one that lurks inside of him.
Underground Fights
As a job, Remy works in the underground fighting circles where he does well. Anyone that has seen him and his glorious body isn't surprised at this vocation. Brooke, on the other hand, has gone through an injury which sidelined her Olympic aspirations. As such, she went to college, got a degree, and now helps other athletes with their obstacles. The two meet by happenstance, but when their eyes lock, it is all blazing sparks. They begin working together, though they don't deny the gripping attraction between them. They don't jump into any romance or relationship, though.
Past Demons
They both have demons from their pasts so they move slowly, but surely, as they help each other get through the plights that they have. Their end goal is a passionate love and they'll be damned if they don't make it to the finish line. We hope you like our best angst romance books review and got you interested in the books!
---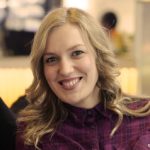 Alissa is an avid reader, blogger, and wannabe writer. (She's a much better cook than a writer actually). Alissa is married, has one human, one feline, and two canine kids. She always looks a mess and never meets a deadline.