---
Best Motorcycle Club Romance Books
---
Leather, Gasoline and Love
Romance and romance writing has surely taken a turn from the olden time where to be considered romantic, the novel needed to show princes, princesses, dragon-slaying, a terrible quest for love, and the whole nine yards.
Nowadays, a romance novel can be concerned with a diverse set of situations, circumstances, people of differing backgrounds, with large gaps in their ages, and the like. One of these examples features novels where the protagonists are enthusiasts of leather, loud motorcycle noises, and such. We're talking about motorcycle club romance novels and we will go on to show and elaborate in our best motorcycle club romance books review.
---
The MC Sinners Series
Bella Jewel is a bestselling writer whose works belong to the contemporary romance genre, mainly. One of Jewel's most intriguing tales is her Heaven's Sinners novel. Heaven's Sinners was published in the year of 2013 and is the second novel of The MC Sinners series.
Spike and Ciara
Heaven's Sinners is concerned with the characters of Spike and Ciara. Both of them have had quite hard lives, things not going their way, and they have a lot on their mind to show for the turmoil that they've gone through.
For one, Spike has an astounding amount of remorse for his wife's death as she perished in an automobile accident while they were being chased. Her death will never ease up from his mind, but a larger pain still persists. He loved Cade, but he was head over heels for her sister, Ciara.
The Heart Dictates
Ciara always played second fiddle to her sister, all throughout their life. There was scarcely ever a thing that Ciara had done first and Cade was second. One such thing, though, was getting Spike.
However, Cade couldn't live with that knowledge and she got together with Spike in spite of that. Now, after she's died, Ciara can't possibly let herself go and express her love to Spike seeing as she'll again be a second fiddle. The heart can't yearn any longer, though, and the two of them try it one step at a time to get closer until they are but a hair's breadth from a passionate embrace.
---
Chaos Series
Kristen Ashley is a brilliant authoress who was born on the 8th of April, 1968, in Gary, Indiana, United States of America. One of Kristen's best novels is undoubtedly Walk Through Fire. Walk Through Fire is also the fourth novel in a series titled Chaos.
Millie Cross
The main character of Walk Through Fire is Millie Cross. Millie knows first-hand how it feels to be a sacrificial lamb or a scapegoat for someone else. Even as a youngster, Millie had fallen in love with motorcycles, but even more in a certain biker of the Chaos Club.
The two of them loved each other dearly and all was supposed to be fine and dandy, and nothing less than just smooth. However, things are never as they appear and soon Millie had to just give it up seeing as things were taking a turn with Logan. What happened between them would change their lives as they knew them, especially since hushed mouths hide secrets.
Logan Judd
On the other hand, Logan Judd, called High, has had a few run-ins with the criminal law which everyone else seems to abide by. In spite of this, it wasn't a police officer or jail time that tore him so, but a girl.
Now, years later, a marriage and a divorce behind him, Logan is surprised to see that an old flame has sauntered over in his life. Nonetheless, Logan remembers how their little romance ended, and though Millie is as attractive as ever, he wants his revenge.
Change of Plan
This plan is forced to change when he learns of the truth and his hands are shaken with a desire to have Millie, just as she seems to want him. This is without a doubt one of the indispensable reads if you're looking for the best motorcycle club romance books.
---
Renegade Sons MC Series
Talented writer Dawn Martens is from the beauty of Canada. Martens' work is one that has been admired for its might and its storytelling and one of her best novels is doubtlessly Renegade Lady. Renegade Lady is the second novel in Renegade Sons MC series.
Jenna and Kiddrick
The novel follows the protagonists Jenna and Kiddrick. Jenna Chandler is referred more often as Ice. Jenna was brought up for the most part with motorcycle clubs in her proximity. It surprised no one that she was a member of one, too.
To be frank, there is rarely a greater comradery or family than that of a motorcycle club. However, often things can go askew and she found herself in jail. Her time in the penitentiary was by no means a smooth stay, as she was mistreated often. In the end, a man named Chipper, the brother of Kiddrick, saved her and together they made it to the Renegade Sons MC headquarters.
Something Unique
The president of the Renegades Sons MC is none other than Kiddrick Jones, nicknamed aptly Kidd. As soon as he meets Ice, he knows that there is a unique thing about her. However, she is quite young, so he opts to stay away.
As Ice is to join the club, she is presented with a decision: become a whore for the club or the wife of one of them. Her choice is one that will shock the reader, doubtlessly. With time, though, Kidd can't just go on seeing her not his and he has to find a way to express his infatuation. The story is a candidly amiable and entrancing one and we recommend it very much.
---
Breakneck Series
The talented mind of Crystal Spears resides in the state of Indiana, United States of America. Spears' work is a remarkable one and the novel of hers that we have chosen for our list of the best motorcycle club romance books is none other than Seize Me. Seize Me is the first novel in the Breakneck series, as well.
Winter Belov
The main character in Seize Me is Winter Belov. Winter was used to being the pure, immaculate person in her family of mostly criminals. Accordingly, this side of hers is a source of much pride for Winter's father.
However, even her father is not infallible and he commits something horrible. Having no other recourse, Winter high-tails it from home, having taken her things and having made the decision to never fall into that particular rabbit hole again.
Breakneck Club
Winter has relocated to Nevada and the only friend she has is a girl named Lana. They work together in the strip club. One day, the person whom Lana likes a lot, gives an offer to Winter to do a stint at the Breakneck club, but Winter one-ups him by saying she will only if Lana is her companion.
Braxxon Breaker
The deal is made and soon enough, Winter finds herself at the club. As she takes her first look at Braxxon Breaker, she is smitten instantly and so is he. Despite her attempts at escaping from motorcycle gangs and the like, she has now been seized by one again. Her life might be soon in danger, but she and Braxxon are sure that love conquers all; a motorcycle comes close, too.
---
Hades Hangmen Series
Tillie Cole is a great authoress, whose works have been featured on the USA Today bestseller list, but also on the Amazon equivalent. Tillie is from Teesside, United Kingdom, and the novel of hers that we will be taking a look at now is It Ain't Me, Babe. It Ain't Me, Babe is also the first novel in her Hades Hangmen series.
Salome
Years and years in the past, a couple of kids – namely two seeing as a couple usually means two, aye? – found themselves feeling something between them. An odd magnetism, attraction, a relationship, a bond, in spite of the fact that they were from vastly opposing dimensions.
This aspect of their time together would cast a shadow on their lives and nothing would remain the same after. Salome, one of the protagonists, has become accustomed to living by the word of Prophet David. She only has that little commune as a home or even a family and anything outside of her belief-system is something opposing to her faith and she knows nothing of it.
River Nash
Salome thinks that her fate is to live a life of faith, in spite of the toil and plight set up for her. However, something terrible happens and she is seemingly unshackled and left to go her way. Sin somehow was rampant in the world outside the commune's fence and she threw herself headlong into this world.
She comes upon a certain man and she thinks that their encounter would be a one-off, but she was mistaken. This man, River Nash – bearing the nickname of Styx – has just one principle to which he abides: no one is to get close to him. But, there are exceptions to any rule, aren't there? If there was one novel that we would recommend on our list, it would be this one.
---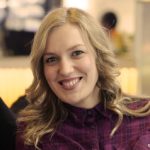 Alissa is an avid reader, blogger, and wannabe writer. (She's a much better cook than a writer actually). Alissa is married, has one human, one feline, and two canine kids. She always looks a mess and never meets a deadline.