Redemption
American author Francine Rivers writes fiction novels with strong Christian themes, which include romance novels that are quite inspirational. Rivers has enjoyed a successful writing career and is a New York Times best-seller. She wrote historical romances for many years until she became a born-again Christian in 1986.
Why is it important to note that she is a born-again Christian, you ask? Well, that's because the book she wrote after this period in her life is arguably her most notable piece of work, and I am sure it will sound familiar to you. The book is based on the biblical story of Gomer and Hosea, and it's called Redeeming Love. Yes, it's that movie you are thinking of!
Trying Something New
We do love when books become movies because as readers, we know that we have the inside scoop on all the details and twists and turns. Well, that's how I feel about it at least. Redeeming Love was released in 1991, and yet it is still a top-selling Francine Rivers book in the Christian fiction industry to this day – which is pretty impressive!
Rivers has since published many best-selling Christian fiction books, and she has received numerous awards because of them. I know Christian fiction may not be your cup of tea, especially if you're not particularly religious. However, I am a strong believer in books, and I feel like a truly good book written by a truly fantastic author (like Francine Rivers) will be able to keep anyone hooked.
---
Best Francine Rivers Books
---
Dark Places
I'm going to kick off this article on Francine Rivers' 10 best books with her most popular one, Redeeming Love. The story takes place in the 1850s, in California's gold country. We meet Angel, a young woman who was sold into prostitution as a child and is barely surviving. She lost her faith a long time ago.
All Angel knows is rejection from men, until she meets a man named Michael Hosea. Michael is a farmer who had prayed to God to find him a wife. When he drove past Angel walking in the streets one day, he felt God's call to make Angel his wife, and love her unconditionally. This, of course, will not be easy considering Angel is highly resentful towards men.
Unconditional Love
With every day that Angel spends with Michael, her frozen heart slowly starts to thaw. But this brings new insecurities, like fear and not being worthy of a man like Michael. No matter what Michael says or does to prove he loves Angel, she keeps resisting and running away. The only way she can fight the darkness is by regaining her faith in the Lord, so that he may heal her once and for all.
A highly impactful and life-changing story that demonstrates God's love, this Francine Rivers book is highly ranked for a reason. It's an easy read despite being quite emotional, and honestly, I was completely blown away. This is a truly fantastic book and if you read nothing else from Rivers, make sure you at least read this.
---
A Doomed Romance
The Mark of the Lion series contains some of Francine Rivers' earlier works, having been published between 1993 and 1995. These books are a bit more old-school Christian fiction, as they are based in Jerusalem during the very first Jewish-Roman War. The first book is called A Voice in the Wind.
This story is centered around an ill-fated romance between a slave girl named Hadassah and the handsome aristocrat Marcus, who also happens to be the brother of her owner. Hadassah is forced to keep her religion a secret, knowing that she will be killed if she doesn't. She tries her best to follow the path of Jesus and bring God into the lives of her captors.
Gotta Have Faith
An Echo in the Darkness is the second book in the series and is a continuation of Hadassah and Marcus' story. Marcus is devastated when his sister enters Hadassah in the Roman games, certain that she is being sent to her death. The third book is called As Sure as the Dawn and sees Hadassah condemned to death and awaiting her fate in a dungeon. Her faith is the only thing she can hold onto.
These Francine Rivers books are definitely meant to be read in order, as they continue from each other. All three books are incredible stories but the last one is my favorite. This best-book series by Francine Rivers tells powerful stories about faith, with remarkably human characters. You will remember these stories long after you've finished reading them.
---
Starting Over
It's 1875, and Kathryn Walsh has just arrived in the small mining town of Calvada. Her wealthy stepfather banished her from Boston, and she is in town to claim an inheritance from her uncle, whom she never knew. The last thing on Kathryn's mind is falling in love. But I guess it always happens when we least expect it.
All that's left of her uncle's estate is a non-operational newspaper office, but Kathryn decides to relaunch the business after witnessing the oppression of the local miners and their families. Kathryn now finds herself involved in a tumultuous war against the most powerful men in Calvada, but she refuses to be silenced.
Fighting Back
The one man that is rather drawn to Kathryn is Matthias Beck, the owner of the local hotel and saloon. Matthias recognizes her uncle's passionate energy in Kathryn and is drawn to it. However, he is also worried that it will get her killed – he's seen what happens to outspoken people in this town, and Kathryn is playing a dangerous game.
This is quite a different story from Francine Rivers, and it is also one of her best-rated books. It took me a little by surprise, but I loved the fact that she wrote about important topics like worker's rights. I also liked that she used such a strong woman as the main character. This is Francine Rivers' latest book, and the first one she published in four years!
---
A Traumatic Experience
I was surprised when I read this book that a popular Christian author would be willing to write about controversial topics like abortion and rape, and yet that's exactly what Rivers did. You will see that Francine Rivers did her best to write this novel based on her Christian values, and I do understand that it might not be for everyone due to the pro-life approach.
The story focuses on Dynah, an American Christian girl who has her whole life ahead of her. She's popular, doing well in school, and her boyfriend is a prospective pastor. But this dream life is shattered when Dynah is raped while walking home alone one night.
Life-Changing Decisions
When Dynah finds out she is pregnant, it causes a massive dilemma in her family. Dynah's eyes are opened to the hypocrites around her, who preach Christian values but then push her to get an abortion. They tell her that God will understand considering the circumstances. Dynah finds her faith pushed to its limits as she deals with this momentous decision.
If you read the reviews for this Francine Rivers book you will see that people are divided. Some love it and some don't. I did find it informative to read about this topic from a different perspective, and overall the book is very well-written. If the story does pique your interest, then give it a read!
---
Familiar Stories
Here we have another one of Francine River's best series, which contains five books. Each one follows the five different women who are mentioned in the genealogy of Jesus. The first book is called Unveiled: Tamar and tells the story of the titular character, who puts her life and reputation at risk in order to become the woman her faith calls her to be.
The second book is Unashamed: Rahab from the book of Joshua. This one is all about gaining a new perspective on God's work through the life of Rahab. Unshaken: Ruth sees Ruth persevere despite a tragedy. Ruth's loyalty to God allows her to have a second chance at love, even when it seems that all hope is lost.
Fantastic Retellings
Unspoken: Bathsheba is the fourth book in this series, and it tells the captivating story of Bathsheba and David. This will be a familiar story to many people, and it shows how this couple's repentance brought them back to God. The last book is called Unafraid: Mary and well, I'm sure everyone knows this story. Even so, you will have a new appreciation for the God-loving woman Mary was when you read this book.
What I enjoyed about this series is that none of these books are very long; you could even argue they are novellas. It's also nice that the books in this Francine Rivers series don't have to be read in order, so you can read one or all of them. Rivers did an amazing job at retelling these women's stories, some of which I knew and some I didn't.
---
Mothers And Daughters
This best-selling two-book saga by Francine Rivers is one you are not going to want to pass on! The first book is called Her Mother's Hope and details many generations of the complicated relationship between mothers and daughters. Marta left Switzerland determined to create a life for herself and decides to travel Europe. She eventually ends up in California with her husband and children.
Then there is Marta's oldest daughter, Hildie. She loves helping others and is called to serve as a nurse during WWII, hoping that she will gain independence and her mother's respect. Hildie eventually marries and has children of her own. Both mother and daughter are forced to relook at their desire to help their daughters find their place in the world.
Epic Ending
Her Daughter's Dream is the second novel and follows on from the first one, but now we get to meet Carolyn, Hildie's daughter, more in-depth. Carolyn's life hasn't been easy, especially with her mother being quarantined with tuberculosis. Oma Marta moves in to help care for the household, and it allows the grandmother and granddaughter to develop a special bond.
But when tensions rise between Marta and Hildie, Carolyn can't help but feel like it's her fault. An epic conclusion to this family saga will absolutely make you feel all the emotions. This is definitely one to add to your list of TBR Francine Rivers books. Both are highly rated (and for good reason) and you will feel so connected to the characters while reading.
---
In The Dark
Roman Velasco is a successful artist living the high life in Los Angeles. He has everything he could possibly want – fame, women, and money. There is only one person that truly knows how little Roman has in his shallow life, and that is his new personal assistant, Grace Moore.
It is clear that Roman is battling demons from his past, but Grace doesn't quite know how he is dealing with them. Roman moonlights as a notorious and unidentified graffiti artist known only as the Bird. He tags buildings under the cover of the night, but if anyone were to find out, it wouldn't only ruin his career but also land him a one-way ticket to prison.
The Perfect Fit
Grace is wrestling with secrets of her own, trying to forget the disastrous marriage that threw her life completely off course. Grace has promised herself she will never let love get in the way ever again. But as Grace and Roman get to know the real people hiding beneath the surface, they find that the jagged pieces of their past may just fit together perfectly.
Out of all of the best novels by Francine Rivers, I think this one is my favorite. What can I say, I'm a sucker for a good romance. This story is endearing and heartbreaking at the same time, but the true takeaway from it is the power of redemptive love.
---
Family Connections
This novel by Francine Rivers is some of her best work; it's a story within a story. It's about Sierra and Mary Katherine, two women who lived generations apart but are connected by blood. Sierra discovers her ancestor's quilt and decides to read her journal. She realizes that her and Mary Katherine's lives are very similar.
These two women suffer through hardships and both find that reconciling with God is their ultimate connection. Sierra's story is about her slowly declining marriage which eventually leads to an affair. Mary Katherine's story is about a love affair that she pursues despite her parent's disapproval.
God Calls Us To Him
An important thing that I think Francine Rivers pointed out in this best book is that human beings have all battled the same enemies at some point in time. She also doesn't gloss over difficult issues which I admired when reading this. The main point in this book is how God uses our choices to call us to Him, and how he is always there, even when we are at our lowest.
Rivers also did a good job of portraying how marriages can suffer when both parties are selfish, and how important it is to admit when you are wrong. There is something to be said about forgiveness as well. All in all, this book is well worth the read!
---
Heavy Burdens
Cadi Forbes is a young girl who has grown up in a clan that lives in the remote Appalachian Mountains. When a terrible accident happens, Cadi can't help but feel like she is responsible. She carries the weight of her "sin" around with her, feeling like it is the reason her mother no longer loves her.
Cadi is willing to do anything to get rid of this burden, believing that if she does not, she will be forever punished by it. When Cadi overhears some people in the clan speaking about the banished "sin eater", she becomes hopeful. This sin eater supposedly removes sin from deceased persons to help them move on to the afterlife. The sin eater could solve all of Cadi's problems.
Take Home Message
Certain that this mysterious creature will solve all her problems, Cadi decides she will do everything she can to find it. But what Cadi doesn't realize is that the sin eater is also seeking something. And when they eventually come together, they will have to learn to face themselves as well.
One of the best books by Francine Rivers, I can say that I did really enjoy reading this one. It's a very good book and of course, it contains a message about faith. The point Rivers is driving home here is that you cannot redeem the life of another, only Jesus can save souls.
---
Garden Sanctuary
The last novel on this list of Francine Rivers' best works is Leota's Garden. This is a very beautiful book and I especially loved the characters in it. They seemed so real that I laughed when they laughed, and I cried when they cried. It is a fairly simple story, but the complex characters are what make it great!
Leota's garden used to be a work of art, a place filled with blossoming flowers and hope. It was where Leota would go to seek refuge from deep wounds and pray to a loving God for her children who didn't quite understand the sacrifices she made. Now at 84, Leota's garden is in ruins and her children think she was a bad mother.
Replanting And Growing
Leota knows that she doesn't have a lot of time left, but all her efforts of reconciliation with her children have fallen on deaf ears. She turns to God, her only friend at this time. He heard her prayers, because her granddaughter Anne-Lynne shows up, determined to have a relationship with her grandmother.
It is with her granddaughter's appearance that Leota feels hope start to bloom again. Maybe this is the first step in the right direction to fix all the hurt before her time runs out. Rivers' talent truly shines with this story; it is captivating and heartbreaking at the same time. I highly recommend you give this one a read!
---
Final Thoughts
We have now reached the end of this article on all the best books and series by Francine Rivers. I would recommend her books to anyone, Christian or not. It's always good to see things from someone else's point of view; I believe that's how we grow and learn. However, if you are Christian, I think Rivers' works will really profoundly impact you.
She has a lot more books that you can pick from as well and even books for children! I don't know if Francine Rivers is planning on releasing a new book anytime soon considering her latest one came out in 2022, but just keep an eye out, because I know this author is not done!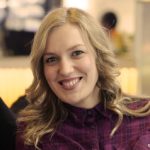 Alissa is an avid reader, blogger, and wannabe writer. (She's a much better cook than a writer actually). Alissa is married, has one human, one feline, and two canine kids. She always looks a mess and never meets a deadline.