Bio
Kingsbury was born on the 8th of June, 1963, in Fairfax, Virginia. She is a loved and adored writer whose works most often fall into the category of Christian fiction and romance fiction. Additionally, she is an avid public speaker with her national events surpassing one-hundred-thousand spectators every year.
Life and Career
Kingsbury was born as the first child of soon to be five of Ted and Anne Kingsbury. The family was often subject to changing their scenery and moving due to Ted Kingsbury's employment with IBM. Eventually, they found a home in the San Fernando Valley when Karen had just turned ten years old. Karen attended the California State University Northridge and graduated in 1986.
---
Best Karen Kingsbury Books
---
Big Family
Kingsbury and Don Russell married in the year of 1989. The couple had three children of their own and later adopted another three from Haiti. A little-known fact about Kingsbury is that her father passed away due to diabetes which prompted her to devote herself to a healthier lifestyle; she lost about seventy pounds in less than a year. With that said, let's now take a look at the best Karen Kingsbury books.
---
Brilliant Series
Karen Kingsbury's first book on our list is not exactly a book, but a whole series that is her most extensive and lengthy work to this date. Coincidentally, it is also one of the best Karen Kingsbury book series. The thirty-one books that comprise the series are all brilliant, but we'll list only the first several. The following are Karen Kingsbury's books in reading order:
Redemption
Remember
Return
Rejoice
Reunion
Fame
Forgiven
Blame the Sinner
The series starts off with Kari Baxter. Kari Baxter's life seems to be going perfectly, that is, until a call on the phone turns her world topsy-turvy. Kari is informed that her spouse has been having an affair for some time now and that he is interested in pursuing a divorce. Kari, being a devout Christian, would prefer to honor the sanctity of marriage and thus God, independent of her husband's wishes.
Word of the Almighty
As Kari is trying to make heads or tails of the shambles her life has been reduced to, comes Ryan Taylor. Ryan Taylor was the boy that broke Kari's heart many years ago and, if we're being honest, Kari never really got over him. To top it all off, Kari also finds out that she is a third of the way through a pregnancy. Having no other choice, she resorts to hearing and following through on the word of the Almighty. What a fantastic novel!
---
Even After So Long?
Lost Love is yet another series of Kingsbury's. Unlike Kingsbury's Baxter Family books, Lost Love is only comprised of two books in total, but they are so terrific that we can't not stand in awe of them. The two books of Karen Kingsbury's series in order are:
Even Now
Ever After
Even Now isn't just about romance, love, and the carnal aspect of the two. It is about the passing of time and how, in light and in spite of it, things do fade, but don't always wither.
Shane Galantera
We meet Shane Galantera, a man that, following many years of trying to find love, has had enough and wants to settle down, even by his lonesome. However, the question of whether there is someone out there for him still lingers in his mind all the same.
Lauren Gibbs, on the other hand, is an accomplished war correspondent. Lauren once had an opportunity to live happily ever after, but this chance was taken away from her, and she never gave it a shot again.
Empty Life
Now, after so many years, she still can't understand why life is so vacuous. Emily Anderson is a freshman in college whose grandparents were her guardians. Just before she is set to accept an internship, she learns of the tragic aspect of her birth and this is what hurls her life in a whirlwind headed towards a past long-buried and secrets tightly kept.
---
The Hurls That Life Sends Us
The 9/11 Christian romance series is comprised of perhaps Karen Kingsbury's best books that we've had the chance to read. Three books come into play here and they are:
One Tuesday Morning
Beyond Tuesday Morning
Every Now & Then
The 9/11 series, more than any other Karen Kingsbury's best-sellers, are exceptionally gut-wrenching and heartrending, but this is what we love about them. Jake Brian and Eric Michaels are two men living vastly different lives on the two opposite coasts of the United States.
Firefighter and Businessman
Jake is a firefighter and Eric is a businessman. Jake's a religious man, much to the chagrin of his skeptic wife Jamie, while Eric is not religious at all. Jake is more of a family man, while Eric is often absent from the proceedings due to his work.
It was on the fateful day of September 11th that Eric Michaels found himself the South Tower that the two would finally meet. As the first blast hit, Eric tried to get away by way of the stairs but fell and injured himself. A firefighter comes along and saves him, but as their eyes meet, they realize that it's like looking into a mirror: they are like twins.
No Time to Waste
No time to waste, Jake carries Eric outside and leaves him beside a firetruck. Sadly, Jake does not make it. Eric, due to the extraordinary resemblance he has to Jake, and due to memory loss, is thought to be Jake, and two vastly different lives, in two vastly different cities are flipped upside down. One of the best Karen Kingsbury series!
---
An Opportunity You Can't Miss
The Chance is one of Karen Kingsbury's new books as it was published in 2013. The Chance, a novel spanning about three-hundred-and-fifty pages is a terrific read. One of the things that irks every single person on the face of the Earth is the theme of chances and the fear of not taking them, losing them, and spiraling down in failure.
This is the theme of The Chance and it is expertly assessed by Kingsbury's unmatched storytelling ability. Some time ago, a day prior to when Ellie relocated from Georgia to California, she and Nolan, her best of friends, were by an ancient oak tree. The two wrote a letter to the other and left them in a metal box. They were to come back in a decade and one year and read them together.
Isolation and Pain
However, life scarcely remains the way we envision it from day to day, even less so from decade to decade. Ella is a single mother living in an apartment, without the fate that marked her youth. At times she turns on the TV so as to see how her friend is doing, now a star in the NBA.
In Nolan's soul, however, unlike the glossy exterior that TVs and paparazzi portray, is an isolation and a pain unlike any other. Then, life intertwines these two lost friends' paths once more, but how? The Chance belongs on any list trying to find the best-selling Karen Kingsbury books!
---
Divine Power
Divine is a 2007 novel by Kingsbury, spanning about three-hundred-and-fifty or so pages. It is also one of our favorites and one of the top Kingsbury books out there. Mary Madison, our main character in Divine, was a child of unthinkable fear. Mary was a young lady whom the people would rather have forgotten than anything else.
However, a power quite divine and quite godly has given Mary a chance to grant hope, belief, love, and a chance to those women that have been assailed, attacked, bruised, and that have been in pain so much. And this is a chance that Mary is not going to let just go.
Madison's Story
Mary Madison is an educated woman. Hers is the mightiest voice in all of Washington, D. C. Not only do the political elite listen to her, but also those women that have been through what Mary has. As we read the fantastic novel that Kingsbury has for us, we learn of Mary Madison's story.
Of everything that she endured, everything she sustained, and went on in spite of it, all with some help so divine. It comes as no surprise that Divine is one of Kingsbury's books ranked as the best-selling Kingsbury novels.
---
Think Before You Speak
The 2009 book by Kingsbury titled Unlocked is a clear example of an author whose writing in no way depreciated over the course of so many years. In fact, Unlocked represents one of the most inventive, touching, and fulfilling books by Kingsbury, at least in our opinion.
Holden Harris, one of the protagonists, is eighteen years old and he is on the autism spectrum. In spite of the odd, strange, and timid ways that he is accustomed to, Harris still leads a blissful and normal life, that is, in the world only he governs – his mind.
Tension
However, in the brutality of reality, he is constantly bullied for being different. Ella Reynolds, on the other hand, is a cheerleader whose social status would lead others to believe that everything about her and her life is perfect. One normal day, she happens to come by Holden as she is rehearsing for a school play. She notes that he was listening to her and she is instantly drawn towards him.
Then, the realization dawns on her that they were friends once upon a time ago, and her frustrations regarding the way he is being treated, how everyone is so callous towards him, drives her furious. Even her boyfriend Jake is guilty of those things and it brings her to do something quite radical.
Miracles Happen
She believes that miracles can and do happen and a miracle might just be what's in store for her and Holden. We believe this is one of the most popular Kingsbury books and we urge our readers to pick it up.
---
A Tale of Romance
Another novel on our Karen Kingsbury book list is The Bridge that was published in 2012. Calling it one of her best would be an understatement and we will see just why.
Molly Allen is a woman who lives in Portland all by her lonesome. Her heart, however, is still back with a man in Tennessee. The love that the two of them had was unlike any before or, even if painfully, after.
Ryan Kelly
Ryan Kelly, a Nashville resident, has just found some time to be alone after a broken-off engagement and years on the road touring. The only reprieve that Ryan seems to have is when he goes to The Bridge, a bookstore that he and Molly once went there and it is a memory that has never left him.
Charles and Donna Barton, on the other hand, are the people running The Bridge, and they have been doing it for three decades and counting. However, a May flood resulted in the destruction of pretty much all of their books and caused irreparable damage. As these four lives, shallowly intertwined, slowly begin entering the collision course at the end of which they will meet again, a miracle is afoot.
---
Connor Evans
Oceans Apart is a book that was published in the year of 2002 and which gets our every recommendation. It certainly is the best Karen Kingsbury novel of all time for many of her readers. The storyline will not leave the reader indifferent, but full of emotion.
Connor Evans is employed as an Airline Captain. Connor Evans is also on the verge of finally letting go of the memory of a promise so great that he broke it all the same. That transpired some eight years ago. It was in Hawaii and it was a weekend of a big storm. However, now Connor lives his life with Michelle and the two daughters they have. He has everything going for him, all he needs to do is just forget that promise.
Tragedy Strikes
However, on the other side of the ocean, a flight attendant is taking care and raising her son all alone. When tragedy strikes, the plane she is working on crashes into the Pacific Ocean, and the only thing she has on her mind is to have her son be taken to his father.
The news of this not only shakes the ground under Evans' feet but also changes everything about everything he ever believed. He can either say no to the kid or give him a chance for a week or two. We weren't kidding when we said that this was one of the best Karen Kingsbury novels.
---
No Turning Back
This 2006 book is one that always succeeds in rocking our world and tugging at the strings of our hearts. We believe that it has a resemblance to Kingsbury's Redemption series, but it is its own fervor that makes it so beautiful.
Molly and Jack Campbell decided about four years ago to adopt a child and it was little Joey that they chose. However, now that nearly a half-decade has passed, Joey's biological mother is back and she wants to take her son back.
Empty Words
Her reasoning is that she only gave Joey up because she didn't want her abusive spouse to have a chance to impede on Joey's life. The abusive husband is also now fresh out of prison saying that he is a changed man, but we soon learn that these are vapid and vacuous words.
Molly and Jack have no other idea but to consider fleeing the country because they don't want to give Joey away now that they have formed a genuine and candid bond with him. Accordingly, they don't want to be the subject of abuse, either.
Intertwined
These five lives are so intertwined and so dependent on each other's moves that the only one who can actually save them and do what is best for them is God, himself. Will a miracle happen? Will Molly and Jack keep their adoptive son? Will the mother get her child back? Please do read this book; it might be Karen Kingsbury's best book for you.
---
A Child Long Lost
If we were making a list of the best Karen Kingsbury books in order, it would stand to reason that Between Sundays would be among the top of the list. Published in 2007 and but a hair under three-hundred pages, it is a beautiful story and a mesmerizing tale.
Aaron Hill is a man that pretty much has all that he could ever ask for. He is athletic, muscular, extremely good-looking, and he is a star quarterback. The Sundays of Hill are used up by playing NFL in front of millions of people. Then, while everything seemed so fine and dandy in Hill's life, comes something to change the perception he has, a perception quite egocentric and egoistic.
Keeping a Promise
Derrick Anderson, on the other hand, is a man that devotes his time to foster children while also juggling his pro football career, but right now is desperately looking for a certain miracle. He has a promise that he made so many years ago and he intends to keep it.
Megan Gunn, on the, well, third hand, is a woman working multiple jobs while helping out at the youth center and while taking care of a boy whose mother left him in Megan's hands to take care of.
Adoption
Megan has a plan to adopt the child, but it is not as easy as it may seem. Cory, the child in question, is sure that Aaron Hill is his dad, but what does that mean for Megan, for Aaron, and what does that mean for the collective lives of all those in question? Life can be genuinely simplified to the ways that we live it between Sundays.
The Bailey Flannigan series is one we recommend picking up as soon as possible and we hope you enjoyed our Karen Kingsbury book reviews! The following novels are some of the recent Karen Kingsbury books published this year: Someone Like You: A Novel; Finding Home and Kingsbury's latest book Truly, Madly, Deeply.
---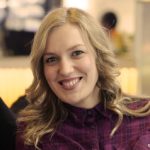 Alissa is an avid reader, blogger, and wannabe writer. (She's a much better cook than a writer actually). Alissa is married, has one human, one feline, and two canine kids. She always looks a mess and never meets a deadline.