Bio
Dekker was born on the 24th of October, in the year of 1962, in the Yakuhimo Regency, in Indonesia. The author is a prominent American mystery writer, with works in the thriller, fantasy, and Christian mystery genres to vouch for his skills.
He was, as we noted, born in the Yakuhimo Regency, Indonesia, but once he graduated from high school, he got the opportunity to relocate to the United States of America to study religion and philosophy, which he accepted and soon enough moved there. It was during the 1990s that the writer first tried his hand at authoring a book.
---
Best Ted Dekker Books
---
Career
In his first three years, he had written two novels, but then decided that they needed to be rewritten, so he did that, too. His family relocated to the Western Colorado mountains around the time when he started his third book.
In only two years, the writer published his very first novel. Until now, he has penned more than 30 books and sold more than ten million copies. With that duly noted, let's turn our attention to the best Ted Dekker books of all time.
---
Popular Series
Dekker's The Circle series is in league with the best Dekker book series. It is home to some of the most popular Dekker books and a few of the best-selling Dekker books, as well. Now, let's take a look at Dekker's The Circle series in order:
Black: The Birth of Evil
Red: The Heroic Rescue
White: The Great Pursuit
Almost Got Away
Now, with the order of The Circle series Dekker finished, we can see what exactly Dekker's Circle series is all about. The first novel among these terrific Dekker thriller novels is Black: The Birth of Evil. Thomas Hunter is a man on the run as a few attackers are trying to eliminate him for good. Luckily enough, he manages to get to a building's roof, but then he gets shot, and all is dark as the darkest night.
Twin Worlds
Out of this darkness, Thomas Hunter is privy to a world where all the evil that exists is contained and restricted. This is a world where Thomas is in love with an attractive woman, but then he remembers how he was chased when the blood fell from his wounded head. Just like that, these two worlds begin mingling for Thomas; he falls asleep in one and awakes in the next, but what if he never awakens from this other world?
---
Masterpiece
Dekker's Paradise series is yet another worthy series of being on the list of the best Dekker series ever. The Paradise series Dekker has penned for us, his fervent readers, is a wholly brilliant journey, which we will begin now while taking a look at Dekker's Paradise novels order:
Showdown
Saint
Sinner
Good and Evil
Having put this particular Dekker's series in order, we can take a look at the first book among Dekker's Paradise novels. Showdown is the first book in the series, which, in light of its name, is sometimes called Dekker's Showdown series, as well. In Paradise, the perpetual battles between the forces of good and the forces of vile, malicious evil are happening constantly and everywhere.
Town's Gossip
A man dressed in black has just arrived in a small town, Paradise, and in just one hour he is the town's main gossip. The man has a special ability to make any dream come true, but is it all so simple?
---
Dreadful Call
Thr3e, a very peculiarly titled novel, stands in the league of the best-rated Dekker books we've picked up, but also as one of our favorite picks for Ted Dekker book reviews. Thr3e is a book that was published in the year of 2003, with a page count of a little over 400, all in all.
Thr3e is a world that is very different from what you are used to. In the world of Thr3e, the best friend you have might as well be the most malicious, most insidious enemy ever. Kevin Parson is a man sitting all alone in his vehicle when he hears his phone vibrating and ringing. He picks it up and is informed that he is talking to a man named Slater, who gives him a choice.
Forced Choice
Whether a choice, an ultimatum, or a threat, the important thing is that if he doesn't confess his sins in just 180 seconds, his car is going to explode him all the way to kingdom come. As soon as that is said, the line dies.
Kevin has no clue what to do but decides to swerve towards a parking lot and jump out of the car. A little over two and a half minutes later and the vehicle is up in flames. What has Kevin got himself into? Perhaps even Dekker's best book on the entire list of Dekker's books.
---
Must-Read
Dekker's The Lost Books series is yet another brilliant Ted Dekker's series that we just adore reading. It is comprised of six novels, so that Dekker's Lost Books series in order goes as follows:
Chosen
Infidel
Renegade
Chaos
Lunatic
Elyon
Decimators
With the order of the Lost Books Dekker series well written up, we can see what's happening in this series. The first novel among Dekker's books in order for reading is Chosen. Chosen is where we are first introduced to this intriguing, yet bizarre world.
The Horde, led by a horrible, malevolent being known as Teeleh, has devastated the land that the Forest Dwellers have thus enjoyed. Thomas Hunter is the Forest Guard's supreme commander, in light of the events, is forced to cut the age of recruitment from eighteen to sixteen. This series is also called Dekker's Chosen series.
Four Chosen
Thousands of recruits later, four specific young people are selected to lead their people on the path to freedom, even if certain death is a sustainable roadblock. They were selected thanks to their skills and are tasked to recover the lost books of history that can dictate the future. You can find a few of the best Ted Dekker books ever in the Chosen series Dekker penned.
---
Smartest Man Ever
Another terrific entry on Ted Dekker novels list is, of course, the book titled Blink. Blink stands as being one of the best books by Ted Dekker of all time. Blink was published in the year of 2002, spanning 400 pages, in total.
Seth Borders, the main character, might seem like he is an ordinary or common graduate student, but you'd be wholly mistaken if you only followed the first impression. Seth has among the highest IQs in the whole world, and now he has found that he has a different gift or talent, which allows him to view the potential futures of other people. This gift, however, is not something that Seth can reconcile easily.
Peer into the Future
While still trying to make heads or tails with regards to this new talent, Seth meets a lady named Miriam. What Seth doesn't know about Miriam is that she is a princess from Saudi Arabia that escaped so that she wouldn't be forcibly married off.
With the ability of Seth to predict the potential futures, Miriam escapes a few more times, but then it becomes apparent that the relentless force that is after her can only be evaded for so long. Among the top Ted Dekker books ever.
---
Obsessed With Murderers
Adam is not just any book on the list of Dekker's novels, but a book that we regard as being either the best Ted Dekker book or among the top few Dekker books we've picked up. Adam was published in the year of 2008, spanning a tad over 370 pages. Daniel Clark has an odd obsession with a certain killer that he has been following.
He has spent every hour that he has had to find, examine, and analyze the serial murderer familiar to the public only as Eve. Sixteen girls have been slain by the fiend, all inside of subterranean basements or dark caverns. Daniel knows what it's like in a killer's head, but the religious motifs of this killer are disconcerting, to say the least.
Back From the Dead
Something that Daniel can't find out or pinpoint is who the new victim will be. With more than fifteen months devoted to Eve, the investigation goes awry as Daniel is left for dead following a gunshot wound on one hapless, black night.
He is declared clinically dead, but twenty minutes later wakes up, though obviously haunted by both the experience of dying and the first real encounter with Eve. The story, however, has only just begun. One of Ted Dekker's best books we've read.
---
Fantastic Trilogy
Dekker's Mortal series is a fantastic source for the best Ted Dekker novels ever. It is comprised of three novels, so that Dekker's Mortal series in order is as follows:
Forbidden
Mortal
Sovereign
A Free World?
Now that we've put these Ted Dekker books in order, we can see what the series has in store for us. A noteworthy point, however, is that the series is also sometimes called Dekker's Forbidden series.
Years have come and gone following the last touch between the world's civilization and a horrible apocalyptic event. Since then, threats like war, resentment, loathing, fury, and such, are no more. The world is a place of peace, but also of fear.
Anyone Alive?
Even though everyone who walks the Earth may seem rather ordinary, without any feature pointing to anything bizarre, strange, or unusual, in reality, every human being is dead, and the most essential humanity was taken from them all too long ago.
Just before a young man Rome was to die, he came into possession of a vial of blood and a document. These two items have the power to turn this future world upside down. These are also a few of the new Ted Dekker books on the Ted Dekker books list.
---
Tornadoes
Following Dekker books list in order of release, the novel titled Skin is actually one of the most recent Ted Dekker novels, looked upon more broadly. Skin is one of Dekker's novels that we enjoy the most and it was published in the year of 2006.
One of the best Dekker books that we've had the pleasure of reading begins with a terrible storm that has given birth to not one, not two, but three sizable tornadoes that are tearing down pretty much anything in their path in the small town named Summerville. What this storm is successfully hiding, however, is a much darker threat that stalks the small town – a killer known as Red.
Stalker
There is something quite enigmatic and ominous about Red, so much so that the Federal Bureau of Investigations won't willingly disclose these secrets, even though they might be paramount in stopping the fiend.
Wendy Davidson, however, is a woman in the middle of it all. Wendy is an ex-cult member trying to recover from the tragic events, but she has no time to rest with a prowling killer that could be anyone in the small town. One of the easiest to recommend Dekker's new books.
---
Young Adult Series
The Martyr's Song series is in possession of some of the best Dekker teen novels. Truly, if were to assert what Dekker's books ranked would be like, Martyr's Song is an inextricable part of the best of them. Now, let's take a look at these Ted Dekker novels in order:
Heaven's Wager
When Heaven Weeps
Thunder of Heaven
Off the Hook
Heaven's Wager is the first book in the series and it is one tightly written, seamlessly told, and endlessly alluring tale. Perfect crime is something that has puzzled the minds of many detective and crime fiction writers, and Dekker is no less intrigued by the prospect of committing a crime without being caught. In this world within a world, there is no security and no guaranteed safety.
Getaway
The main character of Heaven's Wager is none other than Kent Anthony. Kent Anthony is a man that is employed as a software engineer, and he is quite terrific at his job.
At the present moment, Kent is trying to get all his years' long work to be worth it and cherish the most blissful and most enjoyable period of his life. In truth, what Kent is trying to get away from is all the crimes that he's committed, from theft to murder, but the past isn't ready to let go.
---
Down to the Marrow
Boneman's Daughters is perhaps the best Ted Dekker novel that he has ever penned. It is such a complete and encapsulating tale that we can do nothing else but marvel at the wonderful book. Boneman's Daughters was published in the year of 2009 with a page count of approximately 400.
He is called Boneman, a serial murderer that has successfully kidnapped six young girls. Boneman is also a perfect father, who tries to get a perfect daughter, but when the girl he has kidnapped does not meet his requirements, she is quickly killed and left alone to perish.
What Needs to be Done
Ryan Evans, an officer, for one, isn't all that interested in being the perfect dad seeing as his wife and daughter have abandoned him. Unluckily for Ryan Evans, though, he is forced to find his alienated daughter when she becomes Boneman's newest abductee.
With no other choice, Ryan is determined to find Boneman, rescue his daughter and kill the fiend. However, something strange that the FBI has discovered might indicate that Ryan is the Boneman himself, but what could be the truth?
Recommendations
Kiss and Obsessed are two other novels that we suggest picking up.
---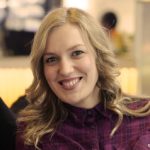 Alissa is an avid reader, blogger, and wannabe writer. (She's a much better cook than a writer actually). Alissa is married, has one human, one feline, and two canine kids. She always looks a mess and never meets a deadline.