Introduction
Charles Martin grew up in Jacksonville, Florida, living what he calls a 'Huck Finn' childhood where most afternoons were spent fishing, canoeing and playing backyard football. After marrying his partner in 1993, she helped him through grad school. When he was not in class, he was working for the UPS until he received his M.A. in Journalism and a Ph.D. in Communication from Regent University. After a 2-year stint in an insurance sales company, Charles Martin shifted his focus to trying to sell his first novel (what is now 'The Dead Don't Dance').
Martin now resides in Jacksonville with his wife and three sons, where he spends his spare time bow hunting, working out and practicing Tae Kwon Do. Charles Martin has been described with having the ability to understand the power of a story and he uses it to alter the lives of not only his characters but his readers as well. So, without further introduction, let's dive into our selection of the best Charles Martin novels and their reviews.
---
Best Charles Martin Books
---
A Terrible Scene
On a hot summer day, paramedics on call arrive at a scene to find a malnourished six-year-old boy near a burning Chevy Impala that holds a deceased woman. Reports say she ignored the warning signals and was met by an oncoming train. A truly grizzly scene.
What nobody realized until much later was that the driver had paused prior to entering the tracks and kicked a small boy out of the car; a boy with broken glasses and clutching a notebook with whatever strength he had left. Oh, and he is mute.
A Mystery Wrapped In A Story
This book is an exceptional mystery wrapped in a great story that I was not ready for when I picked it up. Charles Martin makes it so easy to invest in each character with such a varied degree of emotions that range from love, all the way to anger (with everything in between).
The book itself is chock full of great life lessons and a narrative depth that really makes you stop and think. I really loved the relationship between Chase and Unc and the picture it paints; a father-child type resemblance. Each character has a unique quirk but there were moments in which I found myself laughing out loud based on what Unc said. It is easy to see why this is one of the best rated Charles Martin books.
---
A Tragic Sip
The story begins in a shaded town square in a Southern town. A lemonade stand has bustling business that is being handled by a high-spirited seven-year-old. But the yellow dress she is wearing cannot quite hide the ugly scar on her chest.
Her latest customer of many, a bearded stranger, drinks his cup empty and heads to his car. His mind, however, is on a boat that he is restoring at a lake nearby. The stranger understands more about the scar than he cares to admit. In a matter of seconds, a terrible accident occurs that changes the trajectory of both the seven-year-old and the bearded stranger's lives forever.
Enchanting Diversity
Charles Martin has a graceful style of writing that is both captivating and delightful, and 'When Crickets Cry' is no break from that. Filled with genuine and enchanting characters that in the end, you hate to see them go (or some at least). A damaged genius, an angelic child, a blind smart aleck, a frazzled workaholic… the list goes on and on but the diversity in character depth makes you stay.
This was actually my first read on the Charles Marin book list and I loved that I was able to go in blind and received a story that had such a beautiful depth of layers to peel back and discover. This is an amazing story about faith, science and miracles that anyone could enjoy regardless of their beliefs.
---
The Dead Of Winter
Being stranded is never easy. And when two strangers are stranded in Salt Lake City by a blizzard, they have no way home except to charter a plane together. Ben Payne, a renown surgeon, is returning home from a conference and Ashley Knox, a writer, is on her way to her wedding. Unthinkable tragedy strikes and they are stranded in Utah's remote wilderness in winter, injured and far away from civilisation.
With nothing but Ben's climbing gear and their reliance on each other, chances for survival become bleak. The days in the mountains soon become weeks as their hope for being saved begins to deplete. They begin to wonder if they will ever make it out of the wilderness and, even if they do, how this experience will change them forever.
A New Type Of Love Story
'The Mountain Between Us' is an inspiring story of survival, not just physically but emotionally too. The characters are introduced and maintained with such a depth that you cannot help but fall in love with them and their situation no matter how harrowing.
Throughout the story, Ben and Ashley draw on each other's strengths to overcome the situation they face, forming an unforgettable bond. Charles Martin made sure to add plenty of adventure and survival to create a truly memorable and new-age love story that deserves a home on anyone's bookshelf.
---
The Dark Underbelly
Next on our list is the Murphy Shepherd Series, a book series that, in my opinion, sees Charles Martin at his best. It is important to note that these books should be read in order as Charles Martin intended. We kick off the series with 'The Water Keeper', a story of heroism, heartache, and the power of love.
When Murphy Shepherd pulls a woman named Summer out of Florida's intercoastal Waterway, his present mission to lay his mentor to rest takes a dangerous turn. Murph is drawn to Summer and her plea to help her find her missing daughter. His investment, however, pulls him deep into the dark world of modern slavery and human trafficking.
A Rollercoaster Journey
It would be silly of me to reveal anymore (apart from this first breath of the first book) but I can assure you, you are in for a wild and unforgettable ride in the follow ups 'The Letter Keeper' and Charles Martin's new and latest book, 'The Record Keeper'. Murphy Shepherd is a guy who shoots first and asks questions later. Clouded by multiple secret identities and a mystery of wealth, he makes Batman look like a joke (no, seriously).
The Murphy Shepherd series has it all. It reads beautifully, with a genuine depth that is matched only by its thrill and excitement. The series features phenomenal characters that take you on a rollercoaster of adventure. Each book in the series reads like a standalone (even though they should be read in order) which is impressive as I find most sequels to be a deflated effort. Grab all three, you will not be disappointed because these are my top choice for Charles Martin Books.
---
Motherly Miss Ella
Being an internationally famous photographer, Tucker Mason was used to travelling the world and capturing things that other people do not see. But the one thing Tucker himself can't see is a way to let go of the past and forgive his father. Tucker and his younger brother, Mutt, were raised by Miss Ella Rain on a Southern Estate as if they were her own. Hiring her was the only good thing their father ever did.
When his brother escapes from a mental hospital and an old girlfriend shows up with her son and a nasty black eye, Tucker is forced to return home and face the past. Even though Miss Ella has been gone for many years, Tuck can still hear both her voice and her prayers. But peace and starting anew will take a new level of grace; a grace that Tucker battles to believe in.
Hope and Endurance
It is typically hard to find a book that can balance a story about hope and endurance with a darker, more tragic root; but Charles Martin knows how to do it best. This novel by Martin is beautifully written, so much so that you have no trouble imagining Waverly House and the Mason Family at their best and at their worst.
All characters demonstrate a strength of character and an endearing capacity of forgiveness as both brothers navigate the effects of their traumatic upbringing. The book breaks away from an excessive sensitivity and preachiness that you can expect from a Christian author and strikes a real and vulnerable chord that has a very clear Christian message.
---
In A Sleepy Rural Town
The Awakening Series adds another three books to the ranks of best Charles Martin books; namely 'The Dead Don't Dance', 'Maggie' and 'Down Where My Love Lives' (which includes both the story and its sequel together in one volume). The story begins in a sleepy rural town in South Carolina at the end of a hot summer as a baby is about to be born.
But in the shroud of excitement comes a tragedy and our protagonist, Dylan Styles, must come to terms with how much he has lost. What follows is two stories that contain pain and sacrifice but are balanced out by the story's ability to inspire hope and gratitude.
A Heart-Breaking Story
'The Dead Don't Dance' is Chris Martin's debut book and arguably one of his best-selling releases to date. It tells a heart-breaking story of a young couple who learns quite early on in their marriage what 'in sickness and in health' means. The prose of both the first book and the second, 'Maggie', is beautiful in its own simplicity.
Each book delves into themes like faith, love, friendship and even community. Maggie and Dylan are both phenomenal characters but are backed by a supportive cast of people who continue to amaze on a regular basis throughout the series. Bryce was my favourite purely because of his eccentric nature; he was quite scary and mysterious but surprised me with his humanity.
---
A Damaged Genius
Next on our list from the New York Times best-selling author is arguably one of the best and most popular books out of Charles Martin's collection of novels, a book about love and redemption. Charlie Finn had to grow up very fast. He was highly intelligent and worked hard to earn a life-changing scholarship to Harvard. Being there was not easy as he had to learn how to survive (and thrive) on the outskirts of a very privileged society.
That skill served him further in the business world, even in the more lucrative (and more dangerous) operations he runs off the coast of Miami. Usually, Charlie separates relationships from work but when his choices produce devastating consequences, he sets out to correct the wrongs he has committed.
Crossing Boarders
Talk about character development. We watch Charlie Finn begin his journey with a hard heartedness that you cannot even begin to understand. A borderline genius with no emotional capacity and the inability to voice how he feels. So many life lessons present themselves throughout this book that Charlie has to live and learn through.
I especially loved the geographical territory that was navigated in this story – it was captivating! From the South Coast of Florida to the island of Bimini and then again to the mountain of San Cristobal, Nicaragua. The story takes you on a journey you will never forget.
---
Lost
For reference's sake, a home among the Ten Thousand Islands off the Florida Coast is a great place to live, especially if you want to be lost. A few boats, a knowledge of fishing, and a man can get by without having to know anyone. It is a great existence until the one person that ties you to the world of the living asks you for help.
Father Steady Capri knows a lot about helping others but fears that Katie Quinn's situation might be too much to handle. We know the story; world-famous actress driven to the brink of self-destruction. But there might be one person who could be able to save her from herself. Even if it means confronting her past before finding the peace she seeks.
Reflect And Relook
'Unwritten' is one of those stories that finds you stopping through to simply be present with the feelings that the story is inspiring. The book does a great job in addressing the fragility that people experience and their choices that got them there. It has you analysing, reflecting, and relooking at your life which is a powerful thing to achieve as a writer.
What I loved about this book (and Charles Martin's writing ability) is that he enabled me to identify with two people who are not like me at all. Somehow, I understood what they were feeling with a clear view – it was moving. It was an intense drama that witnessed a shift from a place of deep pain and self-loathing to one of hope and healing – something Charles Martin knows how to write all too well.
---
Long Way From Home
At the tender age of eighteen, Cooper O'Connor took everything held dear to his father and moved to Nashville, with his life riding on a guitar and a wager that he had talent. Sadly, his wager proved foolish. Five years after losing everything, he finds love in Daley Cross, an angelic voice in need of a song.
But just as he realizes his love for Daley, tragedy strikes again that threatens not only his career by his life as well. With nowhere else to go, he makes the return to his home in Colorado, in a search for answers about his father and his faith.
A Must Read
This book combined both a great love story and music. Cooper is an intricate character with an amazing story to enjoy. He is further supported by an incredible supporting cast that provide a depth and understanding that could never be achieved with a story by himself.
This truly is another stellar novel from Charles Martin and easily earns a place on the ranks of his best books collection. The characterization is evident on each and every page. As each layer of the story is peeled back, there is a spiritual truth that can be found underneath what I can conclude as a very gripping plot. Whether you are a fan of the man or you have never enjoyed one of his books, 'Long Way Gone' is a must-read. Bravo, Charles!
---
No Small Coincidence
Allie is not a stranger to tragedy, and when her second husband is killed in a terrible accident near their home, it was enough to push her over the edge. She had already lost the beloved restaurant her parents started and now losing her husband, no matter how unfulfilling the marriage, was something she did not need in her life.
Since leaving Vietnam, Joseph has never really been able to heal no matter how he's tried to love or do since then. It is no small coincidence that he finds a mother and her two young kids lost in the woods near his isolated cabin. Or when he chooses to help them return to family in Florida, near enough to hear the accident… near enough to know that his childhood love needs him.
Gritty And Romantic
If you do not know by now, Charles Martin excels in allowing his readers to feel the emotion of all his characters and this fairly new book from him is no different. 'Send Down the Rain' is written so powerfully, and is filled with a comfortable balance of gritty and charming moments.
The novel uncovers dark secrets of family, PTSD, and a life after war. It also focuses on loyalty and the sacrifices we make in the name of love. It is compassionate and puts a spotlight on the torment that many war veterans experience (something that is not really captured elsewhere).
---
Final Thoughts
And that brings us to the end of some of the best rated Charles Martin books in no ranked order. Marin has an incredible way of captivating his audience in an adventure that always tends to heal the heart and leave you wanting more. Make sure to read Charles Martin's latest book, 'The Record Keeper'. You won't regret it.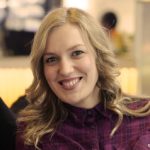 Alissa is an avid reader, blogger, and wannabe writer. (She's a much better cook than a writer actually). Alissa is married, has one human, one feline, and two canine kids. She always looks a mess and never meets a deadline.