---
Best Native American Spirituality Books
---
Spirit of a Man
Spirituality is a great part of any coherent, great, and accessible culture. The attention and the regard given to the spirit of man is something of paramount significance and it can make or break a belief system or system of culture.
As such, those that give more contemplation to spirituality are the ones whose believers or followers are the most fervent. In our opinion, as a broader Native American culture, its spirituality was one of the most prominent in its hay-day, so we would like to take a look at what we think are the top Native American spirituality books.
---
Insightful
Bobby Lake-Thom, also referred to as Medicine Grizzly Bear, is a very insightful writer. Thom's works always espouse a serious, yet knowledgeable tone, with the 1997 book Spirits of the Earth being our favorite of his.
If you are looking for books on Native American culture and spirituality, keep reading. Thom is aware that there are a great many secrets, wisdom, and a lot of information that is imperiled.
Collection of Wisdom
Bobby knows that there is a great chance that all the wisdom of his people will cease to exist, but he is determined to try and hinder this from happening. All of the meanings, truths, and secrets that Bobby was taught are elucidated, explained, and elaborated on in the brilliant volume that we recommend very much. It speaks on things ranging from signs and omens, to exercises, to medicine wheels, and the like.
---
Belief System
Minneapolis, Minnesota Native Kent Nerburn is a fine author that is very well-respected. Nerburn's 1991 book titled Native American Wisdom is one of the best books about the spirituality of Native Americans, in our opinion. Nerburn is aware of the belief systems that the indigenous people on the Americas had adopted and where they came from.
Intricate Secrets
However, as we prod deeper into the more intricate secrets, Nerburn shows us a bond between man and land that never really ceased. Nerburn's book boasts ruminations coming from very notable Native American people so that it is one of the most insightful books out there. Very much worth the read.
---
Clear Example
Born and raised in Cajamarca, Peru, Carlos Castaneda is one of the most notable and shrewd writers on the topic at hand. The first book that Carlos ever published, The Teachings of Don Juan, is a clear example of what the best books on spirituality of Native Americans ought to be like.
First Step
Castaneda's tale in The Teaching of Don Juan is one that traces the first step that needs to be made on the journey towards being a knowledgeable man. Castaneda's trademark way of writing also doesn't leave many things ambiguous, though that is the nature of this form of writing. A book that we recommend wholeheartedly.
---
Embrace the Truths
Ted Andrews was born on the 15th of July, 1952, but passed away on the 24th of October, 2009. Andrews' lifework is markedly meaningful and one that we feel will not go to waste. Published in 2002, Animal Speak is amongst Andrews' best works.
Ted asks of us, in this volume, to open out our arms and accept in an embrace the truths that stem from the natural world. Signs and omens are present in nature and their significance is a great one.
Rich Spiritual Life
The only way that a man can live a rich spiritual life is by noticing and recognizing these omens and that can only be done by meeting and understanding nature. Andrews did a fine job with Animal Speak and we suggest the reader picks this best book for understanding the spirituality of Native Americans up soon.
---
Willing to Listen
Tales of Power is another best book on Native American spirituality by Castañeda that also belongs to the broader Teachings of Don Juan series. Tales of Power is book number four of some dozen or so books in The Teachings of Don Juan series. In Tales of Power, we see that Carlos has quite a lot more to teach those that are willing to listen.
Striking Style
The artistic way in which Castañeda both achieves a brilliant relaying of fine knowledge but also retaining a very striking prose style is nothing short of breathtaking. As in all Castañeda books, Tales of Power speaks on a variety of things, all of which will leave the reader wanting more, but knowing that he or she must focus on the tasks at hand first.
---
Factions and Tribes
Jamie Sams is a terrific authoress, who has ancestors in a number of different Native American factions and tribes. In our opinion, the 1988 book Medicine Cards is one of the most popular Native American books about spirituality out there.
Just Superb
The decks that Jamie Sams has compiled for her fervent and desiring-of-knowledge fans are nothing if not superb. The way that Sams connects and explains wherefrom the connection stems between the attributes in nature and the animals' countenance is very much showing of the insight that she has. There is no way around it, if one is looking for books on the spirituality of Native Americans, then Medicine Cards is a great start.
---
One of the Greatest
Born in 1918, but still going very much strongly, Bear Heart is one of the most knowledgeable persons in the world in terms of Native American spirituality. Bear Heart did not write many books, in fact, but The Wind is My Mother stands as one of the greatest native American Spiritual books out there.
Touching Story
Bear Heart creates a connection between modernity and the olden Native American ways while providing a touching, awe-invoking story. The autobiographical aspect of the book speaks about a man that was one of the very final people to be graced with the knowledge of his tribe, but also one of the first to grant this knowledge to those not belonging to the tribe.
---
Work of Marvel
South Dakota-born Ed McGaa was a terrific writer, to say the least. Ed McGaa sadly passed away in 2017, but the work that he left behind is one that we ought to marvel at.
The 1990 publication of Mother Earth Spirituality rightfully belongs to our best Native American spirituality books review. For anyone wanting to venture into the waters of spirituality of Native Americans, look no further.
Ceremonies
The Native American history of the so-called Peace Pie, the Sun Dance, Rain Dance, and similar ceremonies are all brilliantly and insightfully explained by Ed. Ed's passion and love for his descent are very much visible in the writing and one can really see that Ed tried his best to bring closer to non-Native Americans the traditions that are wholly and unequivocally Native American. One of the most amazing Native American spiritual healing books.
---
Starseed Trilogy
Ken Carey is an author who is most famous for his Starseed trilogy and with good reason. The 1988 book titled Return of the Bird Tribes, book number two of the Starseed trilogy, is one of his best and one of the essential Native American spirituality books.
Nothing is far from the observant and inquisitive eye of Ken Carey. Carey discusses a variety of topics with a zest and keen interest that can scarcely be matched.
Great Spirit
One of the most intriguing aspects of the novel speaks on how the so-called great spirit bears sides from a masculine fashion, but also ones of a feminine one. There are not words kind and pleasant enough that we can say about Ken's work here. We trust that the reader will pick it up soon.
---
Native Religion
God is Red is a 1972 book from the terrific author that is Vine Victor Deloria Junior. There is a total of zero things that Vine overlooks in this three-hundred-page book. Things ranging from the regard in which the ancestors and coevals of Vine looked at the faculty of religion and systems of belief, where the bond between all entities and things can be seen, observed, and discussed.
Sublime
How the things in which we believe in came to be, why we believe what we believe, and a number of other things. A page doesn't go by where we don't feel the urge to exclaim that God is Red is one of the best-rated Native American books about spirituality.
---
Last Priest
Without a doubt, Black Elk is a very well-known and recognizable person that wrote the best book about the spirituality of Native Americans. When his 1953 book named The Sacred Pipe came out, Black Elk was the last living priest of the elder Oglala Sioux, so the knowledge that comes from Black Elk cannot be doubted.
Sense of Divinity
The tale of how White Buffalo Cow Woman came to the Sioux for the first time so as to grant them the sacred pipe is one that will leave the reader with a sense of divinity about him. A number of different topics are covered by Black Elk here and we trust that the reader already knows we recommend picking it up as soon as possible.
---
Famous Work
Born in 1933, Hyemeyohsts Storm or A. C. Storm is a brilliant author whose work is a must-read if one is keen on finding the best Native American spirituality book.
In Seven Arrows, one of Hyemeyohsts' most famous works, which was published in 1972, we read of a story that is ridden with triumph, with downfall, with an attempted journey towards spiritual enlightenment in a world that seems to be severely lacking in it.
Story to Tell
Night Bear and the people of Night Bear have a story to tell and it is a tale that won't leave the reader with a steady heart by the end. The land that Night Bear's people boasted was one that along with their lives, they accepted as being the most sacred thing in the world.
However, when these same things are continually being taken from one, what is there left to be considered sacred? We hope you liked our review and helped you answer the question of where to find books on the spirituality of Native Americans!
---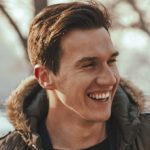 Michael is a graduate of cultural studies and history. He enjoys a good bottle of wine and (surprise, surprise) reading. As a small-town librarian, he is currently relishing the silence and peaceful atmosphere that is prevailing.