---
Best Native American Herbal Medicine Books
---
Devotion to Herbs
Native American people with all their diverse tribes and differences shared a plethora of things. Their culture was, in at least a broad sense, one that they held in common; their broader beliefs were very, very similar, but of all the facets that we can say they have similar, their focus and devotion to herbal medicine is one that cannot be doubted.
It was a great part of their lives and one cannot speak about Native Americans without acknowledging this fact. As such, we will now be taking a look at the best Native American herbal medicine books review.
---
Practical
Alma R. Hutchens is a fervent follower and practitioner of herbal medicine and as such, it is fairly obvious why we have her on our list here.
This 1992 book is one of the best works that Hutchens has put out. The volume at hand is an easy-to-carry book that bears a number of illustrations which are a breeze to go through.
125 Herbs
A total of one-hundred-and-twenty-five most practical and beneficial medicinal plants are the ones that Alma takes a look at in this book, all of which received an explanation of where they come from, how they can be used, and where they have been utilized historically. One cannot discuss Native American herbs without mentioning Alma and this work.
---
Improve Your Body and Mind
Porter Shimer is a writer who has focused heavily on a multitude of aspects of health and fitness that can aid the practitioner to better himself. This 2004 book is an indispensable pick for any list of the top books on herbal medicine of Native Americans.
Spanning a hair over two-hundred pages, Shimer's work is an amazing one. It takes a look at which herbs and in which state the Native Americans utilized so as to better their bodies, to heal their minds, and to aid their spirits.
Natural Remedies
Of course, it's not merely herbs that were used, but a whole array of things: movement, sound, heat, visualization, spirituality, and a number of other facets of their own system of beliefs. Shimer believes that each of these remedies can aid in a variety of ailment, tough situations, and the like, if the wielder is one with insight, as Shimer is sure to leave the reader.
---
Useful Companion
The work that Alma is most famous for is the top herbal medicine of Native Americans book called Indian Herbology of North America. The book was published in 1991, spanning some three-hundred-and-eighty pages, and is a very useful companion for the other work of Hutchens.
The guide that Hutchens lays out for the reader is one that will prove to be quite beneficial and useful to whichever purpose that the practitioner puts it.
Traditional Aspect
Illustrations abound as Alma takes a look at and examines about two-hundred or so herbs that are present in North America. A big focus in this herbal remedies book of Native Americans is how these same herbs were prominent in a number of traditions and what their implications actually are.
---
History and Tradition
Kavasch and Baar unite their efforts so as to grant their fans and readers a powerful and insightful book that will leave the reader with a lot of knowledge. We believe that American Indian Healing Arts is a book that cannot be overlooked when discussing what the best Native American medicinal herbs books are.
All of the lore that one could ever hope to find and read, the history and explanation of traditions, together with a sharp prose style, is present in the book at hand.
Not a Word Wasted
There is not a word wasted in American Indian Healing Arts and all that Barrie and Karen want to give the reader is a book that will serve as a guide for taking up any herbs of Native Americans. The mind will see broad new fields be opened up, the soul will be cleansed of any damnable things that might linger there, and the reader will find that the book is one of a kind.
---
Leading Author
Stephen Harrod Buhner is one of the leading authors in the genre of Native herbal medicine books in America and it very much shows. The insight that Stephen brings to his novels is something wholly unfound.
We know that herbs and plants have been with us for as long as we can remember. As time went by, man began trying to figure out to what use and to what purpose they might be and, oh boy, did man find a boat-load.
No Stone Left Unturned
Stephen, at this point, diverts our attention towards the herbs that the Native Americans found and utilized for their benefits. No stone is left unturned in this book and we urge the reader to pick it up at the earliest time possible. It is one of the best books about the medicine of Native Americans.
---
Insight Like No Other
Daniel E. Moerman is one of the most insightful and knowledgeable people on the face of the Earth as pertains to the herbal medicine of Native Americans.
As such, this book is a go-to read for anyone trying to find out what the best herbal medicine of Native Americans book is. Spanning more than eight-hundred pages, the book emanates a force and an insight like no other.
Broad Scope
North of twenty-seven-hundred herbs are under the observant eye of Moerman and his scrupulous analytic skills, providing information about their usages in as many as two-hundred-and-eighteen different tribes. Without a doubt, you cannot find a book that will be quite as broad in its scope while delivering a concrete insight than the one that Moerman wrote.
---
Masterpiece
T. Garrett was born in the year of 1942. Garrett is amongst the leading herbal medicine authors of our time even though he has been writing for a long, long time. One of our favorites from Garrett is The Cherokee Herbal published in 2003.
Underrated
The guide that Garrett lays out for the reader is one that examines in detail what the usages and purposes were of nearly five-hundred different herbs and plants which were practiced by the Cherokee people. More than a hundred various ailments and illnesses are described and how they can be treated by using the herbs mentioned and noted here, all with the sharp prose of Garrett. A very much underrated Native American herb book that we recommend.
---
Mind-Boggling
Virgil J. Vogel is a writer with whom you really cannot go wrong. The writing of Vogel is so striking, powerful, and insightful that we are boggled at why he is so rarely discussed in the circles of herbal medicine.
American Indian Medicine was published in 1990. The impact that herbs and the practices that they used are the point of Vogel's work here.
Various Theories
A number of diverse and differing theories and hypotheses about whence certain diseases come and how to fight against them is examined by Vogel, as we try to get to the bottom of which Native American or Indian herbs bear benefits for which issue. A book that you cannot miss if you're searching for the best-rated books about herbal medicine of Native Americans.
---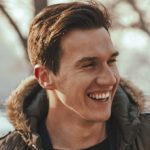 Michael is a graduate of cultural studies and history. He enjoys a good bottle of wine and (surprise, surprise) reading. As a small-town librarian, he is currently relishing the silence and peaceful atmosphere that is prevailing.