---
Best Native American Authors
---
Entrancing
Native American writers are without a doubt one of the most prolific sorts of writers in our day and time. Their works always inspire a sense of mesmerizing awe as they are deftly constructed, with characters that are always believable, with a story that entrances and pulls the reader in, and a conclusion that either warms the heart or it tears it apart. It is for this reason that we will now be taking a look at our best Native American authors review.
---
Sherman Alexie
Sherman Joseph Alexie Junior was born on the 7th of October, 1966, in Wellpinit, Washington, United States of America. Sherman is quite unique in many of his facets as he is a Spokane-Coeur d'Alene-American writer, poet, and even a filmmaker from time to time.
Master Writer
Sherman was raised on the Spokane Indian Reservation, as he currently resides in Seattle, Washington. Sherman's works have never even gotten close to being disappointing as the novelist's mastery and prowess with the quill is nearly unmatched.
---
Best Sherman Alexie Books
---
Junior
The main character of this brilliant story is named Junior. Junior grew up, quite like Sherman did, on the Spokane Indian Reservation. Junior is a young man in the liveliest of his years, determined to take charge of his destiny and not let things be just thrown his way. Junior is on the road towards becoming a great cartoonist, but there are still many a thing to do.
Head Held High
Junior decides to go away from the reservation's school and go to a high school where there are predominantly white students. Though his time is not going to be an easy one, as even Junior knows it, he is determined to walk with his head held high in spite of everything. This is perhaps the number one book to read by one of the top Native American writers, Sherman Alexie.
---
Bright Display
The Lone Ranger and Tonto Fistfight is one of the best novels by Sherman Alexie published in the year of 1993. The novel is one of the brightest displays of writing from one of the best modern Native American authors. The book is a collection of shorter stories that are, in more ways than just one, connected between each other.
22 Stories
There are a total of 22 stories presented in The Lone Ranger and Tonto Fistfight. The characters that drive the stories here are people that have walked through a lot of obstacles and come out better because of or in spite of it all. Sherman's technical skills are on full display right here and we recommend this novel to everyone.
---
Young Boy
Flight is, without a shadow of a doubt, one of the best books from Sherman Alexie that one can pick up. It was published in 2007 but succeeds in awing us even today. The main character of the story is a younger boy that never received a formal claiming from his father, so that he is, as of yet, still not a full Indian. As such, the young man is brimming with anger and rage, all culminating with what is about to do.
Long Journey
If he goes through with his intentions, the lives of the many will never be the same. Just then, the young man finds himself hurled back in time and he takes on a number of different bodies of a number of different people. Sherman shows us how it is easy to judge what you never felt or knew, as the young man seems to be turning around. Make sure to check it out!
---
Louise Erdrich
The second entry on our list of novels written by Native American authors is Louise Erdrich that was born on the 7th of June, 1954, in Little Falls, Minnesota. Louise is a fine American novelist, poet, and even children's books author, all of which predominantly feature a Native American theme.
Louise is a part of the Turtle Mountain Band of Chippewa Indians, which in turn is a legally-recognized tribe of the Anishinaabe. Louise was married to Michael Dorris for sixtee., which is why we consider her as one of the greatest Native American literature authors.
---
Best Louise Erdrich Books
---
Heartrending
Loise Erdrich's 2012 publication The Round House is one of her most heartrending releases ever. The story genuinely grabs the heart and squeezes with a force unlike any other. We start off by seeing two people, a father and his own son, having trouble trying to uproot a tree that is stuck on the home's foundation. Of course, this is a theme set up by Louise as she wants to convey a picture of characters that uproot themselves or others.
Upside Down
Antone Bazil is employed as an adjudicator – a judge – because he believes in justice and in righteousness very much. However, when his wife, Geraldine Coutts, has been abused and raped, we see different sides of them all. We don't want to spoil the story, but make sure that this is a bright showing from one of the best Native American writers. You can find another book written by Louise Edrdich in our article about the Native American culture.
---
Fidelis Waldvogel
Erdrich's 2003 novel The Master Butchers Singing Club is one of, if not the best work that she has put out. We don't need to express any personal sentiments about the novel to show the reader that it is a story that will invoke emotions in the reader that he or she never thought they had. Fidelis Waldvogel is making his comeback from the Great War to the German village whence he's from.
Club of Singers
Fidelis lost his best friend in the war, so he marries his widow, who is with a child. Having no other recourse, Fidelis, along with Eva and the kids, leaves for a better life in America. They start out a club of singers, but then a person named Delphine Watzka walks into their lives, and the olden clashes with the novel and the story will not leave the reader with a steady heart.
---
Homecoming
Love Medicine is the first novel in the Love Medicine series, whose books are interconnected in a variety of ways but aren't exactly required to be read in a particular order. Love Medicine, the novel, was published in the year of 1984.
The main character is Albertine Johnson. Albertine is coming back to the Indian Reservation where he was brought up, but left. The reason for his homecoming is the death of his aunt.
Poisonous Solace
As Albertine saunters once more in the place that he left some time ago, he sees how the conditions of the reservation are. All of the characters in the novel are interwoven one way or another, but special attention is given to how they all find solace or respite in the bottle. Doubtlessly, one of the major authors is Louise Erdrich who also wrote many Native American books for children.
---
Thomas King
Thomas King CM was born and raised in Sacramento, California, United States of America. The birthday of Thomas King is on the 24th of April, 1943. King is of Canadian descent, so that he is an American-Canadian novelist, along with being a broadcast presenter.
Famous Works
King's works have been universally acclaimed and a number of movies have had their screenplay written by King, such as Medicine River, a Short History of Indians in Canada, and I'm Not the Indian You Had in Mind. Thomas King is surely an amazing author, so let's take a look at some of his works.
---
Best Thomas King Books
---
Women and Men
Green Grass, Running Water is a novel that Thomas King published in the year of 1993. In the novel, we see a number of different characters. We see females that are strong and sturdy, with the men being unlucky, forlorn, and at times even dismal.
Old and New
They are all trying to find their place in the new world, as they are Native Americans that were used to the Native American fashion of living. The olden means of living are clashing with the new modern ways. Due to that, characters evolve during the course of the story and are almost unrecognizable by the end of the book. This is a story unlike any other and we recommend it wholeheartedly.
---
Critical and Intimate
The 2012 release of The Inconvenient Indian is one of King's best-sellers. What Thomas set out to do when he first began The Inconvenient Indian was to create a highly critical, yet intimate rumination about what it actually signifies to be a Native American or an Indian in North America.
No Stone Left Unturned
King's work is extremely easy to follow because it is never short of wit, striking prose, and smooth wording. Juxtapositions are rife in The Inconvenient Indian, as no stone is left unturned by the observant and scrupulous eye of Thomas King. We suggest picking this novel up as soon as possible.
---
Gabriel
Thomas King hadn't released or published any literary novel in a decade and a half before 2014's The Back of the Turtle. All the things that the readers had missed from the terrific novelist are present in The Back of the Turtle and in copious amounts.
The main character, Gabriel, is coming back to the Smoke River Reservation where his mom was raised and where she and Gabriel's sister came back some time ago. However, a disaster effaced the reservation's populous, including the animals.
Ride of His Life
Gabriel thinks that he is to blame, so he has come to take a look at the wound he has caused to the Earth and to commit suicide by drowning at sea. However, when he leaps into the water to save a girl, he soon finds that there is more good he can do. He is in for the ride of his life.
---
Richard Wagamese
Richard Wagamese was born in the year of 1955, in Ontario, Canada, but passed away on the 10th of March, in 2017, in Kamloops, of his home country. Richard was a Canadian writer and was employed as a journalist, as well. Richard was an Ojibwe from the Wabaseemoong Independent Nations in the northwestern regions of Ontario. The most famous work of Wagamese was his book Indian Horse, which was even made into a movie and won Wagamese a prestigious award.
---
Best Richard Wagamese Books
---
Saul Indian Horse
Indian Horse is one of the best works that Wagamese has put out and the one that he is most well-known for. It was published in the year of 2012 and tells a story that will leave the reader satisfied and in awe. It is the top of the Native American authors' best-sellers.
The protagonist of Indian Horse is named Saul Indian Horse who has not been having a very good time. He is, in a sense, on the dirt road as his last drunken spell left him batting his eyes as he was flirting with death.
Story of His Life
After that incident, Saul is resolved to get back on the path towards making his life his own, as he sits down and relays the story of his life. The manner in which we tread towards the world of Saul Indian Horse is one that only Wagamese could muster up. It is a prime reason why this is one of the best books by Native American authors.
---
Franklin Starlight
Medicine Walk is one of the final novels that Richard Wagamese published in his lifetime. Coincidentally, it is also one of his brightest achievements. The aptly named Franklin Starlight has been dedicated to his dad, Eldon.
Franklin is a sixteen-year-old who has not had the greatest relationship with his father. As Franklin grants his presence to Eldon, we see that the father is a deprived version of what he used to be.
Emotional Journey
Alcohol has preyed on the man who found a reprieve in the bottle, but he is sure that his time is nigh. As such, Franklin is asked to journey with him to the mountains, so that Eldon can receive a proper Ojibway burial. The journey is one that will inspire tears, laugh, but more than anything, a sense of beauty.
---
Main Protagonists
Ragged Company is a novel by Wagamese that was published in the year of 2008. Of course, Wagamese has never dissatisfied his readers, but Ragged Company is a book that hits in a different way than the other entries to his oeuvre.
The main characters of the story are Digger, Double Dick, Timber, and Amelia One Sky. All four of them are homeless, trying to find shelter as the weather is troubling the whole city. They stay in a cinema, but soon enough even after the weather has cleared up, they find themselves frequenting the same place.
Rich Overnight
A chance lottery ticket comes into their hands and they find out that they've won a whopping thirteen million dollars, but they can't pick up the money because of a lack of IDs. And, then, a special person called Granite walks into their lives. Ragged Company will be remembered as one of the greatest works from one of the top Native American authors.
---
Leslie Marmon Silko
Leslie Marmon Silko was born on the 5th of March, 1948, in Albuquerque, New Mexico, United States of America. Leslie is one of the best female Native American authors. She is, in fact, a Laguna Pueblo Indian lady. Silko is at the forefront of the 1st Wave of Kenneth Lincoln's Native American Renaissance entails.
Deeper Dimensions
Silko is a writer whose words echo a deep dimension that the readers can't quite explain, but ultimately feel drawn to. Now, let's take a look at our reasons for why Leslie Marmon Silko is among the major Native American writers.
---
Best Leslie Marmon Silko Books
---
Tayo
Ceremony, rightfully one of the most well-known books from Leslie Marmon Silko, was published in the year of 1977. The main character is Tayo, a Native American, who was imprisoned by the Japanese for the duration of the Second World War. While the young man had often been described as an animated, dynamic individual, the wartime imprisonment left him changed completely.
Deep Change
When Tayo is set to return to his reservation, he can't help but sense a deep change inside of him, but he isn't going to crawl along a wall, pick up a bottle, and drown his sorrows. His sorrows and pains are his own and he will carry them as a cross, in spite of it all. Tayo, along with the reader, jumps into a voyage towards himself.
---
Very Special Novel
Almanac of the Dead does wonders for us as we are trying to explain why we think that Silko is the best Native American author for many. Though Almanac of the Dead was published in 1991, the novel to this day still holds a special place in the hearts of Silko's admirers and loyal fans. It is one of the best books written by Native American authors.
Contrasting Themes
Almanac of the Dead is a story where a lot of juxtapositions and contrasting themes are present. While we all know that history is written by the winners, Silko set out to show how the history of morality in America can be interpreted by the ones that were oppressed, not the oppressors. The book will leave the reader with bittersweet taste in the mouth, but with an appetite slaked by the wonderful and one of the top-rated Native American writers – Leslie Marmon Silko.
---
Crowning Achievement
Storyteller by Leslie Marmon Silko is undoubtedly one of her crowning achievements as an author. Storyteller was published in the year of 1980 and spans a little over two-hundred-and-fifty pages, but it is a hefty read. The stories aren't written with a verbose or confusing language, but Silko was never a lightweight writer to understand.
Losing the Identity
As such, Storyteller, as the name implies, is a cluster of stories that share the theme of losing the tribal essence or identity, the injustice thrust on the Native Americans by the whites. She explains how easy it was that the Indian tribes were divided and conquered. Silko's books are always a treat to read, but Storyteller is doubly so.
---
Joy Harjo
Joy Harjo was born on the 9th of May, 1951, in Tulsa, Oklahoma, United States of America and is the last one on our list of Native American authors. Joy is a musician, a writer of plays, a poet, and above all else a novelist. Joy is a part of the Mvskoke Nation, belonging to Oce Vpovf and one of the most famous Native American writers.
Achievements
Of the Native American Renaissance, Joy is one of the most significant figures in the 2nd Wave of the period. One of the most notable awards that Joy has been presented with was the New Mexico Governor's Award for Excellence in Arts and it is one that Harjo is especially proud of having received.
---
Best Joy Harjo Books
---
Memoir
Crazy Brave is amongst the top novels that Joy Harjo has published. It was released in the year of 2012 and boasts brilliant and rave reviews. Crazy Brave is, in fact, a memoir. It is a memoir that is rife with mythology, namely tribal, feelings of belonging to a certain heritage, of poetry, and of the beauty of music.
Spiritual Escape
Joy's intentions with Crazy Brave were to show how she came to be a poet and she did a great job. Harjo's life was troubled, as her stepdad was wont to abuse her, so she found solace in the spiritual portion of her life, nature, and her own brilliant imagination. Without a doubt, one of the good Native American writers at their best right here.
---
Being a Woman
One of Harjo's best books is her 1982 publication of She Had Some Horses. She Had Some Horses is a collection or assemblage of the authoress' most vigorous, vibrant poetry. Joy jumps headlong into womanhood, what it means to be a woman in this day and age and what it meant during her hay-day.
Despair and Hopelessness
How despair and hopelessness can creep up on you, how oppressed and silenced women can feel by the domineering forces of men, but above all, She Had Some Horses is a tale of reinventing oneself, of love, and of being who you really are. There are not enough words in the dictionary for expressing how much we love She Had Some Horses. What a good Native American author!
---
Leaving the Land
The latest work of Joy is her 2019 publication of An American Sunrise: Poems. The story of this brilliant work is that of the earliest years in the 1800s. The Mvskoke tribe was forced to leave their land, which is today considered Oklahoma. Two centuries into the future, and Harjo is telling a story, sitting where her ancestors were forcibly expelled from.
Heartrending
There is not a moment in the book that doesn't evoke heartrending and teary-eyed emotions, as Harjo look at her memory of her mom dying, how Harjo started her work with the Native Rights' movement, to where she is today. The songs that Harjo sings in An American Sunrise: Poems makes her one of the most famous Native American authors, doubtlessly.
---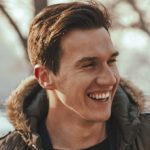 Michael is a graduate of cultural studies and history. He enjoys a good bottle of wine and (surprise, surprise) reading. As a small-town librarian, he is currently relishing the silence and peaceful atmosphere that is prevailing.