---
Best Native American Romance Books
---
Amazing Match
It is no secret that the majority of other genres can be blended along with the romance one. We have sci-fi romances, fantasy romance books, historical romance books with all of its subgenres, modern, postmodern, and a great number of other genre mixes.
Of course, with this said, we also have the Native American genre that can be brilliantly blended along with the romance one, so that we will be taking a look at our list of the best Native American romance novels.
---
Loretta Simpson
Catherine Anderson, also known as Adeline Catherine, is a terrific novelist whose works we absolutely adore. One of Catherine Anderson's best works and romance novels with Native Americans is the 1991 book titled Comanche Moon. The main character of Comanche Moon is Loretta Simpson, who had her mother and father murdered by the Comanches.
Arrival of Comanches
Now, Loretta goes by her days in stark horror of the impending comeback of the Comanches, so much so that she can't speak anymore. On the other hand, we have Hunter of the Wolf, who supposes that the prophesized woman is actually Loretta, though Loretta only sees him as an abductor. As the two begin spending time with each other, we see a true Native American miracle.
---
Right Choice
Douglas County, Colorado resident Ellen O'Connell is one of the best writers in this genre and her 2011 book Dancing on Coals is surely the right choice if you are looking for the top Native American romance book.
Connection Forming
Upon making her escape from killing-oriented robbers, Katherine Grant finds herself in the company of Gaetan. Gaetan has been intent on taking the lives of as many whites, seeing as they wronged his people over and over, since his youth. However, at the present moment, Gaetan can't do without spending time with Katherine. As the two of them begin relying on each other, we see a connection being formed, one that burns with a mighty fire.
---
Tyne Whitlock
Best-selling authoress Donna Fasano has always succeeded in exceeding even our greatest expectations. Her 2013 book Reclaim My Heart is the one we think belongs on any list of the best Native American romance novels. Reclaim My Heart follows Tyne Whitlock who was forced to skip town because she got pregnant when she was a teenager.
Blast From the Past
That was sixteen years ago, with her fifteen-year-old boy being in conflict with the law, Tyne needs aid like never before. Having no other recourse, Tyne opts to contact Lucas Silver Hawk, a well-respected attorney. However, a blast from the past is there all the same. As Tyne and Lucas have to work together, we see an old flame being kindled once more, though obstacles, secrets, and troubles abound.
---
Josie Jensen
Amy Harmon is a superb writer who was born in Neverland Valley Ranch, California, United States of America. Amy's work is one that always amazes us and the 2012 novel Running Barefoot is no exception.
It is one of the best modern Native American romance novels ever. The protagonist of Running Barefoot is none other than Josie Jensen. Josie is a teenager whose proclivity for music is showing quite a lot of potential.
Perfect Fit
Accordingly, Josie is a bit socially anxious, so when she meets Samuel Yazzie who is a bit older than her, they seem to fit perfectly. Samuel is a Navaho member, brimming with an unfound rage, though Josie does seem to be good for him. Even though their time together is a tender and beautiful one, life is more than ready to wrench them away from each other. When this time does come, will they still be interested in the other?
---
Elizabeth Middleton
Sara Donati is the pseudonym utilized by Rosina Lippi-Green, and comes from Chicago, Illinois, USA. Donati's work is always top-notch and the 1998 novel Into the Wilderness rightfully belongs on our list of the best Native American romance novels.
The novel is set in the winter of 1792, when Elizabeth Middleton has just left her beautiful estate so that she can be with her family in a somewhat secluded NY village in the mountains.
Nathaniel Booner
Elizabeth hasn't been to many places like that, especially one that boasts a man like Nathaniel Booner. Nathaniel is clothed in the fashion of Native Americans and is referred to as Between-Two-Lives. As Elizabeth begins taking a fanciful eye on Nathaniel, she is also intent on changing things around the village. But will everything work out for her?
---
Tanya Martin
Ohio-based novelist Catherine Hart is certainly one of the best writers in the genre of our time. Her 1985 book titled Silken Savage is a clear example of how beautifully Catherine Hart can write romance books with Native American characters.
The book follows Tanya Martin. Tanya has just recently been abducted by a Cheyenne group while traveling with her fiancé.
A Panther Stalks
However, just because she's been caught doesn't mean that Tanya is going to give up. That is, until she met A Panther Stalks, whose magnificence and beauty is unmatched. As the two begin kindling a blazing passion, we see something that we could never have expected. It is one of the best Native American historical romance novels.
---
Katy Marie Alvarez
Madeline Baker, also known as Madeline Ruth, was born in the year of 1963 in California, USA. Madeline's oeuvre is full of books that can be counted as the best romance books with Native Americans, but the 1986 tale Love in the Wind is our personal pick.
The main character of Love in the Wind is Katy Marie Alvarez, who has just made a decision to join a convent. Katy's fiancé passed away, so her remorse and sorrow are great.
Abducted
As Katy was going towards the convent, though, she and the other passengers were attacked by a group of Indians. Katy was the only person that survived the attack, but she was abducted. As such, Katy was made to be the slave of Iron Wing. However, soon enough, the relationship between them begins blurring the lines and they enter into a warm, mighty embrace.
---
Mercy Thompson
Butte, Montana Native Patricia Briggs has always put out brilliant works. No exception was the 2006 Native American paranormal romance novel Moon Called. Moon Called follows Mercy Thompson, who, as a child, was seen by her mother transforming into a coyote, so she was left with a wolf pack.
Mercy stayed with the pack for the majority of her youthful years but left soon after. She knows that the others still look after her, but when she starts noticing that another werewolf is nearby, she is more than just wary.
Love Strikes Again
Then, an old flame of hers begins frequenting the proximity, so that Mercy can't help but feel that a former love is coming back to her. Before she knows it, she's back where she came from, but her heart is where it should be. Thet right choice if you are looking for the top romance book with Native Americans.
---
Under the Spell
Another entry by Catherine Anderson is the 1994 book titled Comanche Magic. Comanche Magic is also book number four of the Native American romance novel series called Comanche.
Here we follow the partial Comanche Chase Wolf, who for the length of his life has always gotten what he desires. When Franny walks into his life, he expects that he'll have her with ease, however, a truth that he could not have expected sends him whirling in a vertiginous spell.
In War With Herself
In the past, Franny was forced to make a decision, one that carried consequences for the duration of her life. As such, Franny is now in the midst of a war with herself, living in two worlds, both of which are contrasting with each other. Will Chase's need for Franny persist or will he give up? Will Franny finally have a chance to make amends? This amazing novel deserves its place among the best-rated romance books with Native Americans.
---
Kathleen Lacey O'Caroll
Sharon Ihle, a North Dakota resident, has always delivered with her works, and her 1994 work The Bride Wore Spurs is one we think belongs on any list of romance Native American books that we adore.
Protagonist Kathleen Lacey O'Caroll was aware that her future would be imperiled upon her arrival to Wyoming as a bride that was ordered. Then, out of the blue, she learns that the man she is to marry wasn't the one that ordered her there.
John Winterhawke
As she meets John Winterhawke, she sees a strong, brilliantly handsome, half-Native American man that could have anyone. However, when Kathleen becomes resolute about getting John to be hers and she to be his, there is no force in the world that is going to stop her.
---
John Lewitt
New Zealand Native Lance Morcan is a writer that has always written the best of books in the genres of his choosing. Lance's work on the 2015 book Into the Americas along with his son James Morcan is a book that we feel is indispensable when trying to find the best Native American love stories.
The main character of Into the Americas is John Lewitt, who is a nineteen-year-old young man working as a blacksmith. As it turned out, John is a survivor of a fierce confrontation with a Mowachaht tribe.
Eu-Stochee
John and one other person were the survivors, and they were sent off to slavery. The life of John is turned sour at the light of this event, but a small glimmer of hope is Eu-Stochee, a majestic beauty who pulls John closer and closer. The developments from this point on are nothing short of utterly heartrending and touching. We recommend this novel very much.
---
Laura
Perhaps the penultimate entry by Catherine Anderson on our list is her 1994 novel bearing the name Cheyenne Amber. As we know, Catherine's work has never once been a disappointment and in our opinion, Cheyenne Amber is one of Catherine's best works to date. The novel follows a woman named Laura as she soon finds that her son has been abducted.
Stunning Man
However, Laura's son is a mere infant so that her fears are double. Having no other recourse, Laura enlists a tough-minded, spirited, yet undeniably beautiful man named Deke so that he can find out who the abductors are and to retrieve her son. However, in the midst of this sorrow, we see that Laura's heart flutters in the presence of Deke.
---
Gray Eagle and Alisha
Born in Atlanta, Georgia, USA, Janelle Taylor is one of our favorite authors when it comes to romance novels about Native Americans. Her novels are finely written and always inspire a sense of awe in us, with the 1982 tale Savage Ecstasy being the cream of the crop. The very first moment when their eyes met, Gray Eagle and Alisha were smitten for one another.
Bold and Fearless
Alisha was a pretty young woman, while Gray was a Native American, bold, fearless, but alas captive. As Gray is being put to suffering by the whites, it is only Alisha that treats him human decency. In the depraved world where they have both been thrust, we see how little it takes for the heart to connect with another and to fall headfirst into a potent love.
---
Chloe Evans
The final entry from Catherine Anderson in our best Native American romance books review is her 2002 book titled Only by Your Touch. Only by Your Touch follows Chloe Evans who wants to make the life of Jeremy, her child, better than the one she enjoyed. The two are beginning their life in Jack Pine, Oregon.
Ben Longtree
In this new town, however, a certain man, Ben Longtree, seems to be the scariest, yet all the more alluring individual. Rumors abound about curious crimes that he could have committed, with Ben accepting them complacently. However, when Chloe Evans walks into his life, his passivity and complacency completely vanish.
---
Abigail Trent
LaPorte, Indiana Native Rosanne Bittner is a superb writer. One of our favorite works from Rosanne is the 1983 novel titled Sweet Prairie Passion. Abigail Trent is a woman dead-set on changing her life.
Cheyenne Man
She is going towards the most majestic plane that can ever be conceived; one where mountains are the norm and one where the sea kisses the horizon. However, when Abigail's eyes meet a Cheyenne man, her intentions of going on are cut short. As the two can't deny the attraction that they both feel, we see as they enter into a world of embraces, of passionate love, and of kindling fire.
---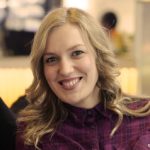 Alissa is an avid reader, blogger, and wannabe writer. (She's a much better cook than a writer actually). Alissa is married, has one human, one feline, and two canine kids. She always looks a mess and never meets a deadline.