---
Best Native American Picture Books
---
Absolutely Stunning
When the time comes that ordinary writing gets tedious, monotonous, or plain boring, people turn to a variety of things. They might watch a movie, play a game of sorts, go out for a walk, a run, to the theatre, but if one doesn't want to stray a lot from books, one can easily pick up a picture book.
It is by far easier to get through a picture book than an ordinary book, but the sense of gratification and the benefits are the same. As such, we would like you to take a look at our best Native American picture book reviews.
---
Looking For a Spouse
At the present moment, Rafe Martin resides in Rochester, New York. Rafe is a terrific author and his works never cease to amaze us. The 1998 novel The Rough-Face Girl is no exception and it was a collaboration with David Shannon.
A mighty being, an invisible one, is out and about trying to find a spouse. The prospective women of the local village are all competing against each other so that they may be chosen, but the trick is that only the girl that is able to see the being will be picked.
Special Ability
In spite of the attempts made by the pretty, yet bratty girls, it is Rough-Face-Girl that is picked by the being. Rough-Face-Girl is a girl with many a scar on her body, but also with the innate ability to see this invisible entity. One of the best-selling picture books about Native Americans.
---
Jenna
Cynthia was born in Kansas City, Missouri, and is a go-to author for many people in terms of picture books about Native Americans. Her best one, perhaps, is the 2000 novel Jingle Dancer which was illustrated with the help of Ying Hwa-Hu and Cornelius Van Wright.
Jingle Dancer follows the main character named Jenna. The heart of Jenna is one that jumps up on the rhythm of the drum while her mind is transported by the jingle dancing of her grandmother.
Missing Jingles
The women in Jenna's family had been brilliant jingle dancers for a number of generations, with Jenna wanting to be the next one. However, there's one thing that bothers her very much and it is her dress that is missing jingles. How can she be a dancer if her dress doesn't jingle? The illustrations here are top-notch and we urge the reader to pick this book up.
---
Masterpiece
Born and raised in England, Paul Goble is a fine novelist and one that we pride ourselves on when we say that we are his fans. One of his works that we think definitely belongs on any list of the good Native American books with pictures is the 1978 book The Girl Who Loved Wild Horses.
Lost in the Mountains
The illustrations in this book are brilliant, vivid, and just a sight to behold. The story is about a Native American girl that has found herself lost amid the mountains while a raging storm is scarring the plain. A stallion, by chance, comes by the girl and the two of them become friends immediately. Soon, though, their friendship is put to the test when the girl needs to choose whether to go back home or to go with it.
---
Must-Read
Tim Tingle is a wonderful writer and an easy pick for our list of the most popular Native American picture books. His 2006 novel Crossing Bok Chito is one of our favorites and it was illustrated by the masterful Jeanne Rorex Bridges. Perfect example of Native American children's book.
Choctaw
The novel follows Martha Tom, who is a young girl of the Choctaw. Bok Chito is a perilous journey to undertake for any mighty man, but one day Martha finds herself there while trying to find some blackberries. A slave comes by Martha Tom and soon the two form a bond. Martha meets the slave's family, too. However, trouble arises when the mother is to be sold, so that Martha Tom is faced with a decision that might just change everyone's lives.
---
Story of a Family
Tim Tingle finds himself on our list of the best-rated Native American picture novels once more with his 2010 entry titled Saltypie. The illustrator of Saltypiewas Karen Clarkson and her work is amazing here. The novel at hand features a great story. It speaks of a family that was relocating all the way from Choctaw country, in Oklahoma, towards Pasadena, in Texas.
Simply Brilliant
The novel spans for more than a half-century, as we look at a novel that will rock the reader to his or her very core – the writing of Tim Tingle and Karen's brilliant art come together to form a superb novel. One of the best in this genre, we cannot recommend Tim Tingle's work here more, especially if you are looking for Native American picture books to teach your kids with.
---
A Suggestion
The extensive accolades of Gerald McDermott speak volumes about this man's work. We really do suggest that the reader drop everything and pick up his novel Raven that was published in the year of 1993.
Lasting Impression
Raven, the titular character, is a trickster and a Native American. Raven thinks that those in the tenebrous shadows of life need to be aided, so he takes it upon himself to lead them towards a brighter, more beautiful way of life. The story of Raven right here is one that will leave the reader with a lasting impression and a genuinely filled heart. One of the easiest picks for our best Native American picture book.
---
Cherokee Legend
Joseph Bruchac, a resident of Greenfield Center, in New York, is an amazing novelist that we recommend with great ease. The 1993 novel of Joseph Bruchac titled The First Strawberries is one that we think everyone should read at least once in their lives.
It exemplifies everything that a picture book should aspire towards. A Cherokee legend, one of how strawberries were begotten, is being told by Bruchac right here.
First Man and Woman
An indistinct length of time ago, a man and a woman had an argument – the first man and woman. The lady stormed off, enraged, however the brilliance of the Sun tried to help the woman think twice with the berries it left for her. This is one of the best Native American picture books about the Cherokee that hits differently.
---
Vivid Nature
Tomie dePaola was a terrific writer who left behind a brilliant oeuvre. Sadly, Tomie passed away earlier this year, but his glory will not be forgotten. The 1988 work titled The Legend of the Indian Paintbrush is one we think that belongs on any list trying to deduce what the good picture book about Native Americans is.
When the period of Spring hits, Texas' and Wyoming's meadows and hilltops are majestically aglow with vivid colors that the Indian Paintbrush glimmers with.
Magical Painting
A time ago, while people were traversing the plains, a Native American boy was graced with a vision where he was told that he would make a painting, the most beautiful of all. As the life of the boy went on, he soon threw himself headlong towards making this magical painting. A heartwarming and heartbeat-stopping tale from dePaola that we strongly recommend. For more dePaola's books, check out our selection of the top dragon picture books.
---
Proof of Worth
Gerald McDermott's next entry on our list is his 1974 novel Arrow to the Sun. The illustrations in Arrow to the Sun are a career achievement for Gerald and ones that we are continually amazed with. The story follows a boy as he tries to find his dad.
However, prior to any kind of descent-claiming, the boy is tasked with providing proof for his worth by going to a total of four chambers.
Dangerous Journey
The first is the kiva of lions, then the kiva of snakes, of bees, and of lightning. The journey is a dangerous, perilous one, but one that the boy is dead-set on taking. Gerald McDermott did a fine job with this story and we cannot wait to pick it up again. It is one of the best picture books about Native American culture.
---
Stunning Illustrations
Canadian authoress Melanie Florence's 2017 novel titled Stolen Words is certainly one of the best picture books about Native American culture, at least in our opinion. The artistic pictures were made by the deft hands of Gabrielle Grimard, while the touching story stems from the wild imagination that Melanie has.
Magical Bond
We see a bond that was made by a young girl and her granddad. The granddad is a Cree, though when the granddaughter asks him to say a certain thing in Cree, he reveals that as a child his language was taken from him. As the two begin a search for the granddad's language, we enter into a dream world that only the double forces of Melanie Florence and Gabrielle Grimard could have concocted.
---
Childhood Legend
There was no chance that we would leave Tomie dePaola with only one entry on our list as his 1983 work The Legend of the Bluebonnet is a book to marvel at. The brilliant story which is contrived from a childhood legend of dePaola's blends perfectly with the artistic prowess that Tomie has. It is a novel that the reader won't forget any time soon.
Young Girl
As a pestilent draught begins its attack on the tribe's resources, we see a young, bold, strong-willed Comanche girl giving the thing she loved the most as a sacrifice. The tribe's entity of belief then grants more than just a bit of rain to the tribe, but also something else for the trouble of the young girl.
---
Grandad's Story
Bill Martin Junior and John Archambault wrote a good deal of books together, but the 1987 tale Knots on a Counting Rope is not just one of their best, but the top Native American picture book. Ted Rand did the illustrations for the novel and they are beautiful.
The tale follows Boy-Strength-of-Blue-Horses, as he is bearing witness to the retelling of his story by his granddad. As an infant, Boy was quite often afflicted with ailments.
Blue Horses
Having no clue of what to do, the parents let the granddad take him to two blue horses where once Boy put his hand out, he was given the strength that he required. From that moment on, a bond was made with the horses and the mighty story of Boy-Strength-of-Blue-Horses is one that we recommend the reader picks up as soon as possible.
---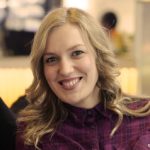 Alissa is an avid reader, blogger, and wannabe writer. (She's a much better cook than a writer actually). Alissa is married, has one human, one feline, and two canine kids. She always looks a mess and never meets a deadline.