---
Best Native American Children's Books
---
Favorite Genre
The brightest of us all are our children. They are the light and the hope we have for the future, not just of ours, but of the general future which is inevitably to come.
Of course, as such children's books are quite numerous and children often love reading books. Now, let's get to the bottom of our best Native American children's books review, what are they about, and who were they written by.
---
Pen Pal
Terrific authoress Jean Carolyn Craighead George was born on the 2nd of July, 1919, in Washington, D. C., but sadly passed away on the 15th of May, 2012, in Valhalla, New York. Julie of the Wolves is one of the best works that Jean has penned and it was published in the year of 1972.
The story follows Miyax as she is dead-set on going against the dynamic back home; Miyax doesn't want to live like the status quo anymore, so she goes away. She has a friend – or more so, a pen-pal – who lives in San Francisco, so Miyax decided to go there.
Getting Lost
However, it doesn't take long for Miyax to get lost in Alaska, without any means of shelter, with nothing to eat, and no way of finding her way back or forward. In the way that only Jean could write, we see as Miyax bonds with the wolves in the plane, enduring troubles and obstacles each day, but never giving up.
---
Isaac
Tim Tingle is a wonderful novelist from Houston, Texas, who is also a Choctaw Nation member. One of our favorites from Tingle is his 2013 novel How I Became a Ghost and we think it is one of the best Native American books for children.
The main character is a Choctaw boy named Isaac. Isaac is the leader of a four-member group, all of which are Choctaw members. The group consists of a strong-willed girl, a boy that can shapeshift into a panther, a ghost of a five-year-old girl, and the vocal pup named Jumper.
Must-Read
How I Became a Ghost is a brilliant story that speaks on a great number of themes. It tackles childhood immaculateness, yet also the unwavering nature of man, all the while themes of tragic events are present. How I Became a Ghost is slated to receive two more sequels, too. If you are looking for a Native American storybook for children, do not skip this one. You can also find Tingle's name in our selection of the Native American picture books. So make sure to check it out!
---
Smallpox Outbreak
This is one of the children's books written by Native American authors and his name is Louise Erdrich. Erdrich's oeuvre encompasses a great many genres, but one of her most touching is her work in children's fiction, namely the 1999 book titled The Birchbark House.
The main character of the novel, Little Frog, otherwise known as Omakayas, is a seven-year-old member of the Ojibwa. Omakayas was born on Spirit Island, but a smallpox outbreak killed everyone save her.
New Family
A lady bearing the name Tallow was the one that saved her and took her to the Madeline Island, where she cared for her. As we get to know Omakayas and her new family, we see that the threat of smallpox hasn't gone away, but lingers still. The Birchbark House has received four more sequels, so make sure to read these!
---
Jimmy McClean
Joseph M. Marshall has written a lot of novels that have always amazed us, but his 2015 book In the Footsteps of Crazy Horse is one of the best-rated Native American children's books that we've read.
The protagonist, Jimmy McClean, is a member of the Lakota tribe. His parents aren't both of the Lakota, but only his mother, while his dad is white.
Lakota Tribe
As Jimmy starts a trip with his granddad named Nyles High Eagle, Jimmy, but also the reader, begins learning a lot more about the Lakota people, their descent, culture, and the like. Joseph's writing here is top-notch and we urge the reader to pick it up. It really is one of the best children's books about Native American culture.
---
Personal Favorite
In the nine years short of a hundred that Scott O'Dell lived, he left various things by which he can be remembered. One of the greatest things that Scott O'Dell left, in our opinion, is his oeuvre. The 1970 book titled Sing Down the Moon is our favorite and we'll explain why.
Bright Morning
The Navaho's lives were always imperiled by the fiendish Spanish enslavers. As it turned out, on a brilliant day of Spring, Bright Morning – a teenager – and her buddy Running Bird were leading their sheep towards a pasture when Bright Morning's dog released a bark which sent a distressing tingle about both of their spines. As they turned, they both saw the Spanish heathen as they were fast approaching. One of O'Dell's most brilliant Native American works.
---
Little Frog
Another entry from Louise Erdrich comes with her 2008 book The Porcupine Year. Worth noting is that The Porcupine Year is book number three of The Birchbark House series.
When Little Frog or Omakayas grew up to be a twelve-year-old, she began a perilous voyage along with her adoptive family. They all went along with their canoe towards west, all the way from Lake Superior's shore to northern Minnesota's rivers.
Long Journey
They had set off to find a new home, but though their preparations were plentiful, the actual journey provided many a peril in front of them. As Omakayas and the family go on with their trip, a sense of foreboding terror, but also of spiritual enlightenment is palpable. One of the best Native American books for preschoolers.
---
Makoons and Chickadee
There is no doubt in our minds that Chickadee, published in 2012, by Louise Erdrich is one of the best children's books about Native Americans. The main characters of Chickadee are the two twins named Makoons and Chickadee. The two of them have been involved in each other's things from jump street. However, life is wont to go awry at times and the brothers are torn apart.
Dangerous Voyage
As both Chickadee and Makoons are resolute about finding each other, Chickadee and his own family set off on a perilous journey. In front of Chickadee is a trip through novel places, pacts and truces that are necessary to be made, lots of pain, but even more bliss at the end of the journey. We cannot recommend enough this one of the best children's books with Native American characters.
---
Matt
Born in Melrose, Massachusetts, Elizabeth George Speare was a superb writer and one that we admire quite a lot. One of her greatest works and children's books on Native American history is The Sign of the Beaver which was published in the year of 1983.
Matt, the main character, has turned twelve not so long ago. Matt and his father had quite recently made it to their new settlement but has now been forced to go back to bring the others here.
New Friend
As Matt makes his time alone one worth spending, we see as he acquaints himself with a person quite different, yet all the more similar to him. Attean, who is the grandchild of an Indian chief, is Matt's new friend. Soon enough, though, Matt is faced with a decision that could change the very course of his life if he is not careful. This is a beautiful Native American book for kids with quite a lot to say, so make sure to listen.
---
Nizhoni Begay
New Mexico resident Rebecca Roanhorse is one of our favorite authors and a genuine goldmine if one is searching for the best Native American children's book.
The 2020 publication of Race to the Sun is one we think that the young readers will surely enjoy. Nizhoni Begay is in the seventh grade, but there is something quite remarkable about her.
What to Do?
Nizhoni has noticed a monster or two, here and there. One of these monsters is her father's boss, who seems to be carrying an odd fascination with Nizhoni and her brother and their roots. When Nizhoni's father vanishes, only leaving a message trying to prompt Nizhoni to run, she has no clue of what to do. Her heritage of Native Americans – the object of the pursue – might come in handy to help rid herself of this pest.
---
Frederika
Kirkpatrick Hill lives in Fairbanks, Alaska, and her Native American fiction work is one of the best we've read in the genre. Her 2000 book The Year of Miss Agnes is one of the best Native American books for elementary-grade children and one we love. The Year of Miss Agnes tells the story of Frederika, aged ten, and the year she has with her new teacher.
Looming Fear
Frederika doesn't think that she'll be around for long since none of her predecessors have stayed for more than a little while. Life can be a bit hard in the Alaskan plane, so they all just leave after a bit. However, Agnes seems to be cut from a different cloth. The children enjoy the classes of Agnes and the way that she's so accessible and kind to them, but a looming fear persists that she'll leave too.
---
Relocating
One of two Native American books for kids that Cornelia Cornelissen has penned is her 1998 novel Soft Rain. The titular character, Soft Rain, is in for quite a harrowing period of her life as her teacher begins reading a letter. The letter entails that the Cherokee people are to pack up their things and relocate towards the west effective immediately.
Trail of Tears
Soft Rain isn't convinced that her family are going to move since they've only just planted the next harvest's corn, but then soldiers roll by their home. She and her mom are taken so as to tread the Trail of Tears, all alone. The Trail of Tears is a perilous journey for anyone, but for them it is doubly so. Theirs is a story that will not be forgotten and one that we think the reader should pick up as soon as possible.
---
Luke
Barrow, Alaska is the home of Debby Dahl Edwardson, but her writing has a home in our hearts. The 2011 novel My Name Is Not Easy is our favorite and we think it belongs on any list of the top Native American children's books. Luke, being one of the I'nupiaq, is aware that he's considered odd by those around him.
Unforgettable Story
The whites can't exactly pronounce his name, but when he and his brothers are told that they're going to a faraway boarding school, Luke knows that he'll have to forgo announcing his name as such. At the boarding school, everyone seems to be classified by their heritage, so that the only language permitted is English. This is the story that we'll not forget any time soon.
---
Samuel Russell
Joseph Bruchac is a terrific and amazing writer who lives in Greenfield Center, New York. Bruchac's Native American books for kids are remarkable ones, with our favorite being the 1998 novel The Arrow Over the Door.
The main character, Samuel Russell, is a Quaker. However, the fact that his peaceful way is the way it is, he is referred to as a cowardly person by his peers. The novel is set in 1777 as the British and the Patriots are about to do battle in Saratoga.
Stands Straight
The Quakers know that there is fear from the raiders, looters, and the like, but they aren't ones to fight back. On the other hand, Stands Straight, an Abenaki, is dead-set on murdering as many Americans as he can for his brother and mother's death. However, both Samuel and Stands seem to be in for a reality check when they meet and see each other's ways.
---
Ohkwa'ri
Another one of Joseph Bruchac's books for kids is the 1996 tale named Children of the Longhouse. We recommend it highly. Ohkwa'ri, one of the Mohawk people, has quite recently eavesdropped on a number of older boys speaking of a terrible thing they have in mind: raiding the village nearby.
Different Views
As Ohkwa'ri informs the elders, he knows that he is doing the moral thing, but also that he won't be looked at with a kind eye by the ones he tattled on. As a peace lover, Ohkwa'ri doesn't like violence or hurting others, but Grabber and his merry band don't hold the same sentiments. A tale that will transport the reader to a simpler, yet more intense time. Children of the Longhouse is the best Native American children's book, as the reader will soon see.
---
Book Series
London, United Kingdom born Lynne Reid Banks has a lofty oeuvre that is very much worth picking up. One of our favorites works is her 1980 novel titled The Indian in the Cupboard. The Indian in the Cupboard is also a book one in the same-titled five-book series that contains the most amazing children's books on Native American culture.
Omri's Birthday
Omri's birthday has just come up and one of the presents that he received, a plastic Indian toy, doesn't exactly imbue him with excitement or even joy. However, Little Bear becomes animate once he has been placed on a cupboard and his key has been turned in a proper manner. Omri is in for the ride of his life as things that are going to happen will not leave him the same.
---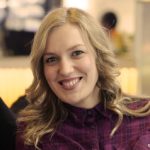 Alissa is an avid reader, blogger, and wannabe writer. (She's a much better cook than a writer actually). Alissa is married, has one human, one feline, and two canine kids. She always looks a mess and never meets a deadline.