---
Best Books About Native American Culture
---
Intriguing Culture
There are a large number of cultures in our world. For as many people as there are in the world, there are at least as many cultures. One of the most intriguing, richest, and most attention-worthy cultures that we can think of is the Native American one.
The culture of Native Americans is one that always incites interest and mystery in the discussion, so we think that it is high time that we introduce our best books about Native American culture review.
---
Facts and Data
Charles C. Mann is a terrific American writer who was born in the year of 1955. Mann's work is one of the most read in its genre, so it is no surprise that one of his works, namely 1491: New Revelations of the Americas Before Columbus, is an easy pick for our list. In 1491, Charles utilizes scientific facts, archaeological findings, and historical data to show us how our conception of the pre-Columbus Americas. Do not hesitate to read our article about the Native American history books for more similar works.
Tip of the Iceberg
One very important insight that Mann grants us is the fact that the Native Americans were actually used to utilizing the land about them and didn't just revel in the wild. The people used the land so as to feed themselves, to mold streets where they could go about their businesses, and they even had running water. These are only the tip of the iceberg that Mann has in store for the reader, so be sure to pick this one up.
---
Tayo
Leslie Marmon Silko's 1977 novel titled Ceremony is without a doubt one of the best fictional books about Native American culture, to date. The main protagonist of the book, Tayo, is fresh out of Japanese prison following WWII. Tayo had been under their rule for quite some time, so that he had of course bore a change in his demeanor. The spirited, vibrant young man had grown into a more somber, serious person.
Inner Discovery
Tayo had a lot on his mind, but he wasn't content with just drinking as much alcohol as possible until he wouldn't know anything of himself. Instead, Tayo decided to find out who he was, so he stepped forth on a journey towards inner discovery and more importantly on a discovery of his culture and roots. It is one of the best stories of Native American literature.
---
Touching
Black Elk was born in 1863 and passed away in 1950. Black Elk was a very well-known and respected medicine man and holy man, being a member of the Oglala Lakota or Sioux. The book at hand is a touching relaying of interviews that were recorded of the holy man known as Black Elk.
Looking Back
They stem from the year of 1930 and were done in Pine Ridge Reservation, of South Dakota. In this brilliantly compiled and moving book, we see Black Elk, then a man in his sixties, looking back on the life that he used up trying to help people, to heal people, and to make people better. The story of Black Elk began when he was a mere nine-years-old and we urge the reader to get on top of reading this book because it is one of the best books on Native American culture.
---
Moving On
James Welch was one of the best writers to ever pick up a pen in the Native American genre. He lived a mere sixty-three years, but his life's work is a great one, indeed. One of the best books on Native American culture from Welch is the 1974 book Winter in the Blood. The main character of Winter in the Blood is a man in his thirties, trying to move on with his life.
Outlook on Life
His outlook on life isn't the most hopeful or vibrant and, more often than not, he moves sluggishly through the motions. The man takes a look at his whole life, namely the culture of Native Americans he had espoused and that he had adhered to, and gives us his life's story. One of the easiest to recommend books, in our opinion.
---
Abel
Scott Momaday is a man from Oklahoma. Incidentally, Momaday is one of the best writers that one can read on the topic and his book from 1968, House Made of Dawn, is a testament to this statement. Abel has been living a split life for the last while.
Split Life
A great portion of his life is spent doing the normal, modern things that everyone seemed to be doing, even though they were based on vices. The other part of his life was spent following his culture. While coming back from a terrible war, Abel is resolved to find out who he actually is. He will either throw himself headlong into the exploitation of the contemporaries or he will be content with living the Native American culture-driven life he knows.
---
Masterpiece
Mary Crow Dog, who may be familiar to readers as Mary Brave Bird, was a part of the Sicangu Lakota tribe. Mary lived to be fifty-nine-years-old. Her works, however, are ones very much worth picking up and in our opinion are some of the best novels about Native American culture, especially the book Lakota Woman.
Powerful and Moving
Lakota Woman is a book that won't leave the mind of the reader for a while after reading it. It is one of the most powerful, most moving, and fascinating books on the topic. We see how Mary, having no father, went through life. The lot of them had no water for cleaning themselves in the same shape as we do, they had no electricity, but what Mary and those like her had was an indomitable will and a brilliant story to tell, if the reader picks the book.
---
Amazing Novel
Louise Erdrich is one of the most insightful and most complete Native American authors to have ever written a novel about Native American culture and way of life. Her book from 1988 titled Tracks is one of her shiniest achievements and the reason why she has found herself on our list here.
Retaining the Land
The reader might be more familiar with Louise's writing from the Love Medicine series, but worth noting is that Tracks features a number of characters from that series. Tracks is one of the books about Native American tribes, their culture, and the troubles they had as they tried to retain the land that they had been living on for as long as they knew.
---
Accomplished Author
Vine Victor Deloria Junior was born on the 26th of March, in Martin, South Dakota, USA, but died on the 13th of November, 2005, in Golden, Colorado. Vine was and remains to this day one of the shrewdest and most insightful authors.
Religious Views
One of Vine's most famous and most important works is God is Red and, in our opinion, a clear example of what the best book about Native American culture should look up to. In God Is Red, Vine takes a look at what the religious views were of his own ancestors, what the connection between all living beings is, and how our belief systems were molded. Without a doubt one of the great books on Native American culture you can pick up.
---
Indispensable Read
Once more Vine Deloria Jr. finds himself on our list. The Indian Manifest of Vine is surely a book that everyone should read, but Native Americans find it to be an indispensable read for their children and progeny.
Witty and Sharp
The book isn't just a serious, sterile account about the American culture, but one full of wit, humor, irony, and the sharp writing style of Vine. It was even updated by Vine in light of a number of changes. Vine's work here should not go unread, especially because it brings in so much insight and tidbits that you really won't find anywhere else.
---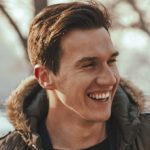 Michael is a graduate of cultural studies and history. He enjoys a good bottle of wine and (surprise, surprise) reading. As a small-town librarian, he is currently relishing the silence and peaceful atmosphere that is prevailing.