Bio
Anthony Grove Hillerman was born on the 27th of May, in the year of 1925, in Sacred Heart, Oklahoma, United States of America. Hillerman was a loved American writer of both non-fiction and fiction, the latter of which was predominantly focused on detective novels. A number of Hillerman's works have received adaptations as movies, too.
Life
As noted, Hillerman was born in Sacred Heart, Oklahoma, but was actually brought up in Pottawatomie County, Oklahoma. The parents of Hillerman were August Alfred Hillerman, a shopkeeper and a farmer, and Lucy Grove. Hillerman was the third of thee children and he has both German and English ancestry.
---
Best Tony Hillerman Books
---
Legacy
During the Second World War, Hillerman was a decorated combat veteran and he served during the last three years of the war, namely from 1943 to 1945. To his name, Hillerman had both a Bronze and a Silver Star along with a Purple Heart. Upon the war's end, Hillerman went to the University of Oklahoma, where he met his future wife. Sadly, Tony passed away in 2008 in Albuquerque, aged eighty-three. With that noted, let's take a look at our list of Tony Hillerman's novels.
---
The Path of Mystic Killers
The Blessing Way is one fine tale from this terrific author. The Blessing Way is actually the first book in the two-dozen-novel series titled Leaphorn & Chee. The Blessing Way was published in the year of 1970 and it is definitely among the best books by Tony Hillerman.
It is no secret that murder, killing, and homicide are always to be regarded as atrocities. However, there are some cases where when a murder has been perpetrated in so peculiar a fashion so as to invoke theorizing and even public fear, the act of killing gains an even deeper nuance.
Superstitious
Such is a case with the murder in hand, with the corpse having been found in a secluded place, with its mouth full of sand, and without any kind of clue or indication of who the murderer was. It goes in direct conflict with the consciousness, the lack of superstition, and the better judgment of Joe Leaphorn, a Navajo Tribal Lieutenant.
Reality and Mysticism
However, there is something about the case that makes him think that the perpetrator is, for all intents and purposes, one of a preternatural kind. It seems like Joe can sense a tangible quality in the air that points to this as he becomes trapped between the search for a murderer and for the reconciliation between reality and mysticism. Let's now move on with our list of books by Tony Hillerman.
---
Leaphorn & Chee Series
Dance Hall of the Dead, a novel that is regarded as one of Tony Hillerman's best books, is book number two in the Leaphorn & Chee series. Dance Hall of the Dead was published in the year of 1973 and it spans a dash over two-hundred-and-fifty pages in total.
Lieutenant Joe Leaphorn, still working for the Navajo Tribal Police, currently has a case lined up that would stump lesser men, but it's not hard to see why.
Disappearance
There are but two Native American boys that have seemingly disappeared without a single trace save the inordinate amount of blood spilled where they were expected to be. It soon becomes public knowledge that the blood found was of one of the vanished boys, a Zuni.
As the investigation gets underway, Joe Leaphorn has to face the issues that come with a paramount excavation for archaeological purposes, but also the issues of a hypodermic syringe dug up.
Zuni
The fact that one of the missing boys is of the Zuni people also complicates things immensely. Now, Leaphorn must try to find a way to navigate and maneuver around the sacred beliefs and tacit laws of that people, all the while trying to find out what the truth actually is.
---
Book Three
Listening Woman is undoubtedly one of the top Tony Hillerman books. We are still following linearly the Leaphorn & Chee series of Hillerman's as Listening Woman is book three of this Tony Hillerman series. Listening Woman was published in 1978 and it is around three-hundred-and-sixteen pages.
Heed the Warnings
The eponymous Listening Woman is a shaman whose sight, at least the earthly one whose duty is carried by the two eyeballs, is null. She is a blind shaman that talks about spirits unwilling to settle and rest, of witches and witches' Sabbath, and of evil wholly beyond imagination that is prowling and lurking in the shadows.
However, the Lieutenant Joe Leaphorn is hardly convinced that any ghosts or spirits killed a teenager and an elder man; to Leaphorn, this is a classic case of all too human murder.
Unraveling Secret
As Leaphorn begins trudging into the past of the elderly man and into the history so long buried, he begins finding out things slowly that unravel a terrible secret and a horrible truth. Leaphorn does all of this while still being pressed by his superiors and all the while trying to stay away from the words of a mystic so-called Listening Woman. Then, Leaphorn finds out the hard way that sometimes it is better to listen.
---
Sixth Novel
In the Tony Hillerman series list at hand, we have looked at books one, two, and three, but now we are jumping all the way to the sixth novel, namely The Ghostway. The Ghostway was published in the year of 1984, spanning approximately three-hundred pages.
Have You Seen This Man?
The Ghostway introduces us to many characters. One such character is Old Joseph Joe who, supposedly and purportedly, is able to see pretty much all. There are two strangers that he has seen that have had their blood spilled at the Shiprock Wash-O-Mat, one which has sadly passed away due to the injuries sustained. However, the other man, in far better condition, is able to drive off and get away.
Long Journey
He sees the survivor going off into the Reservation's dry lands, but he first asked the elderly Navajo man if he had seen a particular man as he extended a photograph. Jim Chee, a Tribal Policeman, needs nothing more than what has already been told to him.
He is more than willing to begin the journey and the search for the murderer as he goes into the deeper crevices of ancient ceremonies, of Indian ghosts, all the while trying to survive, himself.
---
Maximum Efforts
Skinwalkers, as we are once again back on a certain linear path of giving the Tony Hillerman novels in order, is the seventh book in the Leaphorn & Chee series. It was published in the year of 1986 and its page count is around two-hundred-and-eighty-two in total.
At hand is a case that will require both the maximum efforts of Jim Chee, the Police Officer, and the Lieutenant Joe Leaphorn.
Series of Murders
The case involves a series of murders and crimes that have been perpetrated with seemingly the incentive or the foundation being the mystical substratum of Navajo people's culture and the darker witchcraft. A total of three killings have been noted, none of which have made any progress and are, at present, not solved.
However, what brings Leaphorn and Chee to bring their A-Game on this case is the attempted murder of Chee. Even though the murders have happened one-hundred-and-twenty miles apart.
Weird Connection
It seems that a queer kind of connection exists between them, or maybe there are senseless, arbitrary killings happening everywhere. As the Officer and the Lieutenant struggle to make heads or tails of the situation, it seems that the mystery is only going to get more mysterious.
---
Vanishing
A Thief of Time is one of the best Tony Hillerman books that we've read and we are sure that our readers would concur. It truly has everything that we love of Hillerman's while delivering a genuine entertaining and thrilling experience. The novel was published in the year of 1988.
An anthropologist whose reputation truly precedes him and who is more than just an average Joe has just vanished with seemingly no trace of where he could have gone.
Massive Discovery
The anthropologist was surveying, reportedly, an Indian ruin where so-called thieves of time are said to devastate the very ground in order to make profit. The anthropologist was said to have been on the cusp of finally realizing a discovery that would change history as we know it. However, the police have found no trace of the anthropologist barring two corpses that, as analysis shows, must have been shot by the missing person's weapon.
Mind-Bending
As Leaphorn and Chee, our favorite Officer and Lieutenant duo, try to make heads or tails of the ongoing situation, they come upon truly mind-bending and astounding secrets while a silent, yet savage murderer stalks the shadows. A Thief of Time is also widely regarded as the novel that launched Hillerman's career, so it's no secret why it ranks among the best Tony Hillerman novels.
---
Murder and Mysticism
One of the best-selling Tony Hillerman books is the 1990 published novel titled Coyote Waits. The nearly four-hundred-page novel is one of our favorites and we are sure our readers will love it just as much.
Delbert Nez, a Navajo Tribal Police member, has just passed away. While public opinion initially was that a car fire was what did the deed, it has now become evident that the fire only sped the things up that a bullet set into motion.
Ashie Pinto
The weapon of murder, as has been discovered, belonged to a shaman of the name Ashie Pinto. Jim Chee was particularly fond of Delbert Nez and he is furious at Ashel Pinto not only for seemingly killing his friend, but also for not saying even one word to give any indication.
Joe Leaphorn, the Lieutenant, however, believes that the story is not as shallow or as easy to pinpoint as they would have it. Knowing that something larger is at play, Leaphorn and Chee set out together so as to uncover the truth regarding the slaying of their comrade.
Coyote-Trickster
As they become ensnared by things they could never have expected, the truth about a certain Coyote-trickster, about fortune, and about an astonishing historical discovery finally see the light of day.
---
Unforgettable
Finding Moon rightfully belongs among the best Tony Hillerman mystery novels. It is a tale that the reader will surely not forget anytime soon and a story that stays with one for a long time after the book has been closed and set aside. The standalone book was published in the year of 1995 and is some three-hundred-and-fifty pages long.
A World Turned Upside Down
It was in the year of 1975 that something happened in the life of a man named Moon Mathias that changed not just his perception of the world, but the world as he knows it. It was Moon's phone that rang and, with a dread bespeaking a premonitory quality, upon picking it up, Moon's world turned truly topsy-turvy.
The voice told him that the baby daughter of Moon's brother – a dead man, as far as he knew – was in Southeast Asia and waiting for him. The only problem was that he had never heard of his supposed niece.
Mindboggling
Mindboggling and even bewildering though the endeavor might be, he can't just let his niece, even though he has never even met her, be alone like that. Thus, Moon has no choice but to set out for Vietnam. Moon's stepping into a world of guises, of subterfuge, of ominous mystery, and of dreadful silence brings him closer to his niece, but even more so to himself. Definitely one of the best Tony Hillerman books.
---
Beginning of Career
The Fly on the Wall might just be the best Hillerman book that we have ever read and that is by no means an exaggeration. It is a novel which Hillerman published in the year of 1971, but a tale that truly marked the beginning of Hillerman's mystery writing. If one has been paying attention to our Hillerman book reviews, then one will surely notice why this is so special a novel.
A Gift and a Curse
John Cotton is what is idiomatically known as a fly on the proverbial wall. This means that he is a person, which given his career choice is quite apt, that can see all, that can hear all, all the while keeping quiet and not being noticed, himself.
However, something has happened that altered the very fabric of life and being that John Cotton believed in. We see, the best friend of Cotton has just been murdered, and it is Cotton that comes upon the corpse.
Senatorial Scandal
The body was supine upon the marble floor of a United States Capitol rotunda. It only took something as little as sauntering in to turn everything on its head for Cotton and now he has become pulled into a senatorial scandal, a scam bringing in millions of dollars, and even the murder of his best friend. Having no other recourse, John Cotton does what he does best – he sees all, he hears all, and he is not noticed until the very last moment. Quite possibly, the best Hillerman novel.
---
Amazing Memoir
Seldom Disappointed: A Memoir is us taking a step back from the fictional detective works of Hillerman and taking a step towards the nonfiction writing of the amazing author. Seldom Disappointed: A Memoir is one of the best Tony Hillerman books and we are sure you know just why.
Against All the Odds
At hand is a book that contains the genuine, the sincere, the touching, and the heartbreaking recollections of events past that the seventy-six-year-old Hillerman carries with him daily. The reminiscences go from the author's most youthful days to the point where he married, to when he was ready to become an author, and when he first published a novel that he, himself, wrote. It is a warm memoir, truly.
We learn of the time that Hillerman spent in the Army and in the second World War, where he sustained injuries that would mar his life for quite some time. We learn of the treatments and the surgeries that he went through.
Heartwarming
We learn of how he ran his own farm, how he went to school, how he met, and how he married. He had one of his own and adopted five other children. The tale is a candidly heartwarming one and one we urge our readers to pick up. The other novels in Hillerman's book series called Leaphorn & Chee get our recommendation, as well!
---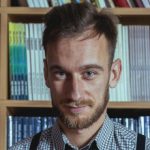 Robert is a science fiction and fantasy geek. (He is also the best looking Ereads writer!) Besides reading and writing, he enjoys sports, cosplay, and good food (don't we all?). Currently works as an accountant (would you believe that?)