Bio
Burke was born in 1936 and is an American author who has had the pleasure of writing some very amazing mystery novels. His most popular, and the one series many know him for, is Dave Robicheaux. This series managed to land Burke so many new opportunities for his career but it's not the only thing that made him popular.
Adaptations
A few of his books have even managed to be adapted and turned into movies as the characters and plots in his exciting crime and mystery novels are too good to pass. Dave Robicheaux from his series was even played in movies by Alec Baldwin and Tommy Lee Jones.
---
Best James Lee Burke Books
---
Career
He has written plenty of breathtaking novels throughout the years and here you will find some of the best James Lee Burke books. If you like exciting stories filled with a lot of crime, mystery, and suspense then this is the author you want to get to know.
---
Full of Surprises
Since we already mentioned that the novels in here are some of the best-selling James Lee Burke books, there is no question about this series starting off this list. First of all, you can expect a total of 24 thrilling books in this series. All of them have outstanding stories to tell filled with adventure and plenty of nail-biting suspense.
The book that starts it all is titled The Neon Rain. You are going to love how the author introduces you to the world of Dave and lets you meet all of the important characters gradually. Each of Burke's novels with Dave Robicheaux is extraordinary and getting to know Dave, especially, is going to be quite exciting as this character is full of surprises, soaked in horrible past experiences, and has quite an unpredictable future.
Meet Dave Robicheaux Himself
So, we already know that this is the main character in the entire Burke's series. A few things you should know about Dave and why he makes Burke's Dave Robicheaux series so great is because this character has many stories to tell. Dave has suffered through so much in his life.
There is something new to find out about him in each of the books. He has fought with countless people in the Vietnam war, he has lost many members of his family, a lot of loved ones, and has lived through so much pain that made him the person that you meet now.
---
Amazing Characters
The Holland Family is an exciting series that contains 10 suspense-filled books that are going to be a hoot to read. The really exciting thing about these ten books is the fact that you meet so many amazing characters from the Holland family.
All of the books inside are suspenseful which means the series is easily going to make you want to turn page by page with a worried look on your face as you become more and more eager to find out what will happen next.
The Hollands
The two main characters and the ones who are going to bring most of the exciting stories in front of you will be Hackberry and Billy Bob Holland. Billy Bob is an attorney in Texas and also a former Texas Ranger. You will be excited to find out that he has many dark secrets from his past that will slowly reveal and uncover much more about this memorable character.
Exciting and Immersive
Hackberry Holland is Billy Bob's cousin and you get to learn a lot about Hackberry in the first book itself. The second book of Burke's Holland Family series will be the one to show you more about Billy himself. Another good thing to keep you going is the fact that these are far from being the only exciting characters. There are going to be many plot-twisting reveals all throughout the books.
---
Iry Paret
The main character in this book is another unforgettable fictional person that James has created and is one who will be very exciting to read about. This character is known as Iry Paret and as the book begins, you find out that he has just finished serving his time for manslaughter. Now, after two years in Louisiana's Angola State Penitentiary, Iry seems like he's learned his lesson and is trying to start a fresh and clean life.
There are going to be fascinating surprises revealed about this character as the book progresses like the fact that he is a blues singer and a war vet. His newfound freedom takes him to Montana where he hopes to find his peace. Here is why this is one of the books that you must read if you are his fan.
The Prison Song
While in prison, this blues singer was trying to complete a song he referred to as "The Lost Get-Back Boogie" but he was never able to get it just right. This song will make another appearance later in the book that will bring some worthy moments.
Another important character who you will see in this book is a prison buddy of Iry's, known as Buddy Riordan. This man's father is the owner of the ranch where Iry is working now. As events progress, a twist will appear that is going to change a lot of lives. Trouble will be coming for Iry, and for the sake of not spoiling this amazing Burke book, we will let you discover what happens next and what this thrilling twist will be.
---
Civil War
If there is anything that Burke is amazing at, as we have seen from any of his books, is his ability to create some of the most complex, relatable, and stunning characters you've ever read about. White Doves at Morning contains such characters, and quite a lot of them, for that matter.
What you can expect to read in this historical fiction novel is a memorable story that takes place during the Civil War. There are many characters who you will want to read more and more about, to find out their desires and secrets, and to discover what happens next in their complex, hard, and exciting lives.
Changed Lives
Before all else, you see how the lives of the characters get influenced and impacted. This list of books written by Burke is filled with tons of characters who will remain in your memories as if you had met them in person.
A few of the unforgettable and admirable characters you will have the pleasure of reading about inside are Flower Jamison, a young black slave with a gorgeous face, his friend Willie Burke, Ira Jamison, Flower's owner and father, Robert Perry, a person who comes from a family who own slaves and also from wealth and privilege, and a few others who you will love reading about.
---
Movie Adaptation
Although this story is fiction, it was still inspired by the time of the Texas revolution and it tells a lot about that time and how things were done back then. This is absolutely one of the top James Lee Burke books you can read as the sheer excitement that the characters inside will bring you is simply indescribable. But we can try, nevertheless.
This is a book that was also turned into a movie that was directed by Rod Hardy and the movie was also titled the same as this book. The story follows two main characters, Son Holland and Hugh Allison, as they bring excitement wherever they go. These two have no trouble making this one of the best James Lee Burke novels ever.
On the Run
Son and Hugh escape from a Louisiana prison, kill a French guard in the process, and are on the run ever since. Their new adventure will be nothing if not fun and extremely dangerous. Being chased by the French is no dull thing but it's also something you are better off without.
There are going to be many situations that they wouldn't prefer along the way, but being on the run doesn't really let them choose a lot. This list of situations involves having to make deals with the Indians, committing more crime by stealing horses from the Mexicans, and then running again as they avoid being captured.
Texas Revolution
Then comes the really exciting part, they join the Texas Rangers of Sam Houston and become a part of the Texas Revolution. What happens next is totally up to you to discover as we don't want to spoil what is one of the best books by James Lee Burke you can get your hands on.
---
Short Stories
If you thought reading one story by the amazing Burke was exciting then this book is going to bring you a ton of extra excitement. This is a collection of a couple of short stories by James which means you get to read a lot more from this brilliant author, meet many more breathtaking characters, and simply enjoy more.
There are 11 short stories inside that makes this one of James Lee Burke's best books and these stories include Winter Light, The Village, The Night Johnny Ace Died, Water People, Texas City, Mist, A Season of Regret, The Molester, The Burning of the Flag, Why Bugsy Siegel Was a Friend of Mine, and the one that is considered the best by many James Lee Burke book reviews, Jesus Out to Sea.
What to Expect
The short stories inside have a bit of everything James is good at writing about. He combines his passions and expertise to bring his fans the perfect collection of stories that will leave your jaw open. Some of the stories cover plots filled with intense emotions of love, sex, and compassion, others talk about the suffering of war, death, and abuse.
And then there is Jesus Out to Sea, an unforgettable story about the horrible outcome of Hurricane Katrina. This story is going to have you thinking about many things as James goes on and on about the effects of this disaster and its outcomes. This one, just like all the other stories in this book, is what makes it the perfect example of James Lee Burke's best book and something you don't want to miss out on.
---
Debut Novel
Half of Paradise is his first book ever so if you ever plan to read Burke's novels in chronological order, this is the one you want to start with. The book is not difficult to read, however, there will be a small but noticeable difference between the rest of his masterpieces and this one. It is his first work ever, after all.
Even though there are a few better books by him than this one, this book is still considered as one of the best-rated Burke books given that it is his first novel and a perfect way to learn and get better with his next. Here is a little glimpse of what the story inside has in store for you.
Three Main Characters
There will be three different but not so different characters who will be accompanying you through the pages as in many of James Lee Burke's new books. These are some of the first characters Burke has ever created and they have a lot to show you. The book is different from his others, we can learn to improve our lives from the fictional characters and the experiences you read about.
Complicated Situations
One of these three men is in a situation where he has been given a talent that is slowly destroying him. The second man feels lost and it has a lot to do with the love of his love. And the third man is struggling with poverty and loneliness. His journey will be among the most exciting as you get to find out how he, and the two others, deal with these situations and what the outcomes will be.
---
Perry James
This Burke book list has so far been filled with nothing but exciting, suspenseful, and memorable novels. The next one is all that plus a lot more mystery that is going to make you forget how long you've been reading for. In To The Bright and Shining Sun, you read a story of mystery as you get to meet the main character known as Perry Woodson Hatfield James.
Appalachia
The scene takes place in the early 1960s in Appalachia. You find out that times are tough for the coal miners as the Kentucky mines don't seem to be offering enough work for everyone. Many are struggling to bring enough money home to feed and clothe their families. Here comes the part where this book really becomes one of the most popular Burke books as you meet Perry James himself.
Perry's Wishes
Perry is only 17 years old and his journey from boyhood to manhood has just begun and where he lives, it's not going to be easy. He already has 2 years of experience in the mines and it seems that he has had enough of that and all he wants now is to get out before it's too late.
You will also find out that things are nothing if not stressful for James as he has many burdens. He has a heritage to take care of and responsibilities to keep. Life seems to be pressuring him more than he would wish.
Survival
You get to discover what it really takes to be tough and survive in those days in Kentucky. Burke seems to know a lot about this and shows you everything he knows through James, a wonderful and unforgettable character. This is actually his second novel and a sure competitor for the best Burke novel from his earlier work. We also really like some of James Lee Burke's quotes in this book.
---
Thrills That Await Inside
The Convict and Other Stories is the last book that our Burke novels list has to offer you and this is a collection of 9 amazing and award-winning short stories by Lee. The contents inside include Uncle Sidney and the Mexicans, Losses, The Pilot, Taking a Second Look, We Build Churches, Inc., Hack, Lower Me Down With a Golden Chain, When It's Decoration Day, and finally, The Convict.
Many of these stories focus on topics related to places such as the Gulf coasts of Louisiana and Texas, various battlefields across the world, and more. There is going to be much more action in these stories that you are used to expecting from a Burke novel. You can expect a lot of stories of courage, betrayal, war, friendship, heroism, a lot of violence, inescapable death, and more.
Recommendations
Also, let's not forget that all of the books by Burke contain the most thrilling characters you can read about. These nine stories are filled with such characters so you can enjoy how they progress and get to know each of them one by one.
There is one more novel, that we recommend and it is Burke's new book called A Private Cathedral. It is a great tale with a powerful story but we cannot say more because we still haven't finished it as it is Burke's new release. But so far – we love it! If you are planning to read James Lee Burke's books in order, A Private Cathedral is his fortieth book so it's going to be a long journey.
---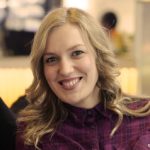 Alissa is an avid reader, blogger, and wannabe writer. (She's a much better cook than a writer actually). Alissa is married, has one human, one feline, and two canine kids. She always looks a mess and never meets a deadline.