Bio
Woods is an American novelist mostly known for many of his crime novels, such as the Stone Barrington series. The author was born in 1938, making him one of the best and most experienced writers of the century. Among his most famous series, many more of Stuart Woods's best books will be listed here with brief summaries of each.
Early Life
There isn't much to say about Stuart's childhood that would seem relevant. He graduated from the University of Georgia in 1956 and became a Bachelor of Arts in sociology. What he decides to do after that might have had a huge impact on creating a few of the top Woods books ever. After graduation, Woods joined the Air National Guard, where he spent a couple of months training and getting familiar with that side of the world.
---
Best Stuart Woods Books
---
Career
After his training, Stuart moves to New York, where he starts his career in advertising. After a few years of working in the industry, Stuart decided to start working on a novel of his own regarding an idea from an old family story. This is where his writing journey begins, and he starts creating a few of many best-selling Woods books out there. Let's now take a look at what the best Stuart Woods books are.
---
Introduction
Stone Barrington is one of Stuart's most famous book series regarding an attorney in New York City and his mysterious cases. This review of Woods's Stone Barrington novels will cover the first eight books of the series, which includes a total of 58 primary books. But, before we go ahead and briefly talk about those books, let's first meet Stone Barrington and find out a bit more about the man you will be following inside the next 58 Stuart Woods's books in order.
Who Is Stone Barrington?
Stone Barrington is a lawyer in New York City who was formerly an NYPD detective. He had to abandon his career in the New York City Police Department because of a terrible injury and because of a few conflicts he had at the department. However, it didn't take Stone long to find his next calling. He worked hard on acquiring the skills to become a lawyer and got immediately recognized by a prestigious law firm in New York. His job would involve handling special and out of the ordinary cases, hence his life becoming quite the exciting one.
---
Obsessing Over a Woman
New York Dead is one of the most popular Woods novels of all time, and not just because it's the first book of this lengthy series, but because it holds one of the most compelling stories by the author. It may be possibly Stuart Woods's best book for many of his fans. The book talks a bit about Stone's old life as being a cop. You will get an idea of the conflicts with everyone he had there and part of the reason why he decided to become a lawyer.
A Life-Changing Incident
Fortunately or not, Stone's life is about to change after he witnesses a horrific event unfold right before his eyes. Before he knows it, Stone's face is all over the newspapers. He appears to be directly connected with an event that had something to do with one of the most gorgeous anchorwomen America has ever seen, known as Sasha Nijinsky.
Stone tries to avoid the entire situation, but he unwillingly becomes obsessed with this woman and the series of events that make this one the best Stuart Woods books of all time. What follows next for Stone Barrington is a rollercoaster of dangerous crimes, mysterious friends, sexual tension, and more. And all of it is connected with Sasha.
---
Living a Nightmare
Amanda Dart is a celebrity who has just begun living her worst nightmare. She is one of three famous people who have been targeted to be exposed publicly on tabloids and other means of media. Under the headline of DIRT, Amanda, her employer Richard Hickock, and Allan Peebles are seeing naked pictures and videotapes of their sex lives everywhere they turn. Amanda decides to turn to the one man who can make this book into another one of the best-rated Stuart Woods novels ever written.
Taking Matters Into Her Own Hands
At first, Amanda's decision to hire Stone Barrington to work on this case and locate the faxer who is leaking her private life to the public gives her a sense of hope. However, things start to get even worse as they start digging and Amanda decides to take matters into her own hands. The events that make this Stuart Woods's best book yet are just beginning, as Amanda won't even hesitate to kill in order to make it all stop.
Amanda appears to be prepared to do anything to protect what's left of her reputation and career. You can imagine what leaking such content would do to one celebrity's life, but the real fun is hidden in the discovery of who is behind all of this and why they are doing it. That's something only one of the top Stuart Woods books on this list can give you, so be prepared for anything.
---
Working on Vacation
Dead in the Water begins as quite a romantic story, as Stone and his girlfriend have just arrived in St. Marks on what was supposed to be a memorable vacation. This was a special trip because Stone was planning on asking his girlfriend, Arrington Carter, to marry him. However, after a surprising event that we won't spoil in our Woods book reviews, Stone is left alone, but not for long.
Alone On a Yacht
In the middle of Stone's romantic drama with his probable ex-girlfriend now, he stumbles upon an interesting case involving a woman that just arrived on the harbor. Her name is Allison Manning, and she is swarmed with police minutes after stepping foot on the harbor. Apparently, when she left for open water, Allison was with her husband, and now she arrives alone and as the prime suspect in a murder case.
You will find that Stone Barrington becomes a more skilled lawyer as each book from our list passes. He suggests representing Allison in her case and hopes for the best. What follows next is a series of events involving lots of lies, evil men who have unclear and suspicious intentions, and lots of unsolved mysteries.
---
Missing Ex-Girlfriend
Swimming to Catalina involves a case regarding Stone's ex-girlfriend, Arrington Manning. She is now with another man, Vince Calder, currently the hottest star in Hollywood. He is also a character we met briefly in the previous book, Dead in the Water. Arrington has gone missing, and Vince was the last person Stone ever expected to receive a call from.
Working in LA
Now, Stone is forced to use his skills in LA, where it will prove quite more difficult to solve a case than in New York. However, this wouldn't be another one of the best Stuart Woods Stone Barrington books if the protagonist didn't have a few tricks up his sleeve. Get ready to watch Barrington solve a case with no clues, in a place where no one can be trusted, and where he has a lot to risk himself.
---
A Trip Down Memory Lane
This list is about to get a lot more exciting as Woods's next book shows you what it has in store. Stone is about to have many unforgettable events affect his life all at once. Everything begins when close people in his life start turning up dead. A killer appears to be behind their deaths, and one Stone probably already knows or knew at some point in the past. Then, as he tries to find this familiar killer, he stumbles upon his ex-lover, who is now known as Mrs. Vance Calder.
A New Spark of Love
As Stone proceeds with his chase for the murderer of those close to him, he comes across a Mafia princess whom he can't stop thinking about. She is another gorgeous woman to walk into his life, but twice as dangerous as the previous.
To make matters even worse, Stone doesn't seem to have a lot of time, as he needs to find the killer before something he terribly fears comes to reality. Find out exactly what it is as you dive deeper inside another one of the best-selling Woods books. That should be plenty of spoilers for now, as we won't want to ruin the surprises.
---
Not Just Another Trial
If you've been reading previous Stone Barrington novels, then you've already met Hollywood's hottest star known as Vance Calder and his new wife, and Stone's ex-lover, Arrington Calder. Well, Arrington is in trouble once again, and it would seem there's no one else to help out than Stone Barrington himself.
Vance Calder was found dead, shot dead for that matter. All eyes are pointing to Arrington, so you can see why she needs Stone's skills and expertise for this delicate matter. A lot of recurring characters will be popping in and out of this story. Arrington's case might not be one of the top 10 cases we've seen on this list of novels by Woods, but it's still not without its surprises and mysteries.
Trading Women
If there's another thing we've seen plenty of in all of the books, it's that women are a huge part of Stone's decisions no matter what the case. Because of this, his bride-to-be Mafia princess and her family aren't at all happy when Stone instantly leaves her to run to the aid of his ex-girlfriend, Arrington. There's plenty of drama in this mystery thriller, so once again, be ready for anything.
---
Protecting the Same Woman Again
The center of the plot in another one of Stuart Woods's best books is, once again, a woman. In fact, the woman we're talking about here has another name but is a recurring character from a previous book from the series, called Dead in the Water. If you've been reading this Woods series in order, you might have a clue regarding who this woman is. If not, we can elaborate.
You might know her as Allison Manning, the woman Stone defended in Dead in the Water. She was a suspect in the murder of her husband, who disappeared on his yacht. Now, Stone meets her once again, but this time as Elizabeth Harding. She's feeling paranoid, believing that her murderer husband is still alive and stalking her. The rest of the story follows Stone, his friend Dino, yet another woman who Stone meets and beds, and the case involving Liz's husband.
---
Mystery Within a Mystery
The Short Forever will be quite a delight for anyone who loves reading stories about a mystery within a mystery. This is exactly that kind of story, making it yet another one of the best Stuart Woods books out there.
This time, Stone Barrington is hired for a case that will take place in London. The client is someone he has never met or had any connections with previously, so the world he is about to enter is a complete mystery to him. He doesn't know much about each of the sides he will be facing but will soon discover the mess he has gotten himself into.
Unexpected Complications
The client hiring Stone is looking for professional help to locate his niece. However, Stone wasn't told the full story and all of its details before starting his investigation, otherwise, he would have never agreed to help out. That's part of the reason why this book might be the best Stuart Woods book to start with, the other part has a lot to do with what follows next.
We won't spoil the fun for you that this book has in store. However, you should know that the story is full of suspense from beginning to end. Stone has another brief encounter with one of his previous lovers, Arrington.
There's More
There is a lot of money talk once more, a lot of danger and thrill, and everything else that follows in one of the all-time best Stuart Woods novels around. This is where we will end this review of his Stone Barrington series, but many more Woods novels still await. We highly recommend one of Woods's latest books of the series titled Hush-Hush.
---
Early Retirement
Stuart's fictional town of Orchid Beach, Florida has one woman that never runs out of things to do and memorable stories to tell. This woman is known as Holly Barker, Orchid Beach's Chief of Police. Holly Barker series has six primary books that follow Holly on her unforgettable adventures in and out of Orchid Beach.
Holly has been forced to file for early retirement at the age of only 37 from her old job as a military cop, trading in her old job for her new one as the Chief of Police in Orchid Beach. She is hot, beautiful, clever, and known as a strong woman who can stand on her own two feet, making Stuart Woods's Holly Barker novels even more exciting to read.
Mixing Career and Personal Life
The six books inside follow lots of memorable events that have everything to do with Holly and the people around her. You will read much about her personal life, as it gets in the way of her work. However, sometimes, her work gets in the way of her personal life, that's when the most dangerous events occur and when the real trouble begins.
You will enjoy accompanying Holly on her dangerous adventures in Orchid Beach and seeing everything else that another one of Stuart Woods's best novels has in store for his fans.
---
The World of Politics
Woods's Will Lee books are part of the next thriller series on our list. You will get to follow Will Henry Lee, a character full of surprises, and a long game of politics ahead of him. There are seven primary books inside the Will Lee series. All of them are connected, so it would be wise to read each book in the specified order.
When the series begins, you meet Will Lee, a failed cotton farmer who is now the New Chief of Police in Delano, Georgia. Much like all the other best books by Woods we've seen here, this series is also full of mysterious cases. However, most of the fun will be following Will on his journey to becoming the President of the United States of America.
Long and Deadly Journey
Becoming president won't be as easy or as straightforward as we've made it look. If you read all of Stuart Woods's novels in order, then you will see this memorable character fighting crime, working hard to become senator, never resting to lead his national campaign, and plenty more.
---
Not Your Typical Lawyer
Ed Eagle is another one of Stuart Woods's series where he talks about the life of a fictional character who is somehow related to the law. Obviously, the main character in this series is Ed Eagle, a Santa Fe lawyer who manages to land quite the dangerous and life-changing cases.
There are 4 books in the series, including Santa Fe Rules, Short Straw, Santa Fe Dead, and Santa Fe Edge. You'd be wise to read Woods's Ed Eagle books in order so that you'll get to know the main character better and see how the events in his life progress.
Taste of the Story
Santa Fe Rules begins this journey with a case involving a famous movie producer known as Wolf Willet. Wolf's life is about to get a lot worse as he reads about his own death in a major newspaper. He wasn't the only one found dead, as there are a few more bodies at the scene of the crime, and when Wolf is found to be alive, he is arrested under the suspicion of committing the other murders.
This is where our protagonist comes into play and where the Ed Eagle series starts getting good. This is just the first case he starts working on, as the following books have plenty more to offer, including Ed's own law practice, the attacks on his practice, and much more. Also, reading Stuart Wood's Ed Eagle books in order is recommended if you want to make the entire story a lot better.
---
Who Is Teddy Fay?
Next is the Teddy Fay series, a series that follows the life of, well, Teddy Fay. So, why is this series a part of our Stuart Woods books list by series? That's because the four books inside this one hold a few unforgettable stories regarding one of the most exciting fictional characters Stuart has ever created.
Before we go any deeper, let's first answer the question regarding Teddy Fay's personality and identity. The reason behind Woods's books with Teddy Fay being so exciting is that Teddy is an ex-CIA agent who knows quite a few tricks on how to make his stories worth reading. His skills are what make him successful on his missions, but his manners and way of life are what bring all the fun and the need to turn the next page in each of Woods's Teddy Fay books.
Chasing Justice
Teddy Fay is a man of justice, but he doesn't always stick to the rules in order to get the job done. That's part of what makes these a few of the best Stuart Woods novels out there. The other part of the reason is the list full of deadly adventures Fay takes part in.
There may be only 4 Stuart Woods's books in chronological order, but there will be plenty of experiences and events for you to enjoy. If you like mystery, thriller, and a lot of action, then this is one of the best Stuart Woods series that you won't want to miss.
---
Security Expert
The next two books written by Stuart Woods are The Prince of Beverly Hills and Beverly Hills Dead. They belong inside Stuart's Rick Barron series and follow the events inside the life and career of Rick Barron, a security expert for a Beverly Hills studio.
The Prince of Beverly Hills
This is the title of the first book starting the series. When you first meet Rick, you get to know him as the sharp and ready Beverly Hills detective that he is. Soon after that, Rick gets demoted after an unfortunate face-to-face with one of his superior officers.
It doesn't take Barron long to find a new job, one that the other cops might even envy him for. He is now part of the security team at one of the hottest studios in Beverly Hills, Centurion Pictures. Soon, what he thought would be a safe job turns extremely dangerous when a murder threatens the studio's survival, creating another one of Woods's books ranked at the top.
Beverly Hills Dead
The second and final book in the Rick Barron series follows Rick again as he tries to deal with a threatening subpoena that a highly successful screenwriter in Hollywood receives. The House Un-American Activities Committee has asked Sidney Brooks to attend court and this massively impacts Rick's life and the lives of those closest to him. Nothing is at it seems in another one of the best books of Stuart Woods out there.
---
Running Away From Trouble
Under the Lake is the first stand-alone novel by Woods that's not a part of any of his fascinating series. The story here focuses on a character called John Howell. Most of it takes place in the stunning mountains of North Georgia, near a lake created by quite the mysterious man.
John isn't from this place but soon finds himself there after running away from all the troubles his personal and professional life back home had him go through. Near the lake in the mountains, John struggles to write his book as a series of mysterious events can't allow him to focus. The book is on its way to becoming the best Stuart Woods novel ever, as John's life is about to get ten times more exciting.
The Bizarre Mystery
We won't go as far as spoiling the main events inside the plot of this book, but you should know that there are a few more characters making this one of the most popular Woods books out there rather than just John himself. He gets involved with two gorgeous women. One is a young reporter, the other is a shy and stunningly fascinating beauty.
Thanks to John's past, the mystery of the lake, and these two women, the story of possibly the best Stuart Woods novel is full of secrets events that will not let you put the book down until you've gotten to the bottom of everything.
---
Example of a Horrible Life
If we had to list Woods's books best to worst, then Palindrome would be somewhere near the top of this list. The story inside this book follows the not-so-happy life of Liz Barwick. Liz is the wife of a famous pro football player. As glamorous and as her life may sound, she couldn't be more unhappy, as her husband doesn't miss out on the regular beatings that he gives his wife.
One day, the battering goes too far and the only thing that saves Liz's life is an ambulance, rushing her to the hospital. Liz is a gorgeous woman and a talented photographer, and she doesn't deserve this life. Because of this, she decides to run away and finds herself on an island off the coast of Georgia.
A New Life
Liz's new life is starting to finally make sense and look like the life she had always wanted for herself. She meets a few members of a notable and powerful family known as the Drummond family. She has finally forgotten about the suffering her old life was filled until trouble finds her again, making this Woods book even more thrilling than the last.
A killer gets introduced in Liz's life and commits several murders, forcing Liz to remember her old life and to experience the fear she tried so hard to forget. What follows next is suspense at its finest and a story no fan of his should dare miss.
---
The Dream Life
Out of all the characters inside this Woods list of books, Cat Catledge is one of the happiest ones, at first. Cat has everything he has ever wanted. He has a loving wife, a precious daughter, millions of dollars he worked hard to make all by himself, and a 43-foot yacht that he plans to use for providing his family their dream vacation.
The day finally comes, their two-year sabbatical is finally going to happen. The yacht takes off and it appears to be smooth sailing up until they reach Colombia. What happens in Colombia that turns Cat's entire life around and leaves him a broken man? We won't spoil the fun of the exact event that occurs on our list of Stuart Woods's books in order, just know that it's an event that changes the course of the entire story.
After Colombia
After the tragedy that struck Cat and his family, he returns home as an alone and broken man. No law enforcement on the planet can help Cat find his family and bring back his old life. All hope is lost until one mysterious phone call that Cat receives. The phone call manages to restore a bit of hope and send Cat on another journey to find his presumed-to-be-dead daughter.
What follows next is quite the adventure. Cat is about to walk into a world that is mostly unfamiliar to him. Nothing will make him stop. Not a world full of cocaine, murderers, all the danger in the world, or anything else. A few other characters making this one of the best-rated Stuart Woods books include an ex-convict and a gorgeous TV journalist.
---
A Cop's Worst Nightmare
Many of his oldest and Stuart Woods's newest books talk about lots of cops, detectives, lawyers, and similar characters that have something to with fighting crime. Heat tells the story of a cop who is wrongfully convicted and is sentenced to prison, the worst place a cop can find himself.
Jesse Warden is currently living every cop's nightmare. He has only two things on his schedule, spending time alone in solitary confinement and trying to survive countless attacks from other inmates for his reputation as a cop. Jesse Warden offers one of the most exciting stories and here is a little glimpse of what you can expect inside.
A Dangerous Way Out
Just when Jesse was about to lose all hope, he is offered a mysterious way out of prison. In return, what's asked of him involves a highly dangerous mission that could get him killed. Warden has to infiltrate a deadly religious cult located somewhere in the mountains of the Idaho panhandle. Jesse is far from knowing the whole truth about this cult. He is yet to meet the dangerous and unpredictable leader of this cult, Jack Gene Coldwater, and he has nothing but danger and fear in store for him.
We've seen countless dangerous missions on this list of Stuart Woods books, so what makes this one among the best novels by Stuart Woods out there? Well, that's strictly for you to discover as you dive deep inside the story of Heat and learn what even Jesse Warden doesn't know yet.
---
Tommy Scully
Tommy Scully is a part of Key West's police force and was once a homicide detective for the New York Police Department. He is about to stumble upon a case that might take everything he's got to solve. This is where the book starts looking more like another one of the best Woods books ever and when you get to meet Chuck Chandler.
Chuck is a murder suspect in the case we mentioned. How did Chuck get into this horrible situation? He was once a popular and touring tennis pro who also used to teach at fancy plush clubs. All of that is behind him, as Chuck couldn't keep his hands off the female students. The ones causing most of his problems were the married ones.
Same Mistakes
Chuck's biggest problem began when he came to Key West. He makes the same mistake again at Key West's Olde Island Racquet Club when his urges can't keep him away from Clare Carras. Clare is married to a man who is about to put an end to Chuck's adventures with women once and for all.
Until now, everything was about Chuck and all the fun he had wherever he went. However, now that the fun has ended, that's when Tommy Scully and his new partner, Daryl, come into play and do everything they can to prove that Chuck is innocent and not responsible for any kind of murder. The unpredictable and mysterious characters are what make this book among the best Stuart Woods novels ever, as it may prove hard to keep up with everything they do.
---
The "Accident"
We've finally reached the last book on our list. This is, by no means, our least favorite, as this isn't a Woods books ranked list. We're simply listing a few of the ones we find to have the best stories and plots. Dead Eyes is exactly that kind of book. The story follows one of the main characters in the beginning, Chris Callaway. She is, or was, one of the hottest new stars Hollywood has ever seen, until a terrible accident started making everything a lot more difficult for her.
Everything started when Chris started receiving cute notes and roses in her mailbox from one of her fans. She was in the middle of making her best appearance yet in another picture, until a terrible event made it all go away. Chris was unfortunate enough to go blind after falling from her deck that was still under construction at her beach house in Malibu.
The Special Stalker Squad
LA's Police Department had their own special stalker squad. A young detective known as Jon Larsen is a member of this squad and has been assigned to Chris's case. They believe someone else is responsible for what happened to her and they will get to the bottom of it.
While there is much excitement around solving the case, what's even more fun reading about is how this is affecting Callaway's personal life. She doesn't want anyone to know about her unfortunate accident, so she tries desperately to hide it.
---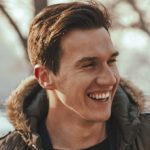 Michael is a graduate of cultural studies and history. He enjoys a good bottle of wine and (surprise, surprise) reading. As a small-town librarian, he is currently relishing the silence and peaceful atmosphere that is prevailing.