Bio
DeMille is an American author who has written a lot of action-adventure novels. Before you learn how he comes up with the amazing stories that you're going to read about in the following Nelson DeMille list of books, let's say a few more words about the author's early life and how he came to be so popular.
Early Life
Nelson was born in New York in 1943. He graduated from Elmont Memorial High School and was quite the football player back then. He was also very familiar with running the track. After high school, Nelson enrolled in Hofstra University but got his bachelor's degree a few years later after being dispatched from the army. In fact, joining the military has a lot to do with creating many of the best-selling DeMille books you are about to see here.
---
Best Nelson DeMille Books
---
Joining The Army
After his army days, Nelson went back and got his degree from the University. Still, the action and everything else he had seen while he was with the army is mostly responsible for his stories as an author.
While serving, he saw quite a bit of action in Vietnam, where he was an infantry platoon leader with the First Cavalry Division. He received a few medals, and you will learn a lot more about him as you read through some of the most popular Nelson DeMille books we have prepared for you.
---
An Unforgettable NYPD Detective
We start our DeMille book reviews with the John Corey series, a collection of 7 primary works and a prequel that proves as the perfect way to introduce this extraordinary character to his fans. John Corey is an NYPD detective who is about to take you on many unforgettable adventures, mostly through Long Island, New York.
Plum Island
After the prequel, called The Book Case, Plum Island is the first book that kicks off DeMille's John Corey books that await. The story in this one follows Detective Corey as he investigates a case involving a young couple who was killed on their own patio. The twist – this double murder sets John off on an adventure that involves exposing the secret of Plum Island.
Fortunately or not, the detective wasn't alone in this endeavor, as he had the company of two remarkable women spicing things up for everyone. The secrets they are about to uncover will undoubtedly make this book among the top Nelson DeMille books you've ever read.
The Lion's Game
The second book inside DeMille's books featuring John Corey follows after the events of Plum Island. This time, John's never-ending adventures continue as he is assigned a case that might prove impossible at first – capturing one of the most dangerous terrorists they've ever seen, an Arab known as "The Lion."
This terrorist is exceptionally dangerous and lethal as he was driven by something very meaningful to him. He was on a vendetta to kill the American pilots who killed his family in the Libya bombing. It's one of the most powerful foes the protagonist of DeMille John Corey novels has ever had to face.
Night Fall
Night Fall is the book that introduces many more exciting events, making it another one of Nelson DeMille's best novels out there. The story starts with a terrible event that took place five years earlier. Now, you find out that John and his wife's Anti-Terrorist Task Force has discovered that the awful fate of one aircraft wasn't an accident, as everyone was led to believe.
This is where the event that took place five years prior starts making sense and where the book becomes extremely suspenseful. We'll stop with the spoilers here, but what follows next easily makes this one of the best from the John Corey novels by DeMille.
Wild Fire
Coming in at number four from this list of Nelson DeMille series is Wild Fire. In this book, you will read about a massive plot involving the events of 9/11 and a club of a few very powerful businessmen, military leaders, and government officials who were cooking up something to worry about.
These men are part of a club known as Custer Hill Club, and John Corey was the only person to have doubts about their intentions when a member of his task force appears dead near their club. The men indeed do have an unspeakable plan in the works, and you can easily find out what it is and if John manages to get to the bottom of it on time.
The Lion
This book is a follow-up to Nelson's The Lion's Game novel and has a lot of thrill prepared for you. The Lion, also known as Asad Khalil, and John are going to start doing their dance once again, as they begin the chase to kill each other.
Asad proves to be more dangerous than ever and makes sure Corey has his hands full once again. His return to America will bring lots of new events for you to enjoy and for John to worry about. It won't take long for you to realize why this is another one of the best Nelson DeMille books around.
The Panther
We're getting close to the end of DeMille's John Corey novels in the order list, as this is the next-to-last book of the series. In this book, John and the Anti-Terrorist Task Force are going to be leaving the comforts of New York and will be traveling to the capital of Yemen. Their mission – tracking down one of the people responsible for the USS Cole bombing. Surprisingly or not, this person was known as The Panther, one of the greatest villains in all of DeMille's books.
Soon, everyone discovers that this mission they were assigned has much more to it than what they were told. John Corey, his wife, and the Task Force were sent there as hunters to bring down this dangerous man, but they soon became the hunted. The rules change, and they learn the true meaning of what it takes to survive. It is, without a doubt, one of the best books by Nelson DeMille ever.
Radiant Angel
This is the last of the original books that are in the John Corey book series. The events in this book follow after all of the danger that The Panther had to offer. Now, John's life seems a bit too quiet as he leaves the Anti-Terrorist Task Force and takes a less-lethal job in the Diplomatic Surveillance Group.
If we've learned anything about John Corey from all of these fantastic Nelson DeMille novels, it's that danger rarely stay far from this protagonist. John discovers a possibly lethal Russian threat and decides to learn more. His discovery will bring devastating news to everyone around him and place a ticking time bomb that will prove catastrophic if not dealt with on time.
---
The Army's Best Man
If you read our bio about Nelson above, you will find that Paul Brenner and DeMille have a few similarities as both of them have seen too much of Vietnam. Paul is a Vietnam veteran and member of the Army's elite undercover investigative unit. He is another character, like John Corey, who gets involved in more dangerous cases than anyone else would dare to take part in.
There are only two books inside DeMille's Paul Brenner series. The General's Daughter and Up Country are going to show you what it takes to write the best Nelson DeMille series out there and introduce you to the daring and unforgettable protagonist known as Paul Brenner.
The General's Daughter
Many of the events you're going to read about inside this series might prove more intense than much of what went on in his John Corey series. The General's Daughter is the first book of the series, and the plot inside doesn't hesitate at all to get to the exciting part of the story.
The book opens as a girl is found naked and dead. This wasn't just any ordinary girl. She was the pride of Fort Hadley and the daughter of a heroic general, known as General Campbell, or "Fighting Joe." The unfortunate girl was called Ann Campbell and will provide many unforgettable surprises even after her death. Her secret life is part of the reason this might be Nelson DeMille's best book ever, but there is so much more to discover.
Paul Brenner Digs Deeper
The story unfolds quickly. Brenner is mostly responsible for every clue that pops up, leading him and his new partner, Cynthia Sunhill, to uncover a dark secret that involves corruption and a lot of danger. Many action-packed surprises await in one of the best-rated DeMille books ever written.
Up Country
Published four years after The General's Daughter, Up Country continues the series of events inside Paul's life, providing much more thrill for you and offering another one of Nelson DeMille's best books out there. Get ready for the story that forces Paul to return to one of the darkest places from his past – Vietnam.
More Than a Murder in Vietnam
Paul was settling into his early retirement after leaving the Army's Criminal Investigative Division when his former boss left him no other choice but to get ready for another dangerous mission. This book is among the best Nelson DeMille novels because no one else but someone who has been in Vietnam could have written the following story.
Paul Brenner is an interesting character already, but what happens in the place that's haunting him since the war that took place there is going to add to the excitement. He is sent there to investigate a murder that occurred several decades earlier.
Something to Discover
So, why is this murder so important that they don't leave it alone even after 30 years have passed? That's something for you to discover as you follow Paul and his new partner in their journey to the most isolated and unpredictable mountains in Vietnam. As we have already mentioned above, some of the best-rated Nelson DeMille books.
---
The Life of a Wall Street Lawyer
DeMille's John Sutter series is the third series we have to offer and is another one that involves some of the most memorable characters and the most popular DeMille books he has ever created. This time, the protagonist, John Sutter, isn't a cop, or a soldier, or anything similar. John is a tax attorney who could never have expected what is about to happen to him and his gorgeous wife.
Gold Coast
Gold Coast is the first book of the series. This is where you get to meet John Sutter and his wife, Susan. Apart from these two extraordinary characters, there will be one more, making this one of the best books of DeMille. His name is Frank Bellarosa, a Mafia boss whose life is about to merge with John's. We won't spoil how these characters meet or what they have to do with each other. All you need to know is that you're about to enter a world filled with unpredictable events, love, betrayal, sex, and seduction.
The Gate House
After the devastating events that John had to go through in the first book, The Gate House follows this man on his three-year voyage worldwide. A significant number of years pass until he is ready to return to Gold Coast. This time, things heat up even more when you meet Frank Bellarosa's son, Anthony. Anthony has a vendetta on his mind and will stop at nothing until he settles the score with John and his ex-wife, Susan. Some of the best books by Nelson DeMille.
---
Time to Rescue the Money
The Cuban Affair is another one of Nelson DeMille's best books and is a milestone in his career. It's his 20th novel in order and is also one of DeMille's new books, as it wasn't published that long ago. The book came out in 2017 and holds another one of his action-adventure stories that are hard to forget and not get excited about.
The main plot revolves around the protagonist, Daniel MacCormick, also known as just Mac. He is about to be hired for a mission that involves returning a lot of money from Cuba. Before the story can start making any sense, first you need to get to know Mac and learn a thing or two about him and his past.
Daniel MacCormick
Daniel is a veteran who served five years in the U.S. Army. He was an infantry officer who did two tours in Afghanistan, received the Silver Star, a few Purple Hearts for bravery, and was left with scars that hardly heal.
Now, he lives a peaceful life with almost enough money to survive for not too long. Fortunately or not, Mac is offered an opportunity to gain a few million dollars in his bank account if he completes a successful but dangerous mission in Cuba. No wonder it is one of the best-selling DeMille books.
---
Infiltrating the United States
Prepare for another unpredictable plot that is about to start another catastrophe that another one of Nelson's memorable characters will have to deal with. Colonel Sam Hollis is about to stumble upon a devastating plot that a few KGB agents are working on that involves infiltrating the United States and doing some serious damage.
Although Sam is one of the most important characters you will be reading about in this book, there is another one who is about to make the story a lot more exciting. He might even be the reason that this book could be the best Nelson DeMille book ever.
Accidental Discovery
Major Jack Dodson is the person we are trying to tell you about, as he will give the United States a chance to fight back against what is about to come. We won't spoil how Jack manages to spread the news to Sam Hollis, but when he does, Hollis begins to investigate further and discovers some troubling news.
Until now, things were just getting ready to get exciting, as the following events will be the ones responsible for making this the best Nelson DeMille novel yet. The Russian plot to Americanize Soviet spies has been going on for quite a while, and there will be plenty more surprising secrets to be uncovered.
---
A Haunting Past
You have probably noticed by now that this isn't a list of DeMille's novels in order, as this is his fifth major book. The previous one was his 20th, but you don't have to read his stand-alone books in order if you don't feel like it. Word of Honor revolves around a man known as Ben Tyson. When you first meet Ben, he seems like the most respectable, well-mannered, most amicable corporate executive you've ever had the pleasure of meeting. But, like many of us, Ben too isn't without his secrets.
Unlike many others, his secret isn't an ordinary one, as his past as a lieutenant in Vietnam managed to leave a few scars behind that were hard to forget. Now, the horrible events he tries to erase from his past are finally catching up to him and time seems to be running out quickly.
The Vietnam Massacre
The past that Ben is trying to forget features an event that involves the men who were under his command in Vietnam. They committed a horrible massacre that can't stop haunting Ben even to this day. Nothing is as it seems in this story, and plot-twisting secrets just can't stop popping up at every turn of the pages. The ending of this story is a huge part of the reason why this is covered in our Nelson DeMille book reviews and is DeMille's best book for many of his fans.
---
Saint Patrick's Cathedral
Cathedral holds one of the most suspenseful and unpredictable hostage crisis stories that DeMille has ever written in all of his books. The events take place on St. Patrick's Day, during a grand parade. New York City is about to experience some real trouble, and the police seem to be expecting it.
Fenians
A group of terrorists who called themselves the Fenians are about to take St. Patrick's Cathedral under their control, with a few hostages at their mercy. The leader of this dangerous group is known as Finn MacCumail. His real name is Brian Flynn. The plan was brilliant, there is no doubt about that.
Their leader has taken all the necessary precautions, including setting bombs and traps around all entry points, jamming police communication, taking hostages as leverage, and more. However, the events making this story the best from this DeMille books list are just about to begin.
The List
The real thrill begins after the terrorists' plan is set into motion, and they start making their demands known. The Fenians demand the release of a list of jailed IRA members. If not, several deadly bombs will be detonated at dawn the next day, the hostages will be killed, and a lot of mayhem will take over the city. If we had to list these DeMille books ranked, then this one would be a strong competitor for the number one spot.
---
The fate of the Troops
We all know by now that Nelson did see quite a lot of action while he was in the army. His experiences in Vietnam as an infantry platoon leader are mostly responsible for the amazing stories he comes up with, and Rendezvous is another best Nelson DeMille book you don't want to miss.
Although short, that still doesn't change the fact that this story has many great events inside and even more memorable characters waiting for you to meet them. The story follows a band of troops who are about to come across serious trouble.
The Deadly Sniper
The band of troops you follow in the beginning is serving their last month in Vietnam. While on patrol in enemy territory, a lethal and highly-skilled female sniper crosses paths with them. Now, we won't go as far as to spoil how things pan out. Filled with lots of killing, danger, fear, and more, this is one of the best Nelson DeMille novels ever.
---
A Mission for Peace
The plot of this perfect example of the best Nelson DeMille novel starts with a peace mission that involves two Concorde jets full of warriors, pacifists, dignitaries, and more. The mission was supposed to happen in Israel and was about to bring peace to the Middle East. Unfortunately, a bomb that was planted by terrorists forces them to crash at an old desert site.
This is where everything starts going wrong, and things get much more dangerous than they were supposed to. All of that was even before the passengers learned that there was an army of Palestinian commandos coming for their heads. If you're someone who has read all of Nelson DeMille's books in order, then you can only imagine the amount of excitement that awaits in the following pages.
The Battle Begins
Israeli authorities were doing their best to formulate a rescue plan and save the men and women that were on board the planes. In the meantime, the same men and women are fighting for their lives and are desperately trying to survive the threats coming from all sides.
You can expect much more than action, as the story is filled with plenty of drama, political tension, and romance. These are all things that make this one of the best Nelson DeMille books ever written.
---
Landing a Blown-Up Plane
The final action-packed story we have to show you on our list of Nelson DeMille's books ranked as the best is one about three survivors who have a lot on their plates. Mayday begins as a deadly missile hits a jumbo passenger jet in mid-air.
Not everyone who was on board survives. Some are left crippled, which might even be worse than being killed. However, defying human nature or not, three survivors manage to come out of the disaster alive and discover that the plane is still in mid-air. Their mission – land the plane and hope for the best.
The Plot Behind It All
The excruciating suspense while landing the plane might not be the best part of this book. You will realize this once you read further as the story progresses. You will discover a terrible plot revealing much more and making this book a true masterpiece by the author.
Much of the excitement will come from the ground, where everything behind the missile that strikes the plane takes place. Get ready for one more masterpiece by the one and only DeMille. We also further recommend checking out DeMille's Joe Ryker series, which are some of the top DeMille books.
---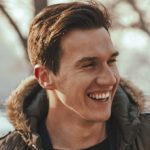 Michael is a graduate of cultural studies and history. He enjoys a good bottle of wine and (surprise, surprise) reading. As a small-town librarian, he is currently relishing the silence and peaceful atmosphere that is prevailing.